The Confluence Art Collective is holding its first exhibit with East Hampton artists Kurt Giehl, Daniel Vernola, and Aaron Warkov on August 26 through August 30 at Ashawagh Hall in Springs.
Founded by Giehl, Vernola, and Warkov, The Confluence Art Collective brings together three distinctive local artists who each draw inspiration from the Hamptons world famous landscapes and waters. While each artist in The Collective has a unique approach to art, together their work forms a cohesive and striking statement. The artists chose to exhibit at Ashawagh Hall in East Hampton in recognition of the role the space has played in shaping the East End's creative community for over one hundred years.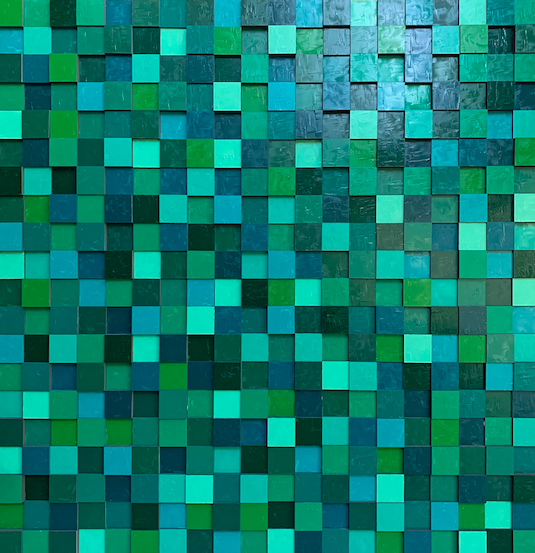 Giehl, debuting his Block Collection, creates motion and movement in his paintings from a completely static object. His paintings, which are composed of hundreds of individual blocks, are in constant motion as light, shadows, and the viewer's perspective changes throughout the day. They are textural and angular with a balance of composition that plays with the concept of chance.
Vernola is an abstract expressionist whose paintings capture the energy and vibrance of the East End. Employing the traditional craft of oil painting, Vernola works in layered glazes which heighten hues, soften planes, and bring the viewer toward "felt colors." His uninhibited work is powerful and limitless in its identity.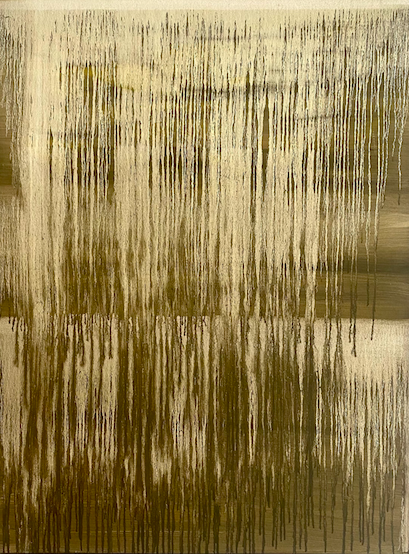 Warkov, an avid surfer, uses gravity to harness the ocean's energy and literally ride the waves. He translates his experiences with gravity in his paintings where the natural flow of paint, reflecting life, transgresses the canvas. His work is powerful yet quiet. It's a blend of the real and the abstract. Warkov's paintings and photography are interpretations of his experience of the earths decay and rebirth, and the oceans fluidity.
Giehl, Vernola and Warkov all draw inspiration and artistic energy from the surrounding Hamptons waters. They are partnering with the South Fork Sea Farmers to give back by donating the proceeds of an auctioned painting that all three artists created as a collective. The non-profit works with the East Hampton Town Shellfish Hatchery to expand and broaden educational programs and encourage residents to be stewards of their marine environment.
An opening reception will be held on Saturday, August 28, from 5 to 8 PM.