Chef Justin Smillie presents his latest pizza venture, Smillie Pizza as a pop-up at Southold General. Diners can enjoy the chef's special wood-fired pizzas in partnership with local wineries this fall.
Chef Smillie's journey includes working alongside Jean Georges and Jonathan Waxman before becoming executive chef at Il Buco Alimentari where he earned a three star review from the New York Times. He has became known for his wood-fired sourdough pizzas.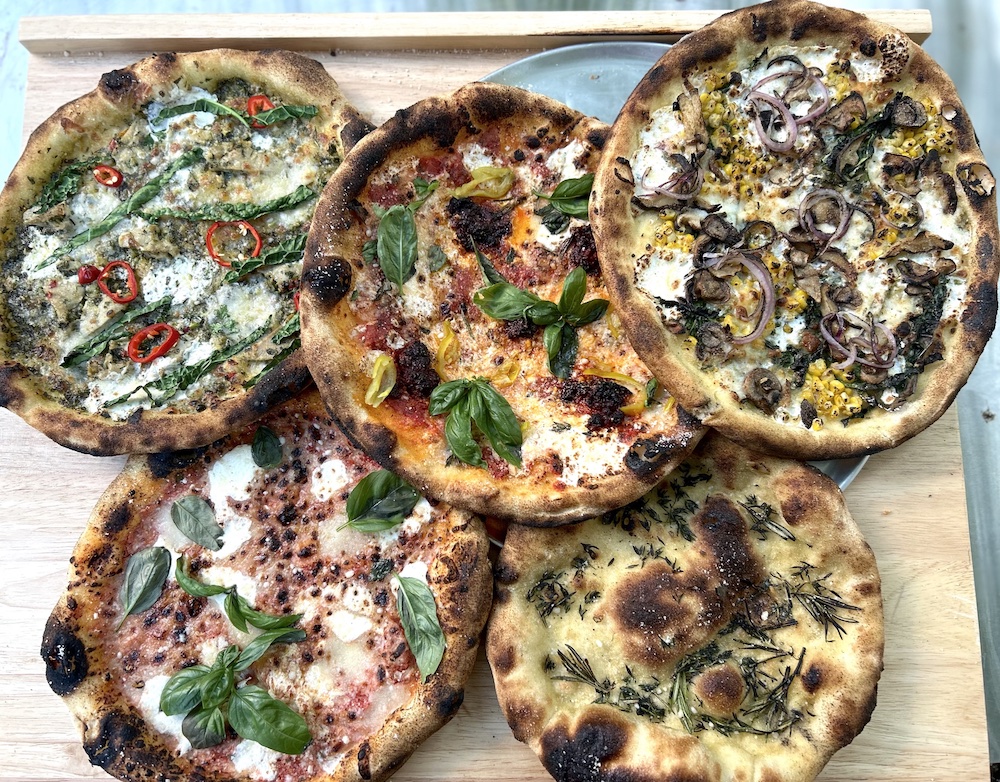 The menu at Smillie Pizza is a blend of classic pizzas made in his traveling wood-fired oven. Menu options include Cacio e Pepe with fresh mozzarella, caciocavallo, labneh, and black pepper, Jimmy Nardello Peppers with lioni stracciatella, mint, and pepitas, and the Green Zebra Tomatoes with labneh, kourellas feta, and garlic oil. They are priced between $22 and $27.
Operating from Thursday through Sunday, starting at 3:30 PM and serving until 9 PM, no reservations are required and it's first-come, first-serve. Diners can enjoy outdoor seating and a unique self-pour wine experience in partnership with a local vineyards every two weeks.
In addition to Smillie's pizza, Southold General offers local produce, coffee and gelato.