It's a bittersweet time on the East End when summer has just passed. There's a nip in the air and we're starting to pull blankets out from storage, getting the chiminea ready for chilly evenings and maybe even thinking about putting our summer clothes away. Driving passed Hank's Farm, the pumpkin patches are almost mature and we can almost feel the local kids' excitement starting to rumble. For us adults, it means we're thinking about updating our homes to match the new season with new colors and textures.
What better way than ask some of our favorite interior designers what they are swooning over for Fall 2021?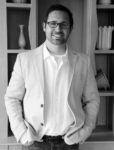 Gideon Mendelson's work is iconic and he's worked with some of the most reknown builders and architects in the Hamptons and beyond. His instagram is design eye candy at its most elevated. Mendelson founded his firm in 2003 and his journey started with his mother, an interior designer from Scarsdale. He even has a degree in architecture and his passion for his work is obvious in the rooms he creates.
"Clients are re-thinking formality for fall," said Mendelson. "Now that we are a year and a half into a pandemic, they are focused on creating comfortable spaces with high quality materials that feel like retreats vs. carving out rooms reserved only for special occasions."
"Outdoor entertainment is now something we do year round versus just in the summer," he continued. "So, clients are asking for comfortable, cozy outdoor spaces that can withstand/support the year round use, regardless of weather!"
"Since clients are living in their summer homes/Hamptons homes year round," Mendelson said. "We hear them asking for less beach-y colors in the design of their homes. Similar to the outdoor entertainment point, the colors we are using aren't limited to summer palettes."
To learn more about the Mendelson Group, visit www.mendelsongroupinc.com and immerse yourself in the gorgeousness of his work.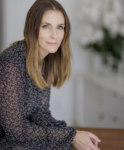 We've been following McDermott's Instagram for a long time. Created by Maureen Winter McDermott, their portfolio highlights naturalistic yet modern design that is timeless. "For Fall we are seeing a lot of people wanting warm cozy spaces with tons of layers," said Winter McDermott. "We love mixing woods with dark metals with small hints of greenery."
To learn more about Maureen Winter McDermott, visit www.wintermcdermott.com. Photos: Eric Striffler.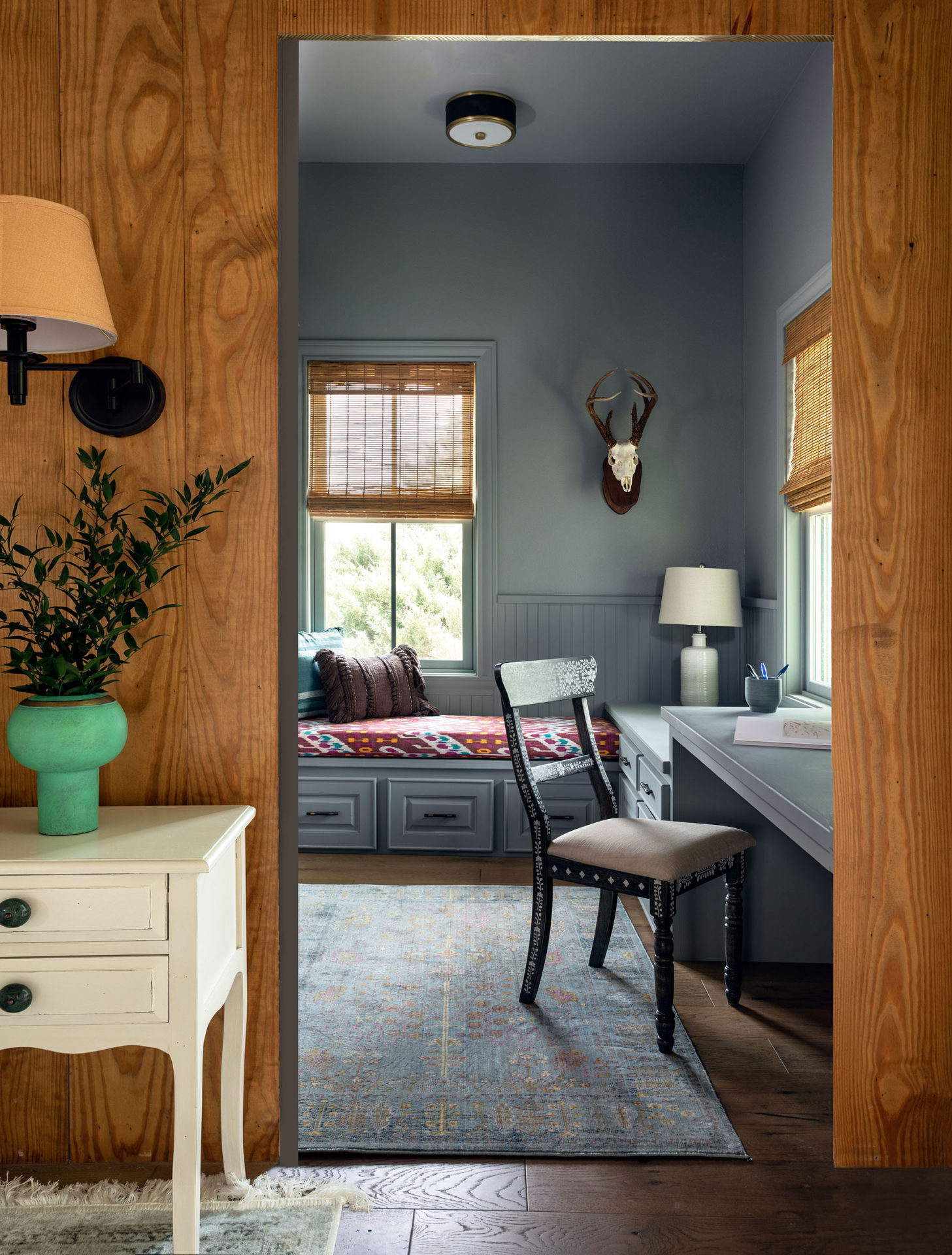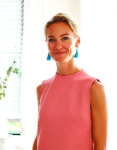 Lauren Wills founded her interior design firm in Brooklyn in 2014 and has designed several East End homes. She prides herself on her deep alignment to her client's wishes, while encouraging a comfortably sophisticated aesthetic.
"My favorite trends for fall 2021 are moody relaxed rooms," Wills said. "There's something about layering up for fall with textures and colors that welcome the colder months. Cozy fabrics, natural tones, and vintage pieces will be sought after with supply chain demands being an issue now."
To learn more about Lauren Wills and her work, visit www.willsdesignassociates.com.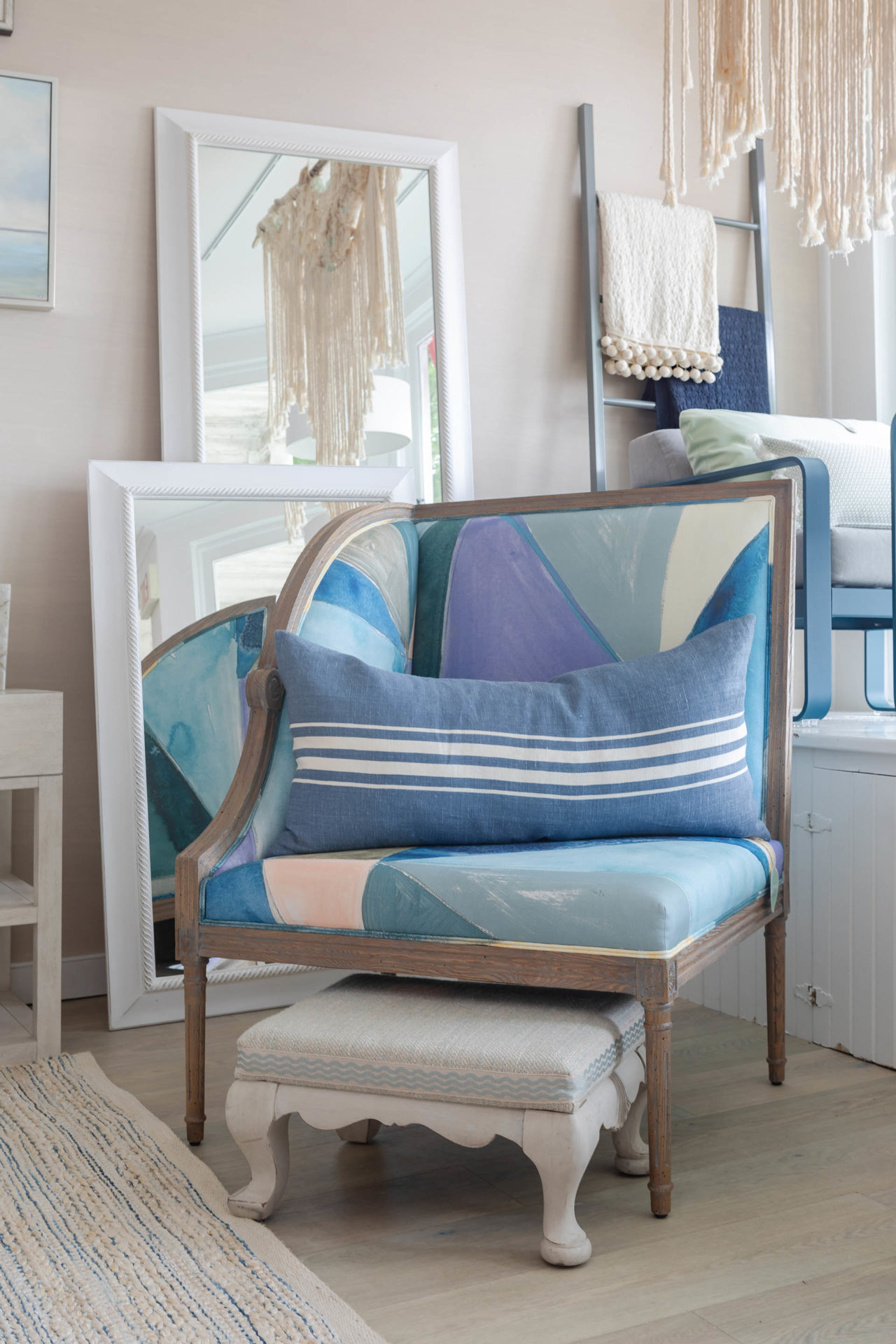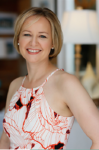 Sea Green Designs, the design firm and the retail destination in Southampton, was founded by Shannon Willey who is a coastal design expert. Willey's work is very expansive and deep with texture. She offers everything from design consultations to full-service interior design, sourcing, through to installation.
"One of my favorite trends for fall is the mixture of pastel greens and blues with deeper jewel tones like burgundy or deep teal or aubergine," said Willey. "I recently noticed this on a Paris trip. I think it's something we may see even into next year. The chair is currently in our design shop."
To learn more about Willey and see her work, visit www.seagreendesignsllc.com.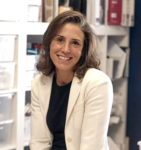 Annette Jaffe has been a mainstay in the Long Island interior design scene for decades, earning a reputation as one of the most trusted and creative interior designers in the area. Working on both the North and South Forks, she is known for the high-end touches of her work as well as the expert in adding glam to any design, particularly through lighting and textures. She has taken on tee-time as we all lived through a global pandemic, and golf simulators became a thing.
"High Tee is taking on a new meaning more than ever for AJI clients, when they aren't out on the golf course, and they wanted to take their clubs home to their own range. AJI is designing all kinds of home recreational spaces and golf simulators are cornerstone items in these spaces," Jaffe explained. "Ceiling height is the main concern and AJI works carefully with the equipment providers to conceal the tracking equipment while making sure it maintains accuracy. Various companies have different turf but the only irrigation necessary is from the 19th hole which AJI has been designing close to the simulators. It's always fun after you play a round."
To learn more about Jaffe and her work, visit www.annettejaffeinteriors.com.