The New York Times recently ran an article about research which drew a connection between weight training and not only building muscles but shrinking fat. This involves a "conversation" between the muscle cells and fat cells. Battling the dreaded belly fat, we imagine this conversation goes something like, Fat Cell: "Hey Muscle Cell, great work out, how about heading to happy hour with half price chardonnay and fried calamari. And oh, I want to be sure to bring my new BFF Cortisol."
In the study the conversation was more like, Muscle Cell: "Hey Fat Cell, no more hoarding. It's time to break yourself apart faster than a Hollywood marriage."
While some women have been shy of heavy weights, leaving it to burly men at the gym, others are embracing the workouts as a total metabolic shift. Leading ladies of fitness Holly Rilinger and Jennifer Ford of LIFTED in East Hampton weigh in (sorry, couldn't resist).
Rilinger says, "The research is more evident than ever — lifting weights is going to promote muscle gain and help you preserve muscle mass. It is one of the best ways to regulate your body composition no matter what age you are. The more muscle you have on your body the higher your metabolism. It's never too late." In fact, the demographic of LIFTED is women in their 40s, 50s, 60s, and 70s and Rilinger works with modifications to "meet you where you are." Her holistic approach includes meditation, stress reduction, nutrition, and good sleep.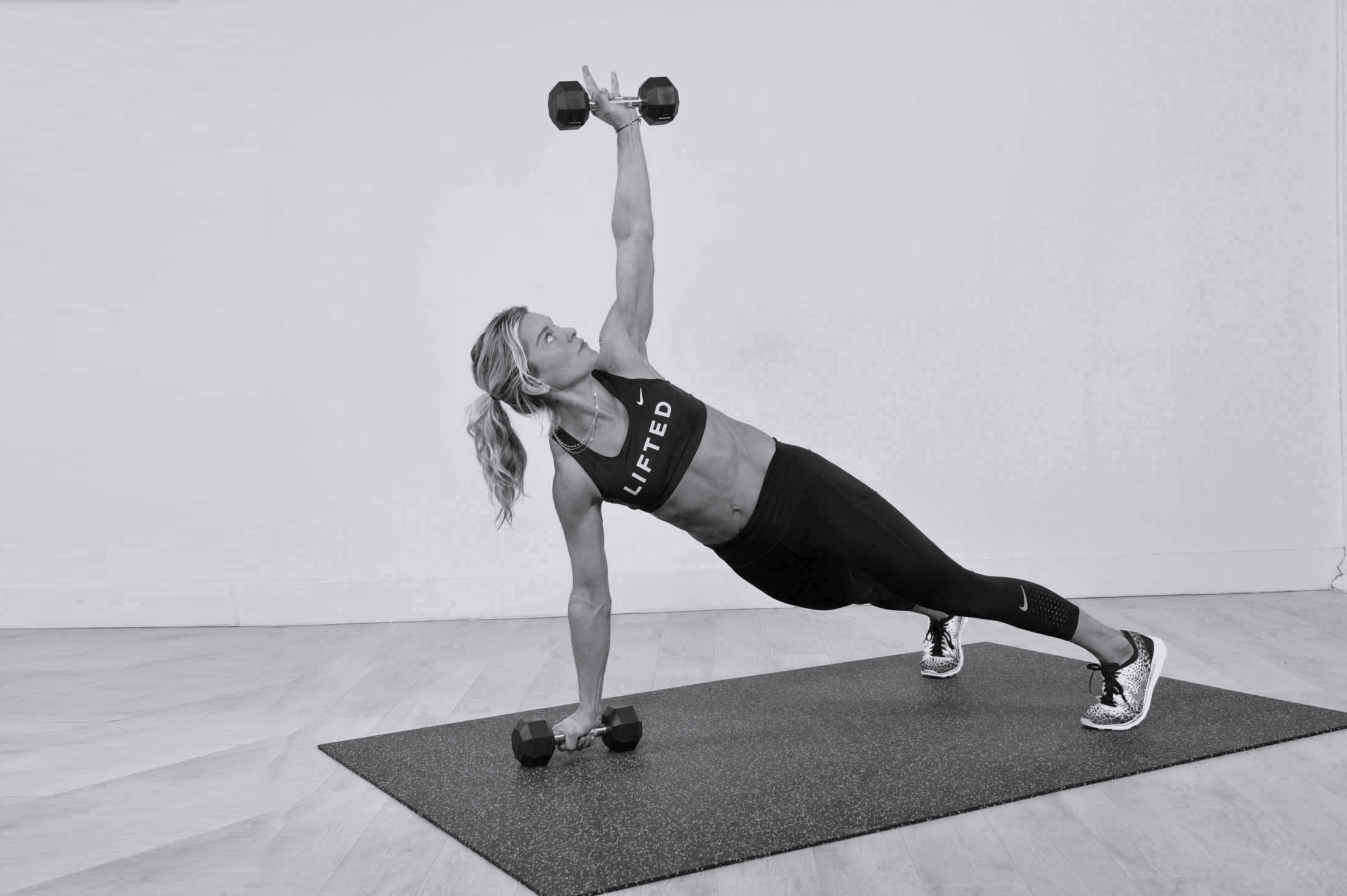 As a professional athlete, star trainer, and founding instructor at Flywheel she says, "A decade ago it was all about cardio. People can fear something new. Of course, you are going to look at that 30-pound kettlebell and be like, wow, but if you go into a safe environment where people are taking care of you, and that's the way we want LIFTED to feel, you change your mindset from fear to curiosity and you get a new pathway."
A new pathway is needed for many women who have never struggled with weight or fitness, but at a certain age, the dreaded hormonal changes morph their bodies into someone they do not recognize. Jennifer Ford, who also has Reiki, yoga, aromatherapy, and applied positive psychology under her belt, went through surgical menopause due to breast cancer and stresses the importance of normalizing discussions around menopause. 
She says, "You have to be pretty aggressively researching and taking care of your own health needs but you need to be working with people who are just as interested as you are." She also points out the importance in weight training for bone density when estrogen levels decline. 
"It's why falls are the number one cause of fractures," she explains, "You can lift heavy weights not just for muscle but to strengthen your bone density." They also consult with Amazing Meds out of Colorado for analysis on bio identical hormones, weight loss, and vitamin needs.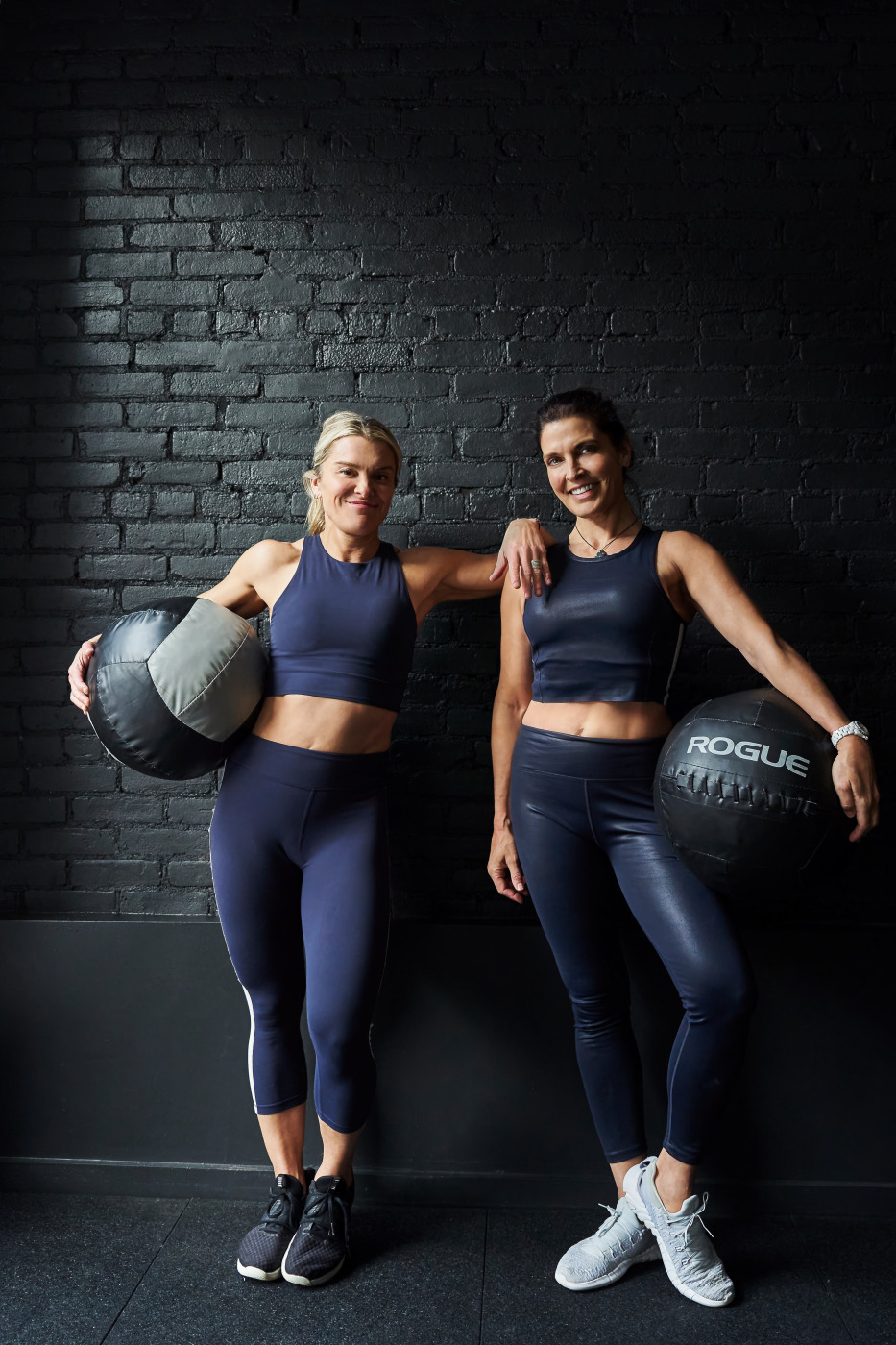 Rilinger and Ford are year-round in their East Hampton studio building a supportive community of women and men. 
Ford comments, "We are really focusing on the local community. We went to a PTA meeting the other day and handed out flyers for our teacher's discount and even added a special teacher's class at 4:30." Rilinger concurs, "Feeling part of something bigger is part of my success. In class I say, 'You are making a deposit every time you walk in the door to the quality of your life whether you're 20, 40, or 60.' I see other women cheer for that and we are learning from each other."
Members also benefit from the Monday Night Huddle with experts discussing everything from financial planning to pelvic floor PT. Packages range from a single class to a group of in person and online classes.
The goal, "To not just survive but to thrive." Peace out, fat cells!