Since 1999, throughout my career on the East End, no matter where the job was, Tom Kochie, resident and ardent supporter of all things Sag Harbor, was always a part of it as an outstanding photographer. Whether it was a gala, portrait or event, Tom was there shooting with his famous smile and a sly glint in his eyes. We bonded further on social media where we shared and reshared each others' stories.
Tom passed away on May 30th after a fast deteriorating pancreatic disease that swept in and took him from our community. Still in shock, I can't believe we are in season and he won't be at any of the events we will be covering, photographing and stopping for our chats on the sidelines. He was magical.
I learned of his passing on Facebook when I saw his beloved daughter, Chanda Hall, had posted, "Our hearts are heavy today, but he is finally free. Into the infinite…" My heart instantly shattered, because I had been following his illness through Tom's wife via text. It was not possible, not Tom. I texted his wife, Pat, and it was indeed true.
It was his birthday on June 6th, he was born in 1948 in Pennsylvania. After marrying the love of his life, Patricia Mullin, on Valentine's Day in 1970, they moved to the East End eight years later and have been in Sag Harbor since 2017. I had heard about Pat years before I met her. Shopping at Target one day I heard my name being called over and over again. I turn around and there was that smile and we came in for a big hug session. "You have to meet Pat!" he said. I couldn't believe I was finally going to meet THE Pat and waited patiently as he searched for her. When I saw them approaching, she too came in for a big hug and I couldn't stop looking at her eyes, the same ones that Tom accentuated in all of the portraits he's taken of her. It was as if through Tom, we were already friends because of the beautiful ways he's talked about her and, of course, shown me the portraits of his muse over the years. Pat is still one of my dearest friends on the East End. You always had great taste, Tom.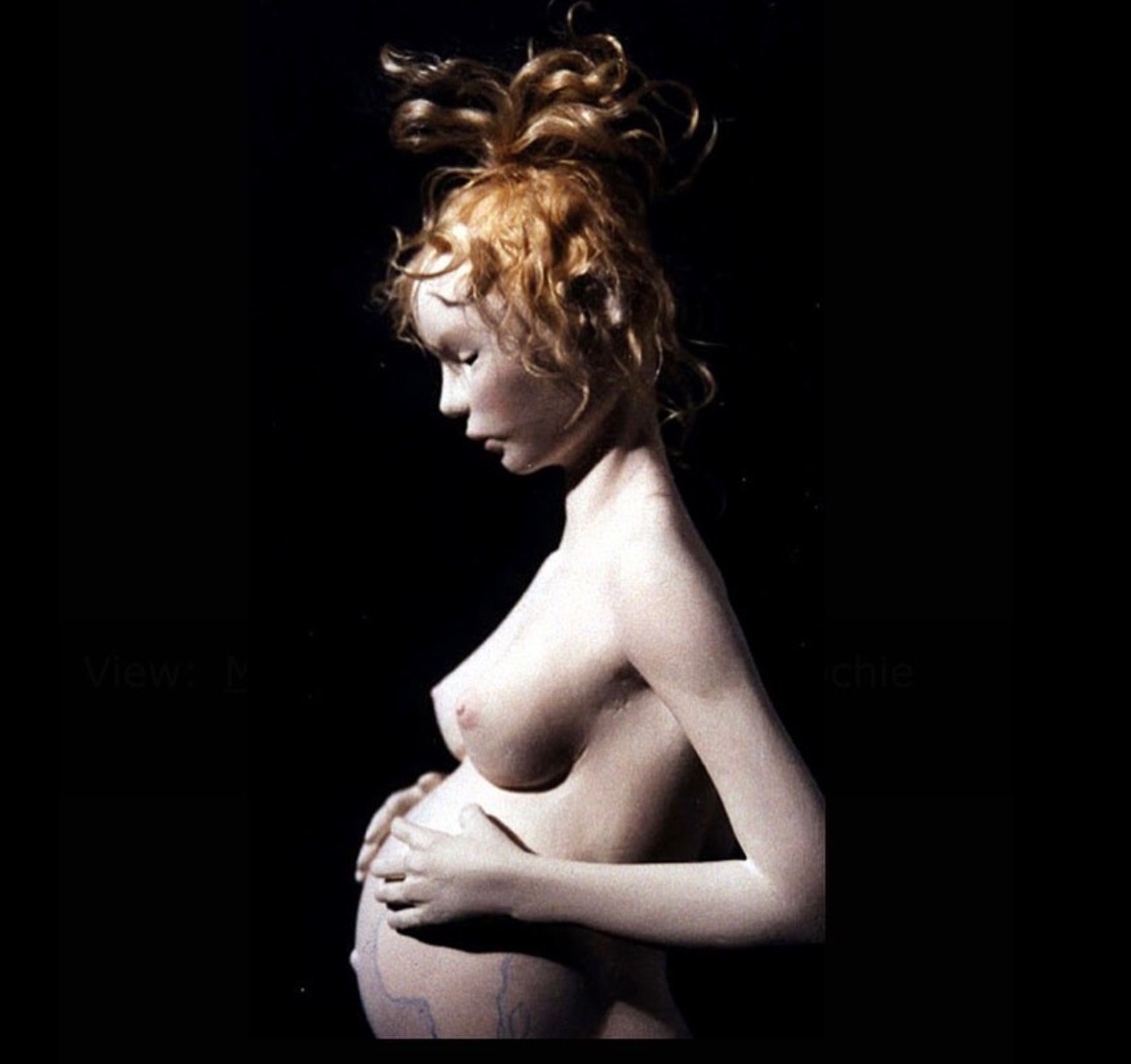 He was a deeply creative human. His artistic fashion photography and nudes are museum quality. The original hipster, he studied fine arts at Pratt Institute in Brooklyn. His work has been featured in countless galleries like the Tulla Booth Gallery, White Room Gallery, the Gayle Willson Gallery, Karyn Mannix Contemporary, and Guild Hall to name a few. His custom dolls were showcased in museums around the world. The dolls have an ethereal quality with many that resemble Pat or Chanda.
In 2015 when Ashawagh Hall had the Mystery Art Show, anyone could show up and purchase art (paintings, photography, sculpture) that could be by a major artist or a local artist. At the end of the show, you learned who the artist was because the point of it was that the artist was the mystery. I purchased a glossy print of an exotic woman, slightly blurry with the deepest doe-eyes I've ever seen. Ultimately, I learned that I had acquired a portrait of Pat by Tom Kochie and I treasure it. The stunning black and white composition is deeply contrasted and captured in a way that only Tom could shoot the love of his life.
I'm going to miss your Elvis Costello glasses and bumping into you all over the East End year after year. Who will I look forward to running into at Target, Tom? The Hamptons has lost not only one of its most ardent supporters, but an artist who was a master of many disciplines. Tom's passing is a tragic loss to locals and lovers of art equally.
The celebration of his life will be in Sag Harbor at the end of the season. I'll be celebrating Tom Kochie for the rest of my life.