Michelin-starred chef Michael White gained success with culinary achievements including Ai Fiori, Osteria Morini, and Marea in New York City. During Covid he sheltered at his home in Sag Harbor, gaining inspiration from the region and working on his next move. We caught up with White to learn more.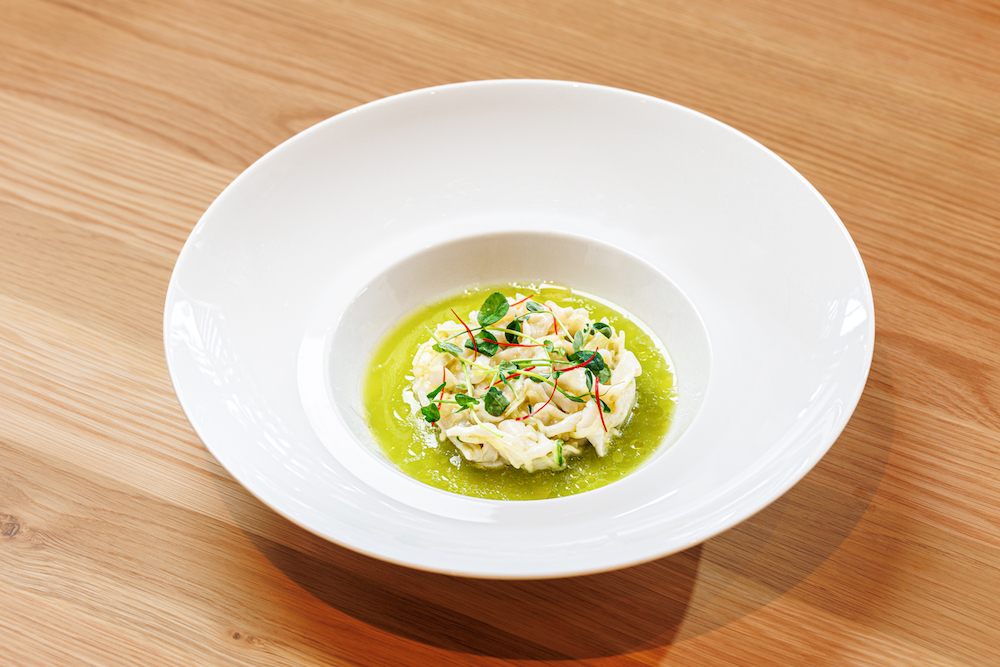 Did you always know you wanted to be a chef?
I grew up in a Norwegian family, so food was always very important. My dad was, and still is, an avid home cook. He absolutely loves to cook. That was really what got my juices flowing as a young person and just hanging out and being in the kitchen with him. I grew up in Wisconsin, and the winters were freezing. We were always inside the kitchen making breads and soups — this really sparked my passion for cooking. At the same time, I was an hour and a half from Chicago and an hour and a half from Milwaukee, so when we would go to those cities, we always went to a fun restaurant or a Rich Melman restaurant, which was something I was intrigued by as a young person. Going to restaurants and seeing the theatrics and the servers — this really started it all.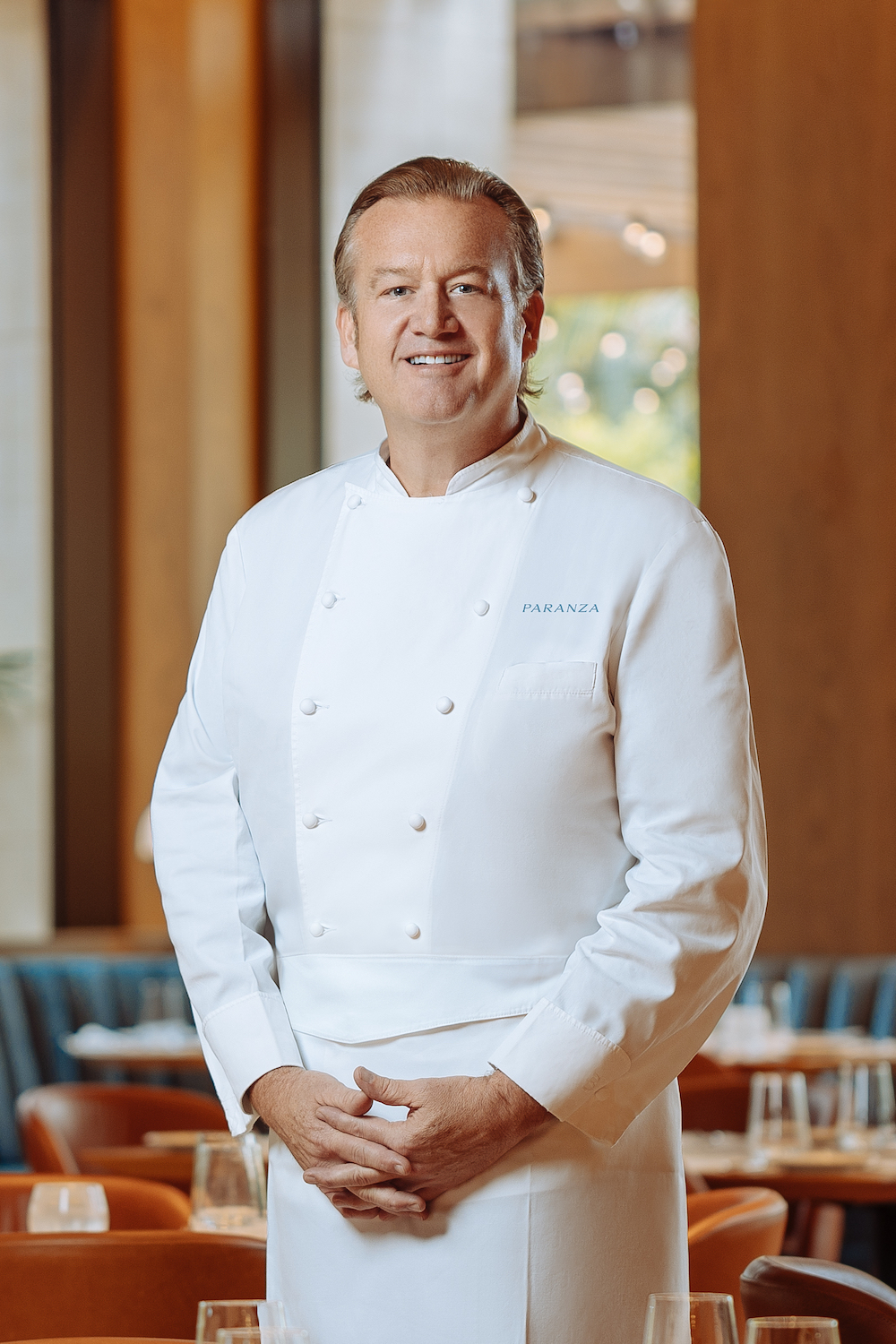 Any great New York City restaurant stories you can share with us?
Oh my god, I have been doing this for 35 years! Being in New York City, you never know who will enter your dining room. I've cooked for Mick Jagger, Beyoncé, you name it — I have been so fortunate in my career. I have even had Lady Gaga in the kitchen with me. Cooking for Jimmy Iovine at his Valentine's Day wedding was incredible — everyone was there, from Lady Gaga and Dr. Dre to Oprah! It was at David Geffen's house — they built a structure over the pool, which became the dance floor.
You moved to Sag Harbor during Covid. What was that experience like for you? Do you still spend a lot of time on the East End?
I do in the summertime. Being in the Hamptons during Covid was a blessing for me. It was an important time for me to think about my career and what the next chapter would be for me. I really learned what was important — having a family and spending time with Giovanna and Francesca, but also digging deep down inside and determining what I would do for the next act in my chosen career. We are in a great spot with seven projects in development. Paranza is my most important opening since Marea.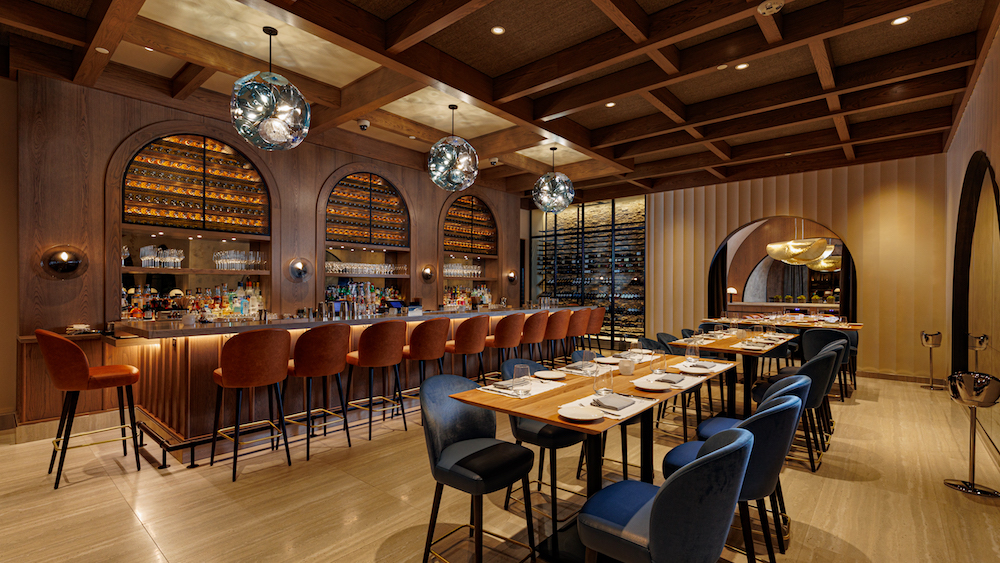 Tell us about Paranza, your restaurant opening at Atlantis Paradise Island.
I have been spending a tremendous amount of time at Paranza, ensuring that we deliver on creating unforgettable experiences for our guests. Award-winning design studio, Jeffrey Beers International, created Paranza's design, that is inspired by both the Bahamas' gorgeous vibrant azure waters, and white sand beaches, and Italy's dramatic coastline, and sophisticated communities. We are fortunate to be able to use extraordinary local products such as conch and grouper. We get the freshest fish right out of the ocean delivered to the restaurant every morning. You can have different experiences here — guests can come in for a special occasion with their family and enjoy the full menu with multiple courses — from crudo to pasta and entrees, or if you are just in the mood for a casual dinner, you can have a simple homemade pasta with a great glass of wine. We want Paranza to be an extension of your home — some nights, you want to sit at the dining room table, and others in the kitchen.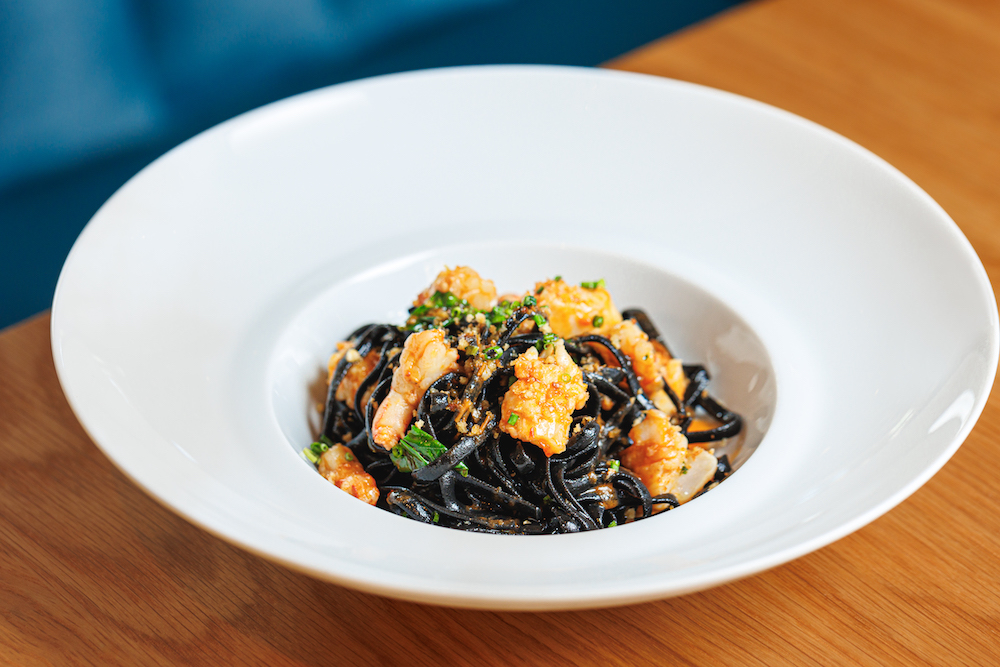 What does your perfect day on the East End look like? Any favorite shops, restaurants, beaches, etc.?
Absolutely! I love going up to Balsam Farms in my '47 Chevy, buying corn and tomatoes, and just hanging out with family and friends. The Hamptons feel like being back in Wisconsin — being surrounded by sweeping farms is very comforting. I love going to the new Carissa's in Sag Harbor for a beautiful croissant and coffee. Gosman's is my go-to for fish. My wife loves going to the Candy Kitchen for ice cream. One of my favorite things to do on the weekends is to go yarding. Back home in the Midwest we used to call it rummage sales. I always find something great that fits right into our home. Going to Shelter Island is also something I enjoy doing — and a must-visit for me is Marie Eiffel.
What are your go-to dishes when cooking on the East End?
Obviously fish. The black bass is fantastic out here. Corn is incredibly sweet right now, and the tomatoes are perfect. The seafood is really the star of this region. Having the ability to go out and get calamari is amazing — we are very fortunate to have Block Island so close to us. Bringing fresh tuna home and making crudo is wonderful. I love entertaining at home and having small dinner parties. As soon as the weather changes as we approach fall, nothing is better than eating outside on a crisp night.