There's only been one other time in four decades of writing where I've inserted myself into the narrative of an article (even writing "myself" makes every journalistic bone in my—"my!"—body shudder). But to not describe my lifelong friendship with actress Kate Burton would be disingenuous. 
Kate and I go way, way back. Our families were always close (like, renting-summer-homes-together close) and we traveled in the same orbit of New York showbiz families. We both attended the United Nations school in New York, although I graduated from a different high school. We both attended Brown University. I didn't graduate from there at all.
Kate's famous father, Richard Burton, was outside of that Upper West Side galaxy — in my world he was a shiny comet who would make an appearance every few years or so. I had a sleepover with Kate at London's Dorchester Hotel with Richard and his wife, Susan, the night before he was the commentator on the Royal Wedding, the marriage of Prince Charles and Diana Spencer, to millions of TV viewers worldwide. To my recollection, that previous night featured astonishing amounts of spirited libations, and tobacco, and attempting to learn songs in Welsh from the elder Burton. I was dutifully impressed at his ability to be "on" the next morning, as I nursed a wicked 18-year-old's hangover.
In the center of the galaxy, at least mine, was Kate's mother, Sybil Christopher, the beloved East End icon who co-founded the Bay Street Theater with Emma Walton Hamilton and Stephen Hamilton (my stepsister and brother-in-law). How close was my relationship with Sybil? At 10 years old, in my very best cursive, I entered the name "Sybil Christopher" into my passport as next of kin, to the surprise of, well, everyone related to me.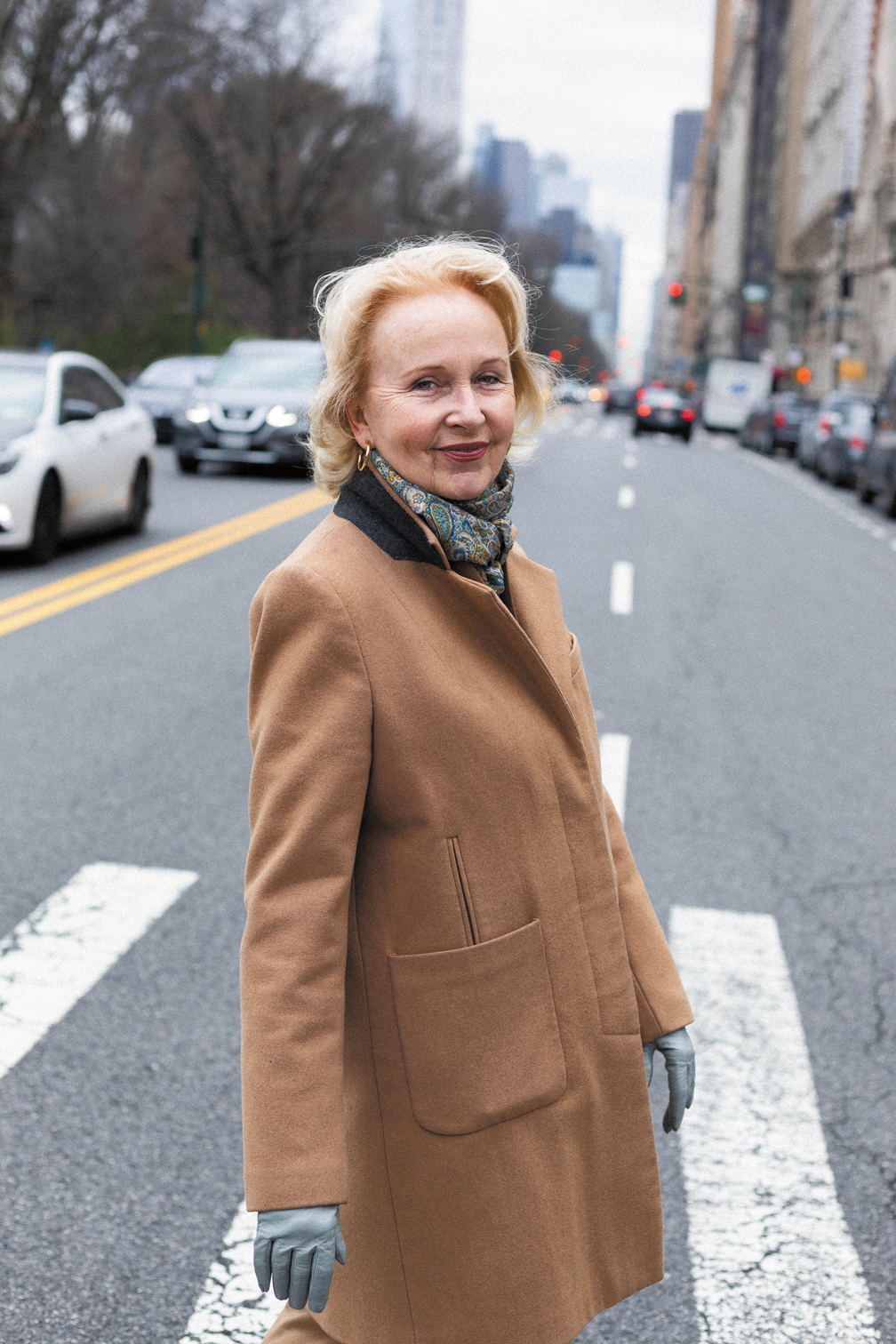 So that's what it was like. Here is my caveat. This is not an interview with Kate Burton — one of only six actors ever to be nominated as Best Actress and Best Supporting Actress in the same year at the Tonys; who starred in a filmed version of her Broadway stint as "Alice in Wonderland," performing with her dad as the White Knight and doing a soft shoe with Donald O'Connor as the Mock Turtle; TV's Dr. Ellis Grey of "Grey's Anatomy," VP Sally Langston on "Scandal," and right now appearing on two bingeworthy shows — "Inventing Anna" and "The Dropout."
Nope. This is an interview with the good friend who was there hours after my stepfather, Tony Walton, died last month, with her heavenly husband, Michael Ritchie (who just retired from running Center Theatre Group in LA), all of us gathered around my mother, all of us crying and laughing and reminiscing, when I peered around my mom's shoulder and said in a low voice, "Hey — can I interview you for my next issue?" 
So, low-hanging fruit, Kate. But what a delicious juicy bite!
Growing up as you did, with such a show business pedigree, it may come as a surprise that acting was not your first ambition. You were drawn to Russian literature and history, graduating from Brown with a degree in Russian Studies/European History. Explain yourself.
I know, and yet here we are (laughs). When I went to the United Nations International School, I took Russian as a third language. I also had an English teacher who said, "Oh, we're going to read some Russian literature," and for some reason we didn't read Tolstoy or Dostoyevsky. Instead, we read "My Childhood" by Maxim Gorky. I have a visceral memory of reading that book. I was only 12 or 13, and it had such an effect on me. And "Nicholas and Alexandra" by Robert K. Massie was on my parents' nightstand, and I read that too. So there was this confluence of language and literature and history that made me feel like I found my calling in a weird way. 
And growing up in a theater family, as you know, does not necessarily mean you're going to follow that path. In fact, I didn't want to. 
So what changed?
The year before I graduated Brown, I went to Middlebury College in Vermont for Russian studies. By the way, I don't speak Russian fluently, but I can speak enough to fool people —
— you can order food at the Russian Tea Room—
— I can order caviar. And vodka. And soup. And bread. (Pause.) And ice cream. So I went to Russian school in the summer and was ready to apply to graduate school for Slavic Studies. I went to look at UC Berkeley and stayed with a friend from Brown, Nancy Carlin. Her mother, Joy Carlin, was one of the founders of ACT [American Conservatory Theater] in San Francisco, and Nancy was spending that summer studying theater at ACT. So I visited Berkeley for grad school — it's funny, because I was a B student at Brown.
I was a dropout! At least you graduated.
Honestly, my father went to six months of college on an Army short course, and my mother didn't finish high school. And by the way, two of the best-read people you would ever meet in your life. So I visited ACT summer acting school and I was like, "Oh my goodness. I may need to give this a try." So my very famous father said, "This is the worst thing I've ever heard." (Laughs.) And I said, "Look, I'll apply to drama school, and if I don't get in, that's my answer." 
I had a teacher at Brown, Tom Gleason, who said, "This is your gift, and you're squashing it down because of your family." And the truth is, it wasn't my family, it was me. I'm just a regular gal, I didn't know if I wanted to live this persnickety life. But as it turns out, I got into Yale. Forty years later, here we are. I graduated Yale drama school 40 years ago. 
Did your early interest in Russian and Slavic studies help with your portrayals of characters from classic works, like Chekhov and Ibsen?
Ibsen. (Kate makes a face.) I mean, I portrayed Hedda Gabler. However, my love of Russian completely led me in all my Chekhov work, without a doubt. That's the playwright, with the possible exception of Shakespeare, that I've worked on the most, in my life as an actor. And I've directed three Chekhov plays, I've been in a film version of "Uncle Vanya" called "August" with Tony Hopkins.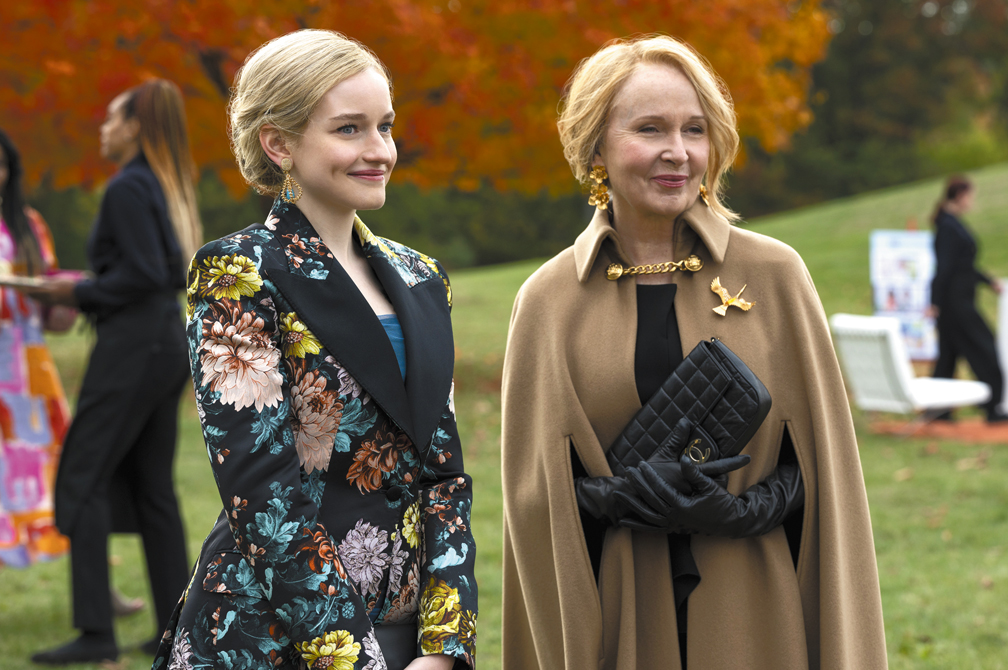 Our readers will probably best know you for your work on "Inventing Anna," "Scandal," and "Grey's Anatomy." How did your earlier classical work resonate in these roles?
I feel incredibly lucky, incredibly blessed, because I've gotten to play really interesting older female characters in the three shows you just mentioned, all created by Shonda Rhimes, who loves theater actors, and often hires theater actors. 
Ideally, in the life of an actor, when you get an opportunity to play roles like that on television or in film, it's great if you've had theatrical training, and you've played Hedda Gabler and all the great Chekhovian ladies. In fact, I was performing as Ranevskaya in "The Cherry Orchard" when I found out that Shonda was killing off my character of Ellis Grey on "Grey's Anatomy" after three years and two Emmy nominations. I was like, "Really?" And I remember her saying, "The story of Ellis Grey is not over." (Laughs.) 
Having said that, I am still on the show, sort of wandering around in a doctor's coat — I stand in doorways and go, "Hello, Meredith." (We both dissolve into laughter.)
"Inventing Anna" was so strange, we were making it during Covid, and we were huddled in doorways with masks on until the moment the cameras started rolling, plus there was a sense of secrecy about the filming as well, but we somehow pulled it off.  To be honest, we — they — had no idea how this was going to be received, and so the fact that it's been received the way it has is just so thrilling. 
Also, working with Julia Garner, who played Anna, was wonderful. She's so good. And so young. (Laughs.) Believe it or not, I went to college with her dad. I remember him. 
Well, you have had a certain tenacity to get to these more mature roles. I mean, you've been working for a long time, and not every job is always a big success, right?
I'm blessed to have always been able to say, you know, "I'm a working actor." New York theater and "Law & Order" for the first 14 years. (Laughs.) 
So Jane Kaczmarek, Frances McDormand, Kate Burton, all in the same class at Yale. All of us graduate, I go right to theater, Jane goes right to TV, and Frances has a really hard time for a few years. I remember her first theater job was in Trinidad. And then one day she's standing there with a little doily on her head, smoking a cigarette — she was working at Richoux of London in New York — and she said, "Yeah, I don't know, there's this movie, these guys, these brothers, they're making a movie and I'm in it." And of course, it's the Coen brothers. And the rest is history.
It was right when the three of us hit our late 30s — it was 39, actually — all of us are around the same age, Frances gets the Oscar for "Fargo," Jane decides to go into one last audition before she gives up, and it's the mom on "Malcolm in the Middle," seven Emmy nominations, and Kate Burton does "Hedda Gabler."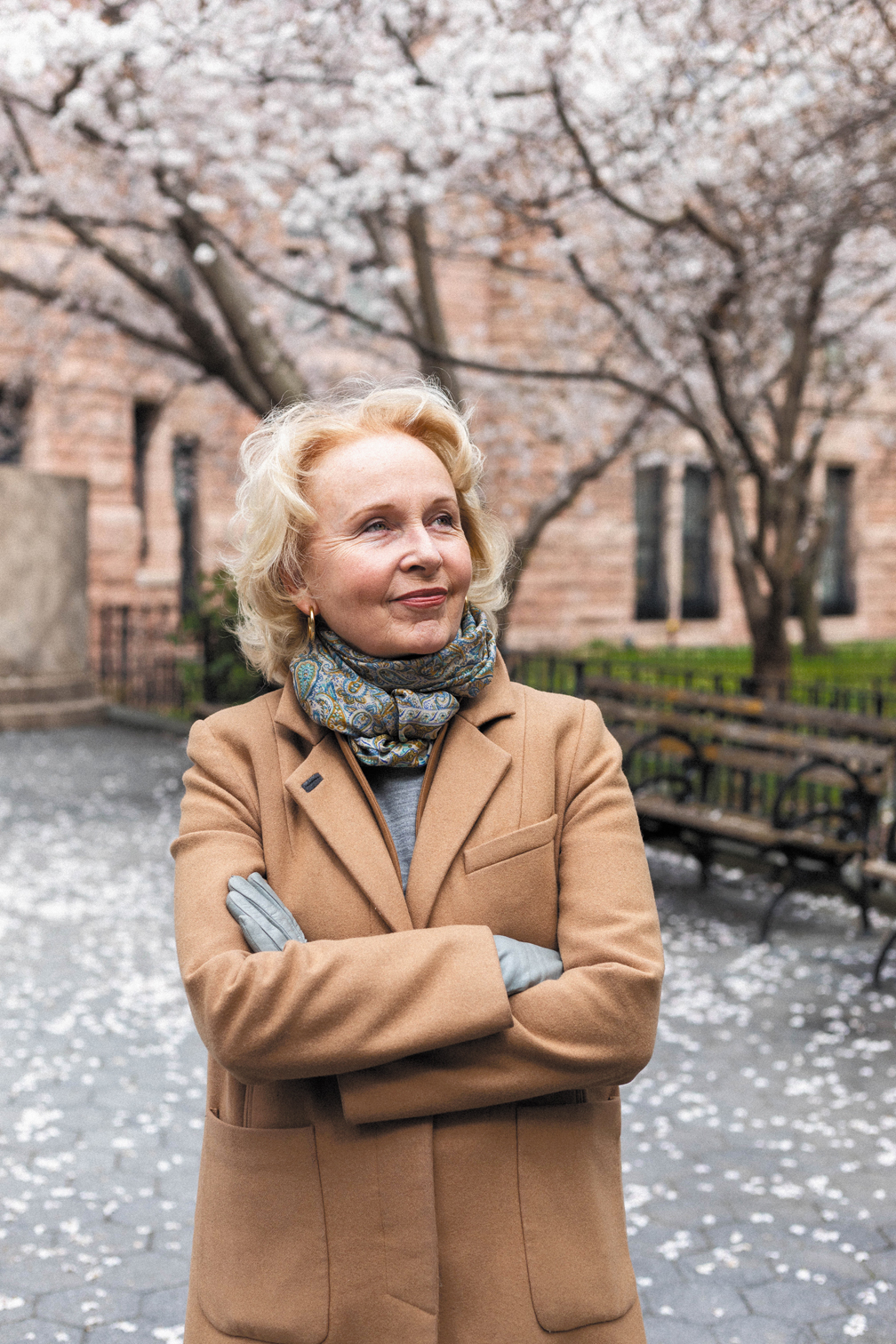 And you got two Tony nominations in that same year.
Yes, because I also did "The Elephant Man" with Billy Cruddup and Rupert Graves. 
But what is great about that story, about the three of us, was that we'd had like 15 or 16 years of working here and there, and then these pinnacle moments happen in our 40s. 
In my mid-40s, I remember thinking, "Well, I guess that was it. It was great while it lasted," and then one day I auditioned for a medical show called "Surgeons." I waited for so long to go in, and when I went in they said, "It's just a meeting," and I said, "You know what? I might as well read," because I had basically memorized the lines while I was waiting, and I got the part, I did the pilot, and then I never expected to hear from these people again. 
But "Surgeons" became "Grey's Anatomy," and, 18 years later here we are. I was 46 when I played Ellis Grey, and now I'm 64, and I still play her.
So, "Scandal." With a Shonda Rhimes table read, you do not see the script until you turn to the first page with everyone else. And you know, Sally Langston, the crazy, Bible-thumping, homophobic Vice President I got to play? I would literally gasp when I saw my lines, and Shonda would just sit there and slowly nod her head. And we laughed our heads off. Working with Shonda, it's the gift that keeps on giving.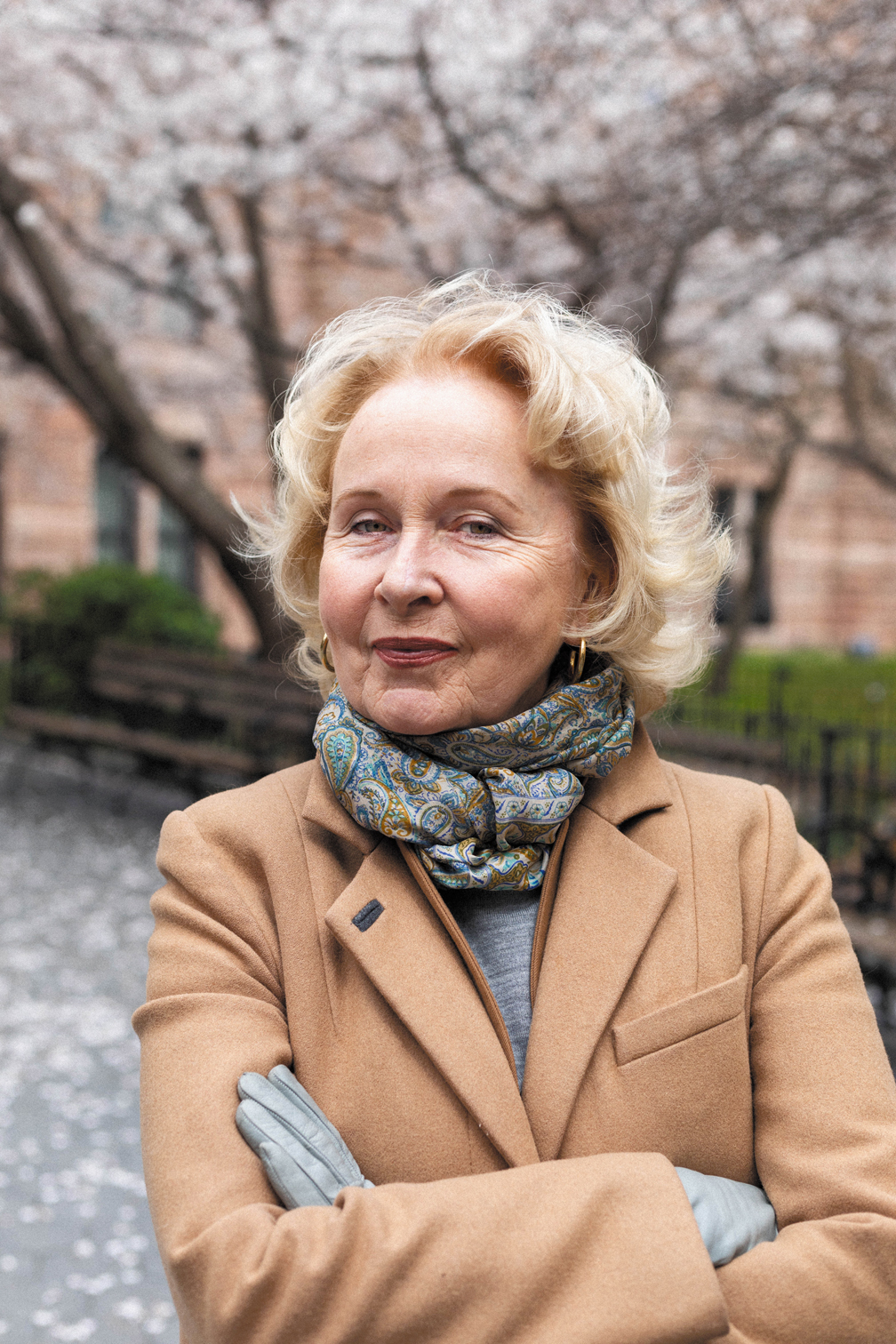 Tell me a little about your mom, Sybil.
Well, when she and my father split up, when I was still very little, she came to New York and opened a discotheque — you know, like mothers do? It was called Arthur and there was a house band and the lead singer for that band became my beloved stepdad, Jordan Christopher. And when I was at Brown, the club was closed by then, they moved to LA, and she was a literary agent at ICM for a few years. This is a woman who didn't finish high school. And then in her early 60s, she moves out to the East End, to Sagaponack and starts Bay Street with Emma and Steve. It's like she recreated herself every decade. And I so admire that. I'm actually, now in my 60s, a professor at USC, with the first steady paycheck I've ever had in my life. And it's so much like mom, to recreate myself. 
And while mom was at Bay Street, with Emma and Steve, I appeared in six shows there. "Inspecting Carol," that was so much fun, and "Pippin," and a version of "Hedda Gabler" coproduced with Williamstown Theatre Festival, where my husband Mike had just become the artistic director. So both my mom and my husband were artistic directors at the same time, isn't that funny? But it was thrilling to start "Hedda Gabler" at Bay Street, then Williamstown, then Huntington, and then bring it to Broadway. But it started at Bay Street.
Any advice for young actresses? Or your 16-year-old self? What would you say to her?
You know that John Lennon thing, life happens while you're busy making other plans? That's really true, but there is an element of choice. And I think I constantly struggle with that. You know, you can actually choose. And because I've chosen this nutty life, as an actor, the only choice we really have is to say "no." The answer is almost 97 percent, "Yes. YES! Yes, I'll do it for that money" — Alec Baldwin talks about certain movies he did for 40 bucks and all the donuts he could eat — and yes, we do it for love. 
But it's hard to say no, as an actor and as a woman. And a woman of my generation, the next generation after Hillary, those women who broke the ceiling for us. It's hard to say no.
You may think you don't have choices, but you do. The thing is to get to the point where you can take a deep breath and say, "What do I want to do? What do I really want to do?" (Sighs.) It's tough though. But so worth it.