When I arrived at the funeral home to pick up my mother's ashes, I found as I went to fill out the form that I couldn't remember how to spell "daughter." It is a complicated spelling for a complicated relationship. Perhaps it's because losing a mother when you are not yourself a mother has a certain finality to it. Even the word losing seems an odd choice.
 You lose your glasses or your keys or your virginity. Lost implies you will find it again, behind the couch or in the lint trap or after a decade without sex. I imagine my mother in heaven lying on clouds of single socks.
I took the urn and put it in the passenger seat with the seat belt fastened. Both precious cargo, and the threat of a spill impossible to explain at the car wash. As my mother had been wheelchair and bed bound for a long time I wondered if she might like to stop along the way, for miniature golf or wine tasting or just a morbid spin around King Kullen in a grocery cart. I decided with my own brand of spirituality to set her down on the lawn under the tall verdant trees, which had witnessed centuries of mortal comings and goings to just listen to the wind and a bit of Frank Sinatra and be surrounded by roses and candles. Atonement perhaps.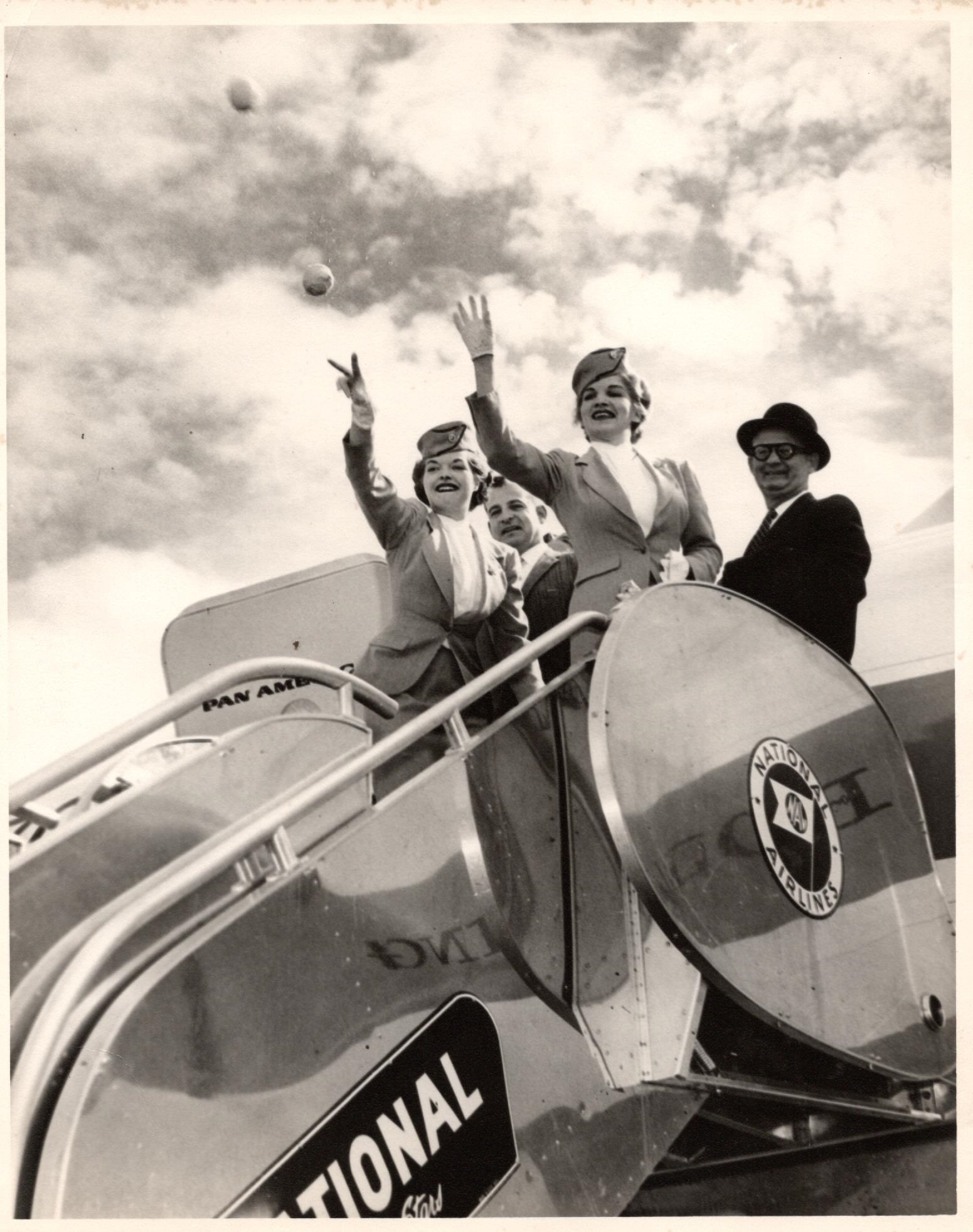 For anyone who has taken care of a parent during a long illness, death is a relief cocktail with a maraschino cherry of guilt. I can remember the times of anger and resentment of my life, which was put on hold or cancelled to care for her and considered spitting in her Chai Latte when I had Covid. But then I remember the photograph of her in her wheelchair in the nursing home, her face slack, unable to communicate while wearing a t-shirt which said, "I Am A People Person." Both belly-laughing and soul-crushing. 
Moments like these proliferate. As I walked with my sister to the memorial her phone rang to the ring tone of "Staying Alive." She acknowledged the irony of answering Staying Alive to the call telling you your mother died. "You're probably gonna want to change that," I said.
When a parent says, "You know I had to walk two miles in the snow to school?" it was actually true for my mother. She was the 11th of 11 children born to a midwife in Poplar Bluff, Missouri. She had to leave home to go west to get an education at age 13. This is where she honed her mothering philosophy, "I just figured you girls would make your way in the world."
For her, it was literally the world at her fingertips, which gave her freedom. She became a stewardess at National Airlines where these beautiful young women had to put up with "coffee, tea, and metoo." 
They used their savvy and social skills to navigate these "friendly skies," when they could say to any suitor, "Sorry dear, off to Havana." My mom was on the first jet flight to Miami in December of 1958. She kept the commemorative perfume and pictures from that flight.
It was a pilot who set her up with my Dad on a blind date and he would have been blind not to see the potential in this independent beauty.
Mom continued her love of travel after marriage and children and a prone to explosion on rear impact Pinto. She opened The Travel Store in Darien, Connecticut in the '70s and was proud to not only give travel advice to her clients but to provide a workplace for women where they could pursue a career and still take care of family. Ultimately, she retired to take care of my Dad until he died and finally ended up near me in Sag Harbor Village. 
She embraced small town life and when she fell on the sidewalk and two nice men in construction helped her to her feet her doctor said, "Lee, you have to find a better way to meet men." The people in the grocery store were always super helpful when she lost her keys and polite when she remembered they were in her bra.
I believe I have quite a bit of carry on luggage to unpack in this notion of being her daughter but when I see the picture of her waving from the stairs up to the first jet I think, "Take Flight! Bye, Mom."