When Michael Derrig's unmistakable lime green Landscape Details trucks rumble through Hamptons traffic, you know he is weaving his magic to transform another estate. But the real hidden gem is Derrig's office, nestled at 103 Montauk Highway in East Hampton — a naturalistic sanctuary seamlessly melding indoor and outdoor living spaces.
Derrig took an unexpected path to becoming one of the Hamptons' most sought-after landscape designers. "I started out as a computer science major at Rutgers University and was intrigued by the name Landscape Architect, as I've always loved being outdoors," he explained. "I did a little research on it and quickly decided that is what I wanted to do." Chasing that passion has defined his over two decades of success. "I guess I've been more than a little lucky doing what I love all these years," Derrig reflected.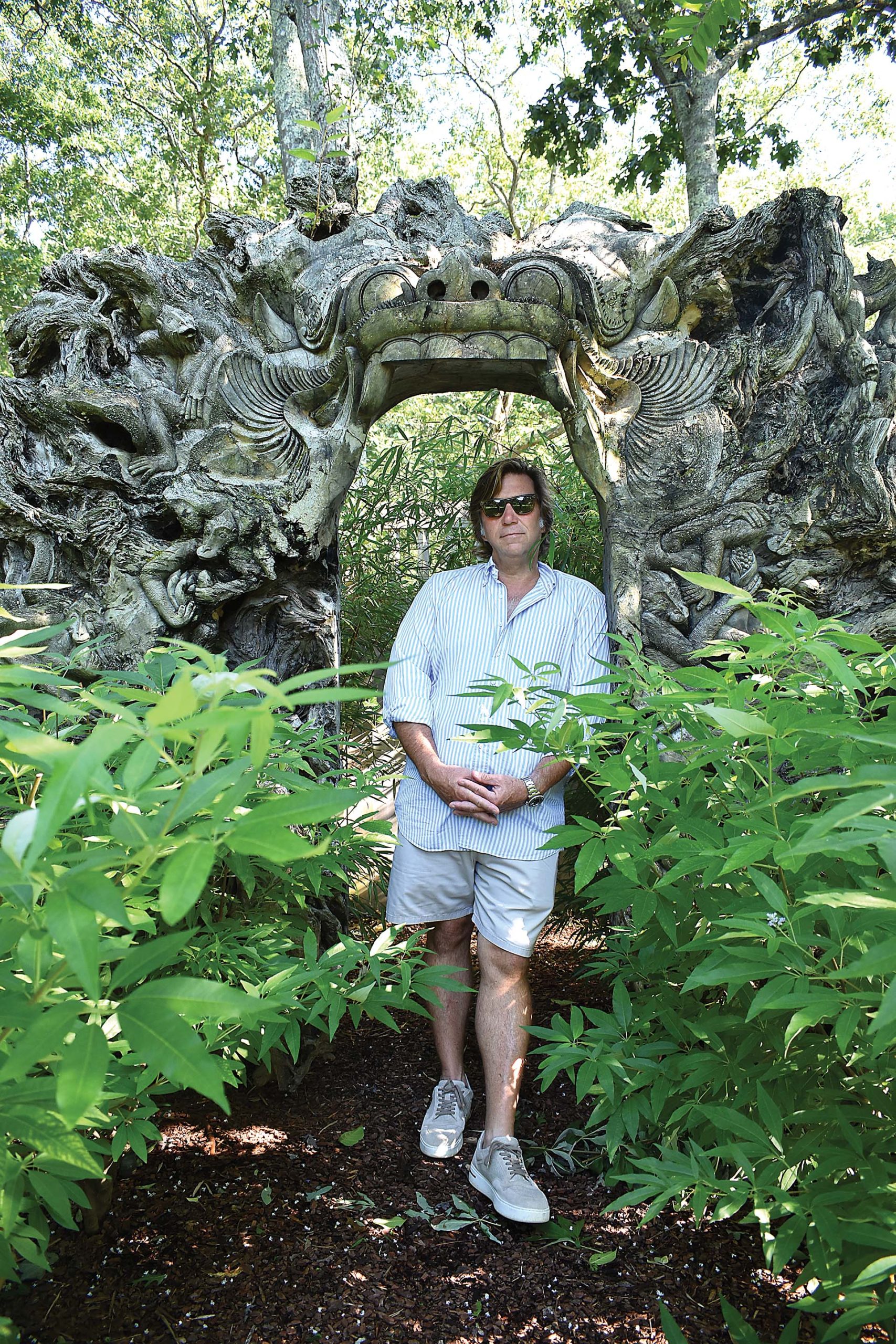 In addition to his landscape mastery, Derrig also now builds luxury homes through his aptly named firm, Building Details. "I am finishing up a project in Sag Harbor that is a complete renovation of a 10,000 sq ft. house set on five acres," he said. "We installed our first padel court, a mix between tennis and squash, as well as a luxury spa and gym in the ground floor." He has an array of new construction and renovation projects across the Hamptons in progress, catering to discerning homeowners seeking seamless indoor/outdoor living.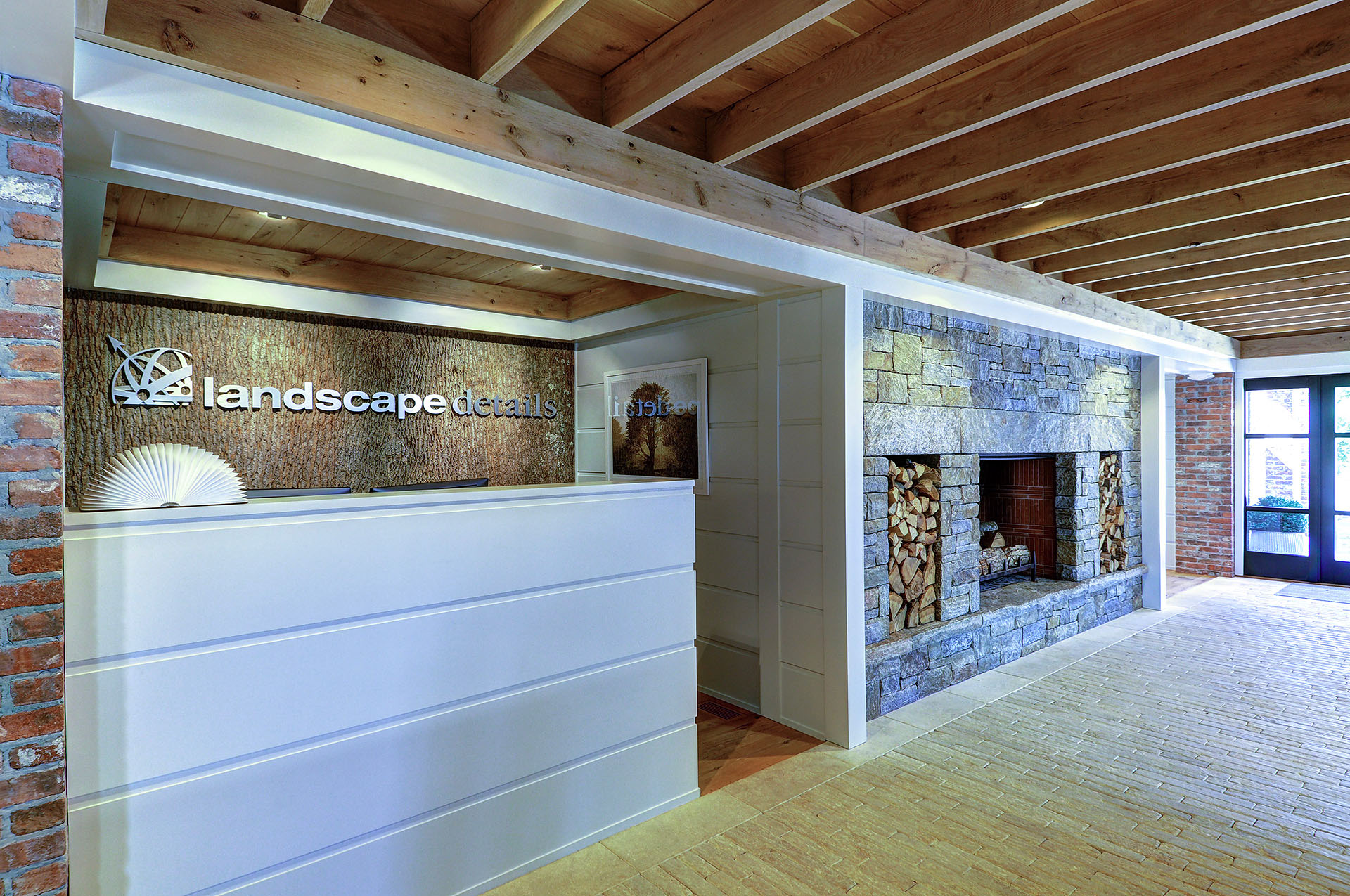 Yet Derrig's office remains his personal sanctuary and creative headquarters. "I spend a lot of time in the office, it's almost a second home for me and we meet with clients here to discuss and customize their projects," he said. "It was important for me to feel at home in my office, that's why I have the big fireplace and a private garden." The soaring windows flood the space with natural light while the inviting fireplace and cozy furnishings create a relaxed vibe for meetings with clients.
For the interior design, Derrig collaborated with acclaimed designer Bill Beeton to articulate his vision.
The pièce de résistance is the real bark walls enveloping visitors inside. "I first saw it in a restaurant and knew that it would be perfect for my office," Derrig recalled. "Trees got me into this business so making it feel like you're in the woods upon entering my office made total sense." After several interviews with Derrig, we can attest that it's a completely immersive experience.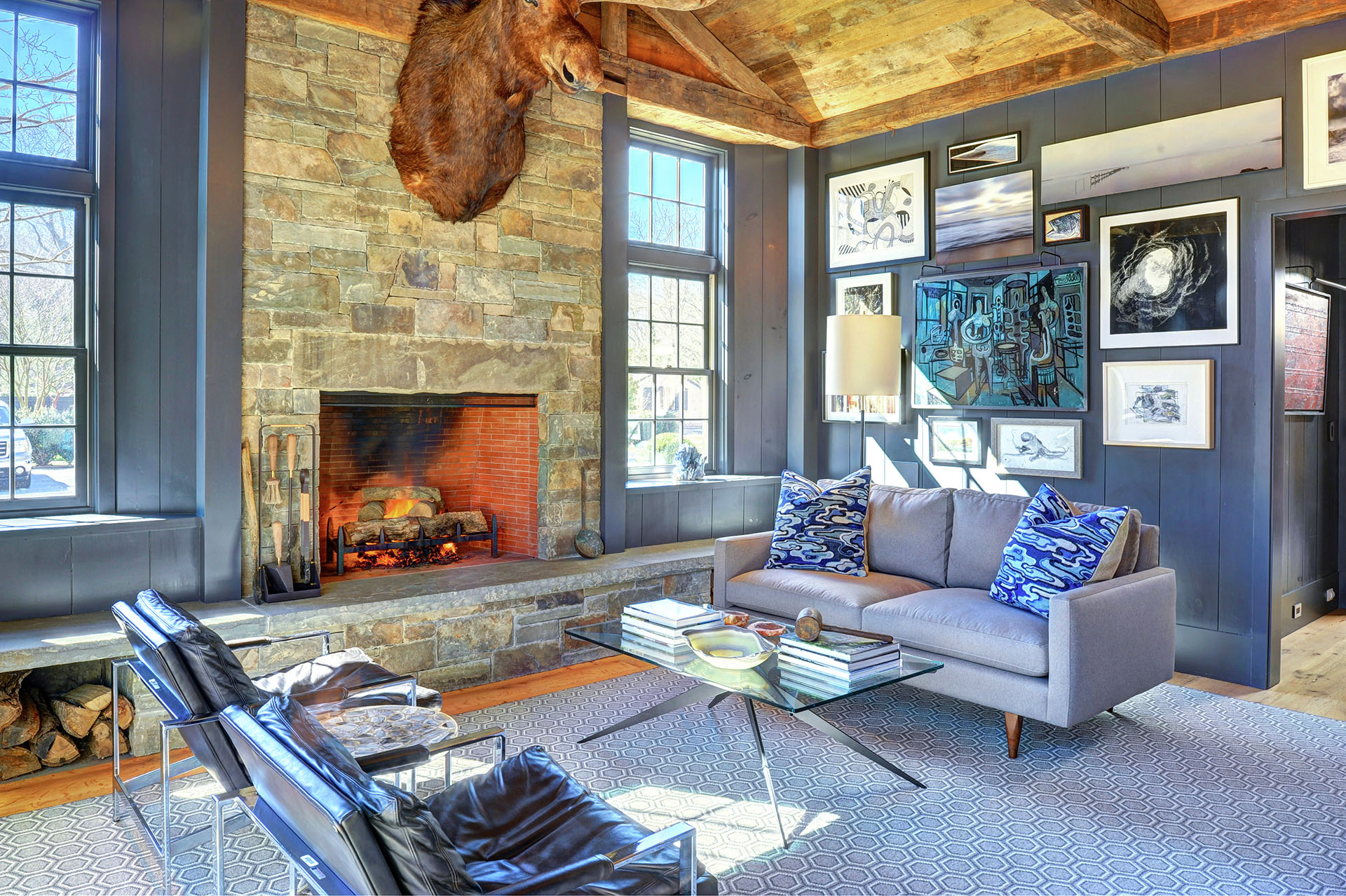 Outside, bluestone paths meander through a series of cleverly crafted vignettes reflecting Derrig's nature-inspired aesthetic. "That spot is one of my favorite places to meditate and find inspiration," described Derrig of the serene lily pond, guarded by lush greenery and a Buddha statue. A gracefully curved corten steel wall pays subtle homage to harmonizing structures with the land's natural contours. In the sleek yet cozy retro guest cottage, friends from afar can experience Hamptons living at its finest. One of the showstoppers is an ornately hand-carved dragon door from Bali, a commanding work of art behind the building.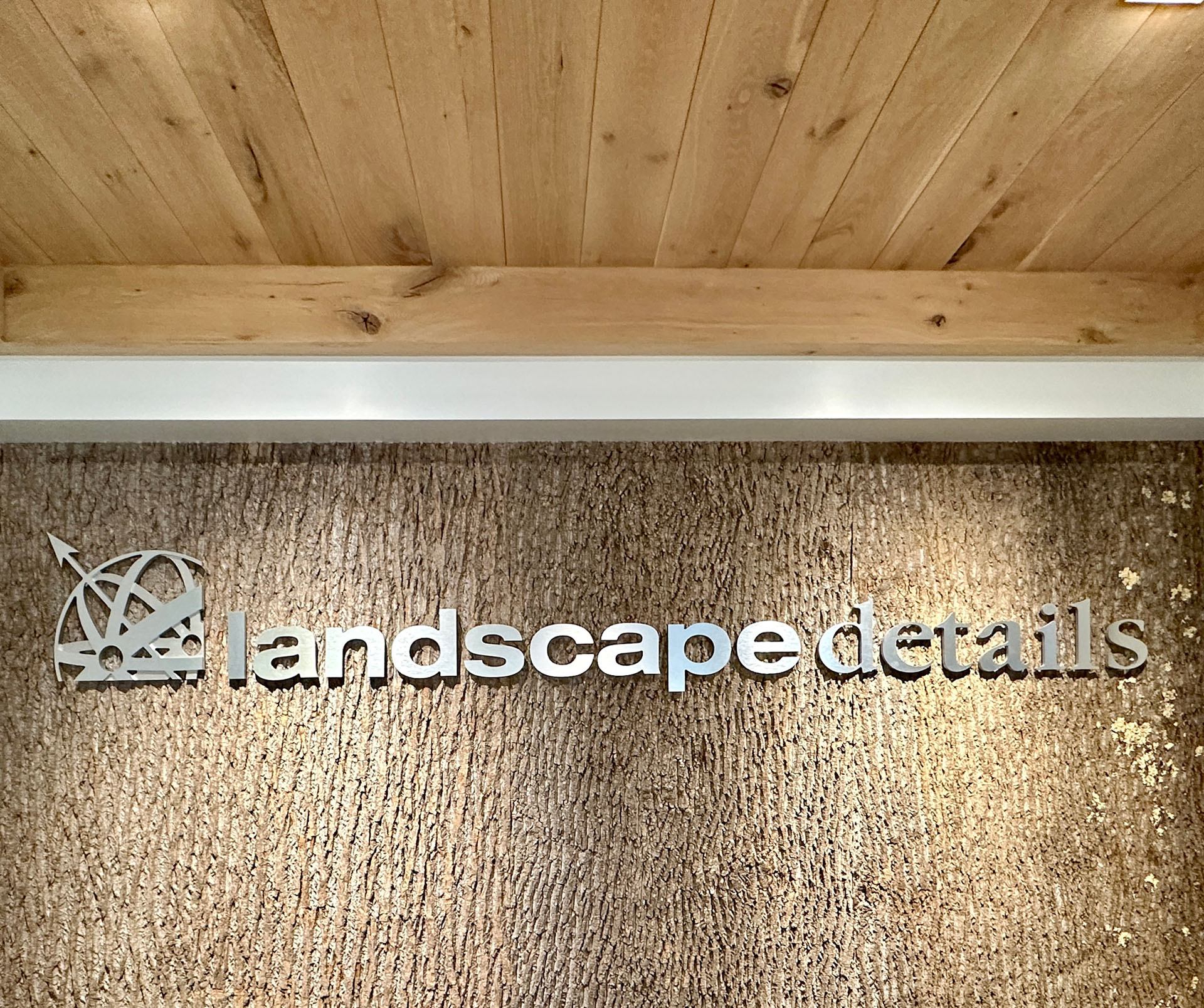 After over two decades designing landscapes across the Hamptons, Derrig's office stands as a deeply personal artistic statement — the pinnacle of his signature aesthetic. 
"I'm currently working on an amazing 11-acre project in East Hampton integrating three properties into one," he shared. "It has old majestic trees that I was able to incorporate into my design."
Michael Derrig has cultivated far more than manicured grounds on sprawling estates. He has crafted living environments where people can appreciate nature's splendor. His office is an oasis reflecting his creative vision and passion for harmonizing structures with the natural world. A haven where Derrig incubates custom visions for clients, turning Hamptons properties into private Edens.
As the morning sun rises over the Atlantic's sparkling waters, you can find Derrig savoring solitary walks along the beach before his day begins in his office that truly brings the outdoors inside — a sanctuary where his life's work and unique aesthetic continues to evolve and bloom.
To learn more about Landscape Details, visit landscapedetails.com.