The holidays are coming and we are curious how local real estate rockstars spend Autumn and the holidays. The gratitude they exude in getting to live the Hamptons life is apparent while giving us a peek into their private journeys.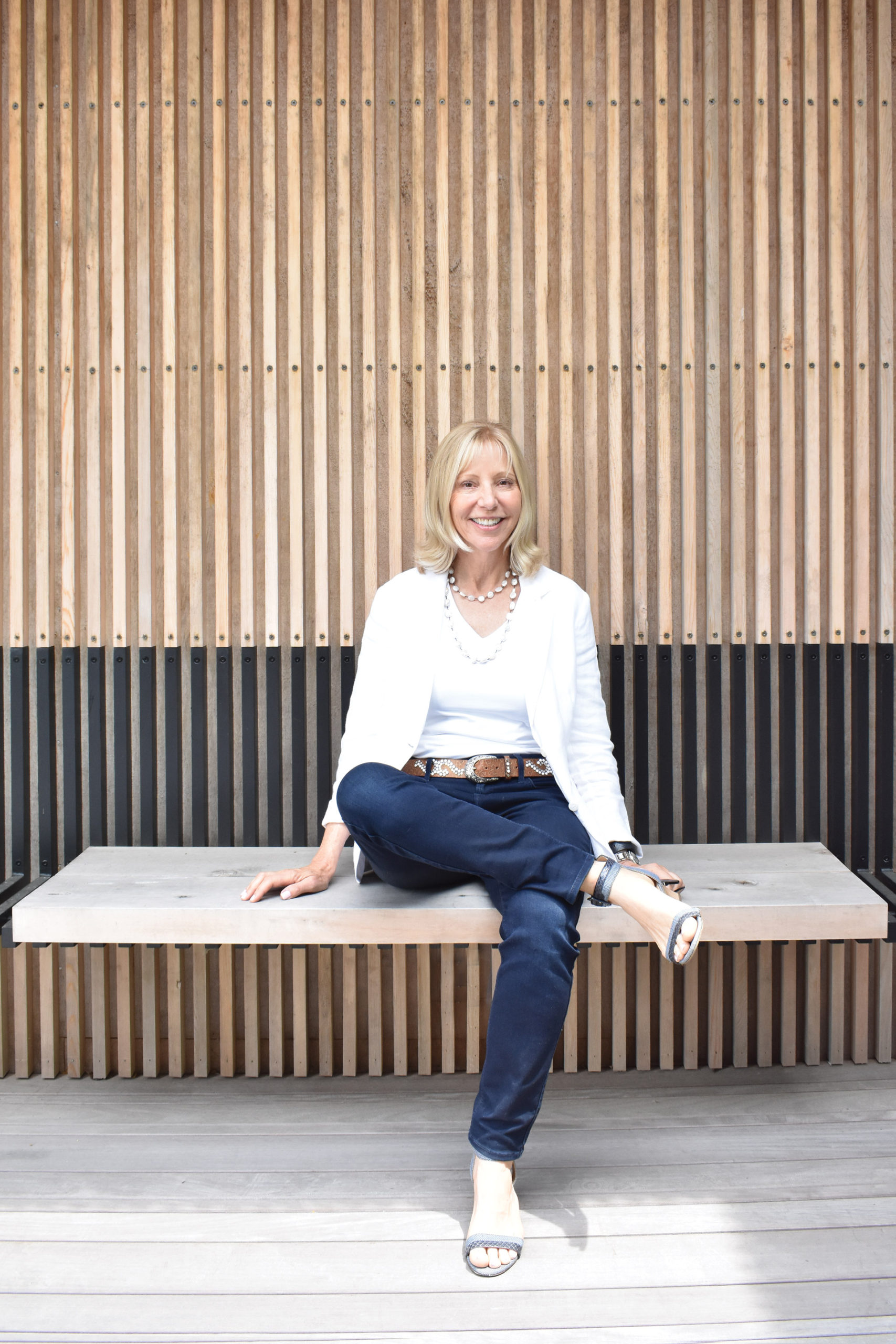 Fall is probably my most favorite time of year in the Hamptons! The weather is fantastic, the foliage is stunning. I was just driving down Scuttlehole Road today in Bridgehampton — with hardly any traffic — and there is a massive field with thousands of pumpkins dotting the landscape. I love to go to the local farm stands. The local corn, especially at Halsey farm is one of our favorites and we go to Serene Green for local produce — there are many others as well! I love to take my grandchildren pumpkin and apple picking and to the corn maize at Fairview Farm on Mecox and, of course, hayrides. We also feed the goats at Corwith Farm where they even have "goat yoga" outside, beautiful local books, and more. Walking at any of the ocean beaches and Morton Wildlife is also relaxing this time of year — and can't forget to mention the dramatic sunsets this time of year! All the restaurants are open, a perfect way to go out for dinner effortlessly. This time of year, we can still play tennis outdoors, but will be switching over to paddle tennis and pickleball soon!
Thanksgiving is one of my favorite holidays! I am so grateful and thankful for my wonderful family, friends and all my clients and customers who have had the confidence and trust in me for keeping me one of the top brokers year after year! I am also so lucky to be able to work the my son-in-law, Cutter Koster, who is a fabulous guy and an excellent agent. My best friend, Sharon Kerr, has joined my team and is absolutely amazing as well — I really couldn't do it without them!
One of the reasons that I keep my large home, which my husband, who has a high end construction company, is to have large family dinners on the holidays! He is also a great chef! Thank goodness we have a huge dining room; we usually have around 20 or more at gatherings. Everything is homemade with large local turkey from Kings Farm which is prepared with all the trimmings, local produce and, of course, great wine and desserts!  But most important, so lovely to get the family all together! This time of year, it always makes me think of the less fortunate, so one of the charities I am involved in and think it is such an important cause is Meals on Wheels.  Can't imagine what it's like to be alone for the holidays and not have a decent meal.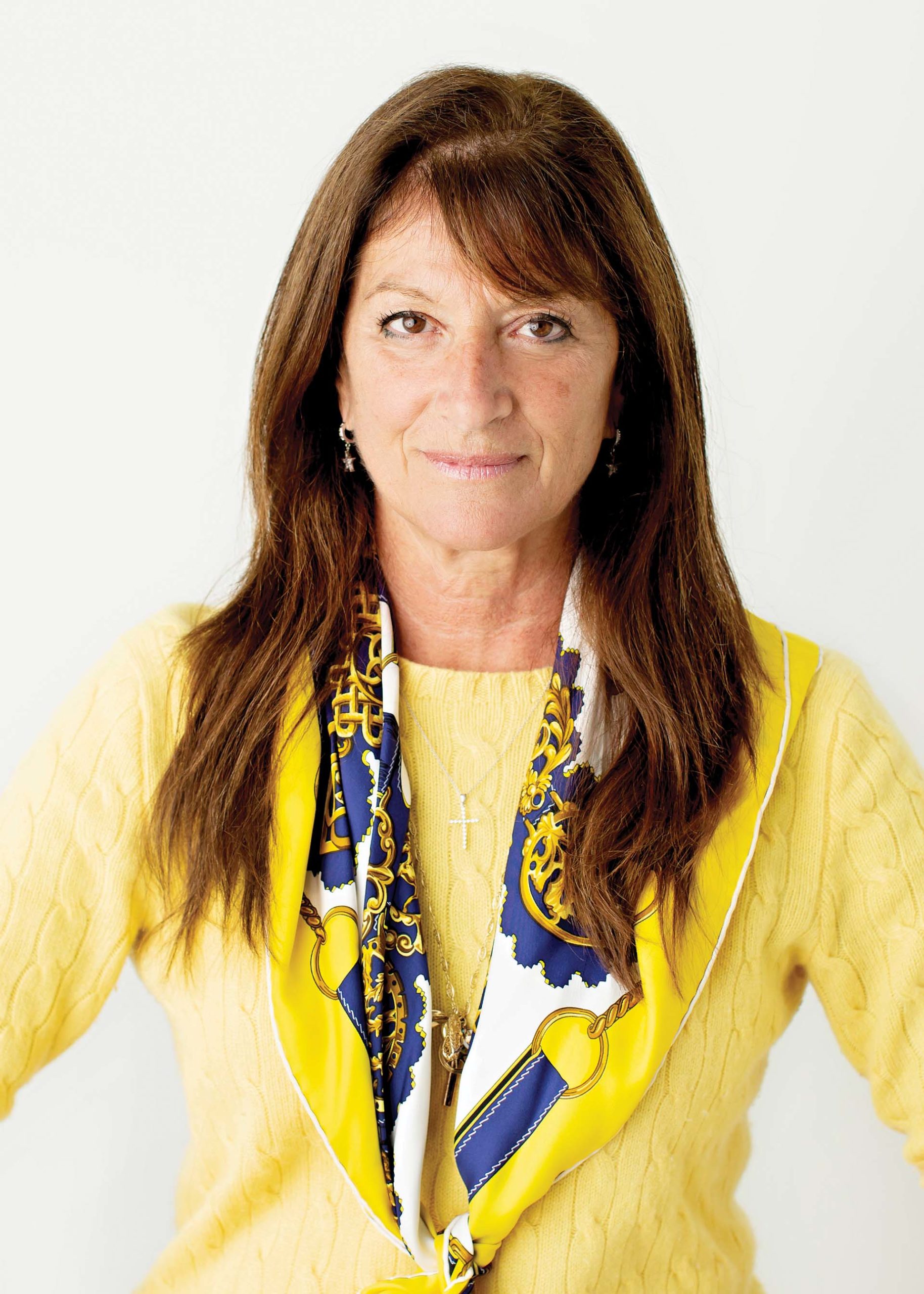 Halloween is just the start of the celebrations. Then Thanksgiving with family — so much to be thankful for. And that rolls right into Christmas which has always been special in our families but this year with my granddaughter and a second on the way, it will be magical — it's true what they say about being a grandparent!
When my sons were young apple and pumpkin picking was #1. Then coming home and baking apple pie and carving jack-o-lanterns! Now it's enjoying beautiful fall afternoons with friends and family. We enjoy entertaining. Now we do a "girls on the vine" vineyard run on the North Fork — so much fun tasting wines from our regions and dancing and being with my gals!
Thankful for? Sooooo much! After what we've all been through over the past two plus years, to come out the other side is a gift. So many didn't and others are still suffering side effects of the virus or the vaccines.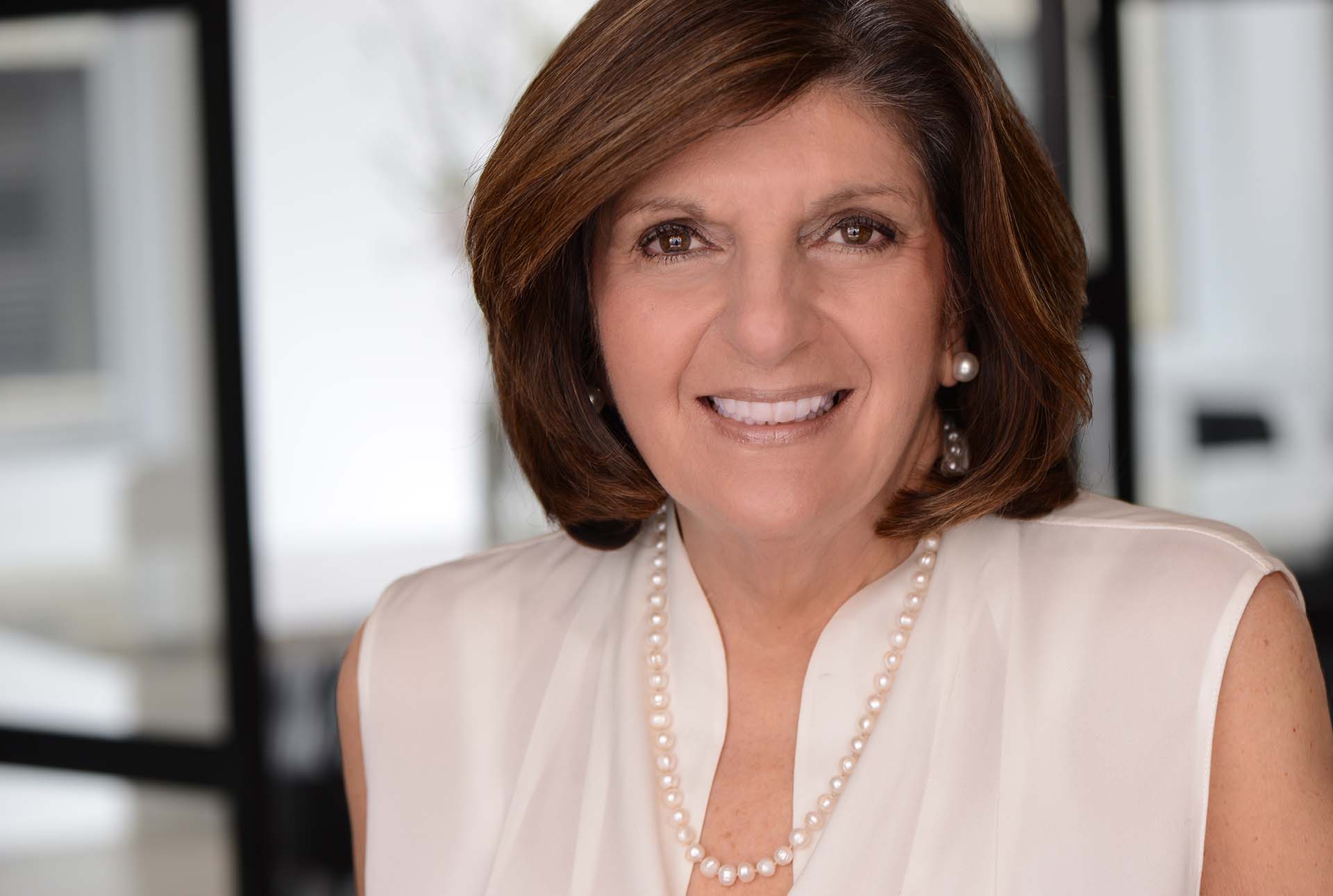 I love to see how folks creatively decorate for Halloween, Thanksgiving, and Christmas. Just driving from neighborhood to neighborhood is amazing. Visiting villages and towns as they light up for Christmas in the North and South Forks just emulates happiness from the breweries to the vineyards that offer events from costume parties to music bashes.
Of course, the fall finds us beginning preparations for our annual coat drive now in its 24th year! It enables us to collect close to 1,000 coats for those in need. The drive begins at the end of December and closes March 31.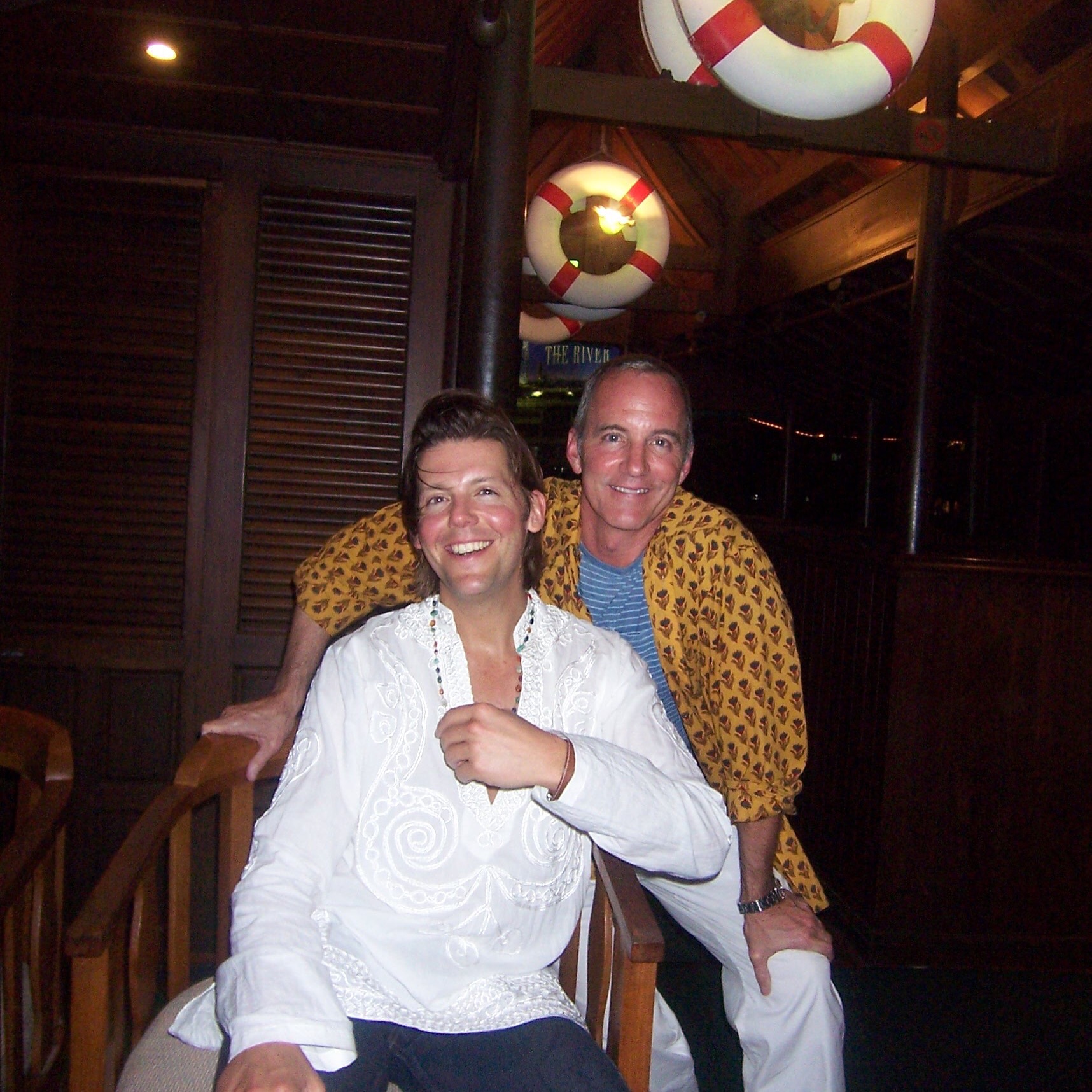 I find the autumn somewhat depressing as it means winter's coming and I hate the cold. Since we bought our ranch out in Sonoma County seven years ago, the fall is now the jumping off point for us to head West, where I hail from, and spend the cold months there, working remotely. And that has worked out wonderfully. We still do business and I am at our place in California.
For Thanksgiving John and I and our two small dogs — Ernie and Bette — will be at John's Mom's place in New Jersey, with his brothers and brother-in-law. Charming historic village near Princeton. We leave on our cross-country road trip for the second year, since Ernie will not fly. So planning these road trips is a lot of fun and this year we are taking  two plus weeks to do it. Learning more about America.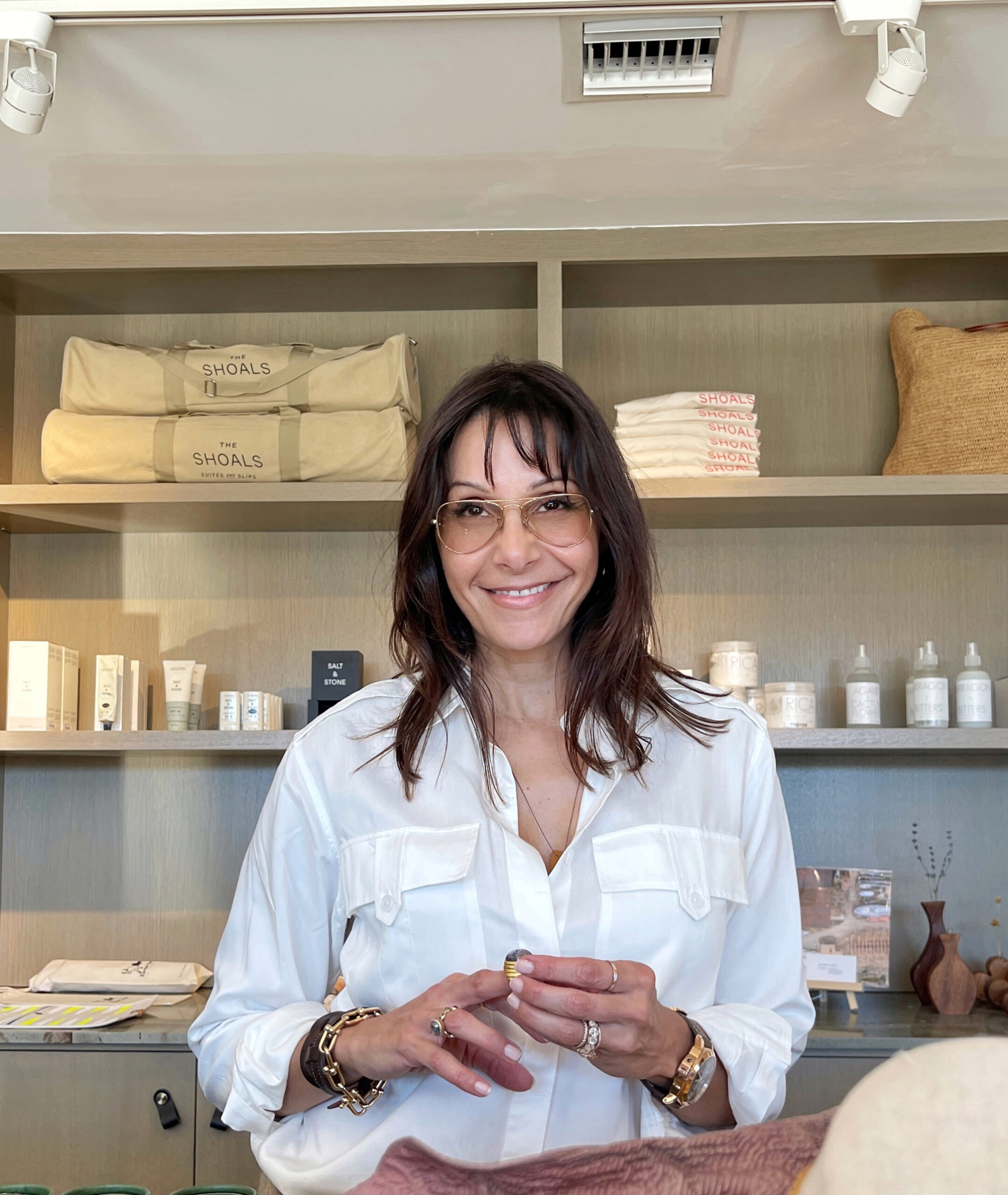 There are so many things that I love about the East End during autumn — I can't just choose one. Boating is so much fun in the fall! Visiting the local farm stands to get seasonal vegetables and dining out at our amazing restaurants and trying their new fall menus! The pies and cakes at Southold General are divine. And lastly, starting a fire at home!
I am thankful for Stony Brook Eastern Long Island Hospital and my family, friends and to every single one of my clients! For Christmas, my favorite thing to do is go foraging at all of our North Fork purveyors and frequenting the local shops for gifts — for example, at LUMBER+Salt, the shop at The Shoals, Mint, White Flower, North Fork Apothecary, touchGOODS, and so many others! And look out for a special shopping event I'm working on!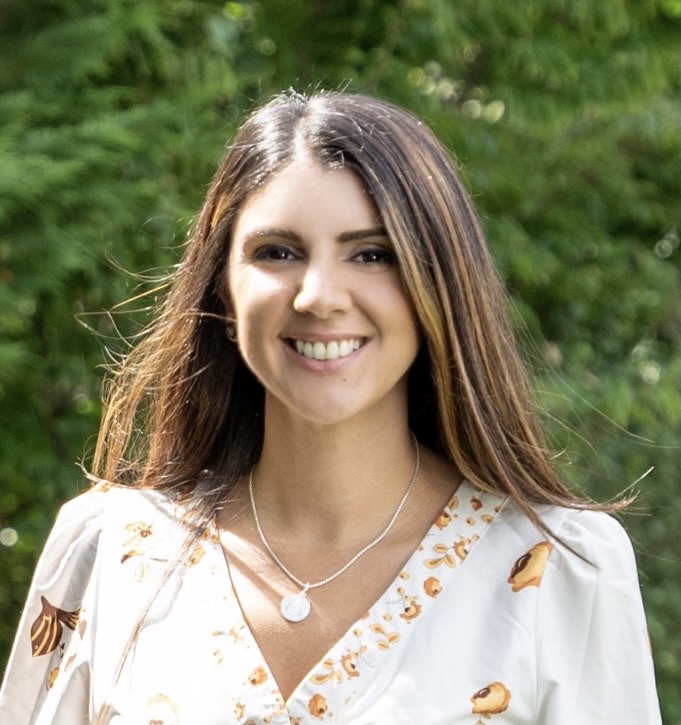 My favorite thing to do during the autumn in Long Island is visit the North Fork. It's filled with the vibrant beauty of fall foliage. The farmstands, vineyards, and farm-to-table restaurants offer a beautiful fall atmosphere. Most vineyards have live music on the weekends; my favorite ones to visit are Pindar Vineyard and Jason's Vineyard. I also enjoy the simple pleasure of strolling down Love Lane with an apple cider donut on a crisp fall day.
I am grateful to live in the Hamptons. It has become an all year-round place. Here are the reasons: the beach, whether it's a crisp Fall day or a Summer day, the beach is enjoyable to go for a walk year round, listen to the waves and breathe in the fresh air. While the restaurants were mainly open only during Spring and Summer, they are now open all year. The nature in the Hamptons is also something the city can't really offer.
One of my favorite things to do on the East End for the holidays is grabbing hot chocolate at Sant Ambroeus while watching the Parade of Lights followed by the Tree Lighting & Fireworks Display in Agawam Park in Southampton Village. It's become a nice tradition!  I also enjoy going to Duckwalk Vineyard and Wolffers Vineyard for the lighting of the vines and the mulled wine. It's very festive!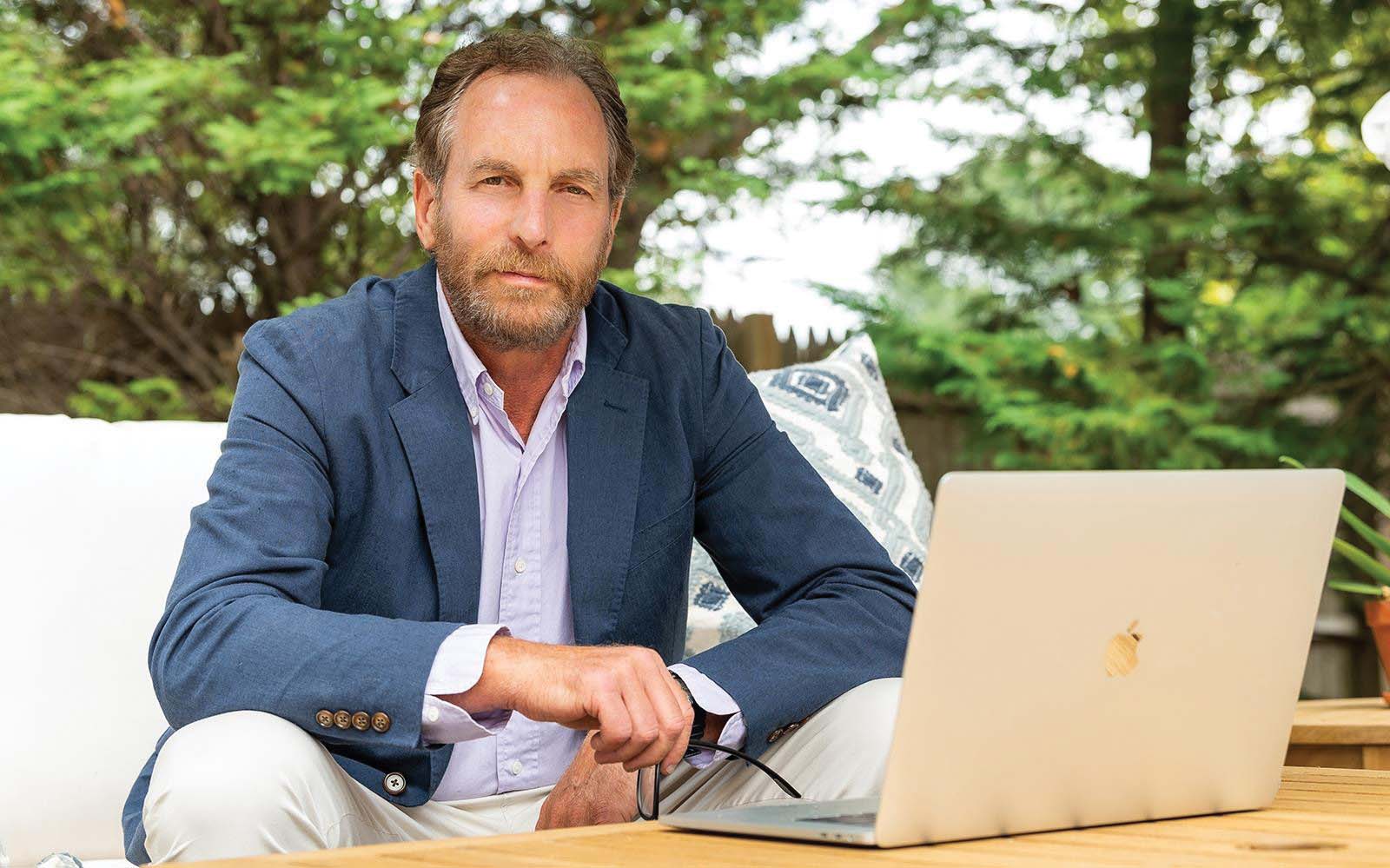 My favorite thing to do on the East End in autumn is everything and anything. I love the summer out here, but the off season presents an opportunity to do all the things I love, without the crowds. The weather is outstanding. Cool, crisp, warming up to the 60s. The light is even more outstanding. The air is invigorating. You can park, get from point A to B without traffic, no waiting at the restaurants. The beach is incredibly beautiful, and uncrowded. Shopping is a breeze. People are more relaxed. The off-season is hassle free. That's what I like most about. Plus, it's football season.
What is there not to be thankful for? We live in a beautiful place, surrounded by water. We are a stones throw from the greatest city in the world. We are able to move about freely and express ourselves. I'm grateful for all of it and that my family and friends get to enjoy with me.
I love the holiday season out here, as well. Travel this time of year can be difficult, so I prefer to stay put, and plan my getaways for later. I especially love Thanksgiving. This area was settled in the 17th century, so the tradition of Thanksgiving goes back a long way. I feel I'm involved in a ritual dating back several hundred years, so there's a real sense of history. Cooking a big turkey, keeping the fireplace going all day and night, football catches with my son, the changing of the leaves and the weather. Cool nights with the windows slightly open. It's glorious. That's the best word I can use to describe it.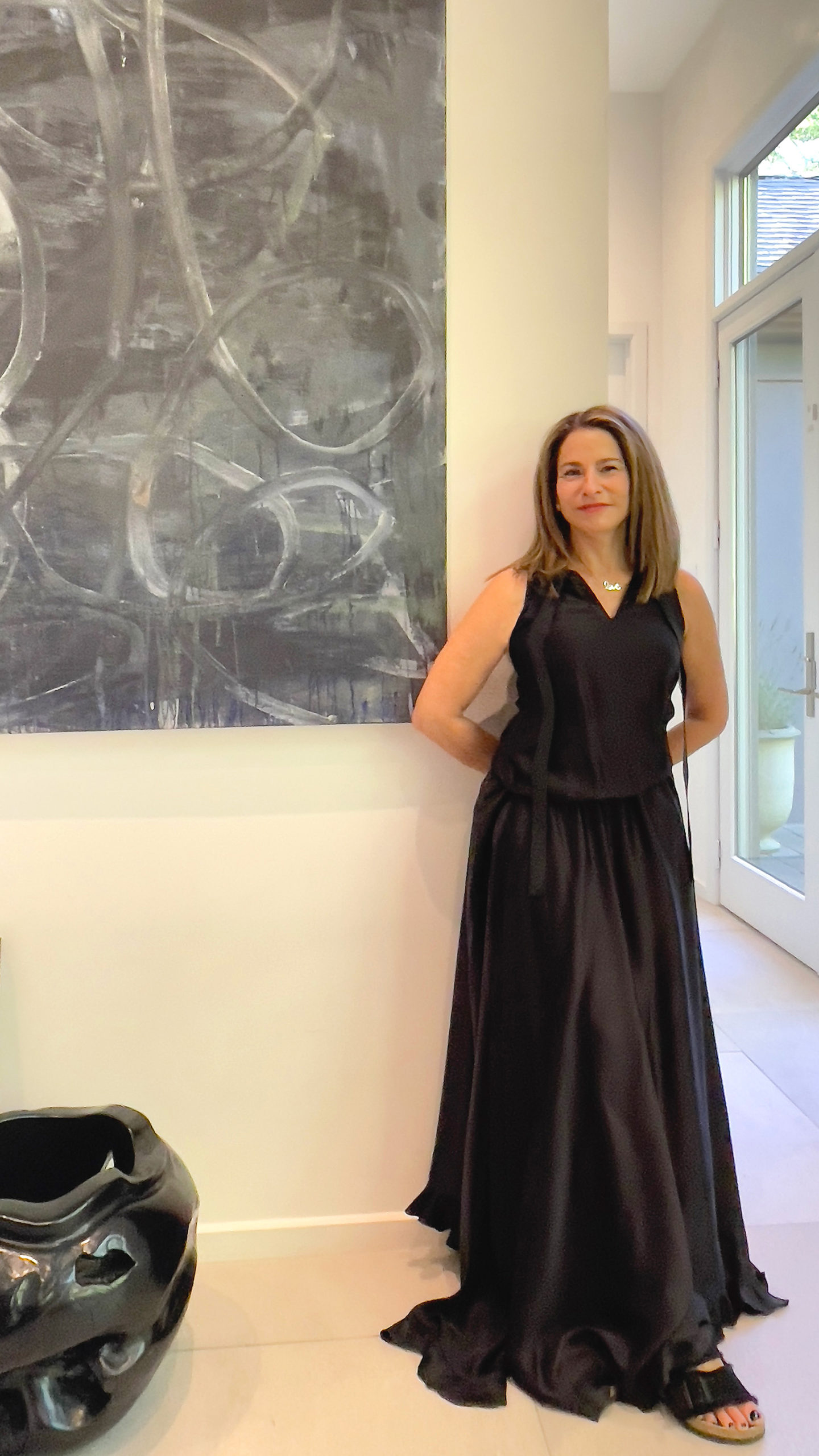 My absolute favorite thing to do is walk my dogs Calvin and Henri with my friends. We walk and talk for miles catching up from the hustle and bustle of the summer. Fall is our time to really enjoy the east end. Beach walks, walks to town, and I just discovered all of the amazing trail hikes in Montauk. The walking dunes in Amagansett is the most spectacular treat with miles of sand dunes leading to the bay. I will be spending Thanksgiving in Paris with my family. I couldn't be more thankful that we are all happy and healthy and are lucky enough to travel to my favorite city. Having the opportunity to create long lasting memories with my children is the most important gift.
Christmas is all about being with the family. My son will be arriving from college abroad for a few weeks and hopefully my daughter and soon to be son-in-law will visit from Nashville.  We have a tradition of going to The Palm for dinner Christmas Eve and Christmas morning is caviar and eggs. Even though we are Jewish we wake up and open presents. We don't believe in missing any opportunity to celebrate life. I look forward to going to the movies in Sag Harbor, taking walks on the beach, and meeting friends for cocktails.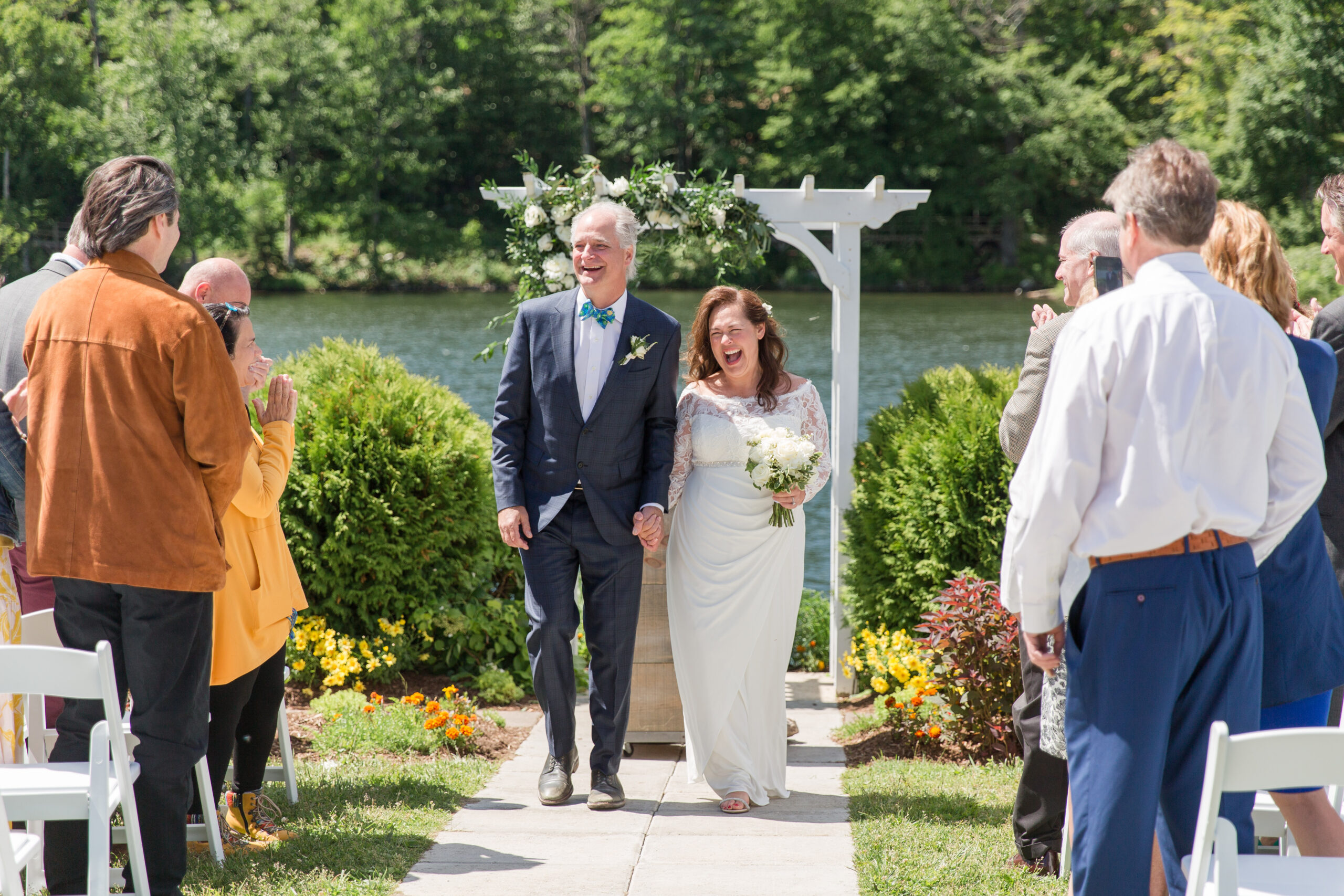 My favorite things to do in autumn … I'm a sucker for hayrides, apple picking, and harvest parties. I also love to walk the beach every chance I get, especially on nice fall and winter days. There's something about that special quietude during the off season. It's my favorite place to clear my head, reflect on my goals and strategize for the future.
For Thanksgiving, I'm thankful for so many things this year. Number one, I got married to the love of my life, which is major. I've also had an incredible first year out on my own in real estate and am super glad to have been able to help so many people get what they need to live better lives. There is nothing sweeter than being even a small part of someone else getting to achieve their dreams. It's extremely rewarding. I've been fortunate enough to have found professional success a few times already in my life but it turns out that this is my calling. Life is good.
For the holidays, I'm hoping to get out more this year than I have in the past couple. Holiday parties and gatherings are always fun, and have been sorely missed, but I'm also looking forward to spending more time being of use to others. The summer is always such a whirlwind, and then the fall is filled with all those social visits with equally busy friends that you couldn't fit in before Labor Day. The holidays are a good time to catch up and check in, especially with those who are alone, older, or in need of some additional TLC. I'm making it a priority to stop in and say hello to as many people as I can, even if it's for a super quick chat or to drop off a small treat. Small things can sometimes make the biggest moments.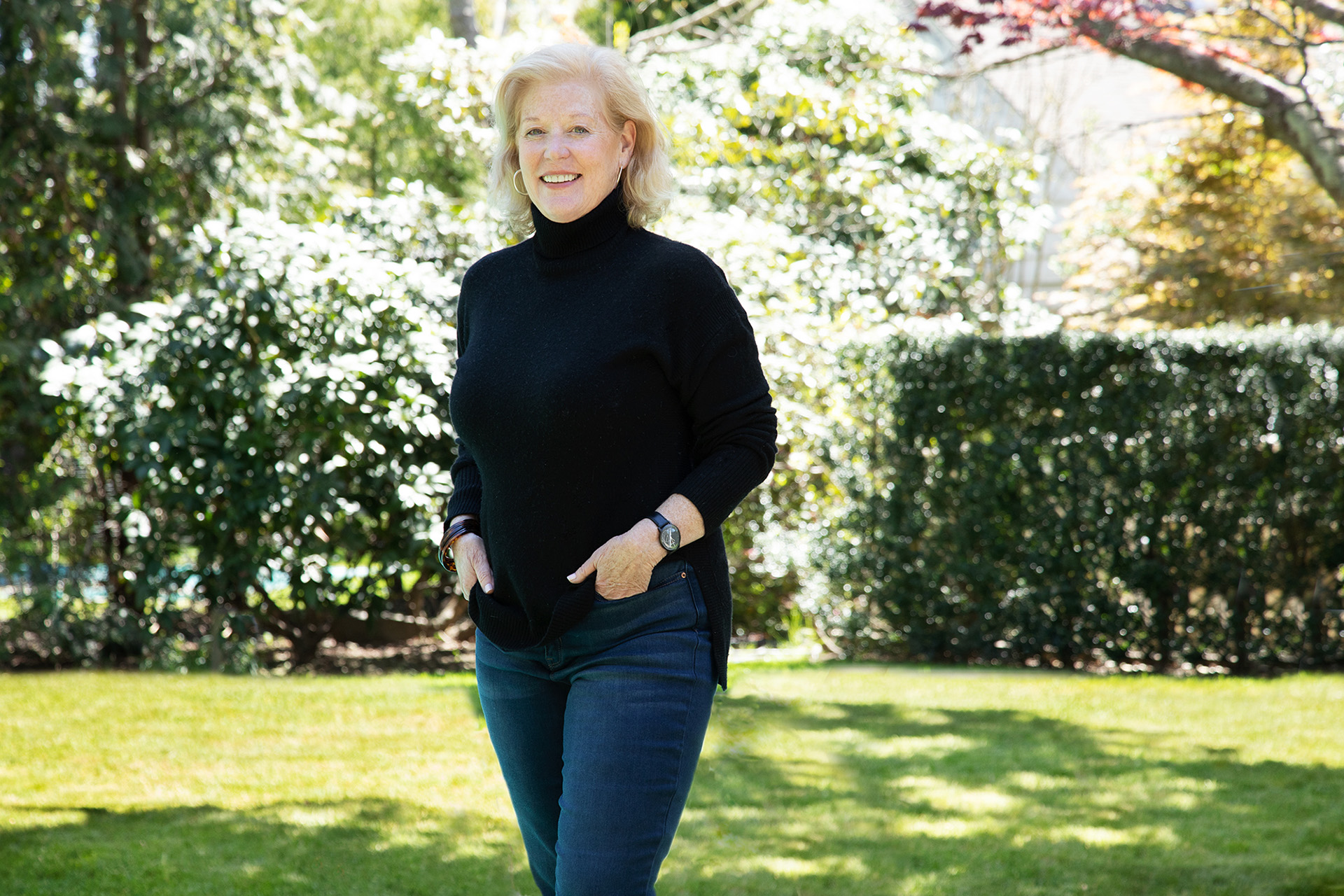 I absolutely love the fall in the Hamptons. I love the change of seasons especially summer to fall.  Once the temperature is a little cooler and the traffic lessens, I like to take long walks to get back in touch with the beauty that I tend to take for granted in the busy seasons. I feel truly energized in the fall. I still shop at the local farm stands for local produce and flowers.
I am always grateful that I moved to the Hamptons full time 20 plus years ago. I am grateful for my dear friends and family members and their constant love and support. I am especially grateful to work in such a vibrant, lively real estate market.
There are so many cool things to do in the Holiday Season on the East End. My favorite thing is the Southampton Village Tree Lighting and Parade of Lights with fireworks.  Nothing gets me into the holiday spirit better than that. The Annual Lighting of the Vines at Wolffer Vineyards in Sagaponack is really something to see. I also love the various Christmas concerts around the Hamptons. I love walking through the Villages and looking at the store windows all decorated for the holidays. Mostly I love the feeling that anything is possible at holiday time. It is such a hopeful, joyous time.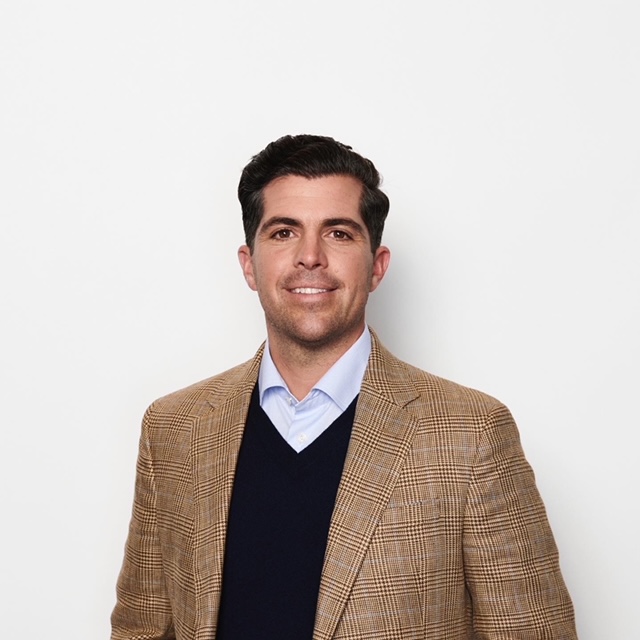 I love to get out there and do everything without the summer crowd to slow me down! The autumn is a fantastic time to explore areas and do things you might not have the patience to do in the summer amongst the crowds. Not to mention, in the summer we maximize our beach time. So when the autumn hits I take time to take long rides of discovery and take in all the beauty on our East End but I also dine out more and visit things like our local museums, stroll our main streets, etc. It's a great time to get out there and sort of reconnect with the local community.
Each and every day I am thankful to be able to call the East End home. Again, particularly this time of year as we reflect on the wonderful summer but also the fact that we don't have to go home because summer is over, this is our home! I will make my almost daily morning drives to the beach all year long, and that results in a daily dose of thankfulness for sure. This may sound like an obligatory comment but it's true. I am beyond thankful for my customers and clients, especially over the last two years, as many of them faced a challenging environment to purchase a home in, with a lot of ups and downs, but ultimately each and every one of them stuck with me and this has resulted in us forming beautiful relationships beyond the sale. And of course, my family! If you follow me on social media thats pretty obvious.
One of my favorite things is the way Southampton village is decorated for the holiday season, they do an amazing job. A visit to Santa at Fowlers! There are a lot of restaurants to love around here this time of year, like 1770 House at Thanksgiving! I also love getting the Christmas tree, the local tree farms are so fun and festive, I couldn't imagine doing it any other way.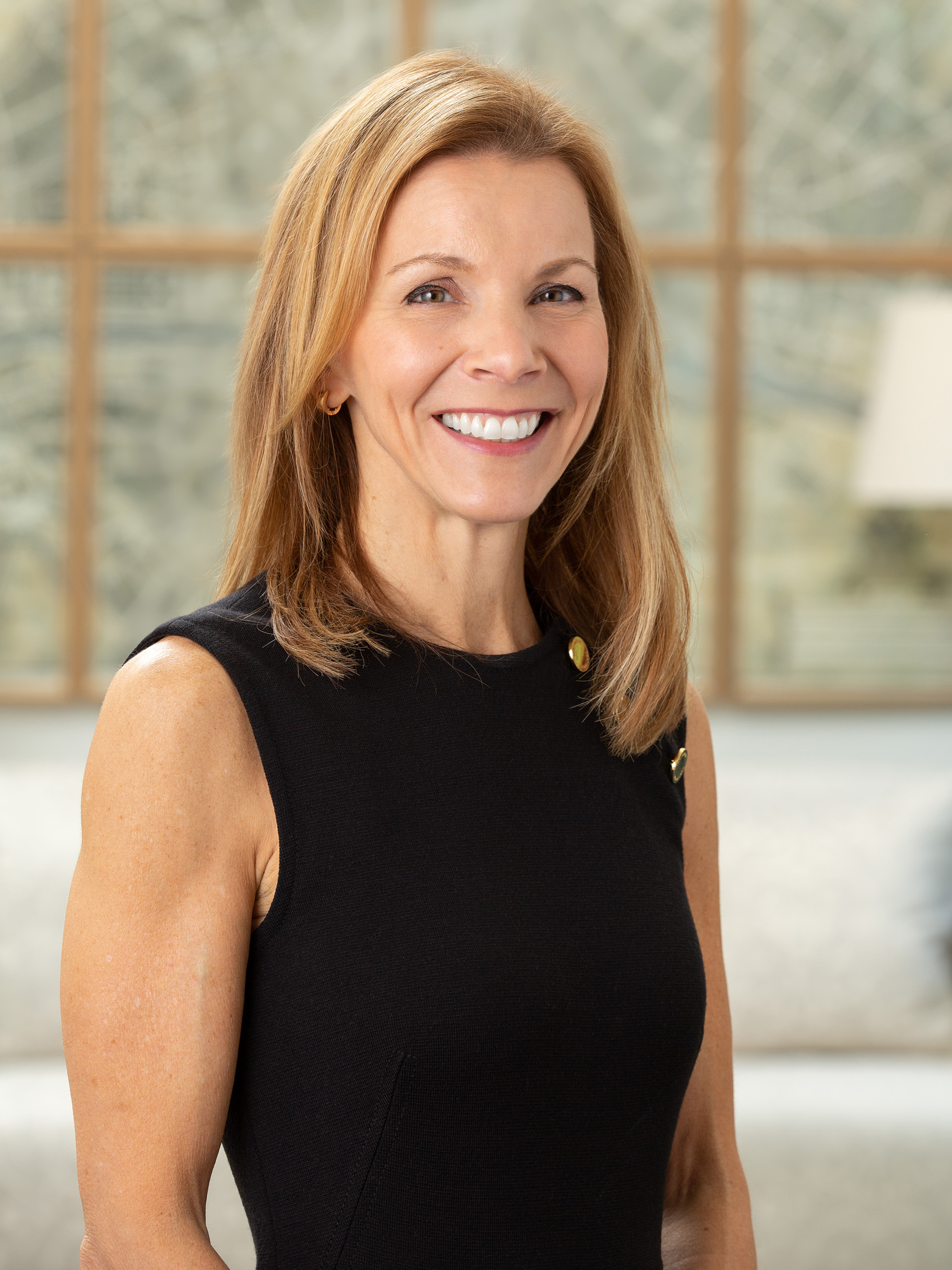 Fall out east is truly exceptional… from the changing colors, to the diminishing crowds, what's not to like?! As the cool, crisp air begins to linger and days get a little shorter, I try to enjoy as much time outdoors. One of my favorite fall destinations is the Milk Pail U-Pick Farm in Water Mill for apple picking. As a seasoned apple-picker who counts down the days until I can visit this gorgeous orchard, I look forward to the many varietals Milk Pail has to offer.  From a semi-tart Macoun, to a tart Jonamac apple, it's never a struggle to find an apple that tempts my taste buds, nor inspires me to bake my favorite apple recipe!
Another of my favorite fall destinations that requires very little energy is to take my fun-loving dog Carter to our favorite ocean beach, Beach Lane. With fewer beach restrictions for dogs in the off-season, Carter gets to run, and run, and run (as any good Viszla does!).  We enjoy the cooler breezes and spectacular views, while Carter gets a world-class workout!
Thanksgiving is a great time to reflect on gratitude and the goodness we've experienced in the past year. When I count my many blessings this year, I think of family first and how each member has enhanced my life more than one could imagine. From my husband and two grown daughters, to my loving parents and my eight siblings, their spouses and 20+ nieces and nephews, I'm abundantly blessed for the scale of my family and the strong bond we hold, whether near or far.
On a lighter note, I'm also especially grateful for this year for my beloved Buffalo Bills who are in the midst of a tremendous season. Born and raised in Buffalo, I've seen the highs and lows with this team. This year's team is bursting with passion and grit (and wins!), making me feel grateful for this team and the good vibes they're bringing to my hometown and beyond!
A sentimental holiday tradition for my family is the Light Up the Harbor in Sag Harbor.  This annual event has the streets of Sag Harbor feeling like a page out of a Charles Dickens storybook. Starting at dusk, carolers parade down Main Street, singing songs of the season, while neighbors light the way with candles and luminaries. The procession ends at Long Wharf for the annual Christmas tree and windmill lighting. To witness the singing crowds and the cheers as the festive lights are lit is pure holiday magic!
With the holidays, I also love putting the spotlight on great organizations working to help our local community. Heart of the Hamptons Holiday Star Program is an annual event I support, where donors can pick a "Star," either in person or virtually, and donate a gift to a local child. It couldn't be easier to give of yourself while bringing a smile to a little one. For more details, visit: Holiday Star Program.