Three decades ago, Sophie B. Hawkins burst onto the Billboard Top 10 with her mega-hit "Damn I Wish I Was Your Lover," from her platinum first album, "Tongues and Tails."
That album was followed by 1994's "Whaler," with another smash hit, "As I Lay Me Down."
Over the years, Sophie B. continued to tour, write, release albums, and tell her stories; her live shows demonstrating her raw vocal and songwriting talent and also her powerhouse musical abilities.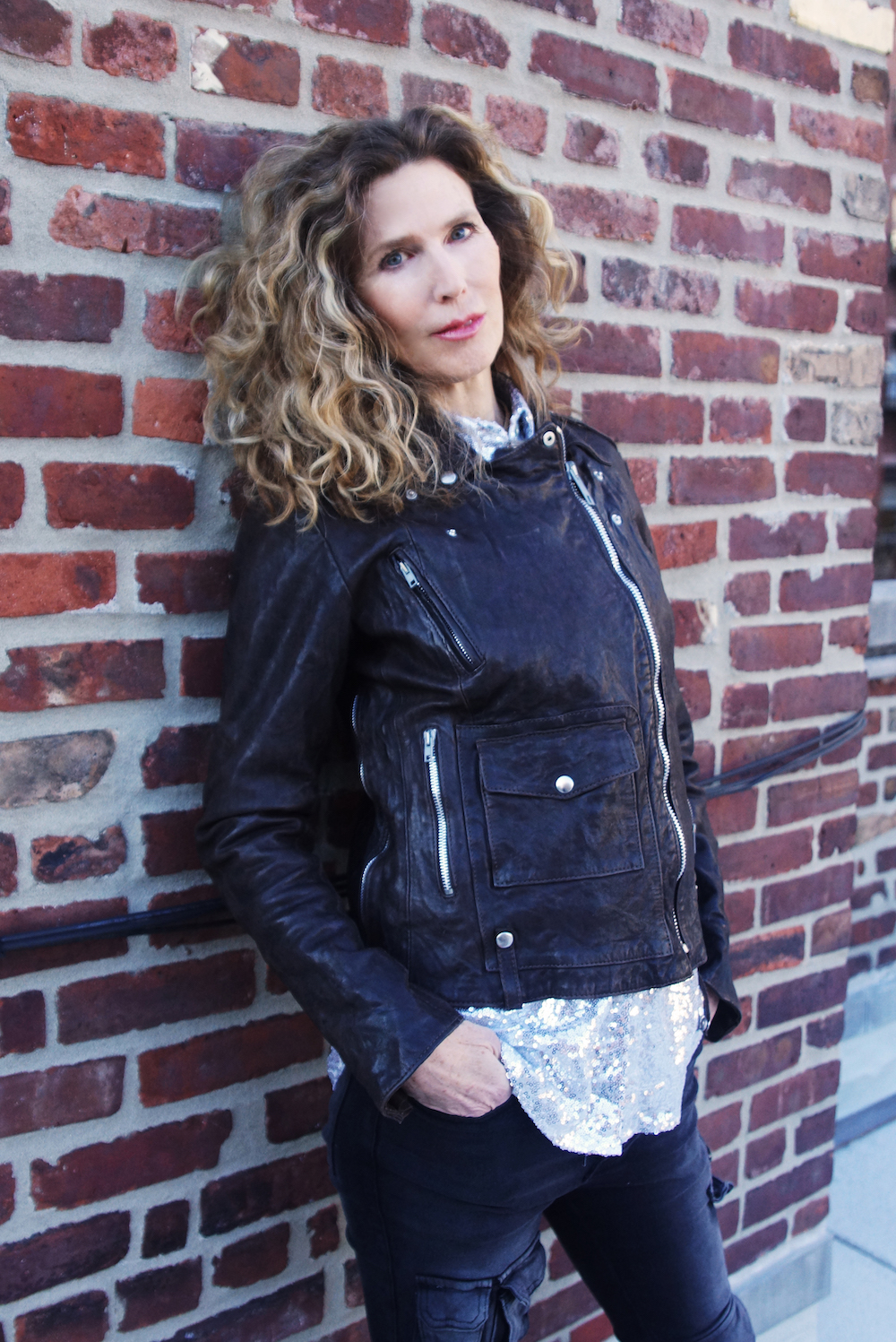 But now, there's a new unfolding of her authentic being — the kind of wisdom that comes from practicing self-awareness and simply staying alive long enough. 
The "Free Myself" album — her first in a decade — includes songs like the pop tune "Love Yourself," the rocking "Better Off Without You," the ethereal "You Are My Balloon," and the sexy "Fairy Tales." And the message is a gentle one, filled with songs about independence and radical self-love.
Sophie B. took some time to talk with us about her tour, and her music, and her life.
It's been just over 30 years since "Tongues and Tails" was released. And it's very different than this album. This album, "Love Yourself," and the "Free Myself" tour — is that an album you could have possibly put out 30 years ago?
No. I think you have to evolve to get to these places that are so authentic, where you really see love as a work in progress to free your very soul and your existence on Earth. I wrote "I return as changed and bound to you," in "Damn I Wish I Was Your Lover." Now I want to "free myself with you," which is a whole different toolkit. It's a whole different way of working in love. It's a whole different way of being with yourself.
You talk a lot about radical self-love. What does that mean to you? How does that look and feel?
Well, it means that when you are uncomfortable with something that's going on, instead of finding a way to make it your fault, or to make yourself comfortable with a knee-jerk reaction habit that takes the feelings away, you sink into it and you say, "Where do I feel this? And what part of me is feeling so unloved right now and so in need of my attention?" That's one way, I think.
Like, I was reading to my daugher the other night. Then I had this feeling like, "I've got to practice, I've got to practice for the shows," and it completely took me out of the moment.
And then I stopped and I said, "Wait a minute. You love this time with Esther more than anything else right now. And you've practiced your whole life, Sophie." So instead of believing this feeling that I wasn't good enough, that was a moment of me saying, "Let me find the little Sophie inside that had never played an instrument, that wanted to get good at an instrument, that wanted to combat all those negative voices and forces around her and become a drummer." And I had to tell that Sophie, "You are a drummer, you are a piano player, you're a guitar player, you're a well-known songwriter, you're beloved, and you don't have to practice, so enjoy yourself right now."
How involved were you with the arrangements on this album?
I do the demos literally in my bedroom and then I put them away. So as far as I want to go with the demos is as far as I go.
Like for "Fairy Tales," that was a very good demo. It was actually hard not to put the demo on because it's very different, but it has a lot of loops and stuff and very sexy vocals and whatever.
But then me and Ken Rich decided, to be in keeping with the album, we had to go to the more "cabaret" aspect of "Fairy Tales." And the musicians are so great, and they played live. And it was a little weird because nowadays, you have to be so perfect and you are relying on auto-correct. They spend so much time on these albums making them sound sort of plastic. And it ultimately feels good and it sounds good, but it does still sound like plastic.
So this album, people can be rest assured it's not at all plastic. Andrew Sherman did the arrangements. It's wood and it's water and it's all the other elements, whatever they are, fire earth, everything. Because we did it so live.
Tell me about the tour.
I know that I love my band, Seth Glier and Katie Marie Richards. And Katie Marie plays drums and piano and guitar and sings, and Seth plays piano and guitar and I play drums, piano, guitar, and sing. We switch around a lot. It's such a beautiful creative vibe. It's so effervescent and so powerful.
I just came back from rehearsal, Bridget, and we were starting to strip down and do new arrangements of things. We never grow tired of finding new ways to do the songs and it's so fun. We're doing six or seven songs from the album, maybe more. There's something wonderful about when you get to this place and you've got all this new material and then you can go back and cherry-pick from the albums. And I really listened to the fans, what they were requesting, so I put those songs in. It was also really good to retire some songs that were very loaded, loaded songs that represented another era. I want to move truly, truly into the "Free Myself" era.
Do you mind me asking what songs you've
 

decided to retire?

In order to do "Consume Me in Your Fire" from the new album, I had to retire "Lose Your Way." People love that song and I love it too, but it represents a time of struggle. And this isn't a time of struggle. This is a different set of tools that I'm developing. I'm developing the strength to have a wide open runway and to go for it, to not pull myself back, to not hold myself back, to not judge myself while I'm doing it, to enjoy the fact it has taken so long to get to this place where I actually feel supported and so free to do what I love. To protect it. 
You are protective of your boundaries, your family, and also the
 

LGBTQ+ community.

There's something about the universe right now and humanity, that feels like at any minute we could lose it all, and you want to be with your people right now, whether it's your kids or your animals or just your people. 

I've always supported the trans community. Since 1992, I was on pop radio talking about "Gender Outlaw" by Kate Bornstein, who was a trans writer and playwright and activist. So this is something that I've always, always stuck up for.

We don't have to be afraid of anything to do with gender, creativity, defining your own gender. And I think what it is is fear.

But we've come such a long way from even '92 when you could, you had to say, "I'm either gay or I'm straight," and you couldn't say omni or bi or anything. Now we're here and we're talking about this beautiful, beautiful blossoming of people being able to be trans. And I think we have to support the trans community as much as possible because we can't let anybody be scapegoated.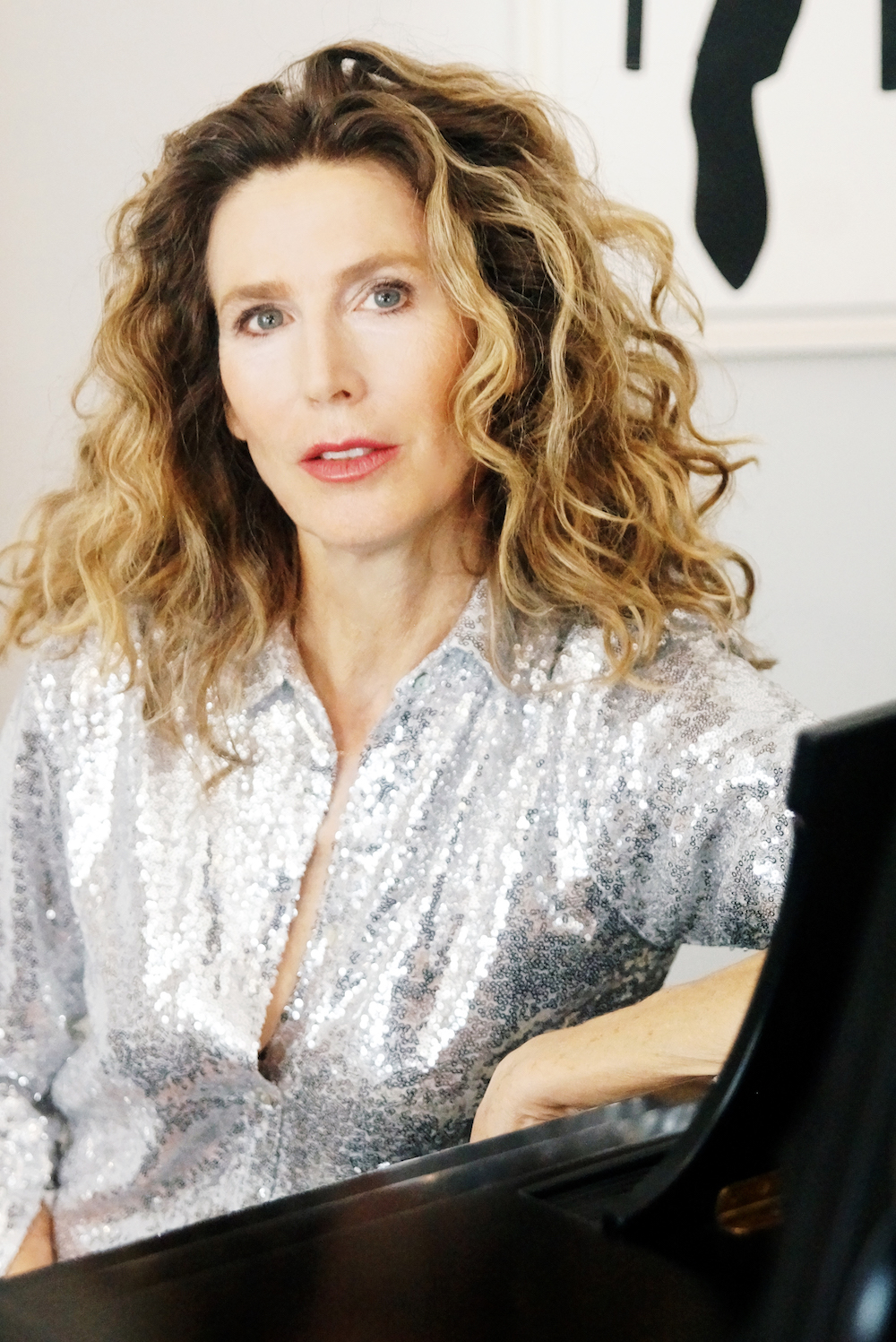 I noticed that with the "Love Yourself" video, it very much mirrors the "Damn I Wish I Was Your Lover" video. You're walking down the street in both of them. Did you do that on purpose?
No. But I do love the walking part the best. Yes, you're right, it does, it mirrors it. That's the part I love, it has the same DNA.
I know that you were making music, really making music, at 16. What advice could you give to that Sophie, who just wanted to be the best percussionist in the world, who had a vision. What would you say to her?
I would say, "You really have incredible intuitive talent, and you're going to get everywhere that you want to get, and you're going to do everything that you want to do, and I can prove it to you because I'm your older self and I know this. The one thing you have to do is love yourself. And you have to have say "no" to people. And I'm going to help you with your boundaries with people, because you have real gifts and people are going to try and take them, and they're already doing that to you now. So we have to protect you, and you have to have more time off, and you have to eat better food, and you have to stop working so hard and enjoy life a little more, because you're going to get everything you ever wanted. The only thing is to hold onto it, you have to be healthy, in your mind and in your heart, and in your spirit."
So I would work on the health part, on the mental health, and the self-love part. And I would say to any child now, "You want so badly to get somewhere, but the truth is, if you have a sense of where you're going, you will get there. Trust me, you will get there. You only have to see it and know it, and you will get there. The thing is, will you get there in one piece? And once you get there, will you be able to hold on to what you've earned?" I mean, in every way. And that's where artists have the biggest struggle is they get there, but then sometimes you're a wreck and people take everything and it's so shocking. But what you read these memoirs of these artists, it's like, "Oh my goodness."
So just trust yourself, you're going to get there. Now take a break and love yourself.
To learn more about Sophie B. Hawkins and upcoming tour dates, visit sophiebhawkins.com.