Techspressionism is defined by Urban Dictionary as an artistic approach in which technology is utilized as a means to express emotional experience — a 21st century artistic and social movement. Presenting innovative works in a broad range of styles, Southampton Arts Center's new exhibition, "TECHSPRESSIONISM — Digital & Beyond," will reflect the expressive potential of electronic media. Curated by Colin Goldberg, the exhibition includes the works of more than 90 artists working with technology from more than 20 countries around the world. "TECHSPRESSIONISM — Digital & Beyond" is presented by Douglas Elliman Real Estate, along with media partner James Lane Post. The show opens on Thursday, April 21. 
"Even if you don't yet understand how they work, you've most certainly heard the term NFT," shared SAC executive director Tom Dunn. "We know what cryptocurrency is, have heard of the metaverse, and now, the blockchain. It's all based on technology, which really, is not new to the art world. 'TECHSPRESSIONISM' will give us greater insight into how these artists use technology as a means of creative expression, whether it be works created with 3D printers, animation, or other digital mediums."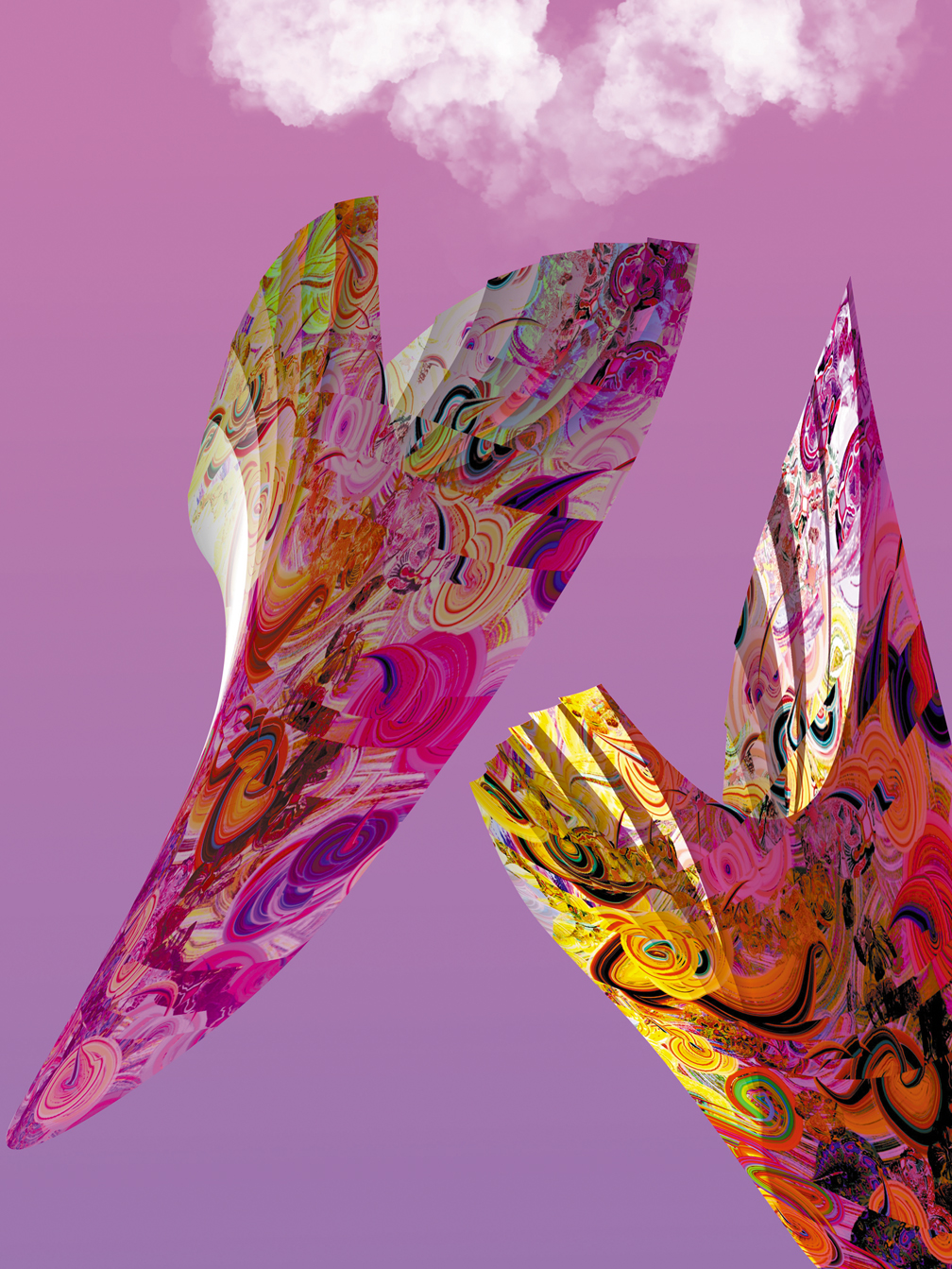 Coined by Goldberg in 2011, the term techspressionism is a contrast to traditional terms like "digital art" and "new medium art," which only address the medium and not the message. For artists working with technology, this new term offers creatives an opportunity to frame their work within a wider art-historical context, building off of the expressionist traditions of the past.
"I believe that the computer, and technology in general, are not separate from humankind, but are a natural extension of us," Goldberg explained. "Technology is a continuum which is as old as humanity, not a novelty or fad, and the computer is just one of a long string of tools which have enabled human expression, including the typewriter, the camera, the printing press, the pen, the pencil, and paint. Critic Helen Harrison's suggestion to redefine techspressionism as an 'approach' rather than a 'style' has been critical in its development as a movement. This transformed techspressionism from a technological aesthetic into a philosophical methodology that artists around the world have been able to identify with."
Techspressionism's senior advisor Helen Harrison, who also serves as the director of the Pollock-Krasner House and Study Center, shared, "The search for effective means of visualizing subjective, intangible content goes back to the early 20th century expressionists. Jackson Pollock and his generation took it to new levels of abstraction. The techspressionists in this exhibition are carrying it forward, using innovative tools and techniques to communicate their personal visions."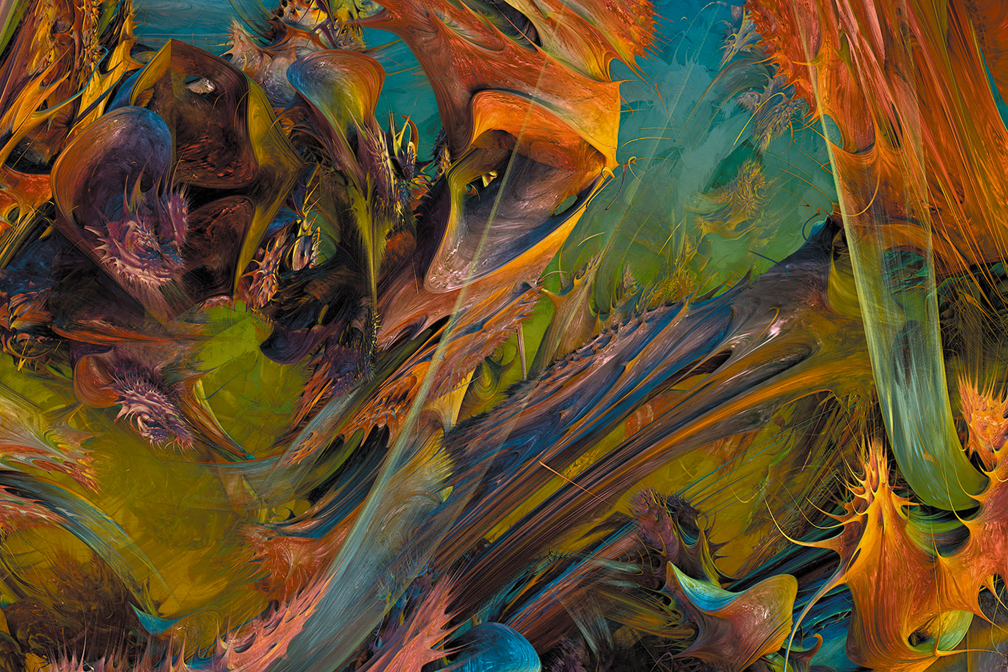 The exhibition includes the works of more than 90 artists working with technology from more than 20 countries around the world including Afghanistan, Australia, Belgium, Brazil, Canada, Canary Islands, Czech Republic, France, Germany, Hong Kong, India, Iran, Italy, Netherlands, Peru, Puerto Rico, Russia, Taiwan, Turkey, Uganda, Ukraine and the United States. 
Artists include Victor Acevedo, Malavika Mandal Andrew, Suzanne Anker, Guillermo Arismendi, Sue Beyer, Mary Boochever, Michaël Borras AKA Systaime, Peter Borges, Bernard Bousquet, Davonte Bradley, Janis Brandenburg Lee, Tor Burwell, Adlefino Corino, Lee Day, Diana de Avila, Dubwoman aka Giovanna Sun, Cynthia DiDonato, Roz Dimon, Negin Ehtesabian, Tomaz Favilla, Brandon Gellis, Darcy Gerbarg, Frank Gillette, Colin Goldberg, Holly Gordon, Carter Hodgkin, Clive Holden, Susan Huang, Carol Hunt, Ikatch, Hayede Jamshidi, Renata Janiszewska, Dana Jones, Sherry Karver, Lucie Králíková, Tikoi Kuitenbrouwer, Karen LaFleur, Le Chat Noir, Seungjin Lee, Francene Levinson, Patrick Lichty, Verneda Lights, Gregory Little, LoVid, Chalda Maloff, Diane Marsella, Randi Matsushevitz, Meltdownlove, Sean Mick, Paul D. Miller aka DJ Spooky, Steve Miller, Tommy Mintz, Moonth, Sahar Moussavi, Lee Musgrave, Joseph Nechvatal, N3t4, Roy Nicholson, Philippe Ormières, Michael Paulukonis, Mark Pechlivanos, Ply300, Frederic Pons, Dalton Portella, Michael Pierre Price, Prïnce Magnølia x St Rivera, Elio Ramos-Colón, Michael Rees, Felix Rothschild, Cynthia Beth Rubin, Alessio Sanna, SCARLETMOTIFF, Reese Schroeder, Lee Schnaiberg, Christine Sciulli, ScoJo, Skywaterr, Nina Sobell, Sarah Song and Andy Wauman, Nesrin Söylemez, Anne Spalter, Deann Stein Hasinoff, Mary Ann Strandell, Jan Swinburne, Stephanie Sydney, Andy Thomas, Tintin23X, Oz Van Rosen, Dan Welden, Nina Yankowitz, and John Zieman.
Complementing and surrounding the exhibition will be virtual and in-person talks, tours, films, workshops, and more. 
Learn more at southamptonartscenter.org/techspressionism.