Home building and real estate has changed since the early days of the Covid-19 pandemic. The nuances of living and working at home while a home is being renovated or remodeled has created bonds in some cases on the East End. For some builders it changed the dynamic of how they work. We talked with Chris Hall of CP Complete to discuss how the process changed for him and his team while admiring his latest build, a pavilion that doubles as a luxury pool house.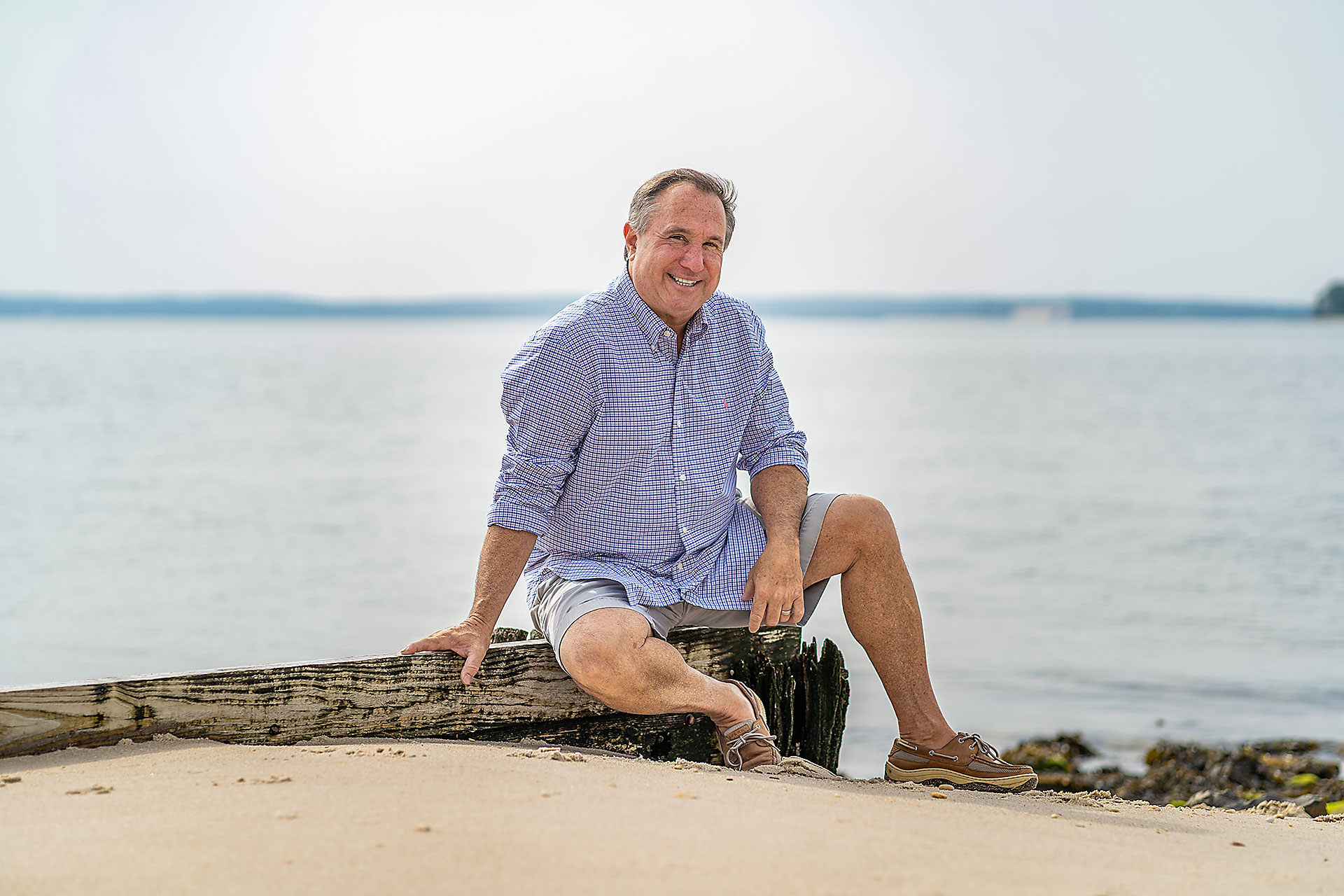 Please describe the labor of love project that CP Complete has recently completed.
One year ago, we were presented with plans to build a "normal" Hamptons project. In most ways this was typical: pavilion (pool house) with all amenities; 85' and 75" TVs, full bathroom, with accordion folding windows on two sides, tricked out audio/video/wifi throughout the sprawling three acres, an amazing pool with waterfall spa, imported marble tile (both inside and out), specimen trees, colorful plantings, an outdoor cooking area (complete with hybrid wood burning pizza oven), and construction of a basketball court (that is now used on a daily basis). What was not typical about this task was the experiences we encountered during this construction.
In what ways was this project atypical?
This creation actually required that our team become more familiar with one particular client and his family than ever before. The client is fairly high profile in his field, successful, very private individual. As a hardworking, goal oriented and driven person, he expects no less of others than he expects of himself. I respect that more than I could possibly express. However, I must admit that I wasn't looking forward to the daily accountability that comes with him living, working, and raising a family at my place of work. I grew to consider it a privilege to know and learn from this man who, in this new world, was lucky enough to run a business where every day was a very casual Friday dress code. Once again, it was his home, but my place of work. This was never discussed, because it was best to keep some thoughts to myself for obvious reasons; not the least of which is that it's ridiculous to express that it is my workplace more than it is his home.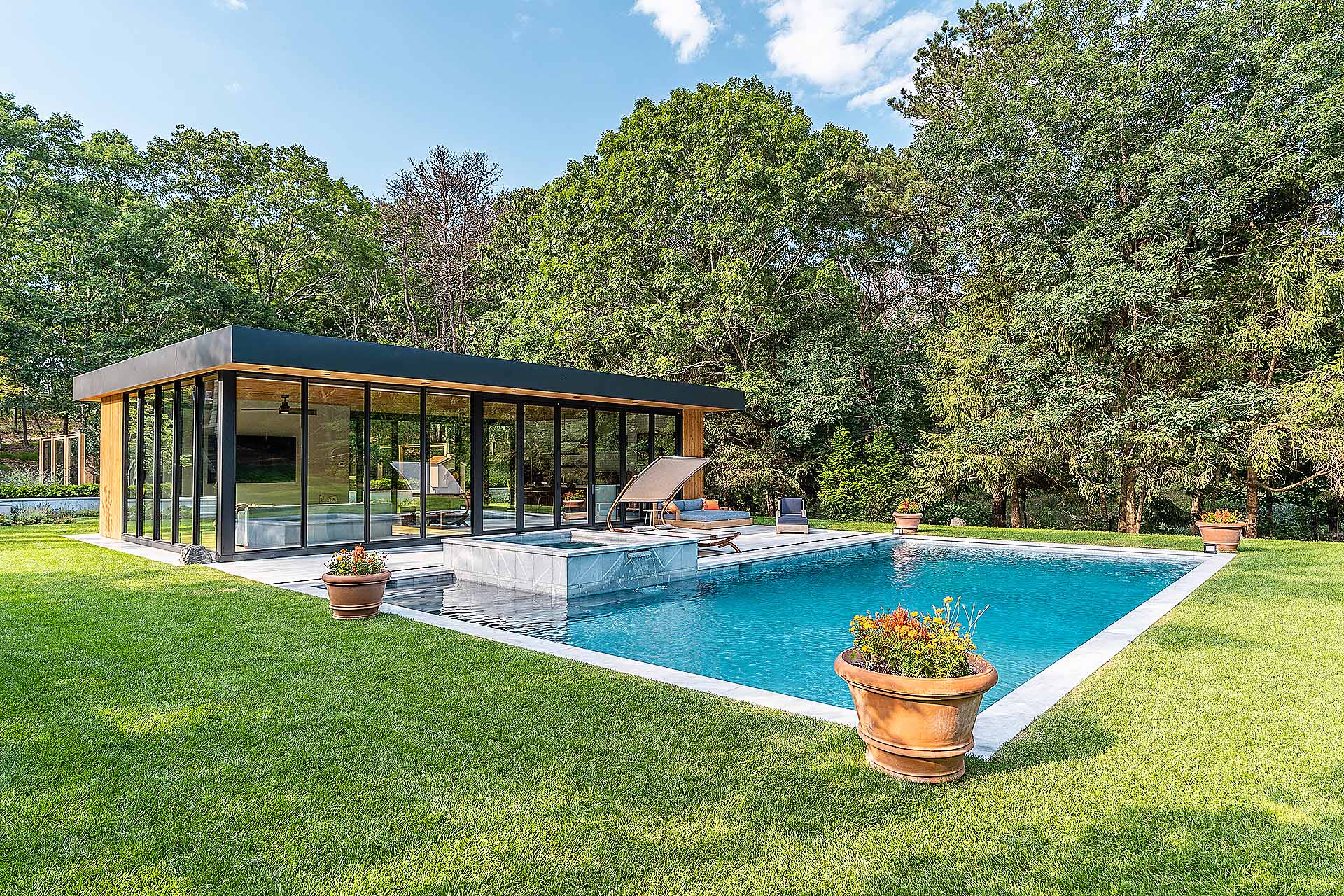 What was the interaction with the client and his family on a daily basis?
We often referred to the construction and renovation process as a carefully orchestrated ballet; excavators, carpenters, plumbers, electricians, mason, landscapers, pool builders, and architects all making sure that the school bus would have access to the upper driveway and the family could come and go while living a normal life. The intimate working relationship literally included the birth of a child, several medical challenges, bouts with Covid, wellness (thank God), freezing cold, blazing heat, meeting deadlines, watching budgets, and laughing (mostly at the end of the project). A caring and closeness develops with a family living in the midst of a major construction site. The ability and willingness to pause and pivot to accommodate each other became quite natural.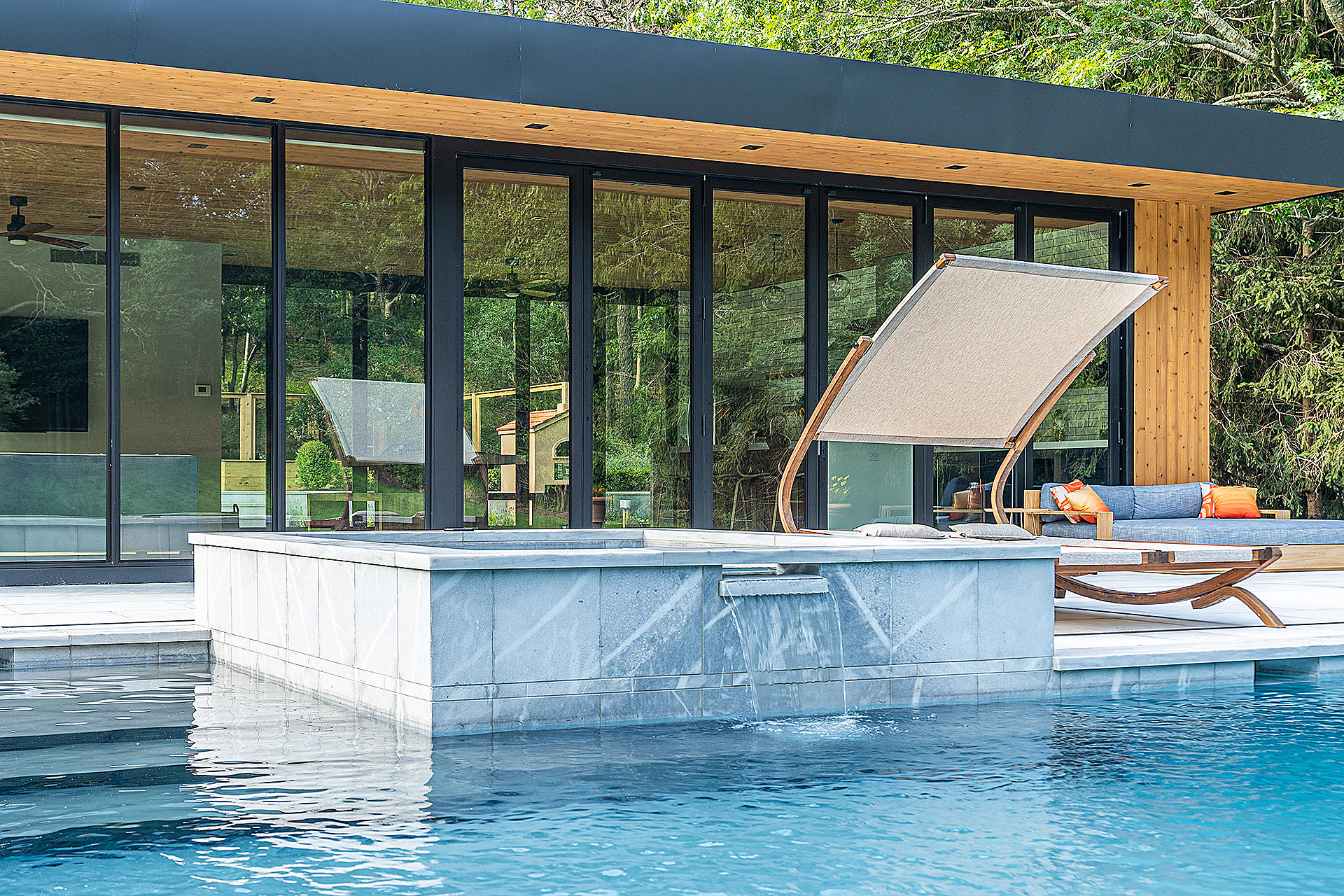 What was most fascinating to me was the unprecedented level of the collaborative and the creative nature created by proximity. A Zoom call with a client cannot replace the personal nature and the nuance of a look or a gesture. This process took patience; patience from all of us. The sense of accomplishment and pride by the homeowner was palpable. He and his family were truly proud of their contribution. This pride didn't simply come from writing a check and getting the job done, it came from the shared effort toward a common goal. Our construction team knows the pride that comes from a job well done, we've experienced that for decades and it feels good. It was a thrill to see the smile on our client's face that reflected this emotion, because he was a part of the construction conversation and part of that fulfilling sense of accomplishment.
Part of the familiarity was our ability to listen and learn. As a family, these clients are excellent stewards of the planet. This project was a daily education on how every aspect of our lives, both personally and professionally, are impactful. From the simplicity of talks about solar panel placement (they are planning for 82 on the three structures, the maximum allowable), electric car charger installation and approaching heating and cooling and household appliances from a net zero/non-fossil fuel approach, where decarbonizing, solarizing, and electrifying were priorities, we were fortunate to be given a private education. On a micro level, learning about the bees that make this Hamptons oasis their home was also a fascinating and a unique masterclass that included learning about the honeybee management calendar.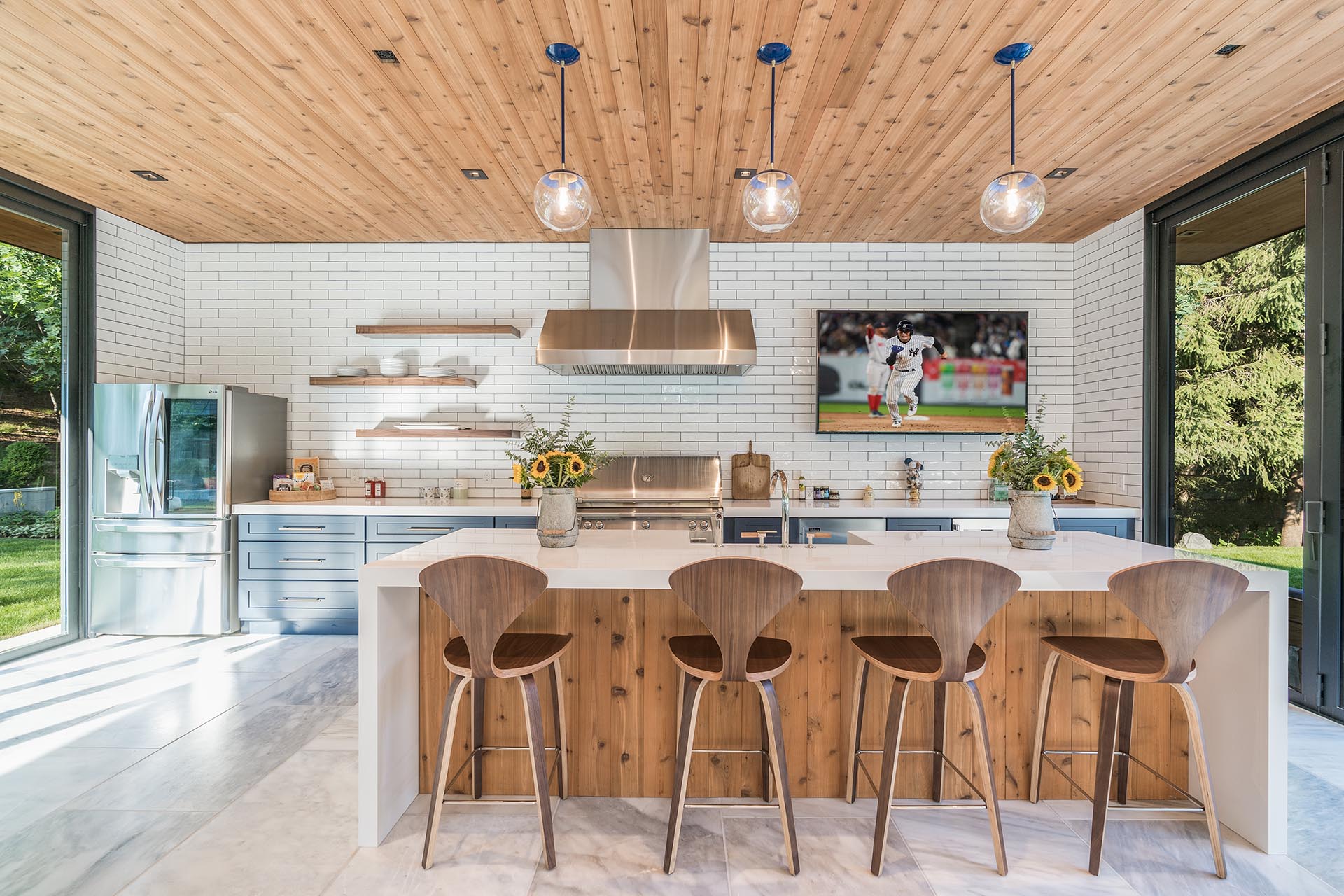 You've often referred to your team during conversations about your work, please elaborate.
There were architects, landscape designers, landscape lighting designer, and decorators, plumbers, electricians, pool builders, masons and landscapers. Many of these individuals have been friends and colleagues for quite some time. The credit goes to them for working through Covid, supply chain issues, rising prices, and labor shortages. They never complained and showed up each day to do the highest quality work. They were also open minded, accepting of questions and comments from our client, and flexible enough to adapt. The confidence in their own ability manifested itself through being less rigid and less "proud." These are signs of a true professional. I am honored to work beside the team we have assembled.
While discussing this project, you seem to have a more romantic view than a technical view of the building process.
It was truly touching when, on the final day of construction, our client's daughter began clapping and the whole family joined in. That was an incredibly emotional moment, and it was one of the wonderful byproducts of the new world where working at home and living through construction has become commonplace and occasionally provides exceptional experiences.  All of the planning and implementation of every aspect of the project was well worth it.
The more things change, the more they stay the same. Some of what people enjoy most does not involve new innovations in technology; watching a baseball game, taking a walk on the beach, kayaking on our local waters, seeing live music in the vineyards or bringing your children to one of the many summer carnivals. The experience of those pastimes is still pretty much the same as it always has been. Creating this project for this lovely family that talks the talk and walks the walk, was also a throwback in many ways. At its core, it is back to basics for good people that simply want to revel in their private time together, enjoy each other's company, and appreciate the fruits of their labor.
To learn more about CP Complete, visit cpcomplete.com.