Art Market Hamptons will return to the Hamptons from August 11 to August 14. This year, the event will be held on the sprawling grounds of Nova's Ark Project and Sculpture Park. 
Art Market Hamptons' 12th edition will feature 90 top galleries presenting the best in modern and contemporary art and design in a museum-quality pavilion set on the 94 acre preserve. The park is home to the towering, abstract sculptures crafted by its founder and namesake, artists Nova Mihai Popa. Alongside local exhibitors, the event will feature an impressive presence from national and international modern and contemporary dealers and visitors will be treated to a wide assortment of innovative installations.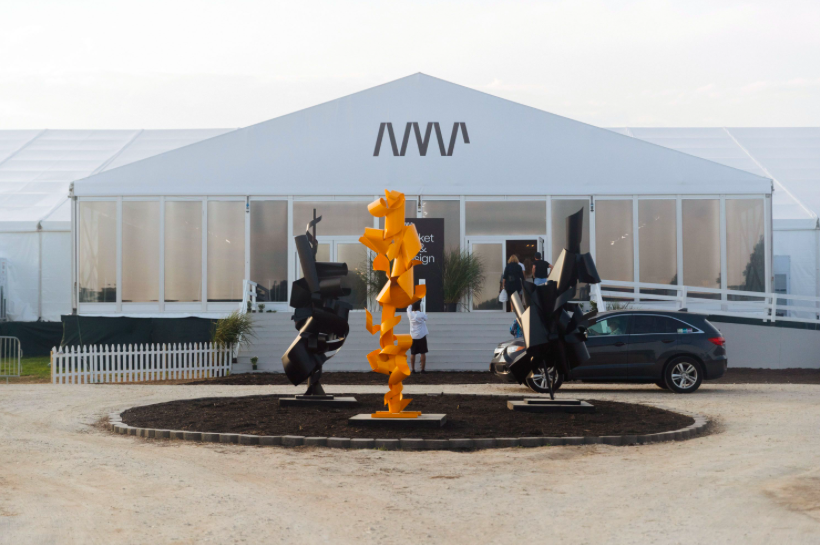 Highlights from this year's exhibitors include Adamar Fine Arts, Benrimon Editions, Chase Contemporary, M. Fine Arts Galerie, MM Fine Art, Rebecca Hossack Art Gallery, SEIZAN Gallery, Sugarlift, West Chelsea Contemporary, Monika Olko Gallery, Kasper Contemporary, Juko Gallery, Arte Collective, The White Room Contemporary, and Michele Mariaud Gallery, and more. Art Market Hamptons will partner with numerous institutions from around New York including Africa NXT, American Folk Art Museum, ArtTable, Association of Women Art Dealers, Brooklyn Museum, Bronx Museum, Children's Museum of the East End, Japan Society, Neue Galerie, POWarts, The Jewish Museum, and many more. 
The opening preview will be held on Thursday, August 11 from 6 to 9 PM. The fair will be open to the public Friday, August 12 and Saturday, August 13 from 11 AM to 7 PM and Sunday, August 14 from 11 AM to 5 PM.
For tickets and more information, visit here.