After a pandemic-induced hiatus of two years, Bridgehampton Chamber Music's BCM Spring series returns in 2022 with three early-evening Saturday concerts in March, April, and May. With its four-week summer festival and the successful launch of BCM Autumn, a two-concert fall series, this past November, Long Island's longest-running classical music festival now has close to a year-round presence in its East End home.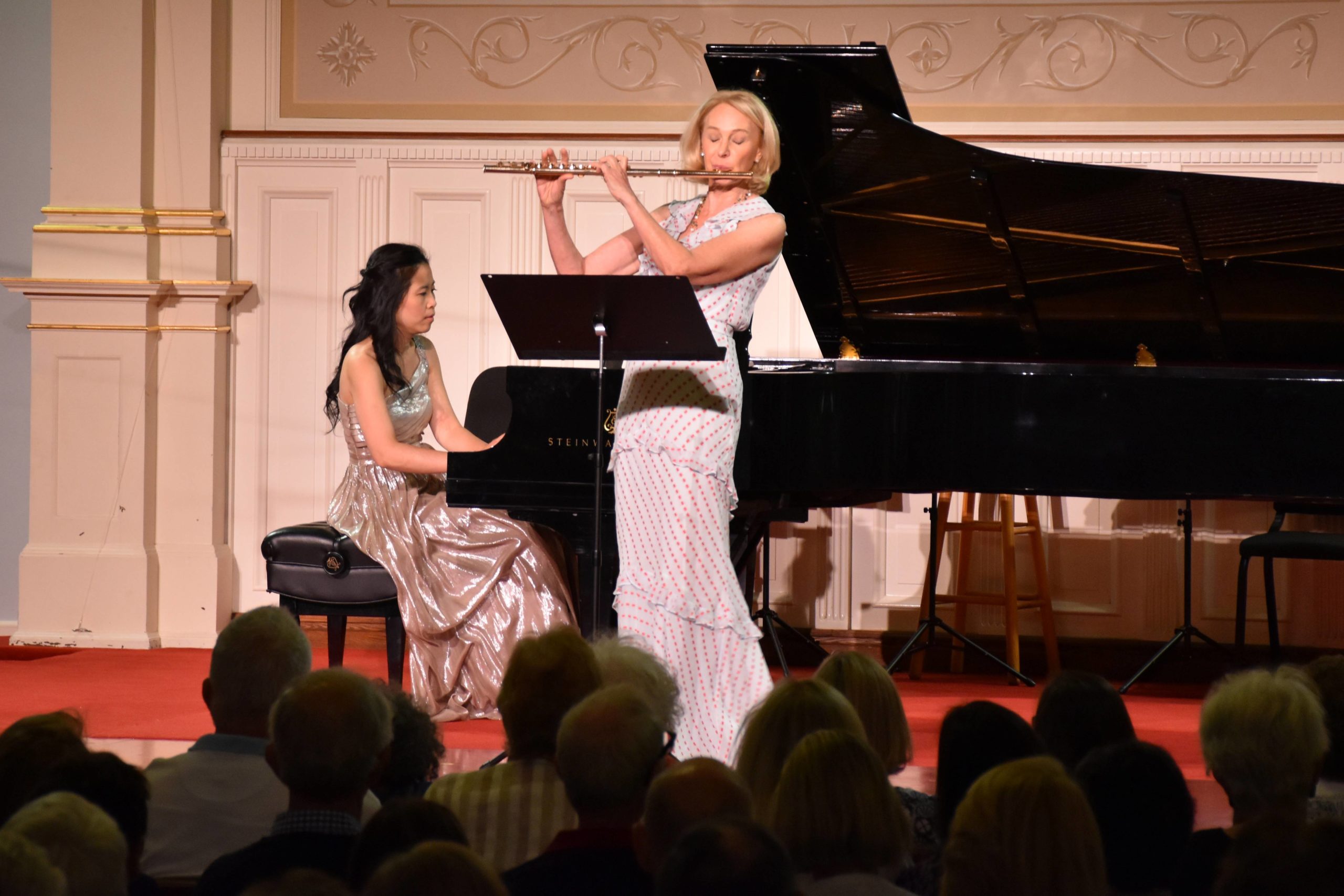 The Verona Quartet, which had been poised to make its BCM debut in March 2020, launches BCM Spring 2022 on March 26 with a program featuring perhaps Beethoven's most magnificent string quartet, the C-sharp minor, Op. 131, as well as Gabriela Lena Frank's Leyendas: An Andean Walkabout, and Schubert's Quartettsatz in C minor, D. 703.
"Baroque Spring" follows on April 23 with a lively program of short Renaissance and Baroque works for winds, strings, continuo, and percussion. The series concludes with "French Flourishes" on May 14, featuring Gaubert's Mèdailles antiques for flute, violin, and piano; Ravel's Duo for Violin and Cello; and Fauré's Piano Trio in D Minor, Op. 120.
All concerts take place in the Bridgehampton Presbyterian Church. Continuing with the success of the summer and fall concert format, all spring concerts will be performed without intermission.
"We had a fantastic summer festival and launched a new autumn series last year," said BCM Artistic Director and flutist Marya Martin. "We know that we need to be alert for course corrections, but we are more determined than ever to be hopeful, and to make music, whatever the circumstances."
Joining Martin on the programs are returning Bridgehampton Chamber Music artists James Austin Smith, oboe; Paul Huang and Tien-Hsin Cindy Wu, violins; Kenneth Weiss, harpsichord; Gloria Chien, piano; and Shane Shanahan, percussion. Cellists Inbal Segev and Brook Speltz are making their BCM debuts.
The Verona Quartet has firmly established itself amongst the most distinguished ensembles on the chamber music scene today. The group won Chamber Music America's coveted 2020 Cleveland Quartet Award. The Quartet serves on the faculty of the Oberlin College and Conservatory as the Quartet-in-Residence, in addition to holding residences at the Lunenburg Academy of Music Performance, Indiana University Summer String Academy and North Carolina's Chamber Orchestra of the Triangle.
In the 37 years since its founding, Bridgehampton Chamber Music has become known for presenting a broad range of music performed by some of the best musicians in the world.
For more info and a complete schedule, visit bcmf.org.