Dragon Hemp, located on Main Street in Sag Harbor, was founded by Kevin Menard, LAc, a Sports Medicine Acupuncturist. The brand specializes in CBD-hemp and medicinal herb based formulas. We caught up with Menard to learn more. 
Tell us about your background in Sports Medicine.
Sports Medicine Acupuncture integrates advanced sports and orthopedic injury assessment with principles from Traditional Chinese Medicine (TCM) and Western sports medicine. Using this holistic approach, I can pinpoint injuries and their origins, especially when noting postural imbalances during static and active movements. This method remains anchored in the core values of TCM, balancing its simplicity and depth.
On the East End, many patients come to me for relief from musculoskeletal issues, particularly those stemming from exercise or sports-related injuries. The blend of ancient wisdom and contemporary techniques has proven effective, especially with athletes from teams like the East Hampton men's soccer and the Mighty Montauk Sharks rugby. These experiences have honed my expertise and inspired the creation of Dragon Hemp.

What inspired you to start Dragon Hemp?
Chinese herbs have potent healing properties, but their taste and smell often alienate clients. Personally and professionally, I've felt their benefits. Discovering CBD in 2018 was eye-opening for its clinical benefits, from pain to anxiety, insomnia, and more; yet, intuitively, I felt merging it with Chinese herbs could elevate its healing prowess. Combining them, I found they enhanced each other's therapeutic effects — CBD activated the herbs, while the herbs boosted CBD's efficacy via diverse pathways, from improving circulation to reducing inflammation.
Thus, Dragon Hemp was born.
I first combined Broad Spectrum CBD with Chinese herbs in capsules for pain relief and performance. Then, I evolved to use Full Spectrum CBD, crafting tinctures, balms, and gummies that blended efficacy with palatability. By 2021, with advances in the NYS hemp industry, I could finally produce top-quality, efficacious, and guaranteed Dragon Hemp products.
And what brought you to Sag Harbor?
The short answer? Hurricane Sandy. After completing my Masters in Science for Acupuncture in New York City, I had plans to practice in Tribeca. But the storm devastated my apartment, and my family relocated to Water Mill. This twist of fate led me to establish my base in Sag Harbor, where I fortuitously found my office and never left.
After starting Dragon Hemp, it became evident that a physical store was essential. Even though interest in CBD was rising, there was a clear gap in understanding its benefits and application. This gap widened when considering the enhanced effects of CBD mixed with Chinese herbs. Sag Harbor, known for its embrace of wellness and arts, was the ideal spot. Our Apothecary is a center of learning for CBD and cannabis. With a setting that blends traditional Chinese herbs and modern remedies, our well-informed team is always available, guiding customers toward the right solutions.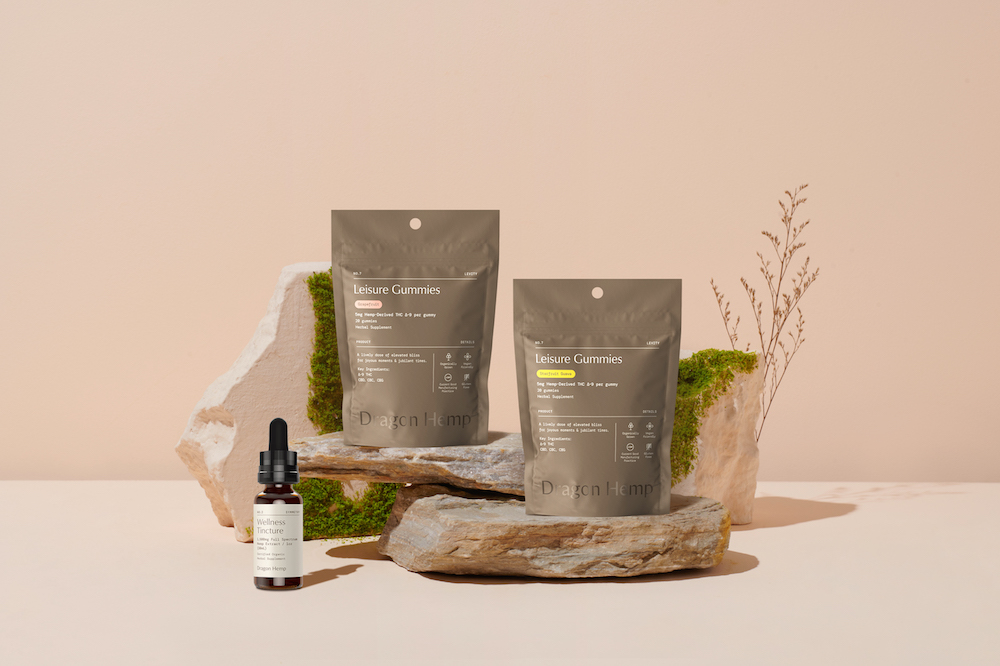 Tell us about the name. How did you come up with it?
Dragon Hemp is the fusion of Traditional Chinese Medicine and innovative cannabinoid medicine. The Dragon symbolizes health, wellness, and good fortune, while Hemp represents the promise of modern cannabinoid therapy.
Can you tell us about any specific success stories you've heard from someone who has benefitted from your products?
Countless individuals have experienced transformative benefits from Dragon Hemp products. Their stories are a testament to our product's efficacy. For example, Brendon, a local hockey player in his mid-30s, has faced numerous severe injuries over the years. After a recent shoulder injury, surgery seemed inevitable. Yet, within just a week of using Dragon Hemp's recovery tincture and Cooling Balm, his pain vanished. His surgeon confirmed Brendon didn't need surgery and urged him to continue his new regimen, citing an unprecedented recovery.
Talk a little about the quality of your ingredients and how you source your organic US grown hemp.
We don't compromise on quality. Every ingredient we use, from our cannabinoids to our Chinese herbs, is sourced from the finest organically-grown US hemp. And it's not just about ensuring top-notch quality; it's about trust. That's why every batch is rigorously lab-tested, with results available online. Scan the QR code on our product packaging to view the corresponding Certificate of Analysis. With Dragon Hemp, you experience unmatched quality, taste, and efficacy in every product.
Where do you manufacture your products?​
Our core manufacturing partners hail from North Carolina and Colorado, each dedicated to cultivating organic hemp on small-scale farms.
When you have downtime on the East End, how do you like to spend your time?
Practicing various forms of martial arts, long walks on the beach, swimming in the ocean, and hanging with my four rescue dogs: Dylan, Chase, Scout, and Alfie.