The North Fork Arts Center presents a special Volunteer Day event on Saturday, April 15, from 11 AM to 1 PM at Greenport Theater. Community members are invited to support NFAC's mission to rejuvenate the historic theater as a vibrant cultural arts center.
Tony Spiridakis, Founder of the Manhattan Film Institute and head of NFAC's fundraising efforts, expressed his enthusiasm: "The strong support from the North Fork community is amazing and keeps growing."
NFAC, a non-profit organization, enriches the community through film, performing arts, and arts education. With a fundraising goal of $1,000,000, NFAC has already secured 86 percent ($860,000) of its goal, seeking to ensure a sustainable future through continued funds and community backing. The revitalized Greenport Theater will offer diverse programming such as curated film series, poetry events, art exhibitions, and an international screenwriting competition. NFAC also plans to provide hands-on training experiences and Q&A sessions with industry professionals.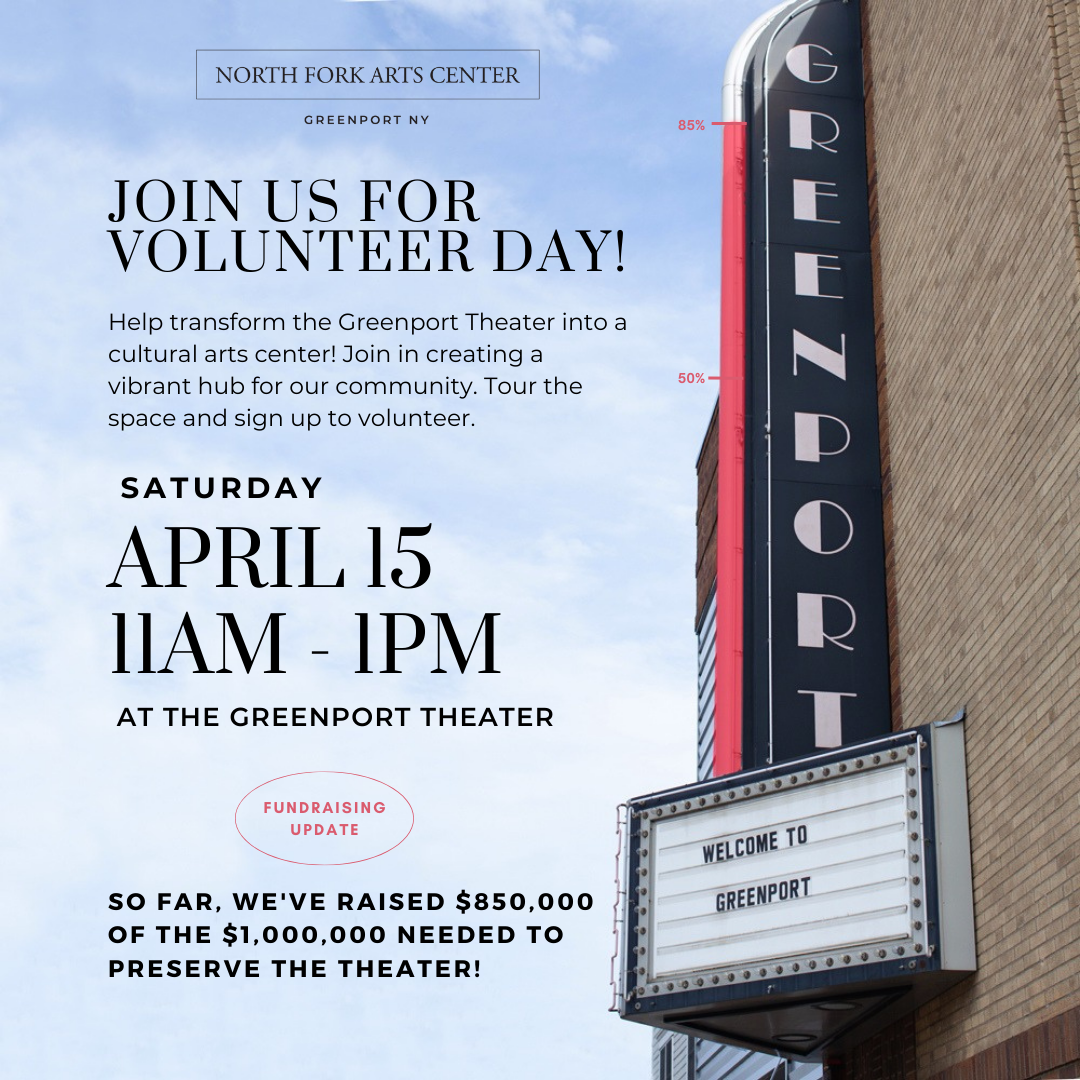 Spiridakis reflected on the initial Volunteer Meeting: "We've united a remarkable group of talented individuals. We're close to reaching our goal, but we need everyone's help to create a true cultural arts center on the North Fork."
Supporting NFAC's vision preserves the Greenport Theater as a creative hub and ensures a broad range of artistic and cultural experiences for the entire North Fork region. The event on April 15 is an opportunity for the community to learn more about the Greenport Theater's future and contribute to NFAC's vision. Interested attendees can sign up to volunteer during the event.
For more information, visit nofoartscenter.org or contact NFAC directly.