Consider how many agents are selling real estate in the nation — that staggering number will only build reverence for a certain Hamptons rockstar who has been ranked by the Wall Street Journal several times in their Top 1% of real estate sold: Terry Cohen, an agent to join Saunders & Associates during its conception back in 2008. That may have been when real estate saw its most distressing time, but from the rubble rose Cohen to become one of the most sought-after for selling or buying luxury homes on the East End.
Cohen's background is intriguing. She is an Ohio native who studied chemical engineering at Ohio State University and the University of Arizona. She worked for a chemical company where she handled their marketing and sales and the job was based in Washington, D.C. It's always a hop, skip, and a jump to get to the Hamptons from Manhattan, so when she moved there to work for her family's business in the garment district, she found real estate which has always been a demanding but rewarding career move in the city, and of course, the Hamptons. With the amount of marketing and sales experience she already had, the framework was there to catapult her to where she is now.
The kind of volume that Cohen sells is mind-blowing — she has sold over $2 billion since she started selling — with $413 Million in 2020 to 2021 year-to-date — and that requires a strong team. Jon Vaccari, Bayard Fenwick, and Alexandra Winter joined the Terry Cohen Team in recent years and it has proven a powerful mix of experience and specialties. Fenwick is data-driven and skilled at data analysis, while Vaccari has over 20 years of experience in ad sales and interior design, as well as commercial and residential property development. Winter has been a very strong associate that handles all levels of assistance from marketing to being a liaison between clients and the team.
We thought a deep-dive was important to learn how Cohen and her team work and succeed together. The sage knowledge garnered in our interview will go a long way to understand the Hamptons real estate market. Their methodologies show by example how we will move forward after the pandemic, which brought record-breaking sales and population to the region, is behind us.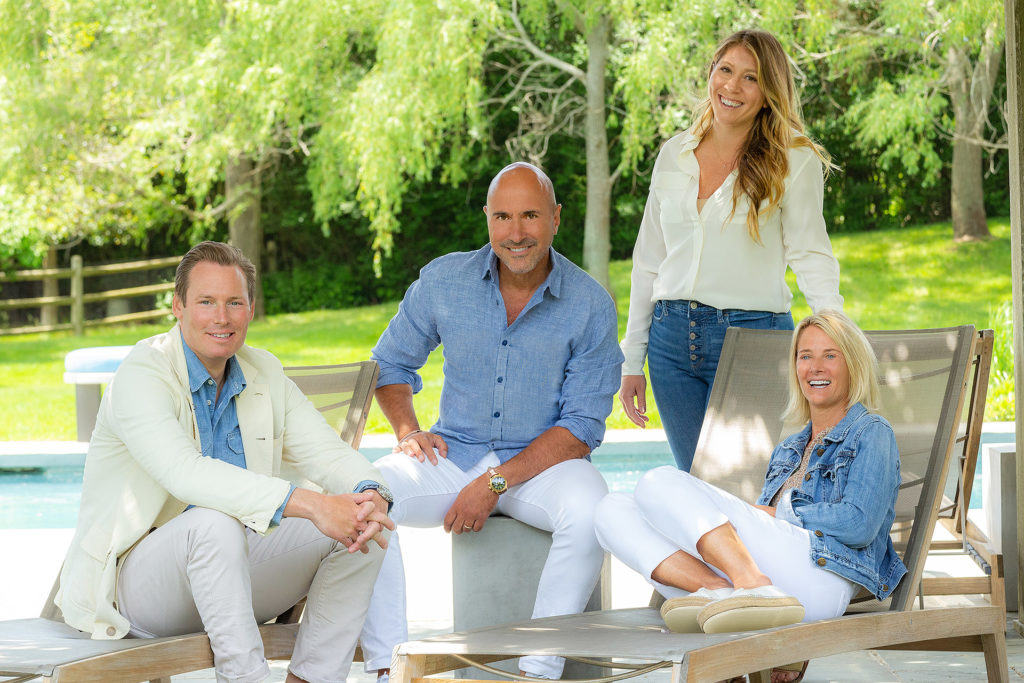 Terry, you've been ranked by the Wall Street Journal in the top one percent of real estate professionals several times. What is your secret to selling on the East End to that degree? 
Terry Cohen: Knowledge and what to do with that knowledge. Our business is largely referral based, which tells us our clients and customers are happy with our work. A referral is the best compliment to what I have done in my career.
Your background is so interesting! How does a chemical engineering major in Ohio turned marketing maven in D.C. to garment district professional in NYC end up in the Hamptons selling in the top tier of luxury real estate?
TC: My background in engineering has made me a critical thinker, which is essential in this business and in life. The experience in selling and helping people in a busy office setting prepared me for this fast paced career. During my time in New York, I worked alongside my family brokering goods with clients who we built long lasting relationships with. Our clients were loyal, as were we, which is why we rarely lost any clients to our competitors.
Our business was run based on trust and good rapport with customers and partners alike. Linking my time in engineering, it was vital to pair critical thinking with quick decision making on a deadline — which funny enough are the qualities that have brought such success in being a broker. I identified upcoming trends and anticipated what was needed by our clients often times before they knew themselves.
When I came to the Hamptons from Manhattan, I was looking for a second home but like so many others, ended up staying here as our primary home. I remember asking a friend in the industry how to make a living out here — and they said if I worked really hard at what I did I would be successful — and that expectation has been exceeded. I believe the key to success is to always reimagine and reinvent yourself. Nothing stays stagnant — not in engineering, fashion, or residential real estate.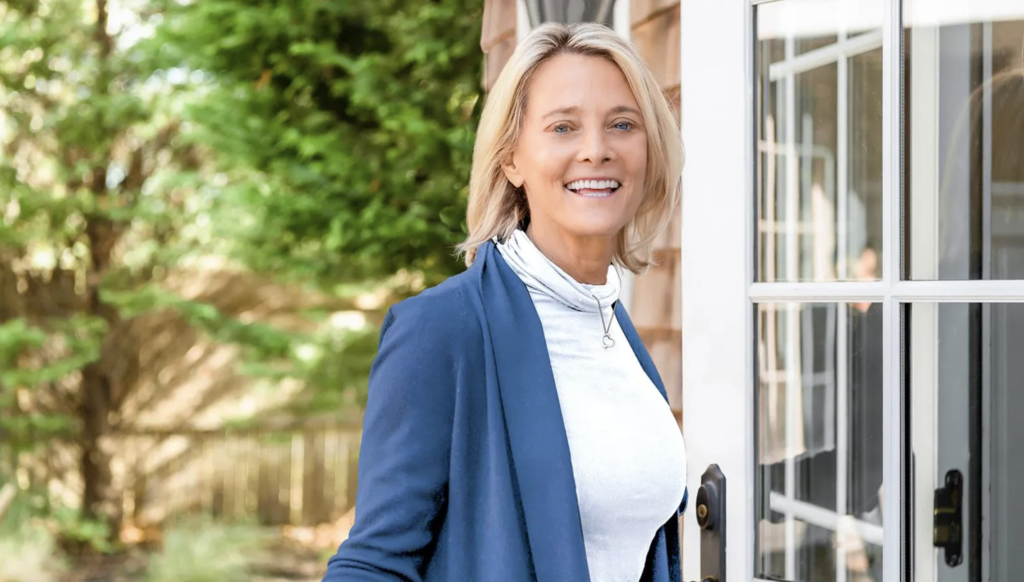 You've been selling successfully in areas that are up and coming since before the pandemic. How do you determine areas that might otherwise be overlooked to be opportunities for buyers? And what other areas do you think are hidden gems?
TC: I was fortunate to gain experience in development early on in my life, so that has definitely helped my understanding. I keep my mind open to all areas for my clients, and if they are not tied to a specific area or town, I find what will satisfy their needs.  During the pandemic, I would look for opportunities for new developing and for value based properties that were a good investment based on current market conditions.  North Haven, which was a sleeper for a long time, was a natural progression from neighboring Sag Harbor being such a great area. It's great because of its access to water and proximity to popular Sag Harbor — it was undervalued but now people have found this gem. I had a bunch of clients who wanted waterfront, so I brought them to North Haven based on that criteria, which was otherwise impossible to find.  Our customers bought significant homes in that area and from that moment on we felt good about our decision to bring them there.
Now I'm seeing a strong trend in Amagansett. People want larger homes, estate like settings, and they are willing to be open to properties north of the highway to get what they want. We are seeing families staying out east for longer periods of time, so that has increased their need for certain amenities.
Additionally, there has been an explosion of demand west of the canal, which offers more infrastructure and an easier commute to and from Manhattan.
The pandemic was devastating for so many, but brought opportunity to the East End real estate market. How did you and the team pivot during this time and what did you do differently? 
TC: We worked a lot harder. For me, it was not a pleasant experience. We were successful and making a lot of deals, that I hope led to happy customers. It was not easy transitioning to a new way of working with clients — I always prefer a live audience with clients in my car or at showings where I can connect and converse with them directly. It's so important to meet in person and I'm excited to start to get back to that sense of normal.
For me, I would rather participate in a normal up market than the pandemic market but from struggle comes strength, and we adapted as a team beautifully. During the pandemic people fell in love with the East End like never before and we have a stronger market because of that. These are no longer just summer homes, and the silver lining is with more year round residents, the economy and infrastructure will likely improve. I raised my two kids here, and I am proud to say my kids have a broader view of the world by growing up in the Hamptons alongside nature.
Are you personally seeing a permanent migration to the East End from the usually transitional population?
TC: Of course, just look at the traffic! The pandemic absolutely caused a shift — for the most part, people who have bought homes here are not leaving. Some are choosing to enroll their children in schools here with the new flexibility of working environments. Of course, when we get to a new normal, there will be some who go back to city life, but I am seeing a significant population who will be here more often and will spend more time in the Hamptons, the eight weekends per year people are going to the minority moving forward.
Jon Vaccari: Yes, we are seeing this in especially younger families who enroll their kids in the schools here. The pandemic allowed traditionally seasonal families to recognize that the East End affords a high-quality of living, year round. What was previously viewed as a vacation home is now being appreciated and used as a co-primary residence.
How did your sales and rentals for 2020 go and how do you think the remainder of 2021 will close out?
TC: There was a lot of supply in 2020, so therefore a lot more trades occurred due to supply and demand. Now in 2021, we have less supply but the demand is still there.  We may see sales fall, but not because of less demand just a lack of supply and product. That's what the market always comes down to in Real Estate. Our team launched two new listings in the last week and we have had 30 calls or more in the first few hours alone. There is a strong demand still.
Bayard Fenwick: 2020 was a difficult year for a lot of people. We worked really hard and consider ourselves very fortunate.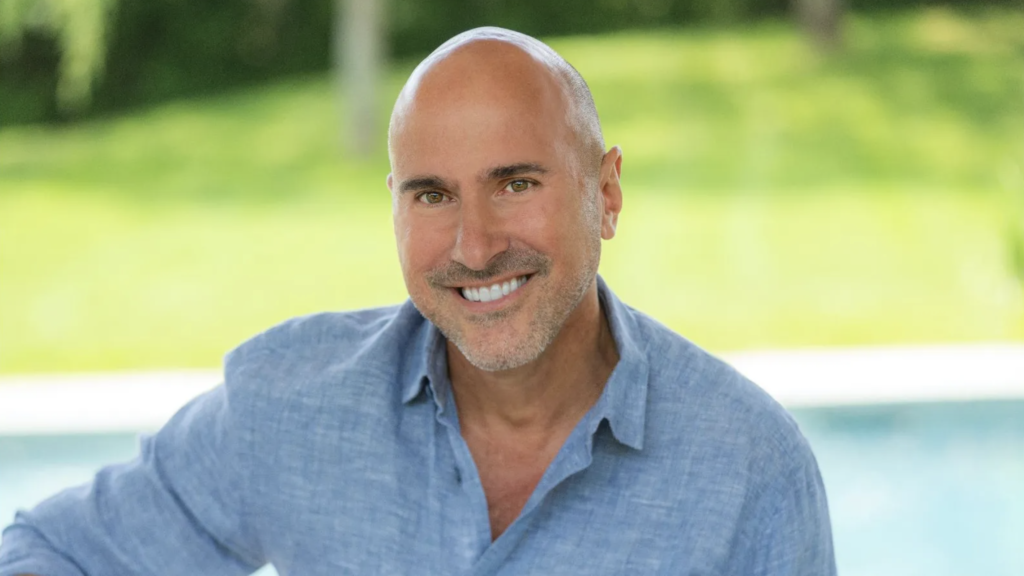 Are there any homes that you've sold that you're particularly proud of in 2020 and 2021?  
TC:  I am proud of them all! I want each and every client we work with to be happy with their decision. We strive to always do a good job for sellers and buyers, the numbers don't matter to us.
What are some interior or architectural trends you are seeing in homes that are now important but weren't prior to the Covid-19 outbreak?
TC: Definitely a trend towards larger homes with home offices, space for kids to work remotely, more separated spaces. Understanding the family dynamic has become so important to find them the right house which would work. For example, a lot of older children are living with their parents while adjusting to a work from home schedule. A lot want personal gyms and are focused on home wellness areas. In general, all spaces in a home have become more important since the house is being used more, so a lot are re-evulatuating the need for otherwise not usually as important rooms.
JV: We have a lot of requests for home offices, gyms, accessory structures, tennis, land for outside activities. Lots are choosing to home school or set up pods, so they need more flex spaces for remote learning.  And a home bar…! LOL
How does the team delegate responsibilities? Is one in charge of, say, open houses, and another in charge of buyers or rentals? How does the team work as a cohesive unit? 
TC: The team works cohesively, there is not a set structure per se. For example, it's more buyer/seller related when it comes to delegating. We work together to service their needs which has worked to always maintain consistent communication with our clients. The Terry Cohen Team is rare because we truly work on a collaborative basis to bring the best results.
JV: We're honest with each other, which I think is key.
BF: We are consensus based, and in the end we're good friends who care about each other and want the best for one another. No egos.
What advice would you give sellers or potential sellers right now? What about buyers?
TC: My advice to sellers is that it's a great time to sell! But they have to be careful and mindful about re-entering the market as a buyer which is tough in this market. It depends on the reason to sell which I always speak to the sellers about — but if they want to re-enter market, they need to have knowledge of what that looks like as a buyer in a sellers market. If you are looking to exit the market completely, it's a fantastic time to sell with a good product.
My advice to buyers is the same today as it was yesterday and as it was 10 years ago — learn the market! If you don't know it, take time to study and learn it. If you want to buy and you're not yet tied to an area, be open and look at them all. Knowledge is power. The more they know, the better decisions they will make when purchasing a home. And we're here to help along the way.
JV: In this market, you can't play games. You need to be prepared to act quickly.
BF: Buyers should be prepared to act fast and drop everything when the right house comes on the market.
Is there a new objective towards attracting sellers and buyers to the scale of homes that you sell? Is the pandemic always in the conversation?
TC: I think the pandemic conversation is over at this point. We have a new normal — that's the conversation that's stemmed from pandemic. I think we were working towards a new normal anyway, and this pandemic just propelled it. Many industries did well with their analytics about working from home, and I think there will be a balance coming of working from office vs. working from home. A lot people do want to have time in the office to collaborate and I believe there are still people who want to be in an office setting more regularly. We are at a point where it is yet to unfold, and that will be telling for our buyers and sellers in the future.
Of all the agencies in the Hamptons, why did you choose Saunders & Associates as yours? 
TC: Andrew and Colleen Saunders set this firm apart from others. — I respect and trust them greatly. They treat their employees and agents in a way that breeds loyalty.  It's refreshing to work for people who represent like minded qualities to my own.  They work really hard to run this business and I admire their dedication on a daily basis to make this such a successful brokerage with so many talented agents. They have helped a lot of agents become successful.
JV: The strong marketing team sets Saunders apart from other, more traditional firms.  We are able to get things done quicker with everything offered in house. The boutique agency cuts out the bureaucracy.
BF: Coming off the heels of working at a publicly traded brokerage, the agility, accessibility, and creativity of the Saunders family felt like the right fit.
What marketing channels are you using to market your exclusives and to attract buyers and sellers these days?
TC: It's constantly changing, last year we depended largely on digital/social media outlets to reach people at home. This year, we have re-incorporated print campaigns along with digital and we will see how its received. Social media is such a great platform — we are selling houses from social media posts which is very cool. My 26 year old daughter has been helping me with my social presence — now I see the importance, value, and how effective that asset can be.
BF: We're focusing more on selling lifestyles through digital and print mediums. After all, that's what everyone is buying.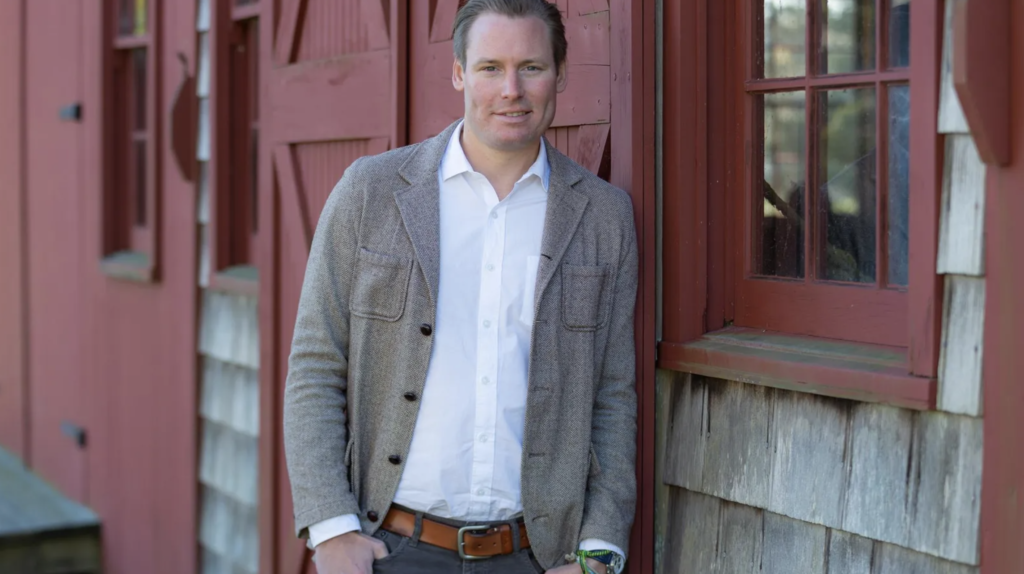 What do you all do for fun when you're not hard at work?
TC: We're all avid boaters. Jon got a boat so I got jealous and got my own! It's been one of the highlights of my year. Pickle ball is my new favorite, if you haven't tried it I highly recommend!
I also enjoy golf, it's so refreshing to be outside with friends. If you don't enjoy the facets of your life, this business will overrun you and you won't be as effective. I have found you need to limit the 24/7 schedule that can be so easy to get sucked into.  Everyone needs to carve out family time and social time — all of the most effective brokers do this. We live in the Hamptons, we get on our bikes, go to the beach, take our dogs on walks — we are lucky to have all of this available to us. During pandemic we saw a broader view of this, it does not have to be 90 degrees to go for a bike ride!  The East End has so many activities to offer all year round.
JV: Boating and tennis. I introduced Terry to the world of boating and now I've created a monster! I enjoy boating, water skiing, and taking advantage of the East End waterfront restaurants with my family.
BF:  Hang with my family, go surfing, cook, and volunteer.
To learn more about The Terry Cohen Team or to see their inventory of Hamptons properties, click here. You can also email them at TheTerryCohenTeam@Saunders.com or call (631) 804-6100.