Camille Yolaine was born in the Alsace region of France, but Paris has always called to her heart. With a multi-hyphenated career in mind, and as a lover of all things vintage, she moved to Paris at 17 to study literature and arts. 
"Paris is definitely my main inspiration," she said of the city's influence on her work as a writer, artist, actress, model, content-creator, and the founder of the beauty brand Yolaine Paris. "I was fascinated from a very young age. I read the books. I saw the films. It's a dream for a child coming from a small village to go to Paris."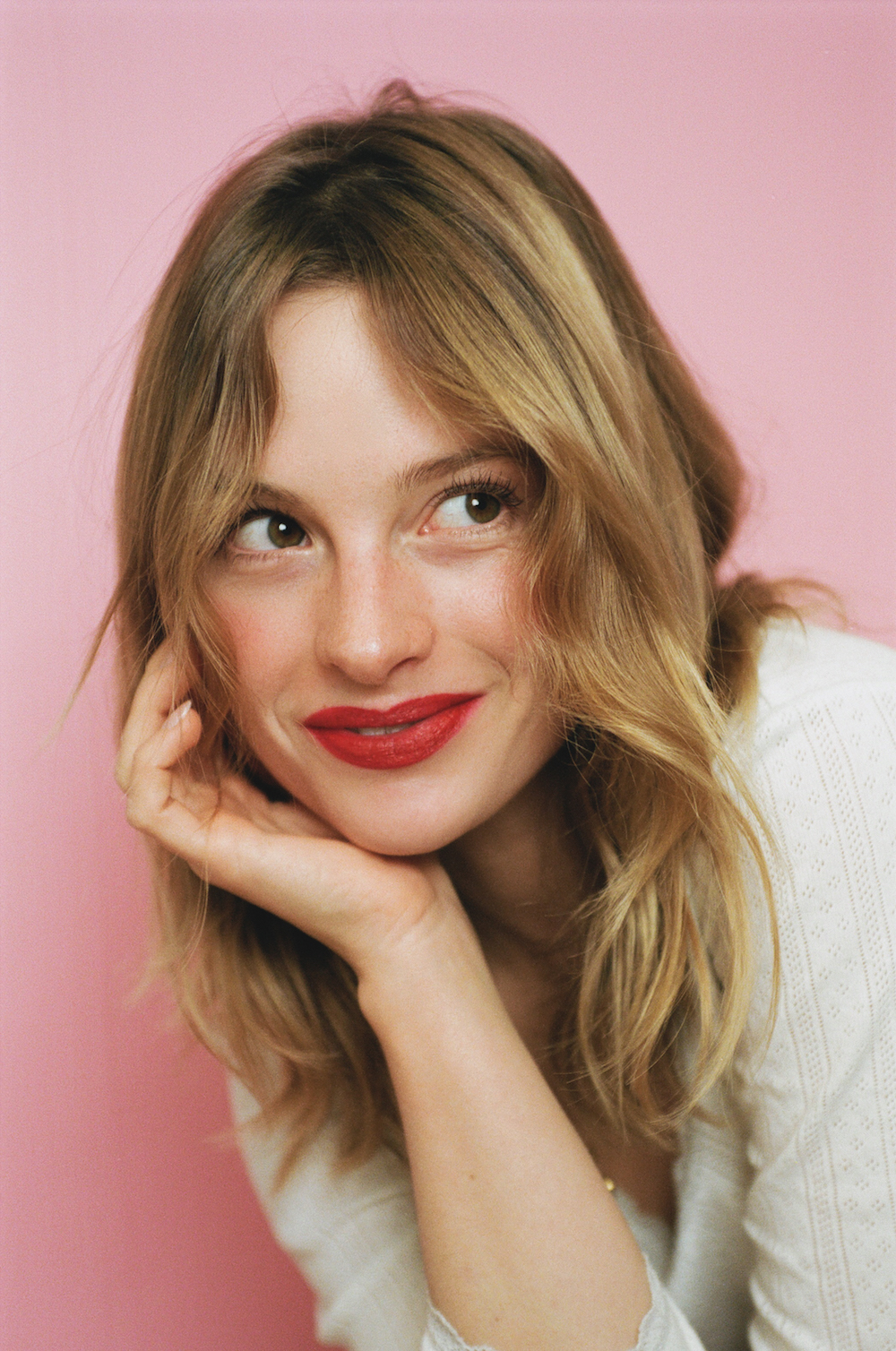 As a child she became mesmerized with Paris. Her parents decorated her room to emulate the City of Light. And the magic of the city hasn't worn off on her yet. Today it "feels like it's still a dream" she said. "I just love the city. Walking in the streets. Sitting on the terrace and watching people walk by. It sounds like a cliche, but it's true."
As her career as a beauty editor and writer became more and more successful, so did her Instagram. Over the past few years it has grown at an impressive rate to almost half a million followers and she has decided to embrace it. Now everything is happening all at once for Camille Yolaine. And all of her talents are coming together, centered around her passion for storytelling.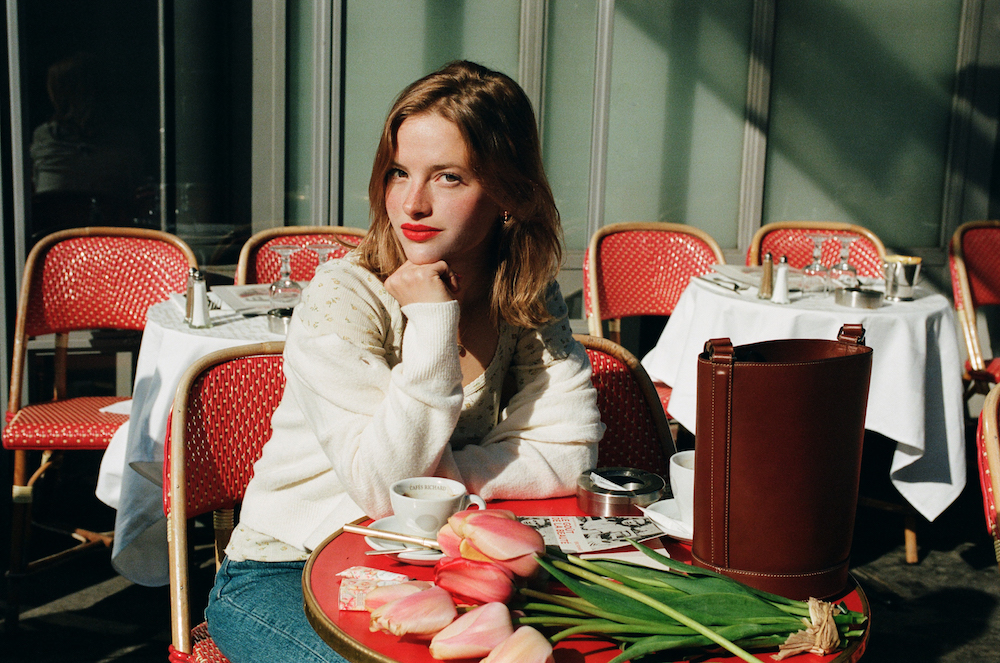 "I love writing. I love acting. I have a beauty brand. I love taking pictures. I was a bit scared at first, but I realized maybe the common thing between all of these things I love is storytelling," she said.
She started her career as a beauty writer for My Little Paris and now works as a freelance writer for various publications.
"At first it became my job in a journalistic way with the beauty media. Then writing for brands," she said. Now she will be publishing her first book next year, a dream since her childhood. "At a very young age I started to write books," she said. She'd write them on paper and fold them into the shape of a book. "I had this fantasy of being a writer one day."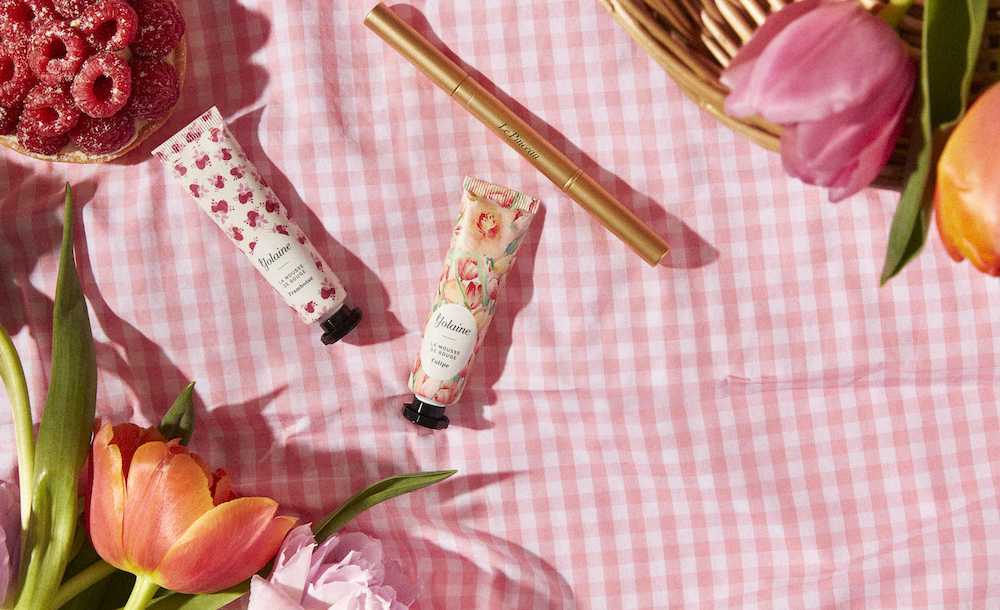 Camille believes that great stories are not only from words, but also from images and ideas. Her artistic expression is exhibited in many ways — through film photography, acting, her own personal style, and her writing.
Her love of vintage is also evident in everything she does. "I would define myself as nostalgic. Not about everything, because I'm really about progress. But I have a general love for anything that has an authenticity." She has a love for vintage film, vintage pictures, and the photographers she works with all shoot film. "I feel like there's more magic," she said. "I'm stuck in the '60s, really. Except for women's rights," she added.
Her style icons include French actresses from the '60s. "I had a massive crush on Brigitte Bardot when I first watched 'And God Created Woman,'" she said. It was the first classic movie she watched when she was young, and she was starstruck. "The flowy dresses, the vintage patterns." Her classic style is inspired by this, especially in the spring and summer, she says, and in the winter she's a "sweater and jeans girl."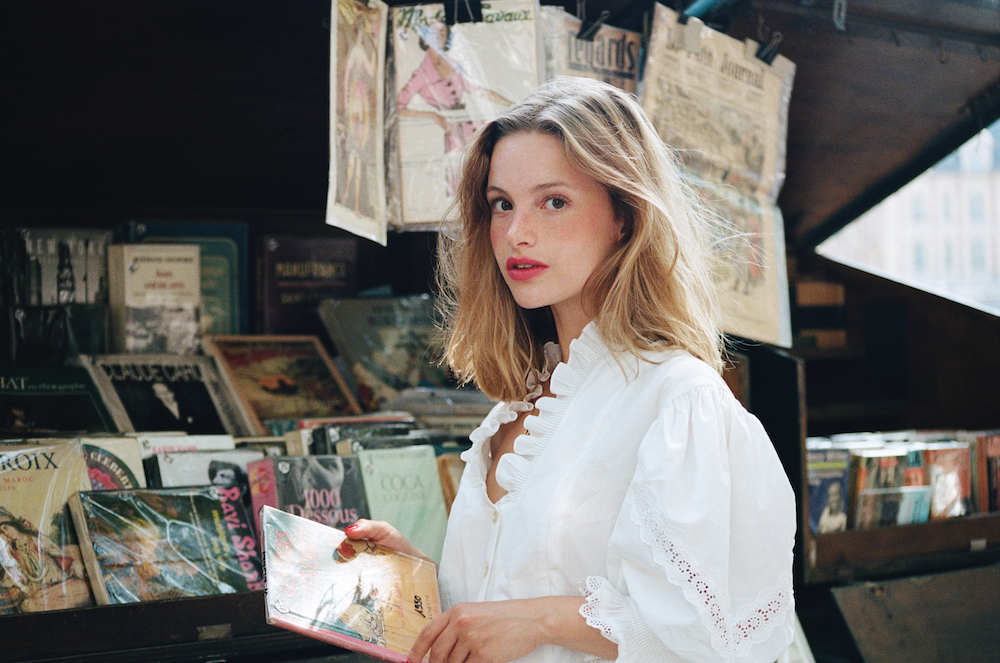 And when it comes to personal style she says, "I think that a good way to dress is to find a uniform." Rather than follow trends, she notes, it's best to find what works for you. "I'll have the same sweater in five different colors."
She launched the beauty brand Yolaine Paris in 2021. It's an expression of French "art de vivre" — the art of living. The brand features a collection of signature lip shades called Mousse de Rouge, inspired by the texture of chocolate mousse.
"All of the things I like, and the things that inspire me in my daily life, I put into this project. It's my baby," she said.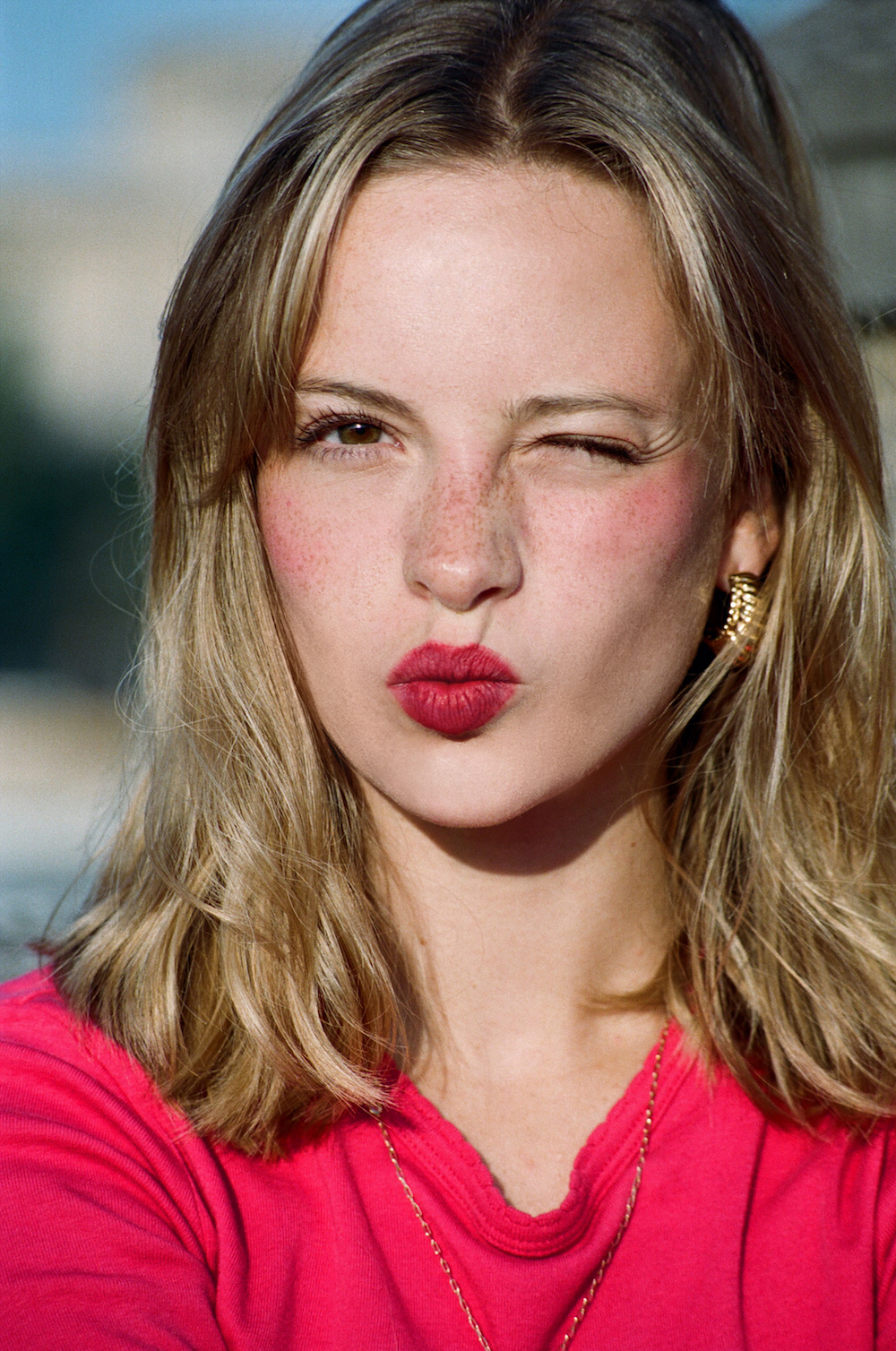 The beauty brand embodies French-girl elegance and style. The luscious colors and textures are inspired by the artistic expression of a classical era, while paying "homage to the world of painting and the imagery of vintage Paris." The whimsical packaging includes romantic French floral prints, and is influenced by French impressionists' tubes of paint.
One of Camille's first loves was drawing, which is clear in the Yolaine brand's array of creative products for lips and eyes. Another was literature, reflected in the line's pencil case reminiscent of a library classic.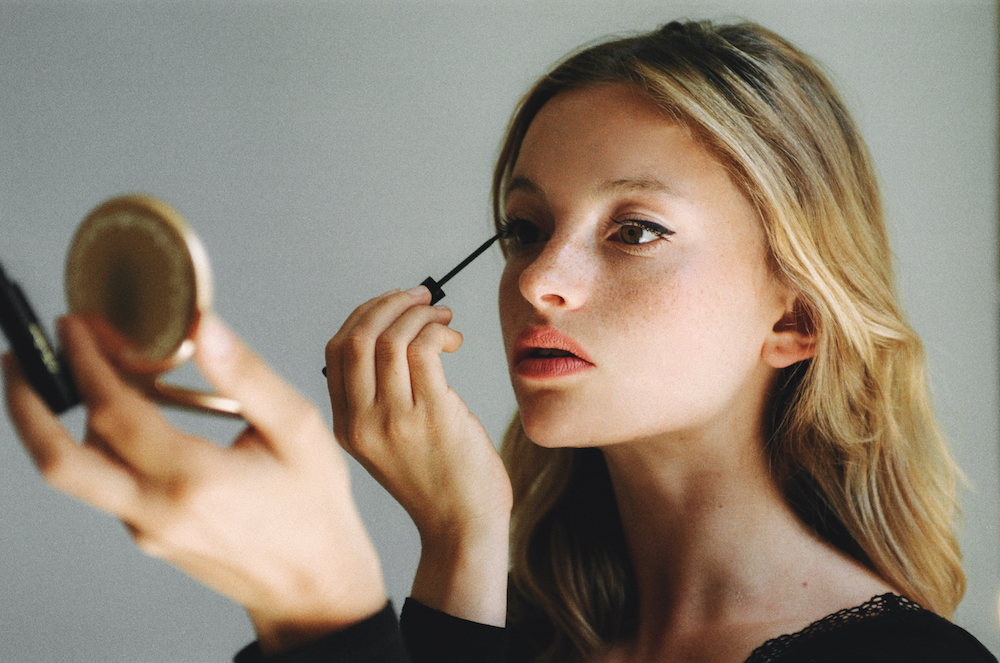 Her father inspired her love of color. "I grew up in a family where my dad was a painter and my aunt too. Her name is Yolaine, it's my middle name, it's a tribute to her as well. I grew up in this artistic background."
"When I was young my aunt, Yolaine, she had in her bathroom beauty products. Absolutely beautiful vintage perfume bottles, old French perfumes, the boxes. I was fascinated. I really wanted to take inspiration from that," she said.
She built the brand Yolaine to embody what inspires her in her daily life. "Visual and performing arts, but also old movies, vintage clothes, floral prints, and even French gastronomy!" she said.
Camille recently visited New York City to promote the brand, building on her digital community in the city. It was her first time to the United States, and crossing the Atlantic.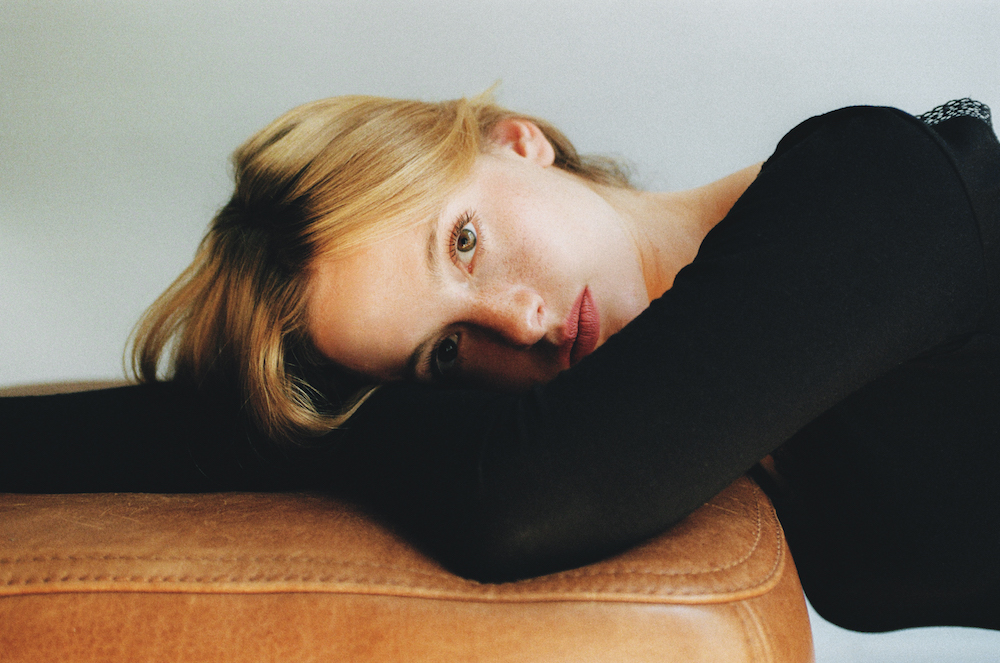 "Seeing New York, it was a very overwhelming experience. It's so different than what we are used to here in France. I've only traveled in Europe before. Even the big cities feel like small cities. New York is big. It's so big. Everything is big. It feels like a wave." 
She held a party for the brand at a French bakery in Brooklyn. The event also served as an opportunity to meet fellow Instagram content creators in New York. 
"I was so inspired by New York influencers — the way they dress, the way they behave. It's very different from Paris. There is something really stylish and really confident — really 'girl-bossing.'"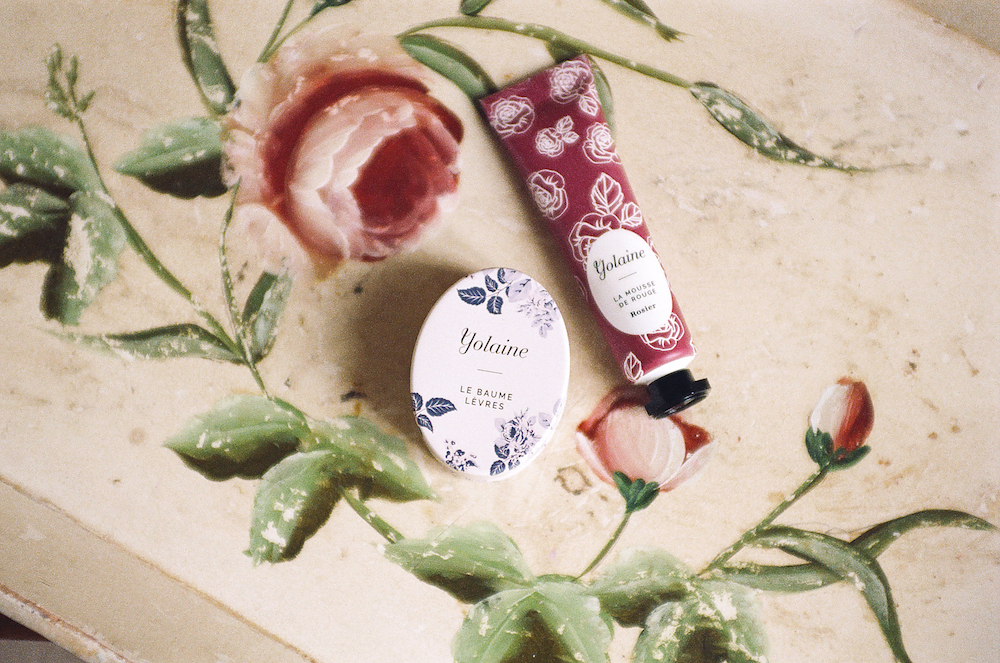 In the United States, her products can be found at Anthropologie and on the brand's website. Follow Camille at @camilleyolaine.