The last couple of years has been extraordinary for Erica Grossman, a Douglas Elliman agent since 2005. She has consistently been ranked either the #1 or the #2 broker in Gross Commission Income (GCI) in the Hamptons market since 2013. For 2022 she landed the Douglas Elliman "Pinnacle Award Winner Top Producer in the Hamptons" and the "Number One Agent in the Hamptons." Among 7,000+ agents, Grossman ranks #5 & #8 in volume and GCI across all individual agents within the agency.
Grossman has an expansive history with real estate development, thus creating a seamless transition into real estate. It includes renovating many of her own properties with an in-depth knowledge of the construction process. We caught up with Grossman to learn more about her methodologies and how she consistently lands in first place among Douglas Elliman's top tier agents on the East End.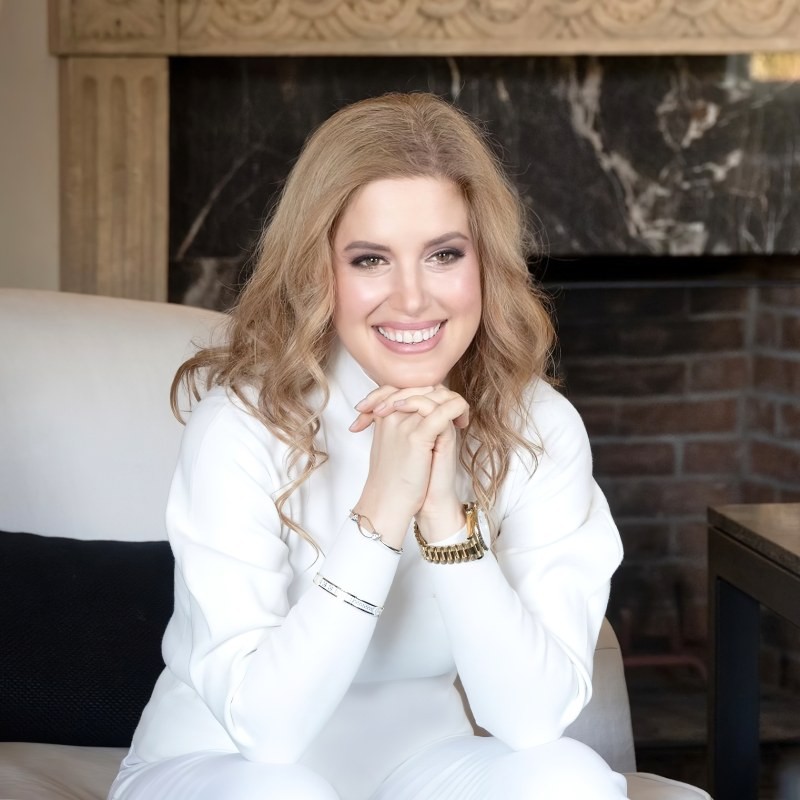 Erica, 2022 was truly your year with Douglas Elliman! You recently received the 2022 Pinnacle Award Winner Top Producer in the Hamptons and the 2022 Number One Agent in the Hamptons. Congratulations! Are you still on cloud nine?
I feel beyond blessed for my clients and colleagues who helped me achieve what I accomplished in 2022. It was truly a team effort.
Something happened in 2013 when you were suddenly #1 or #2 in the Hamptons with Douglas Elliman, as you started with the brokerage in 2005. What was it that elevated your business to the top that year?
2013 was an inflection point in my career. I reached a place where my years of hard work truly paid off, dedicating seven days a week, building strong relationships with my clients, and generating referrals from my colleagues.
Let's get into how you became an agent in the Hamptons. Are you local to the East End? How did you get started? What were you doing before?
I am originally from Long Island. In 2005, I was looking for a change and moved to the Hamptons thinking I would be a real estate agent part-time. But I went all in and it quickly turned into a career I was so passionate about that I was happy working seven days a week.
You have a background in development? Is it in spec-building, renovations, etc.?
Real estate has always been in my professional DNA. Before becoming an agent, I worked on the development and ownership side, handling everything from renovations to new construction. That experience has in many ways shaped my expertise as a real estate agent. Through the years, I've been able to advise clients on how to optimize their property and navigate the development space.
Are you primarily a buyer or a seller's agent? If for both, what is your methodology in getting them started with you? Do you look at their vision to find the best route to making that a reality… or do you formulate a vision based on the house and their expectations?
I represent buyers and sellers, which isn't unusual in this line of work. But what makes my methodology unique is how I tailor service and strategy for each client's distinct needs and goals. A highlight of my work is building genuine, long-term relationships with clients. As their lifestyle and tastes evolve through the years, they trust me to anticipate their needs. It's wonderful to get to the place with a client where we don't waste any time touring properties that I know aren't a fit and when I immediately know what checks all their boxes.
How is the rental season going so far?
This has been a strong rental season so far. It kicked off earlier than usual, with a lot of clients getting a head start in December and January. I'm expecting that will continue as we head into April and new listings are coming to market.
Of all the brokerages, why did you choose Douglas Elliman as yours?
When I launched my career almost 18 years ago, I was drawn to Douglas Elliman's boutique nature. As the firm has grown, my business has grown, but I've maintained my close relationships with management and ownership. While the firm is much larger now, Douglas Elliman's team still prioritizes its agents, operating like a boutique agency where everything is personalized.
What is it about the East End that you love so much?
The beauty and peacefulness. That's why the fall is my favorite time of the year here, it's still warm but very low-key. The East End is so unique in its offerings from beaches to farms to the country to the unique villages and main streets.
What are ways that you relax and unwind? Is there time for relaxation at the level in which you succeed?
I love to take a beach walk, even if it's late at night.
To learn more about Erica Grossman, click here.