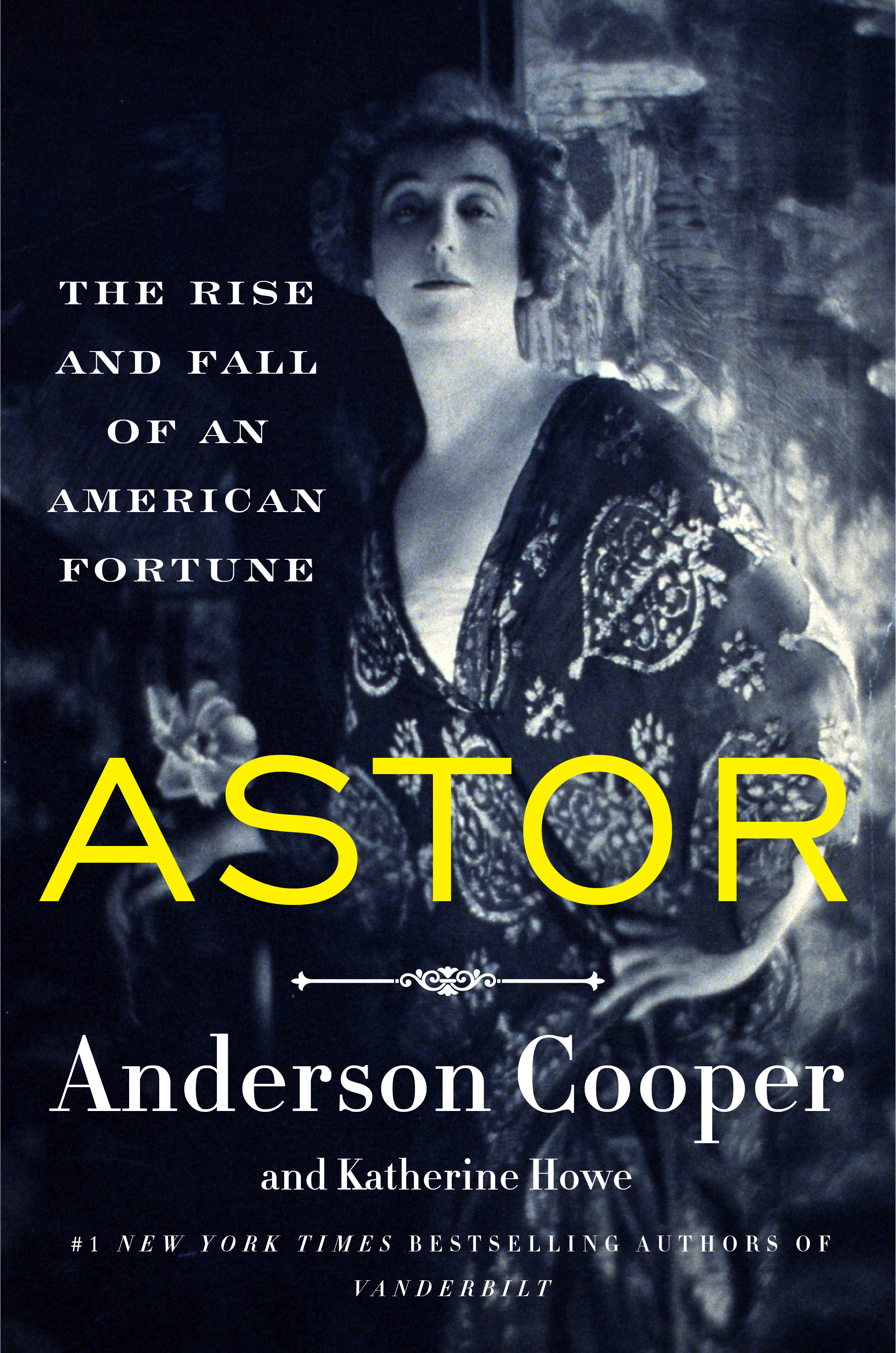 BookHampton VIRTUALLY Presents Anderson Cooper, "Astor"
The number one New York Times bestselling authors of Vanderbilt return with another riveting history of a legendary American family, the Astors, and how they built and lavished their fortune.
In this unconventional, page-turning historical biography, featuring black-and-white and color photographs, #1 New York Times bestselling authors Anderson Cooper and Katherine Howe chronicle the lives of the Astors and explore what the Astor name has come to mean in America—offering a window onto the making of America itself.
Anderson Cooper is an anchor at CNN and a correspondent for CBS' 60 Minutes. Cooper has won 20 Emmys and numerous other major journalism awards. He is also the author of three number one New York Times bestsellers, The Rainbow Comes and Goes, Dispatches From The Edge, and Vanderbilt (co-authored by Katherine Howe). He lives in New York with his two sons.
Katherine Howe is a novelist and historian of America. She is the author of the New York Times bestsellers The Physick Book of Deliverance Dane and The House of Velvet and Glass and the young adult novels Conversion and The Appearance of Annie van Sinderen, and her next novel, A True Account, will be out in November 2023. She was also the editor of The Penguin Book of Witches and The Penguin Book of Pirates. She lives with her family in New England.
Please note, this is a VIRTUAL EVENT.
Scan QR Code