The Jam Session has been an East End mainstay since 2009 when it all began at Bay Burger in Sag Harbor. Musicians would gather weekly to perform. It has now grown to include a weekly Tuesday night concert series at Masonic Temple in Sag Harbor, The Hamptons Jazz Fest, and The Winter Jazz Series.
We caught up with those responsible for the start and the growth of The Jam Session: John Landes, Claes Brondal, and Joel Chriss.
Tell us about your
 

involvement in The Jam

 

Session.

John Landes: My family started the now legendary burger joint in Sag Harbor called Bay Burger. In 2009, not long after the restaurant started, we began doing live music on Thursday nights. We began with local singer-songwriters. Then we met Sag Harbor resident and local jazz drummer and bandleader Claes Brondal, who shared his vision of a jazz jam session open to different comers, "jammers," and the formula worked right away. Crowds built, and within a couple years it was a Thursday night destination. Soon we started recording the evenings for the NPR member station, now WLIW, as "The Jam Session Radio Hour," which has now been broadcast for over ten years. The formula for the live jazz has not changed much, including now at the Masonic Temple in Sag Harbor, a concert that Claes and his partner Joel Chriss arrange with high-level jazz musicians the first hour, and then "jammers," competent musicians who wish to play, join for the second hour. We record these as often as we can and have the money to do so, and then broadcast them on "The Jam Session Radio Hour."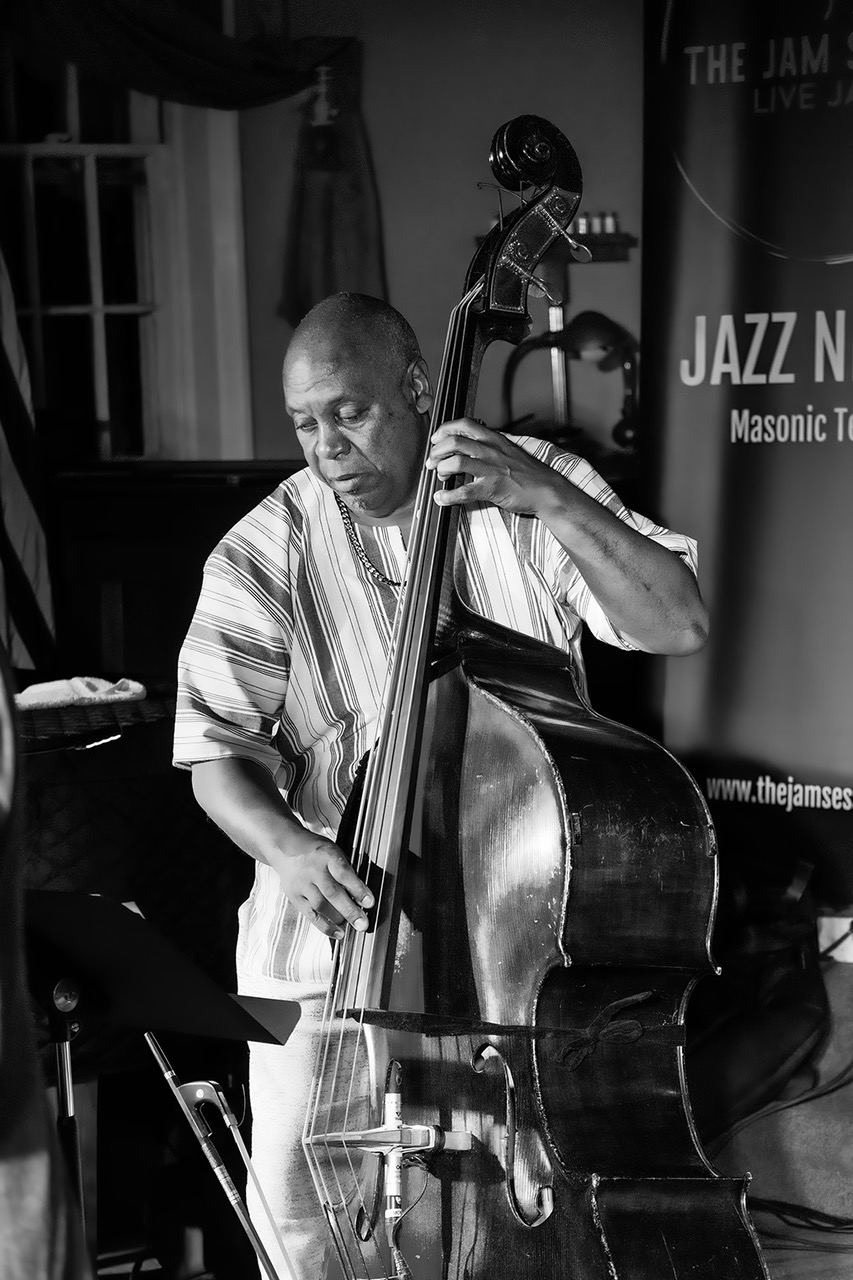 Claes Brondal: I'm the executive director of The Jam Session Inc. We incorporated in 2011 as a non-profit organization. My mission is to share the power of live music and to present the best in live jazz, Latin, and world music. Music is the great common denominator for our community. I believe we all respond emotionally, spiritually, and physically to great music. I want people of all ages and demographics to be able to experience the benefits of live music. Solidarity and empathy is the foundation of a healthy community. We are trying to foster common ground with our music events — a sacred space where people can create and socialize.
Joel Chriss: I started coming to Bay Burger around six years ago. I've been living the jazz life since I was a teenager. I made my living as a booking agent, artist manager, A&R at record companies, concert promoter since the mid-'80s. I stopped in at Bay Burger, the restaurant and once a week jazz club owned by John Landes, to listen the sessions Claes organized, grabbing a burger and beer. Just looking for music as I began to spend more time on the East End. 
Talk a little about the
 

evolution of The Jam Session to also include Hamptons Jazz Fest and Winter Jazz Series.

CB: The name of our weekly event became the name of our organization — The Jam Session Inc. Our goal has always been to present the best live jazz and also filling a void in our community of live jazz. This quickly evolved into a broader representation of the jazz genre, including Latin, Latin/jazz, African, Middle Eastern, and Indian music. Presenting and representing multiculturalism became very important, in terms of both music and artists.

Hamptons Jazz Fest was born out of the Covid-19 pandemic as a celebration and support of live jazz. We had been contemplating an annual jazz festival for years but it didn't materialize until an anonymous donor offered to help in spring of 2021. Our Winter Jazz Series had been going on for a few years prior to the pandemic. It was held exclusively at Southampton Arts Center, thus titled "Live from SAC." Again, we wanted to present great live jazz in the best setting possible, and in collaboration with other organizations to help us manifest this vision. Winter Jazz Fest now includes Parrish Art Museum and we are able to host events at both venues once a month November through May.

It is important to note that we rely on donations and sponsorships to create our programming. We always welcome new collaborations and sponsorship opportunities.

JL: Claes was joined in this effort by Joel Chriss and this combo worked tirelessly and very well to make this happen. Joel and Claes have tapped their overlapping networks and brought us some great musical experiences.

JC: Claes and I started to talk and get to know each other at Bay Burger which led to meeting John. They invited me to sit in on a board meeting for TJS. Next thing I knew I agreed to be on the board. TJS was a successful ongoing weekly event. It didn't need my help except to recommend musicians from time to time. The only reason for my participation was to help grow the organization. My business in New York City was slowly winding down after 35 years. I came out east, or so I thought, to make a life change. But music is in my bone marrow. That's the general scenario out of which developed HJF and the evolution of TJS.
Who are your musical
 

inspirations?

JC: I got into the business to meet and get close to my jazz inspirations. I actually had that desire way before I found a way into the business. I was sneaking into New York City clubs since I was 16. My first job after college was working at The Bottom Line. I basically lived at the NYC jazz clubs in my 20s and got to know my musical heroes. I did not anticipate that there would come a time when we became part of each other's lives. I'm talking about Johnny Griffin, Phil Woods, Tommy Flanagan, Art Blakey, Freddie Hubbard, Kenny Burrell, Art Farmer, Ahmad Jamal, Clifford Jordan… Just to drop a few names.

JL: I was not a jazz guy. But I have always loved live music, mostly rock, and still do. What we put together at Bay Burger was a dream come true for me, having week after week top live music to listen to and be inspired by. And so I have become a lover of jazz, though still a fairly uneducated one. So much of the musicianship is so high, the enthusiasm and dedication to craft is so palpable, being a part of this has truly been such a joy for me.

CB: I'm a drummer and percussionist. That is my core. I'm a musician before anything else. I lose myself completely when playing music. It's like flying in outer space. My goal is to bring as many people as possible along with me on this experience.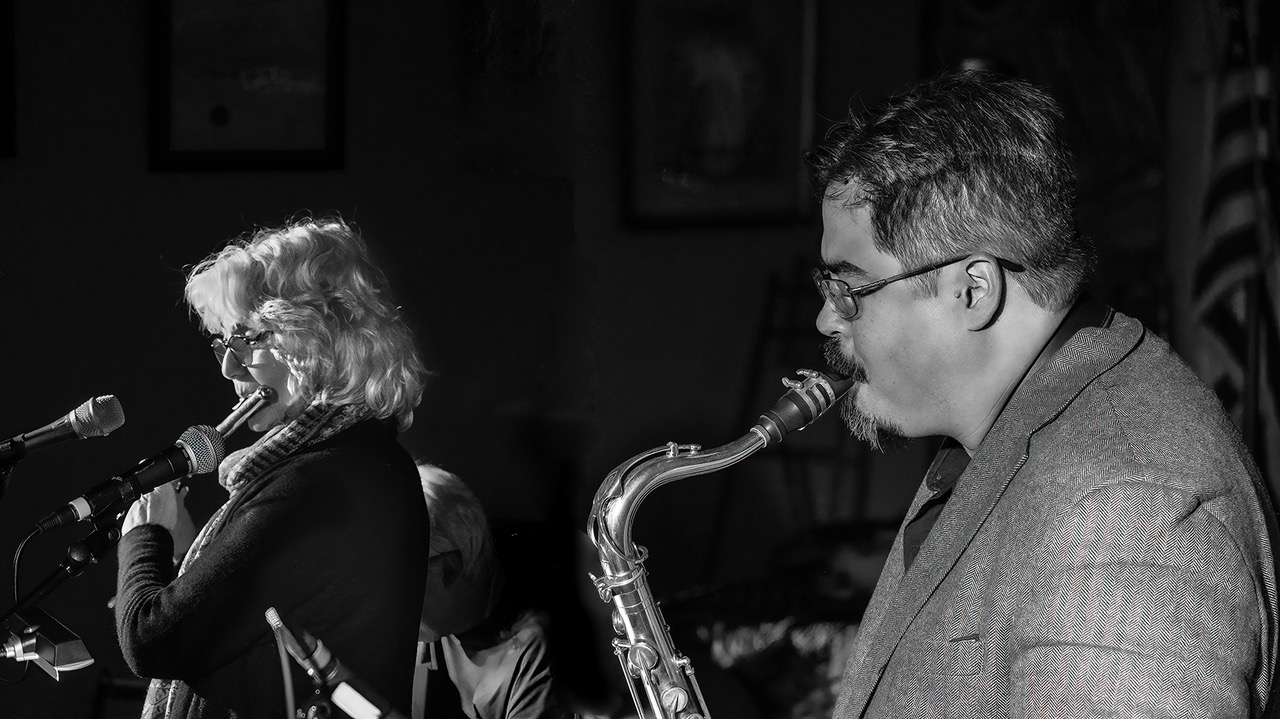 Are there any memorable
 

performances over the years that really stand out to you?

CB: Too many to list. We have weekly shows year round. During these shows we always have deep emotional moments combined with high musical performance. That's not an exaggeration. 

JL: The nights that have moved me the most are the ones when our younger local musicians have come together and had the chance to play on stage with leading international jazz musicians, like Morris Goldberg, Randy Brecker, Ada Rovatti, and Alex Sipiagin. Helping facilitate these experiences for these home grown high grads like Tomas Majcherski, John Ludlow, and Max Feldschuh — with their proud families in attendance — has been more than worth all the work and effort.

JC: I've seen/heard something like 30,000 live jazz shows. Our Tuesday weekly sessions led by Claes are often times memorable. I look forward to them every week. We had a great set at Southampton Art Center [recently] with the Will Bernard Quartet — extraordinary band with John Ellis on saxophone. If I had to pick one or two from the past two years I'd say, a band led by Gene Perla (bass) playing the music of Elvin Jones, Jacques Schwarz-Bart, Caleb Wheeler Curtis with Marta Sanchez, Emilio Solla, Albino Mbie, Wynton Marsalis.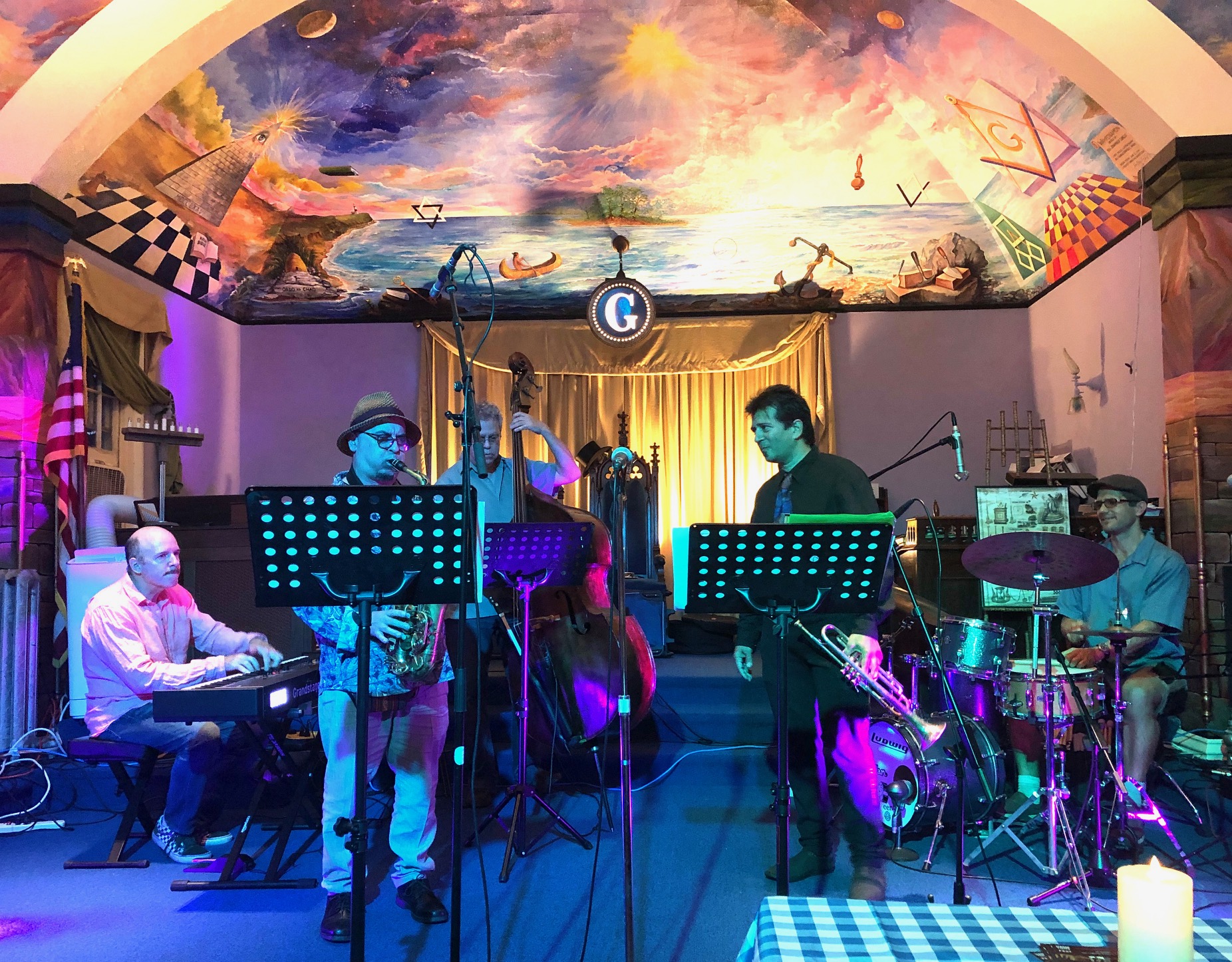 You bring diverse groups of people together through
 

music and shared public

 

experiences.

JL: Bringing talented musicians to share their work and creativity with a large audience, largely through improvisation… this has a great facility to bring our citizens together in common shared experience, and we need that more than ever.

CB: The East End is a peculiar place and not easily categorized as it is a place in flux. It used to have a vibrant scene of both visual artists and live music. But even its heyday jazz and multiculturalism was never prevalent — except back in the whaling days where people from all over the world walked the streets, dozens of languages were spoken, bringing along customs and traditions, and music. As the world is becoming increasingly smaller and worldwide issues and opportunities reach our attention, it is of utmost importance to understand and educate ourselves with foreign traditions, cultures, and folkways. Uniting the East End population with music from around the world is our attempt to bring about appreciation and understanding of world cultures, including Indian, African, American Jazz, Latin, or Middle Eastern music.

JC: Jazz music essentially is about group communication.That's the nature of improvisation in a jazz context. The audience is part of that circle of communion. Music is how I made friends as a teenager. So much pleasure and deep connection comes from sharing the mystical bonds of melody, harmony, and rhythm.