The White Room Gallery in Bridgehampton presents "On The Bright Side." The show opens on October 6 and runs through November 13. There will be an opening reception on Saturday, October 8, from 5 to 7 PM.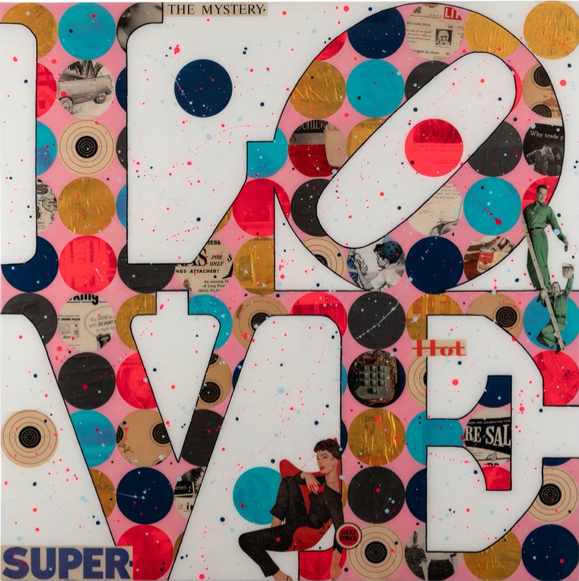 "It's a perspective for life as evidenced by Monty Python's mass crucifixion scene where Eric Idle, who is also being crucified, urges his fellow victims to always look on the bright side of life. It is also a vibrant and powerful arena for art. Minimalists use a splash of color as an accent. A subtle hint of something more. There are no minimalists in this exhibit.   Dissected portraits of famed musicians painted with a rainbow palette jump off the canvas. Cultural symbols and icons are imbued with an array of colors for impact as well as celebration. In the abstract, color is used as a social commentary of urban life capturing the hustle and the often-overlooked brightness of it all. Don't get us wrong we have nothing against black or white but as the celebrated painter Kandinsky said, 'Color is the keyboard,'" said a statement from Andrea McCafferty and Kat O'Neill, the gallery's co-owners and co-directors.
The show features the works of artists John Joseph Hainright, Russell Young, Jack Flo, Linda Zacks, Craig Alan, Seek One, Punk Me Tender, Nelson De La Nuez, Greg Miller, Rich Bollinger, Manaz Mostamandy, and more.