Dana Trotter has long been a power player in the world of Hamptons real estate closing over $1 billion during her career. Around June of 2022, Trotter made news with a bold move that had the Hamptons and national real estate community buzzing – she left her long-time brokerage to become a founding partner of The Agency, a relative newcomer founded in 2011 seeking to establish itself on the East End. Lucky for them, Trotter has always had an unerring instinct for where the money — and opportunity — resides. Under her leadership, The Agency has plans to grow the East End to 30 to 50 agents.
To those who have followed Trotter's meteoric success, the transition seemed puzzling. Why would someone leave the familiar trappings of their supersonic career for an unknown entity to the region? With her entrepreneurial spirit and her uncanny ability to recognize opportunity, Trotter aims to bring her insider knowledge and extensive network to grow The Agency into a real player among the hedgerows of the Hamptons.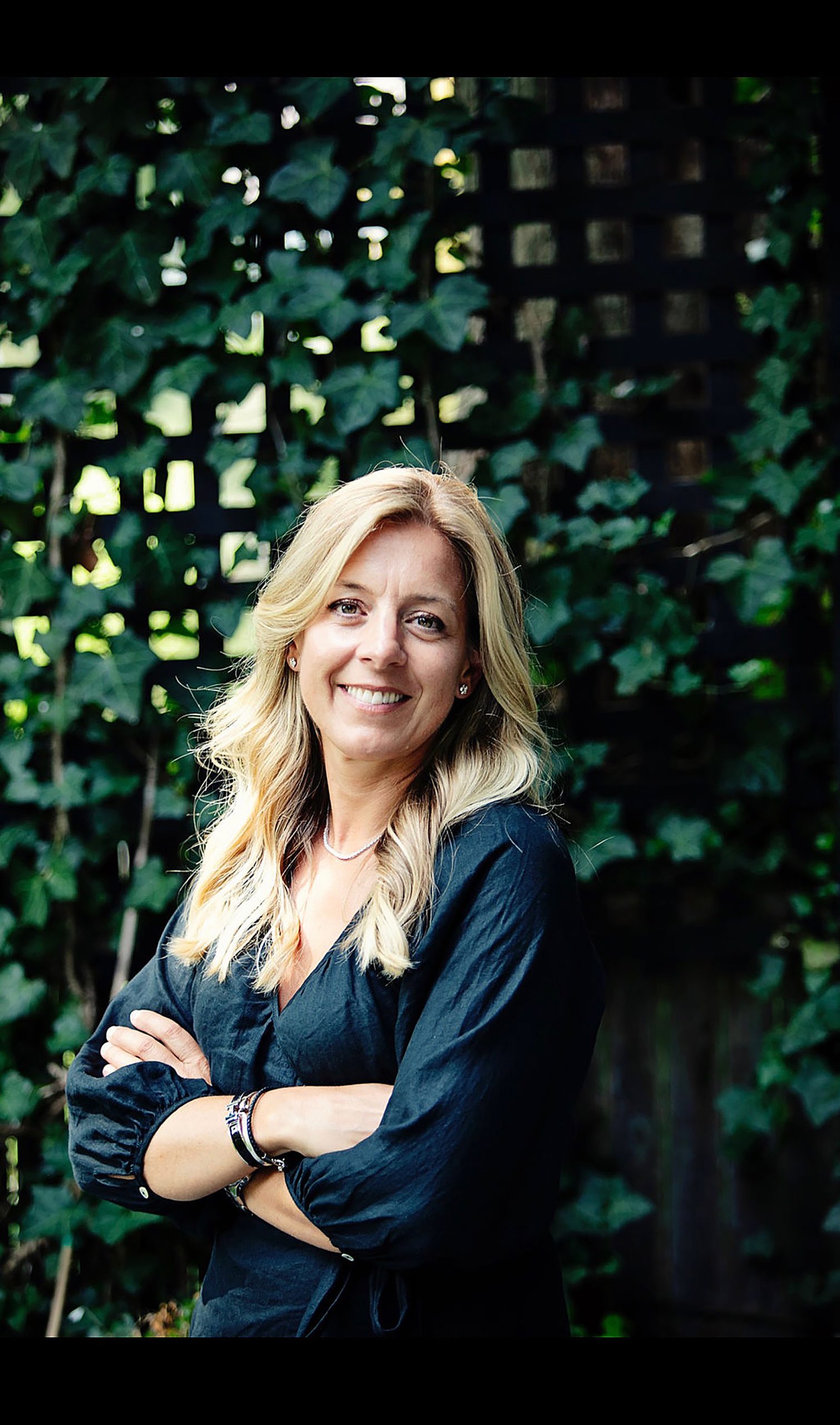 "The Agency chose me, or Tyler did I should say… It's a rising brand that I started following years ago and the fit and timing were right," Trotter revealed.
Tyler Whitman was one of the cast members of Bravo's "Million Dollar Listing New York" and someone that Trotter knew from the equestrian world. "Tyler and I met through our shared love of horses at the barn at Two Trees Farm," Trotter reminisced. "He tells a story about how when he first started selling out here, I trotted up next to him one day and introduced myself and told him I had been in the business for 20+ years and was happy to help him if he needed anything. He said most other brokers weren't particularly friendly toward him as a newcomer and I was just the opposite. We developed a nice relationship from there and now we're opening The Agency Hamptons franchise together."
She was drawn to their concierge-style service catering to those who expect white-glove treatment when spending eight or nine figures on a shingled property. "It's the same white glove approach I'm accustomed to," Trotter explained, "but I love that it's a return to a nimble company with a boutique experience. There are many big box stores in the world, but I think people buying luxury real estate in the Hamptons often prefer a boutique experience."
Yet The Agency also boasts global reach and social media mastery to ensure maximum exposure when it comes time to list. Trotter sees The Agency as perfectly positioned to shake up the Hamptons — just the kind of high-stakes gamble that thrills this real estate pro. Dana Trotter is just getting started on rewriting the rules of luxury living by the sea.
Being asked to bounce is familiar to Trotter. If one is a successful real estate broker in the Hamptons, you get calls regularly and she is no exception. Why did The Agency's outreach to her stick? "I wasn't actively seeking a change as I had been offered to switch brokerages many times over the years but never really had a compelling reason to leave," she explained. "When Tyler approached me about The Agency, everything came into focus and I really couldn't say no to the opportunity to be a partner at a fresh, hip brand during an exciting period of growth for the company."
And the region was experiencing record growth.
As the pandemic reshaped work and life, the tony enclaves of the Hamptons saw a stunning renaissance in its luxury real estate stage. While urbanites fled the cities, an unprecedented wave of new boutique agencies swooped in: Serhant, OFFICIAL, Hedgerow Exclusive Properties, and more.
Though some of them started their plans for the East End pre-pandemic, these upstarts sought to cater to elite buyers craving seaside escapes faster than ever. Dana Trotter had a front row seat to this transformation. "We experienced a major shift in office culture during the pandemic," she reflected. "It was a tough transition to go from working closely with people in the office that I considered like family to hardly seeing anyone in person."
This disconnect steered The Agency's glamorous new space. "This shift informed how we designed our new office and the goal was to create a stylish, flexible gathering space that doesn't just feel like rows of desks and cubicles. We want agents to feel comfortable enough to work efficiently and proud enough of the space to host clients," she explained. The result is a chic oasis in Bridgehampton where deals are sealed and brokers host clients with Hamptons hospitality.
While they all operate with differentiating qualities — such as Serhant's focus on the world of the agent, Hedgerow operating in stealth exclusivity — The Agency's focus on hyper white-glove international concierge service will be their reputation.
Working in synergy with their global partners, The Agency in the Hamptons covers the territory from Quogue to Montauk and Trotter was mysterious when asked if they were looking into the North Fork. "We'll have to wait and see," she said with a wink.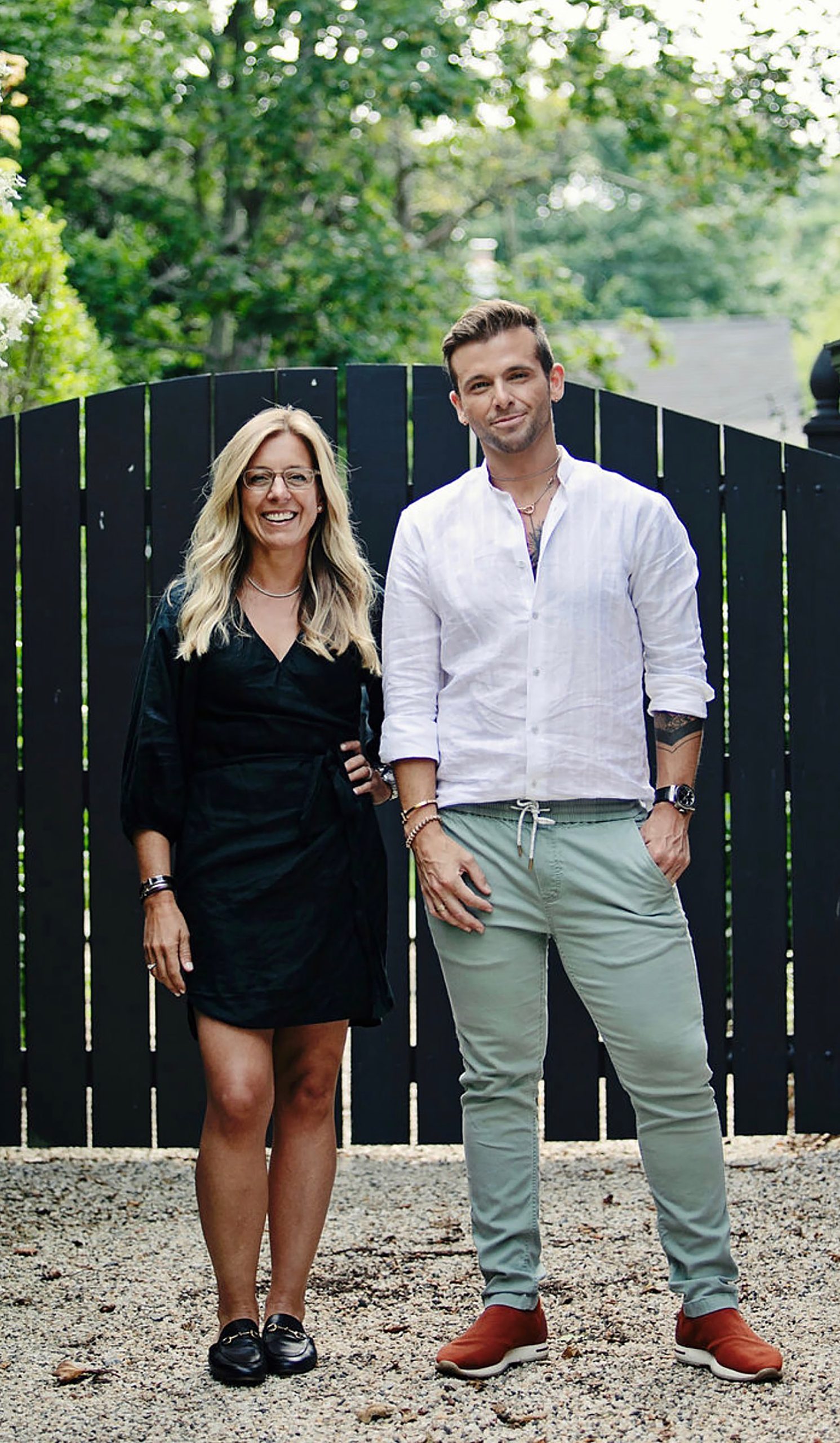 Dana Trotter may not be Hamptons-born, but she's Hampton-bred. She moved to idyllic Amagansett as a girl, strolling to school down quaint Main Street. She recalls her youth fondly: "I grew up in this charming old farmhouse from the late 1700s. We were so close to the school that we would walk every day and spend the afternoons at the Farmers Market across the street."
Trotter had mentors to pave her path. "My mother was in the business for over 40 years and my stepfather was a builder/developer. Mom introduced me to the business over 25 years ago and I'm so grateful to her for that." From them, Trotter gained decades of insights into the ebbs and flows of the market. "Having been lucky enough to move out to the Hamptons in the '80s means that I've seen many cycles in real estate."
She also has a second passion: horses. "I schedule my riding like most people schedule the gym or spin class in the morning," she explained. Often she multitasks, brokering deals from the saddle. "You'll find me in the field texting or talking from my horse's back!"
For Trotter, riding provides more than exercise or escape. "I meet so many incredible people through riding that it really is my best form of networking." With family demands, she's unable to attend many Hamptons soirées. But atop a horse, she makes connections on the grassy fields. Riding also indulges her competitive drive. "I am extremely competitive so I still try to train and show at four to five events a year. It's an adrenaline rush from the energy at a horse show and I love to compete!"
While summer in the Hamptons glitters with parties and pulsing energy, for Dana Trotter, it's been nonstop work building her business. "There honestly is not much down time at all for me during the summer, especially this year," she said, "but I'm so fortunate to live, work, and play out here."
Trotter cherishes stealing moments with family. "I'm so grateful for my husband Gordon's unwavering support in all of this. When we finally have an afternoon free, I like to get out on the boat with him and the kids and meet up with friends for water sports," she said. Come evening, beach strolls with pups in tow beckon — a moment of tranquility before the next big listing. "Beach walks with the dogs in the evenings are amazing too," Trotter enthused.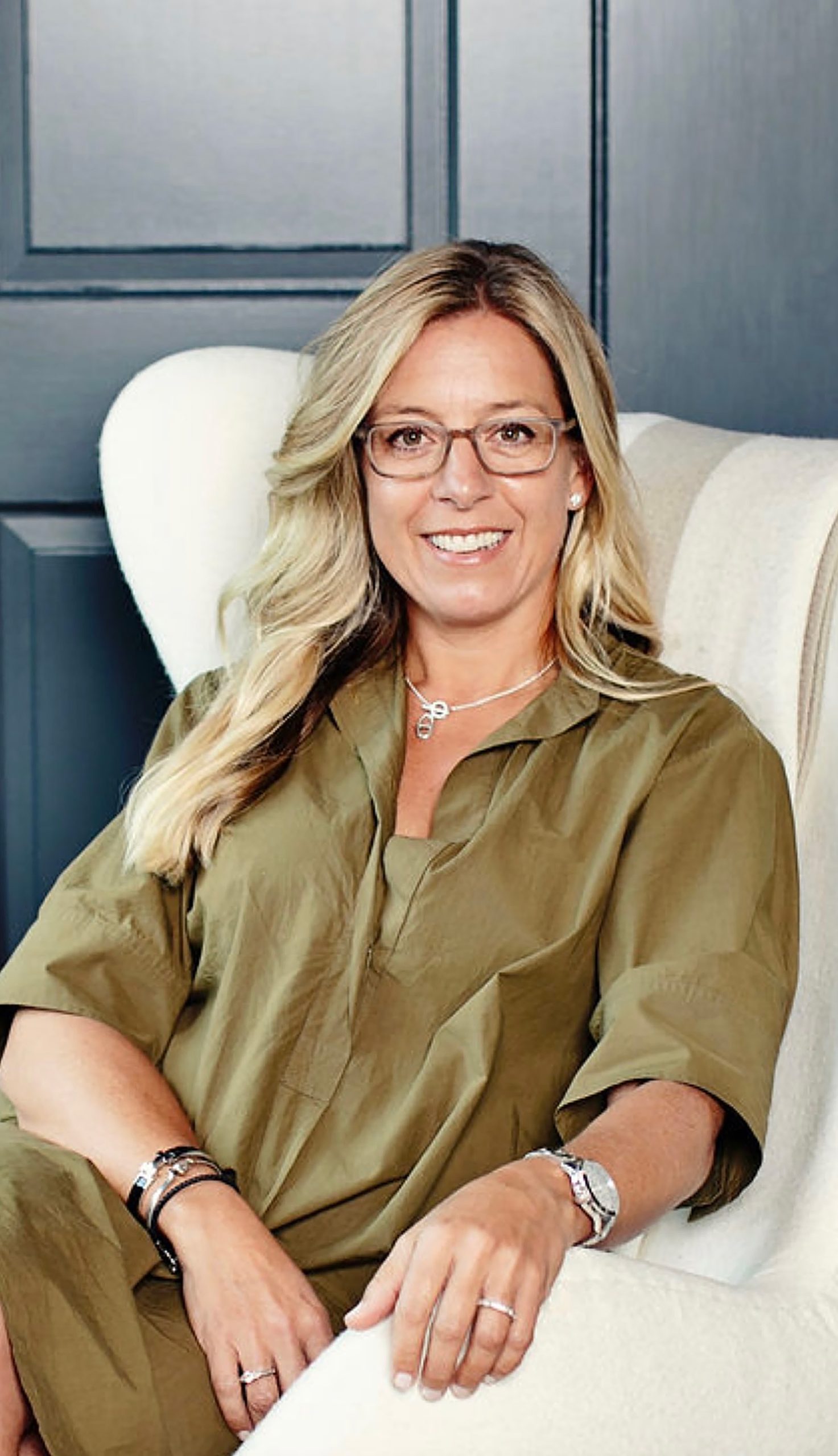 Dana Trotter has cultivated insider access through real estate mentorship and equestrian adventures. She's galloped her way to success on the winding roads and grassy fields of the Hamptons. Where she rides next, the real estate world eagerly waits to see.
To learn more about Dana Trotter and The Agency, visit www.theagencyre.com/agent/dana-trotter.
Check out Trotter's listing at 194 Sagaponack Road, which she calls a "magical spot." It has over 2 acres south of the highway with mature plantings with room for a sizable house, pool, and tennis.