For sisters Fallon and Ava King a black turtleneck and jeans has always been their go-to look. The duo has created the namesake line, Fallon & Ava, designing a classic turtleneck style for every woman. We spoke with the sisters to learn more.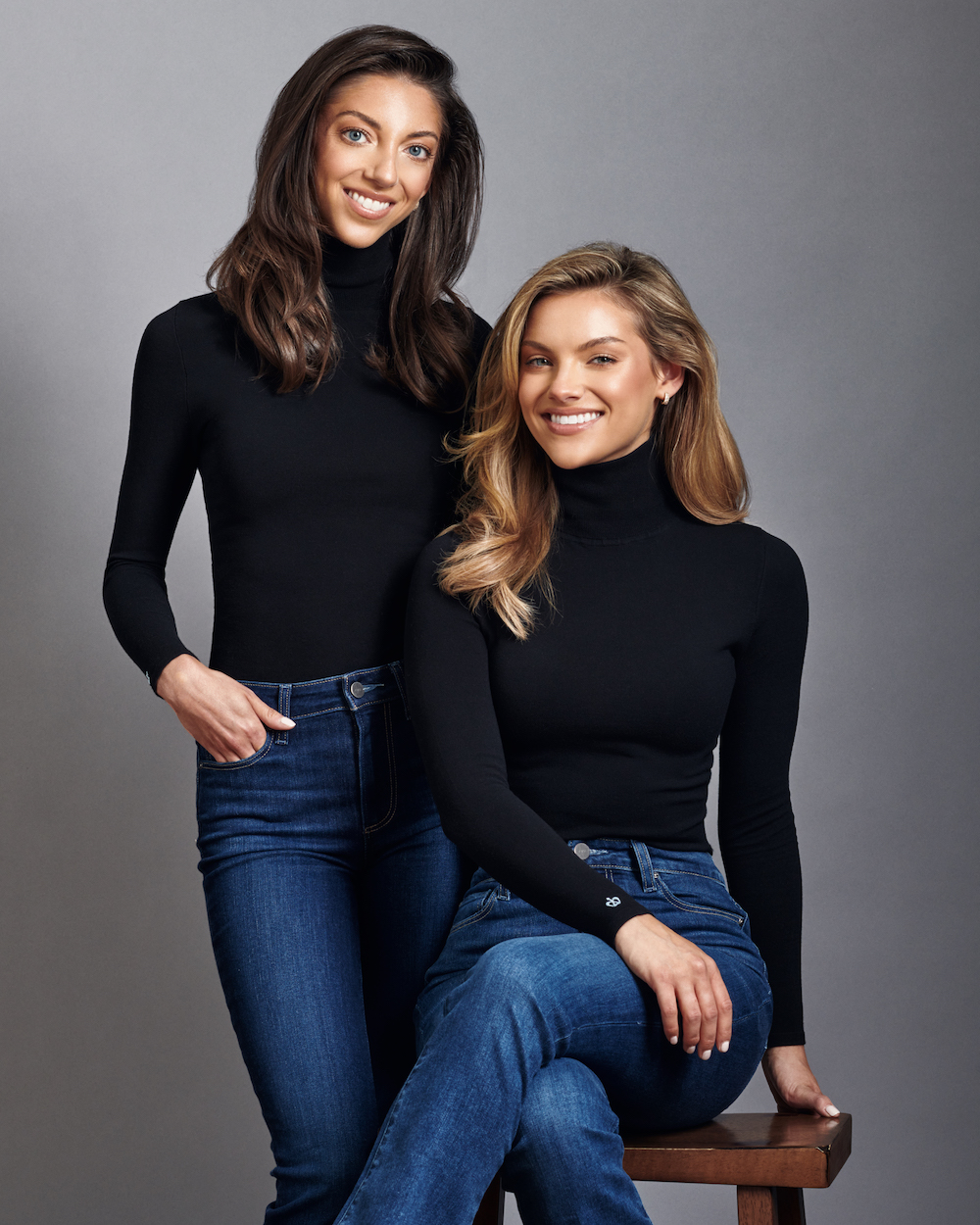 Tell us about your backgrounds. You both attended the Fashion Institute of Technology?
Fallon: Yes, I majored in fashion design at FIT. When it came to applying for college, there was no other option for me. It had to be FIT. It was my dream to go there since I was 14. In addition to co-founding Fallon & Ava, I am also currently the senior designer at the fashion brand Sachin & Babi as well as an embroidery designer for Carolina Herrera. I always wanted to work with luxury brands like these because there's something so rewarding and exciting about designing pieces that are special, thoughtfully crafted, one of a kind, and meant to last. That's why when creating Fallon & Ava, there was no question that it had to give that feeling of luxury. That's what we have experience in and what we've always had an appreciation for.
Ava: Yes, I majored in Advertising and Marketing Communications. The road to FIT and moving to New York was a lot different than Fallon's. I started dancing at the age of 2 years old and pursued a career in ballet, dancing all over the country. It wasn't until I was 18 that I decided I wanted a change for myself. Since Fallon is four years older than me, while she was at FIT in New York City, my family and I would visit her often, so my own love for New York quickly grew, but I didn't know what I wanted to be or what I wanted to do after I quit ballet. It was Fallon who introduced me to FIT and gave me the thought of another career in public relations. While FIT was never a dream school for me, it was the best decision I ever made deciding to go there. In addition to co-founding Fallon & Ava, I am also currently a luxury wedding and event planner. I always had an aptitude for entertaining and I loved to cook, so moving into the events industry felt very seamless to me. Working with high-end clientele in luxury events really helped me understand the customer for Fallon & Ava and be able to produce events for our brand.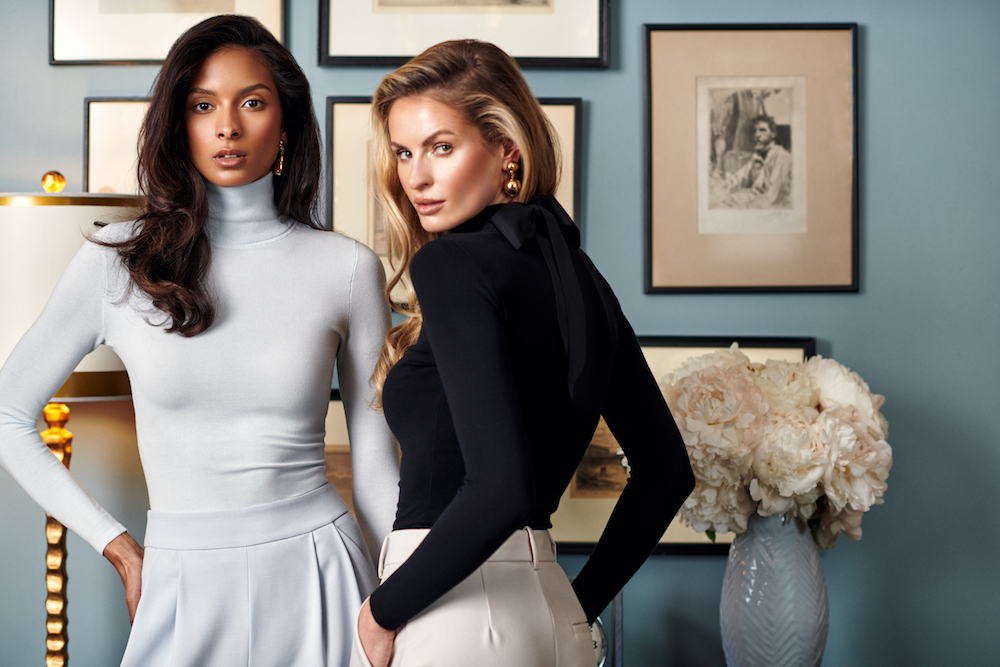 Did you always know you'd want to be in the fashion industry?
Fallon: I knew I wanted to be a fashion designer and live in New York since I was 7 years old. When I was young I was always the kid at recess who, instead of playing kickball on the playground, I was sitting on the side sketching in my sketchbook. I always dreamed about having my own line someday. Starting a line seemed so daunting at first, but after a few years working in the industry, I had the opportunity to experience more than just the realm of design and also learn about production and e-commerce. Having a more holistic understanding of the industry, made it easier to take the leap and start a brand but what made it even easier was knowing I wasn't taking this leap alone but with my sister and best friend.
Ava: I was surrounded by fashion my whole life. Our mother is such an elegant woman, and I always admired her style growing up. Timeless, chic, but never too overdone. To me, she started the quiet luxury trend before it was even a thing. Then, with Fallon knowing she wanted to be a fashion designer since she was 7, I got to see the fashion world through her eyes. I remember watching Project Runway with her all the time as kids. It was inspiring to see her dream all those years and for it to come true now. For me, while I was always surrounded by fashion my whole life, it was something I slowly found on my own as I got older and more so when I moved to New York. I was taught that to make a great first impression, was to dress well and that always stuck with me. I went through many different phases when it came to my style, but the one thing that was in my wardrobe from day one was a turtleneck.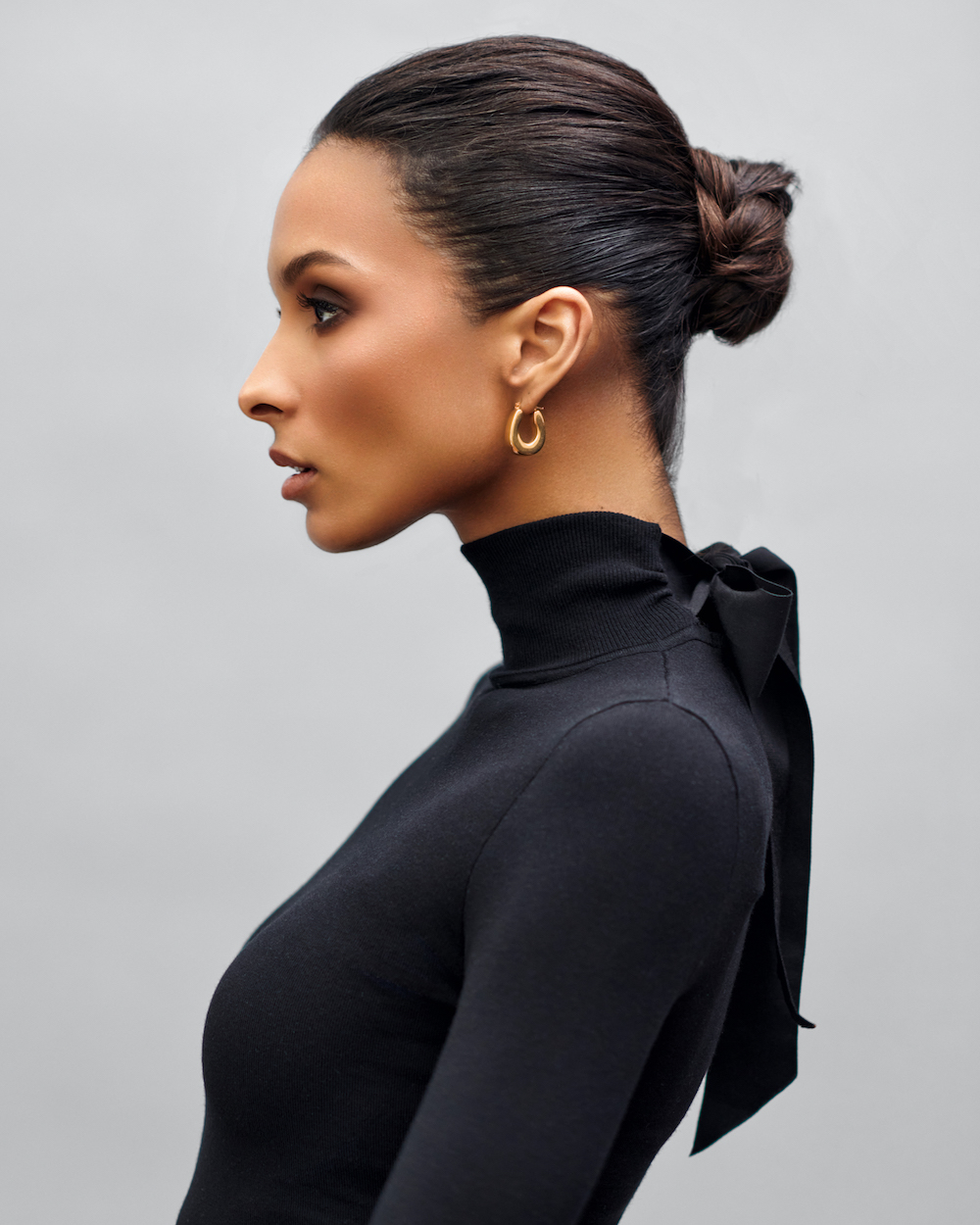 Tell us about the concept for Fallon & Ava.
Fallon: Fallon & Ava is the first and only brand that specializes solely in turtlenecks, making us the destination for the perfect turtleneck. As life long turtleneck lovers, we found there's something about wearing an impeccably made and well-fitted turtleneck that instantly gives you confidence. Our turtlenecks are designed to be a timeless, wardrobe essential that can look equally elegant in a business meeting, on a date, or at a black tie event.
Ava: We launched the brand with two styles, the Classic Turtleneck in black, beige, and our signature blue and The Bow Turtleneck in black. We took the classic turtleneck and gave it an upgrade with the bow, a concept we invented when solving common problems that women have when wearing turtlenecks. The number one complaint women have when wearing turtlenecks is that they can feel restrictive in it and it doesn't form to their neck. The attached grosgrain ribbon ties in the back making the neck adjustable for comfort without losing its functionality and style. This design has a patent pending. This past spring, we launched the sleeveless turtleneck in pink peony and the sleeveless bow turtleneck in signature blue. The bow has become our best seller, and we love that its functionality also adds a beautiful touch of femininity and fashion, creating a statement to any look.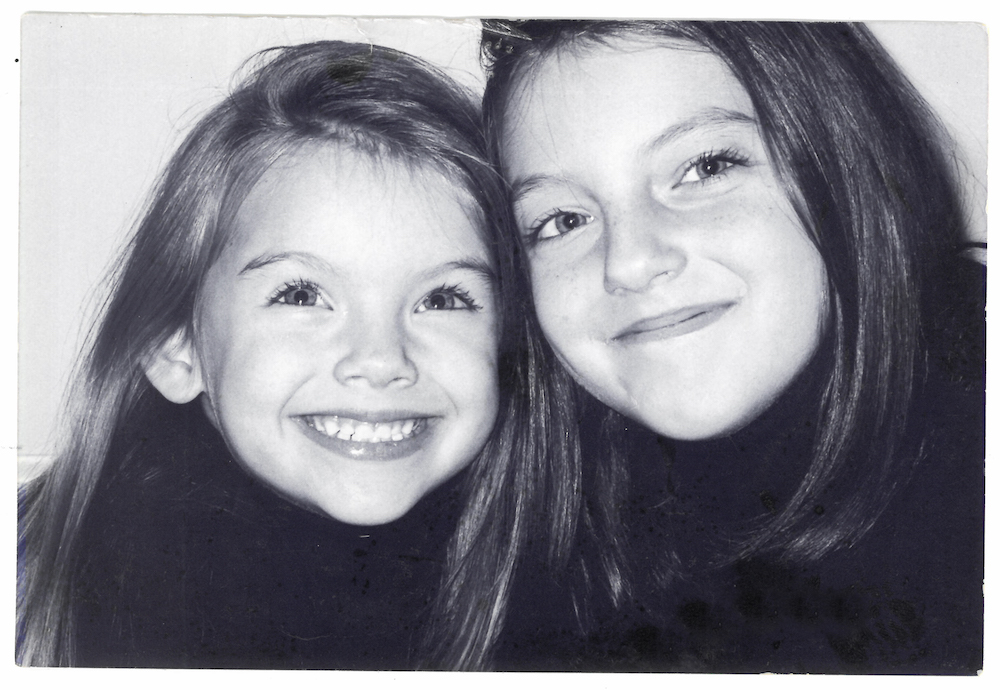 As a family business and working together as sisters, how has family inspired you?
Fallon: Family has and always will be the most important thing in our lives. Ava and I do everything together. Not only do we work together, but we also live together, travel together, and hang out with the same friends. We're also extremely close with our parents, so family naturally became the core value of this brand from the start. When we first came up with the idea for Fallon & Ava, our very first brand meeting was as a whole family after dinner on Christmas Day in 2020. We sat around the dining table with our notepads and pens and together brainstormed ideas on what we envisioned for the brand. We wouldn't be who we are and we wouldn't be where we are without the love and guidance of our parents. Our mother, especially, was the inspiration for starting a turtleneck brand. When we were young, our mother would always dress us in turtlenecks. We grew up wearing them and they soon became our signature look. Besides her love for classic, timeless style, she says turtlenecks were the one thing that the three of us could all match in because a turtleneck is one of the few articles of clothing that a baby can wear, a mother can wear, and a grandmother can wear.
Ava: Everything we do is inspired by family and what our parents taught us. We incorporated many elements from our childhood and from our family into the brand. Our signature blue color is the color of our family home. Our mother, who loves interior decorating, has been an inspiration in everything we do. Our signature blue is a way for us to bring a little bit of home and family to our customers.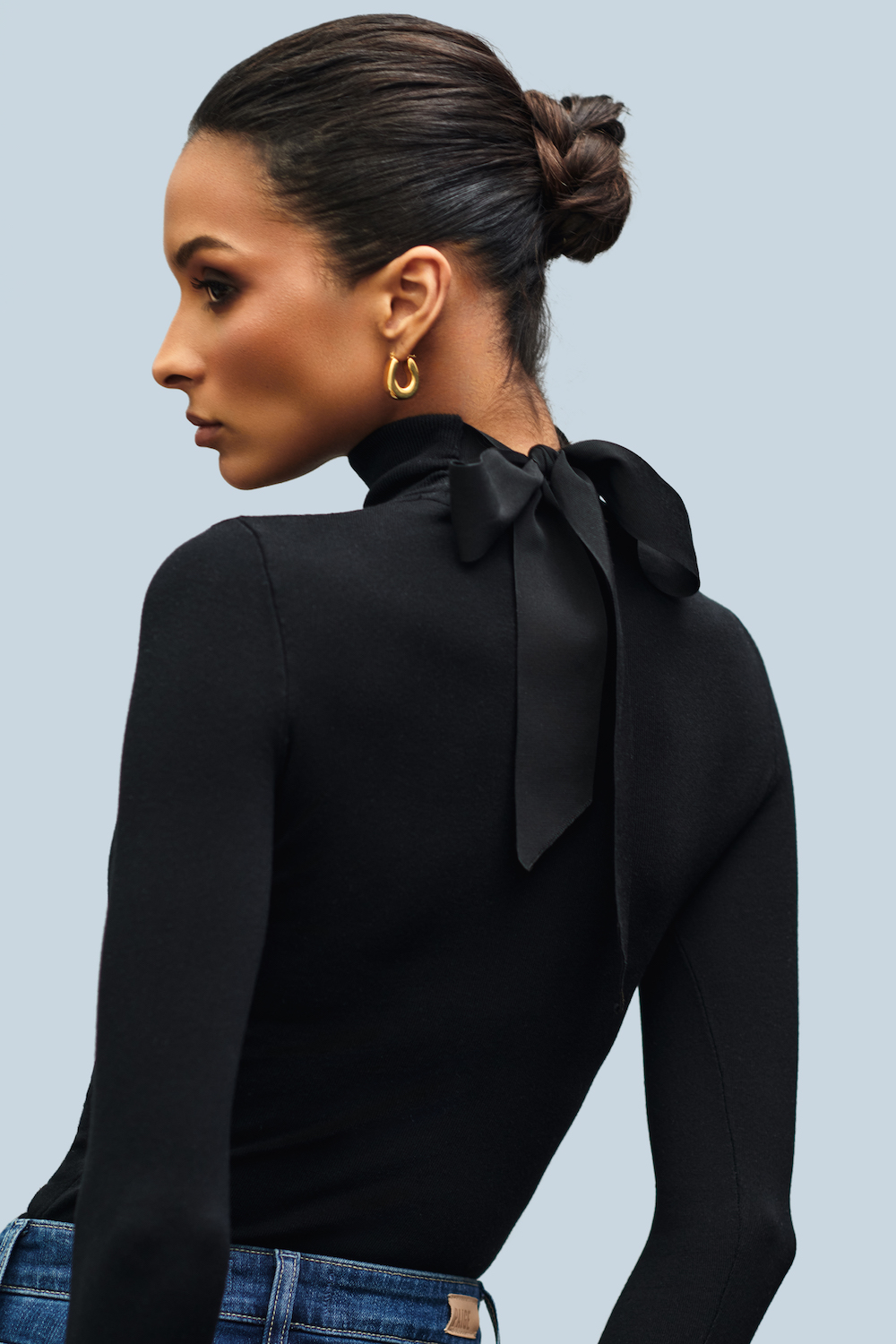 Talk a little about your values as a company.
Fallon: Our core values as a company are family, kindness, human connection, and women empowerment. We do this the Fallon & Ava way, the way our parents taught us: to be kind, to create an authentic connection, to support women, to give back, and to never forget where you came from and who has been by your side through it all… family. These values built this company and we will carry them with us in everything we do. The Fallon & Ava turtleneck is more than just a turtleneck. It's a mission, a secret weapon, an aspiration, a family, and a little a piece of home.
Ava: Being a woman in today's society, it is important for us to support and uplift one another, and we wanted that to be at the forefront of our brand. Our friends have told us that they consciously choose to wear our turtleneck when they know they need to feel extra confident or powerful that day. We had a friend wear it for her professional headshot, one wore it for an important interview, and another wore it for a meeting with the head of the company she works for. Hearing these stories mean the world to us. Our mission as a brand is to serve as a platform for women to embrace their inner power, allowing them to navigate the world with confidence and poise while wearing a turtleneck.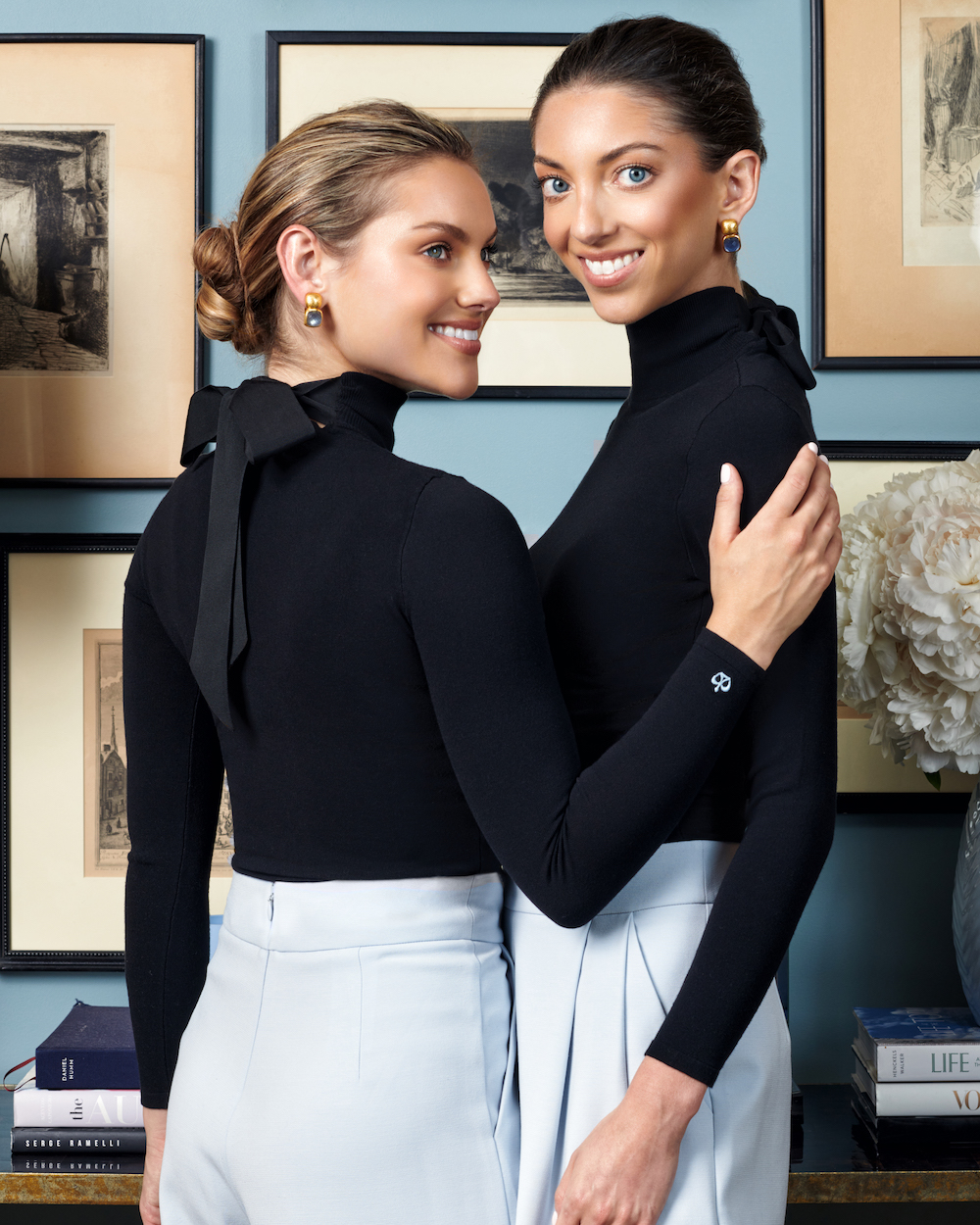 What makes the perfect turtleneck? Tell us about the materials you use to produce your pieces.
Fallon: Our turtlenecks are made in a 40-year old family owned factory in Tuscany, Italy of sustainable Italian yarns. Our yarns contain a certified LENZING™ ECOVERO™ fiber, a sustainable viscose derived from certified renewable wood sources. Its manufacturing process generates up to 50 percent lower water impact and CO2 emissions. Even our styles with the bow at the back use an Italian grosgrain ribbon made with a viscose that originates from sustainably managed forests. Our yarns are lightweight, buttery-soft, and breathable making our turtlenecks perfect for layering and able to be worn year round.
Ava: Fallon and I wore turtlenecks our whole life. Over the years we had our favorites from different brands, but there was never the perfect one, so when we set out to create the perfect turtleneck, not only were the materials we used so important but also the fit. Our turtleneck contours the body by naturally curving in at the waist. It fits like a bodysuit without the discomfort and struggles of a bodysuit. It elongates the figure and moves with your body while staying tucked in all day without bunching or unwanted bulkiness. Our neck has a fixed fold, so it's always standing at that perfect, desired height and it never looks messy with too many folds or sits too short. Our neck is knitted with a fine rib, which gives the neck excellent elasticity, so you can easily slip it over your head, and once it's on, it comfortably contours the neck without it falling down or stretching out.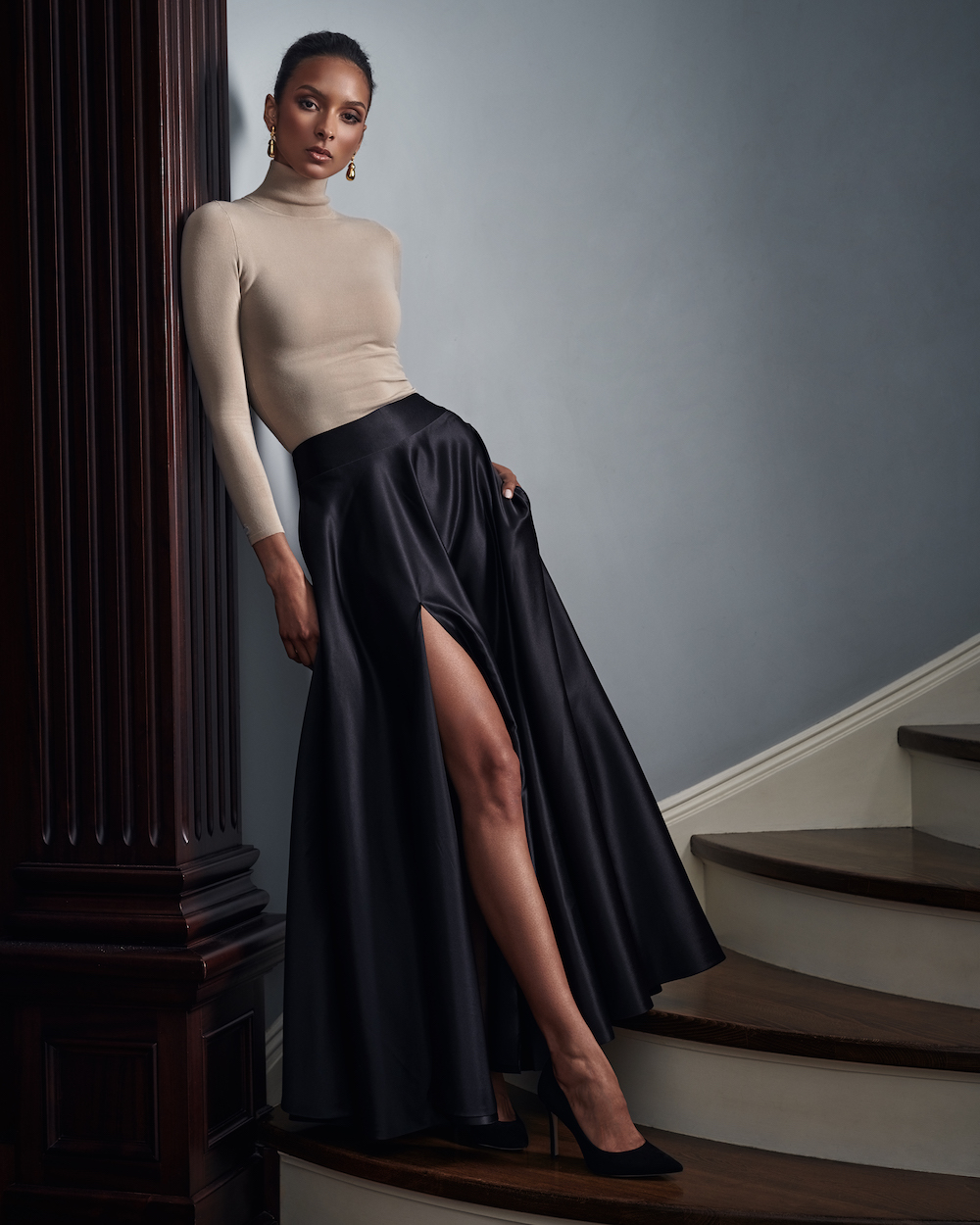 What's next for you and the brand?
Fallon: We found we've seen most success from having in person events and trunk shows so we have a couple lined up for this fall. It's the best way for us to incorporate one of our core values of human connection. When we had our pop up shop in Chelsea last fall one of our favorite parts was meeting new people everyday and many of those people have become some of our close friends. We're excited to meet and connect with more people this fall!
Ava: We have a lot of ideas for the future of Fallon & Ava, including more colors and variations of the turtleneck. With quiet luxury still on the rise, we believe there is a long future for elevated basics, and one thing we know for sure is that turtlenecks will never go out of style. We have also had many requests for a men's collection… so that could be something we look into for the future.