Wine making is a longtime family tradition in the Macari family. In 1995 the first vines were planted as Joseph T. Macari Sr. started Macari Vineyards in Mattituck with his son, Joseph Macari, Jr., and daughter-in-law Alexandra Macari. But the history of Macari wines dates back much further, to the 1930s, when Joseph Sr. began making wine with his father and grandfather in their Corona, Queens basement. This began the foundation and provided the inspiration to start the family vineyard.
The family legacy continues today. We caught up with Gabriella Macari, part of the third generation of wine makers, who has worked with her family at the vineyard since its inception and today serves as Director of Operations, working to manage education, marketing, distribution, and assists with cellar and vineyard activities. She is a Certified Sommelier with the Court of Master Sommeliers and currently sits on the board of Slow Food East End.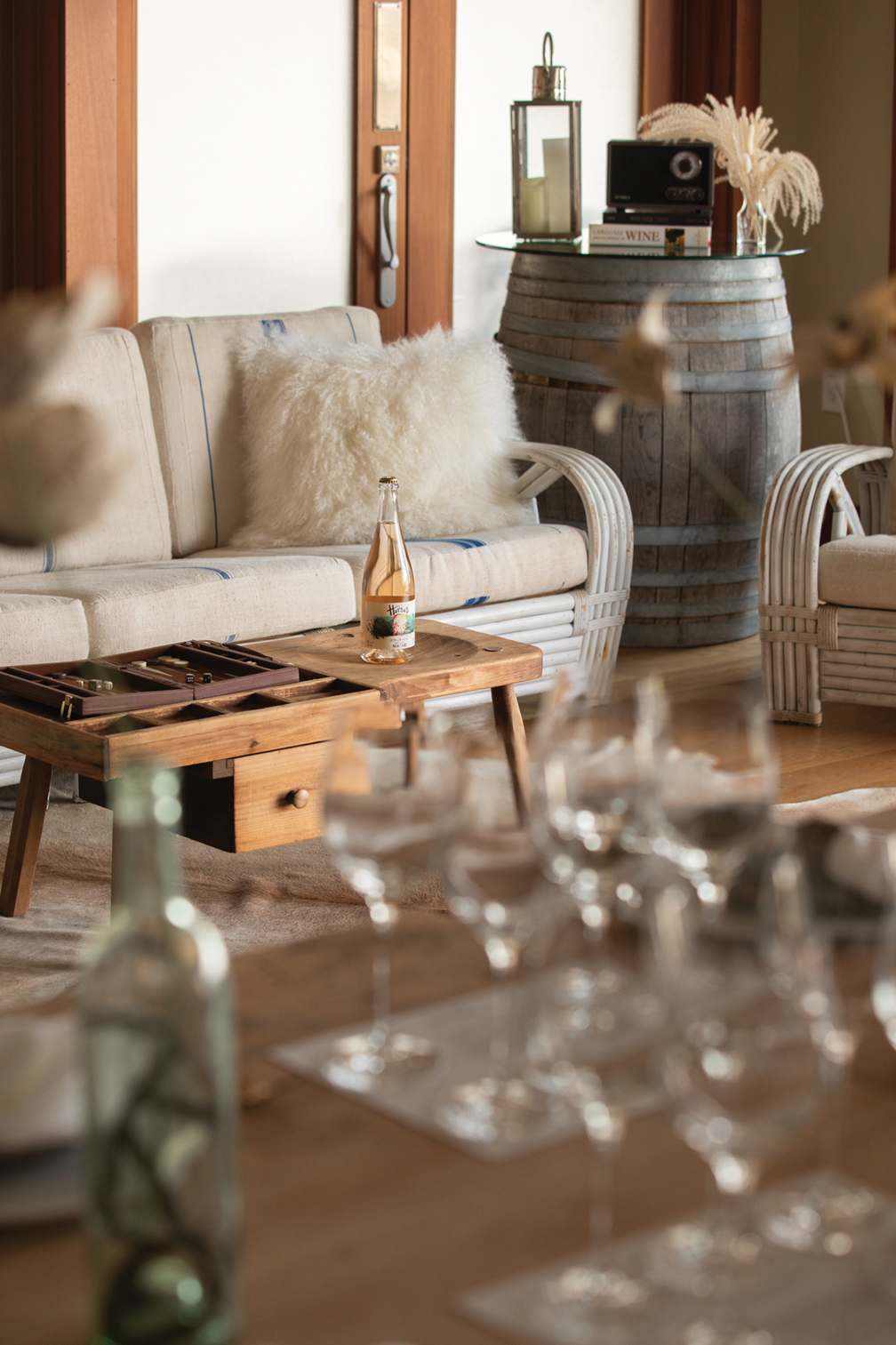 You have a commitment to celebrating a love of life and a regenerative future inspired by the region's rural heritage. Can you talk a little more about this?
Regenerative farming and a commitment to preserving the land has been central to our vision since my family planted our first vines here in the 1990s. We make our own compost from the manure of our cows and horses and we manage weeds by hand, eschewing herbicide. It's definitely not the easy route to take, especially here on Long Island where our climate can pose many unique challenges, but it's central to our identity and not something we'll ever compromise on.

Tell us about some of your offerings and experiences at the tasting room.
At our tasting room in Mattituck, we want people to really understand what goes into the wine that they're drinking. Our team takes the time to explain our approach to regenerative farming, our region's unique climate and our work in the cellar, giving guests an added level of appreciation for the wines they're enjoying. That's not to say that we don't also want to make the experience fun! We just relaunched our Bergen Road Bungalows for the third season, a private tasting experience that can be fully customized for larger parties. We also have our private tasting suite and cellar tasting experience, for those looking for something extra special.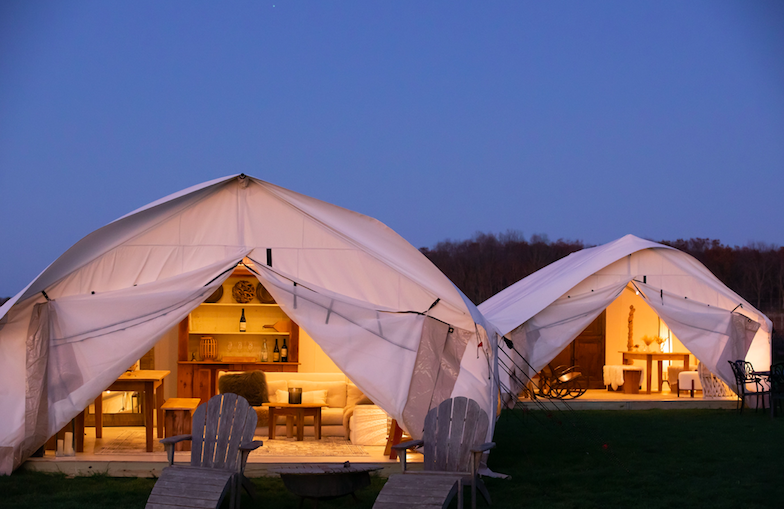 Congratulations on the opening of Meadowlark. Can you tell us a little about the concept?
Meadowlark is a very exciting new undertaking. It's located in Cutchogue, about a 10-minute drive from our Mattituck vineyard and tasting room, and centers around limited-release, small-production wines. Meadowlark gives us a venue to showcase some of the things that our Head Winemaker Byron Elmendrof is working on in the cellar that might not fit into the traditional Macari portfolio as stand-alone wines. It provides a glimpse into our innovative approach to winemaking. The space is also an events venue set across two distinct buildings, perfect for weddings and celebrations, and also open to the community for yoga and other activities.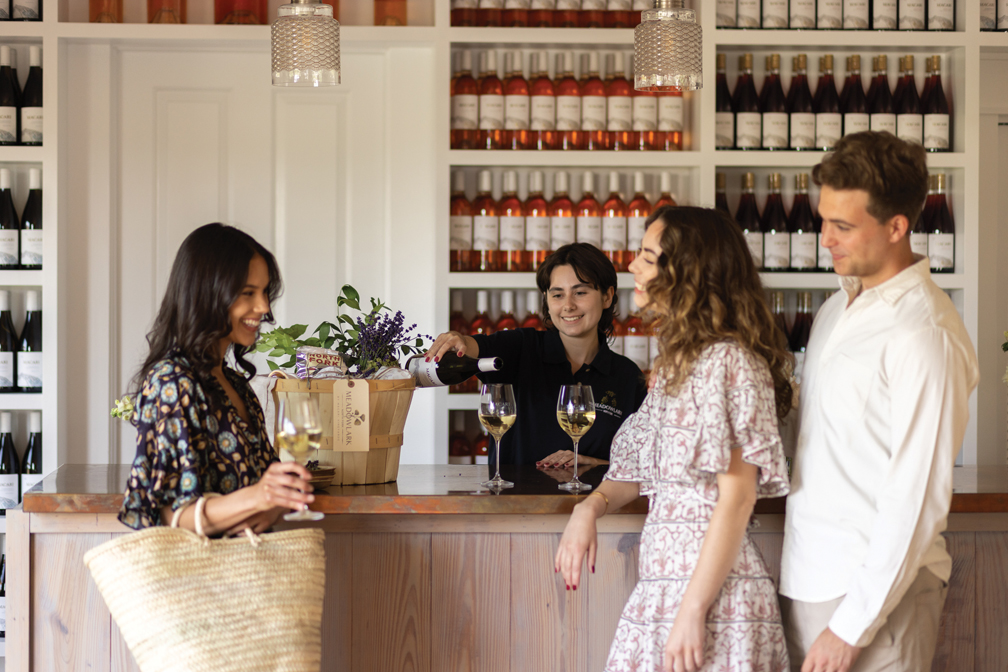 Which wine varietals produced on the North Fork do you favor? Are there any specific wines from the vineyard that stand out this year?
This year was one of our best harvests in recent memories. Our region and climate actually make us well suited to grow a wide variety of grapes — from Cabernet Franc to Cabernet Sauvignon, Petit Verdot, Sauvignon Blanc, and Chardonnay, to name just a few. Our wines are balanced with high, fresh acid and low to moderate alcohol levels thanks to our moderate maritime climate. This year, we're especially excited to release the 2020 Bergen Road, our flagship red that we only produce during premium vintages. It's a beautiful blend of Merlot, Cabernet Sauvignon, and Malbec.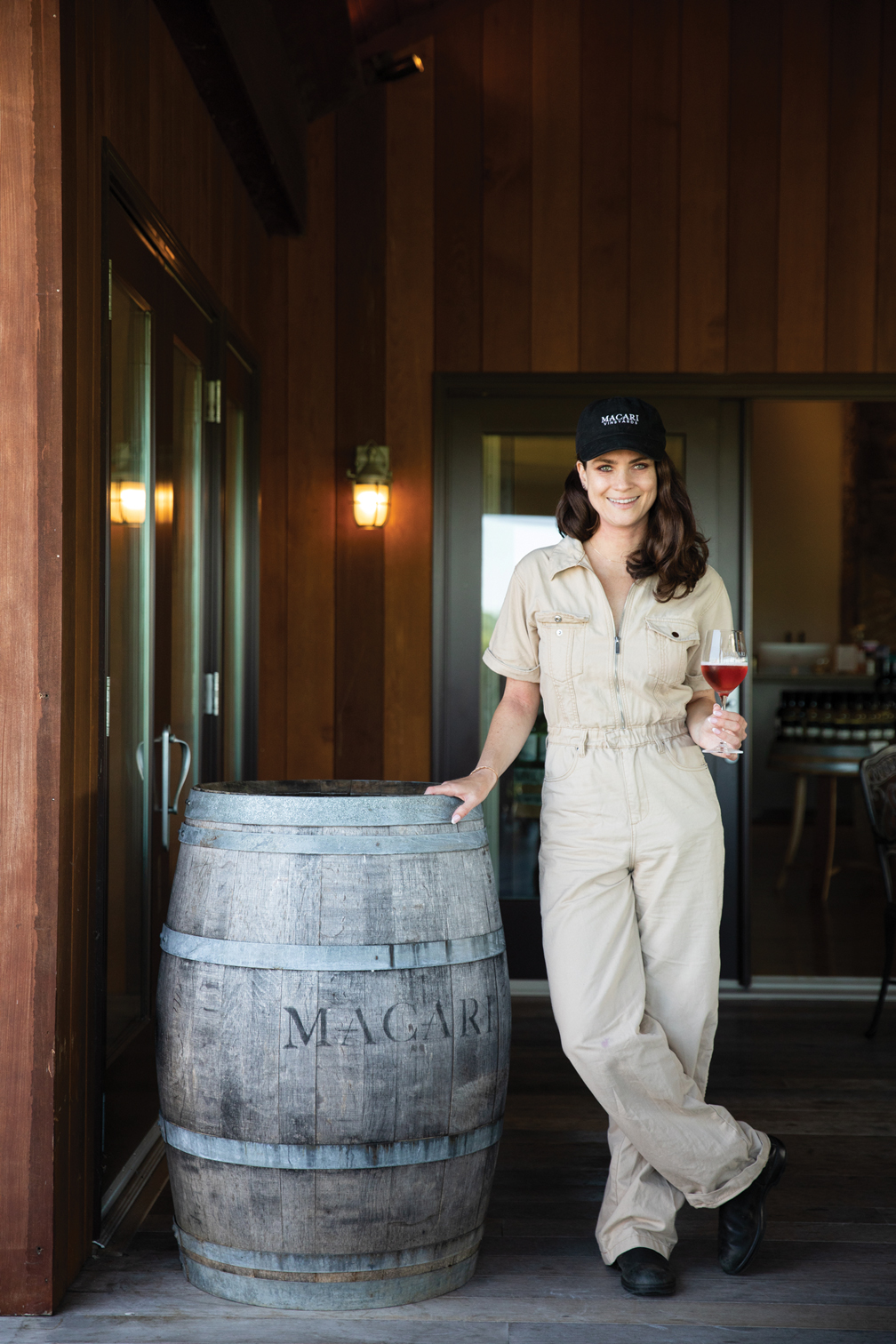 Aside from the wine, what do you love most about the North Fork?
The North Fork is our home. We're constantly inspired by the beauty that surrounds us and the community that make this place as special as it is. We're lucky to have so many friends and neighbors who we constantly call upon as collaborators. I'm very excited to see where the next few years take us.
Any events coming up that we should know about?
Stay tuned for upcoming Sunday Night Supper Series with chef tastings and wine pairings in 2023. All upcoming events are posted on our website.