Actress and entrepreneur Naomi Watts needs little introduction — she's known for her roles in major films like "Mulholland Drive," "The Ring," "St. Vincent," and "King Kong." 
As an entrepreneur in the health and wellness space, Watts was the co-founder of Onda Beauty, located in Tribeca, at Canoe Place Inn in Hampton Bays, and on Main Street in Sag Harbor. She is the founder and chief creative officer of Stripes, a brand that offers natural products for women in perimenopause and menopause. And she's starting the long overdue discussion surrounding these topics for women.
On Thursday, August 31, at 6:30 PM, she will be joined by Dr. Suzanne Fenske, Dr. Somi Javaid, and author Jodie Patterson in a conversation titled "Unlocking Intimacy: Navigating Passion in Midlife" at Canoe Place Inn & Cottages in Hampton Bays.
We spoke with Watts to learn more about her mission to help women.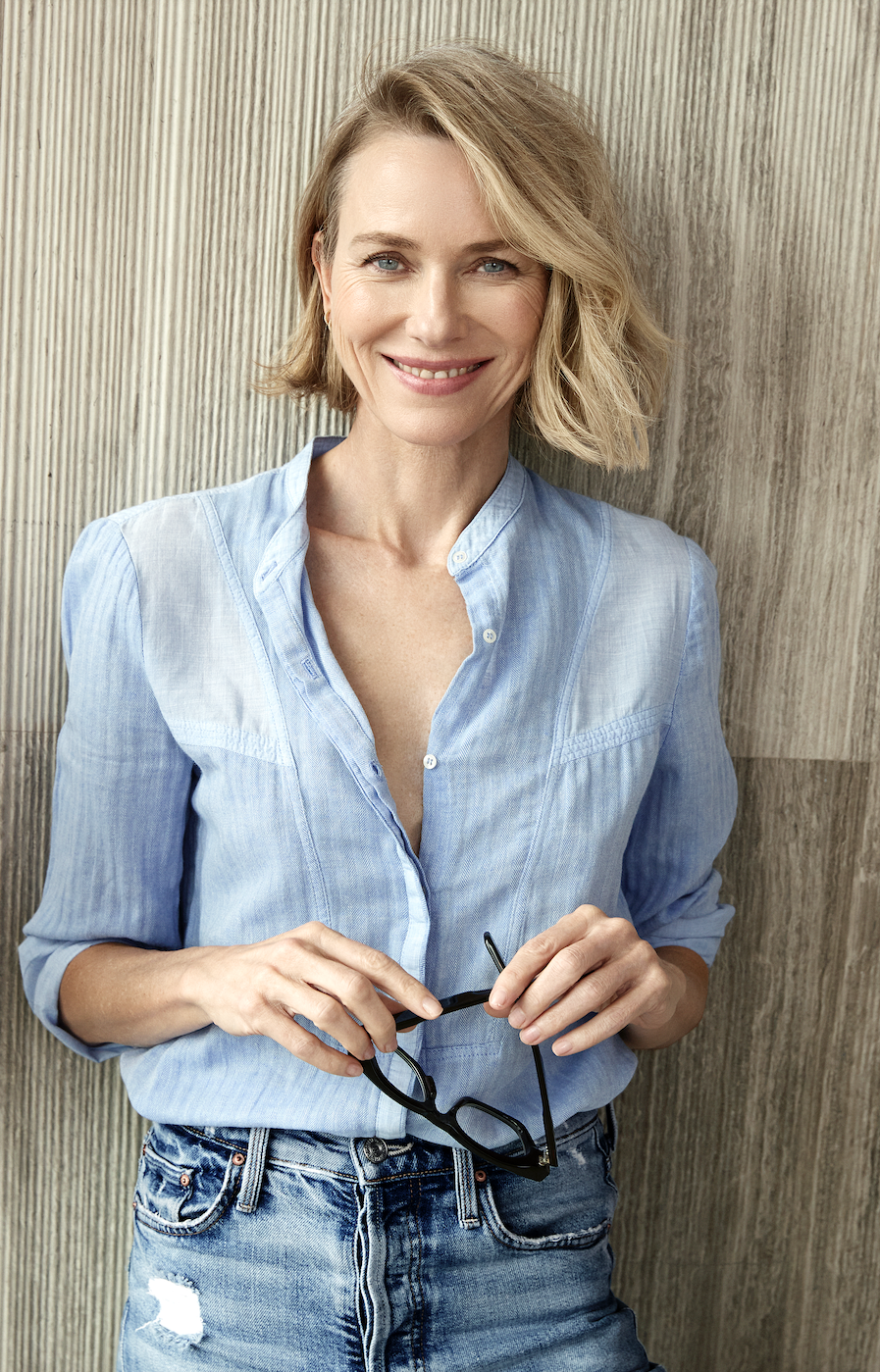 In your upcoming talk "Unlocking Intimacy: Navigating Passion in Midlife" you dive deep into the world of libido and sex drive — a conversation that's been years in the making. Why is it important for you to take topics that surround women and menopause out of the shadows?
Experiencing perimenopause earlier than my peers, I found little discussion about menopause back then. My own journey mirrored my challenging fertility experience, which felt isolating and shameful due to societal views. Realizing others likely felt the same, I recognized the need to change perspectives. It's heartening to see the conversation moving forward, and the reduced shame around menopause now. The menopause movement is emerging, and I hope my generation ends the silence. I celebrate menopause as a natural life phase, not a taboo.
Can you tell us about the panelists Dr. Suzanne Fenske, Dr. Somi Javaid, and author Jodie Patterson. What knowledge will each woman bring to this conversation?
Dr. Somi Javaid is a board-certified OB/GYN and a leading expert in women's sexual health and menopause. As founder and Chief Medical Officer of HerMD, she is dedicated to improving women's healthcare.
Dr. Fenske holds double board certification in Obstetrics & Gynecology and is also certified in Integrative Medicine. She specializes in complex conditions such as perimenopause, menopause, hormone imbalances, endometriosis, pelvic pain, and PCOS, and is the founder of TārāMD in New York.
Jodie Patterson is a notable author, activist, and beauty explorer. She is globally renowned for her advocacy work and speaks on important topics such as identity, gender, and parenting.
These three warriors are making significant contributions to the fields of women's health, medicine, and social activism. Their accomplishments showcase their dedication to empowering individuals, advancing healthcare, uplifting women's stories, and fostering positive change in society.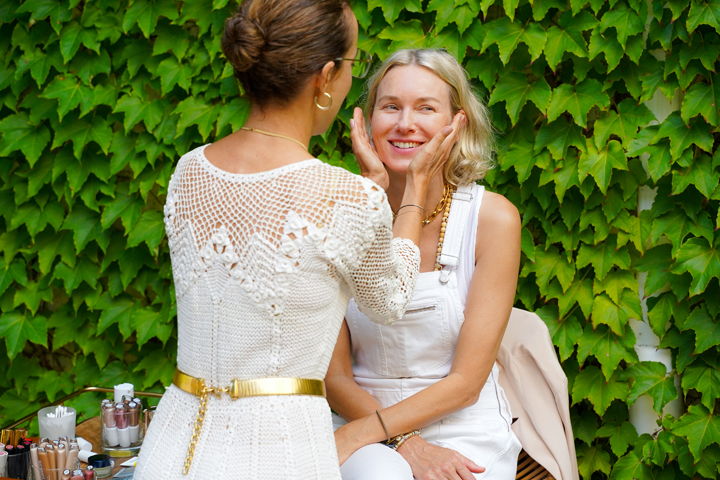 You've had much success in the health & wellness space as an entrepreneur. Can you tell us how your own experiences inspired you to start Stripes?
Everything I do, I pull from my own experiences. I struggled, feeling alone and without the information I needed (and wanted) to help me get through the difficult times of feeling far from myself. Our goal at Stripes is to create an inclusive destination for people experiencing symptoms of menopause that encompasses our three core pillars — education, community, and product solutions. These are the pillars we believe can really transform lives. 
Our goal is to empower women to dive into this topic with open, honest, and even humorous discussions — no more of those sickly sweet euphemisms. Sure, it might seem weighty at times… but you know what? A good laugh at oneself can help to lift that weight and be a breath of fresh air.
Are there many questions or concerns that women usually have about menopause that aren't commonly addressed? Are women usually prepared?
Did you know there are over 30 symptoms women experience with perimenopause? Most women think of menopause and think hot flashes and night sweats. But there are so many more including sleep issues, anxiety, brain fog, weight gain, changes in libido, changes in your body, dryness (from head to toe!). A popular question we hear is "Why don't I feel like myself anymore?" or "What is happening to me?" It's not surprising to hear after all these symptoms and changes we can experience! And most of us aren't prepared. Those conversations weren't happening with our parents back in those days. That's why the work we're doing at Stripes is so important so women feel educated, prepared, and supported.
Can you talk a little about Stripes, the science-backed solutions, and the natural, sustainable ingredients you use in your products?
Yes! We know you can walk into a drugstore or pharmacy and find a great lube or maybe even be prescribed a vaginal treatment. But the drugstore and pharmacy aren't the best places for education. And it's not always clear what ingredients are doing what in your products. We have designed all our solutions at Stripes with the specific symptoms in mind and dedicated ingredients to target those symptoms. Key ingredients in most of our lines are ectoine and squalane, which is a hero hydration combination. At our age, hormone fluctuations can cause incredibly uncomfortable dehydration that comes to life in dry, crepey skin, thinning hair, and yes I'll say it, vaginal dryness! Ectoine pulls moisture to where it's needed the most, and squalane acts like a lid on a pot to keep that moisture in place. We also have additional amazing ingredients like hyaluronic acid, mushroom extract, and vitamin C that all help support and resolve specific symptoms depending on the product itself.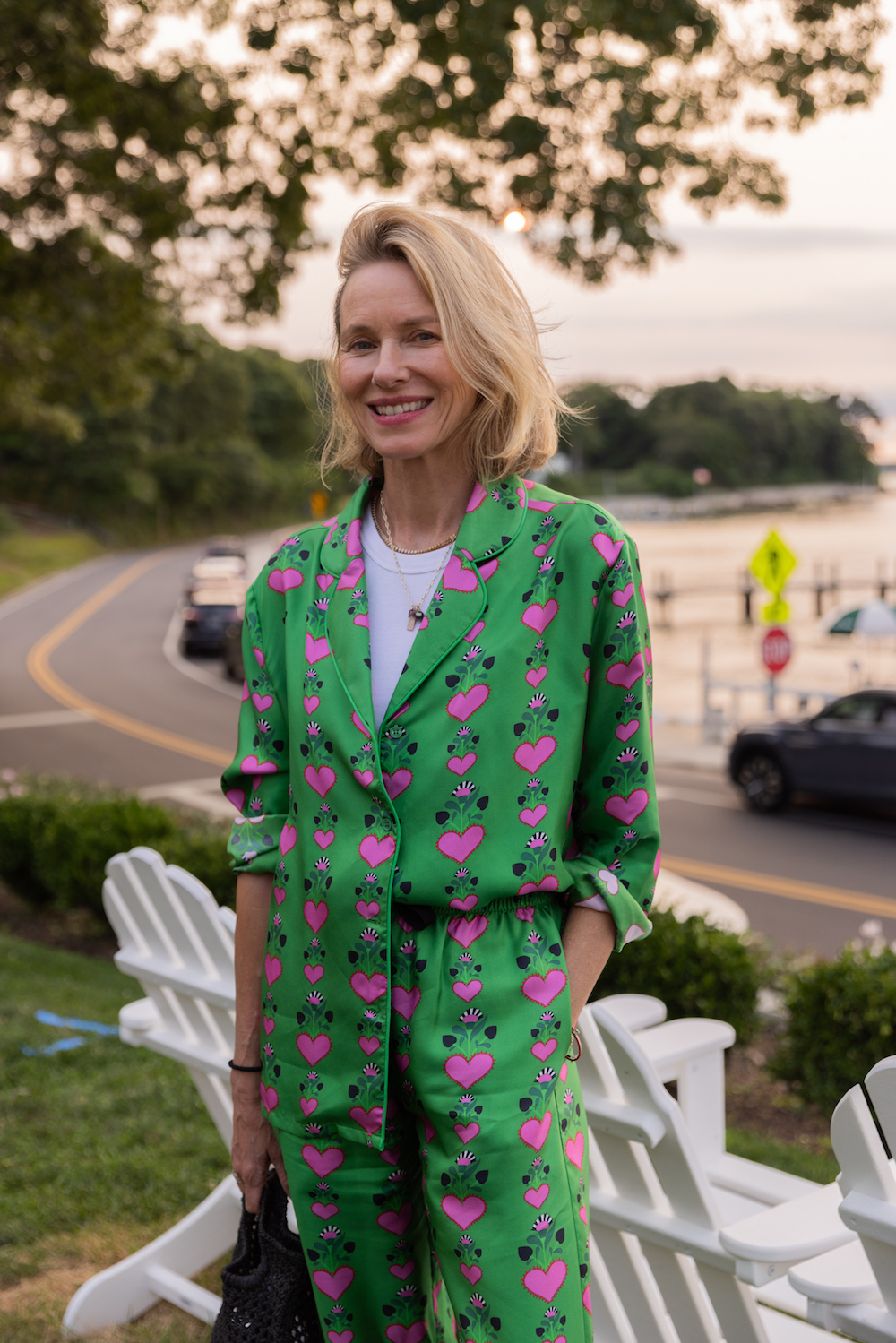 What do you hope those coming to Canoe Place for the event will take away from the experience?
You're not alone. What you are experiencing is normal. And hopefully we have some hot tips, some good laughs, and some solutions to help you feel a little more like "yourself."
How do you like to enjoy your time on the East End? Any favorite places?
Duryea's is great for their lobster salad and supreme sunset. I like Hideaway for their delicious shrimp tacos. Fini Pizza in Amagansett has unbelievable pizza. Tutto Il Giorno in Sag Harbor has fantastic pasta. I also love the Crow's Nest for its gorgeous garden and expansive menu, and Round Swamp Farm and Balsam Farms for groceries and fresh produce. And Lazypoint Variety and Love Adorned in Amagansett are great for gifts.