Continuing its momentum, following a successful summer festival of in-person performances, Bridgehampton Chamber Music inaugurates its first fall series, BCM Autumn, that continues the 37-year-old organization's expansion beyond its summer festival. Two Saturday early-evening concerts in November will — belatedly — celebrate Ludwig van Beethoven's 250th birthday as a Beethoven "mini-fest."
On November 6, acclaimed Swiss-born American pianist and Bridgehampton Chamber Music favorite Gilles Vonsattel performs two towering Beethoven piano sonatas, the "Waldstein" and "Appassionata."
On November 13, a "Beethoven Winds" program features the composer's Trio for Flute, Bassoon, and Piano in G Major, and his Quintet for Piano and Winds in E-flat Major as well as Valerie Coleman's Umoja for Wind Quintet ("umoja" means "unity" in Swahili). BCM Artistic Director and flutist Marya Martin is joined on this program by returning Bridgehampton Chamber Music musicians James Austin Smith, oboe; Yasmina Spiegelberg, clarinet; Peter Kolkay, bassoon; Eric Reed, horn; and Orion Weiss, piano.
"This summer's festival was exhilarating to plan, perform, and to pull off," said Marya Martin, "and it also whetted our appetites for more. An autumn series was in the planning stages before the pandemic, but it is particularly sweet to inaugurate it now, as a kind of talisman for better days ahead."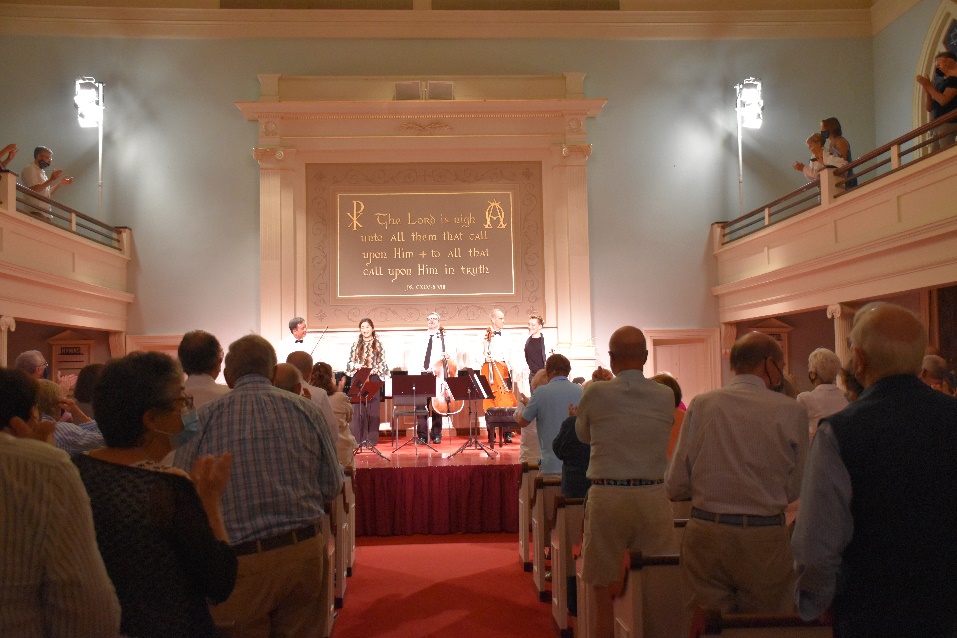 Martin is an internationally acclaimed flutist who enjoys a musical career of remarkable breadth and achievement. Gracefully balancing the roles of chamber musician, festival director, soloist, teacher, and supporter of musical institutions, she has performed throughout the world in such halls as London's Royal Albert Hall and Wigmore Hall, Sydney Opera House, Casals Hall in Tokyo, and other international venues.
Performances will be held on Saturday, November 6 & November 13, at 5 PM at Bridgehampton Presbyterian Church. Tickets may be purchased on the festival's website, www.bcmf.org, or by calling 212-741-9403.