As a local mom and entrepreneur in the community, I love a quick and easy spot to meet for coffee. Not only does the coffee hold the magic, the social activity of meeting a friend does too. I've met some of my closest friends for the first time over coffee. We're lucky on the East End to have a standout selection of roasters offering delicious brewed cups of coffee that you can pair with a healthy snack, pastry, and warm service. As you know our local businesses work hard to stay open throughout the winter, and they support our community by giving back in many ways. Let's return the love and sip local for your next coffee date.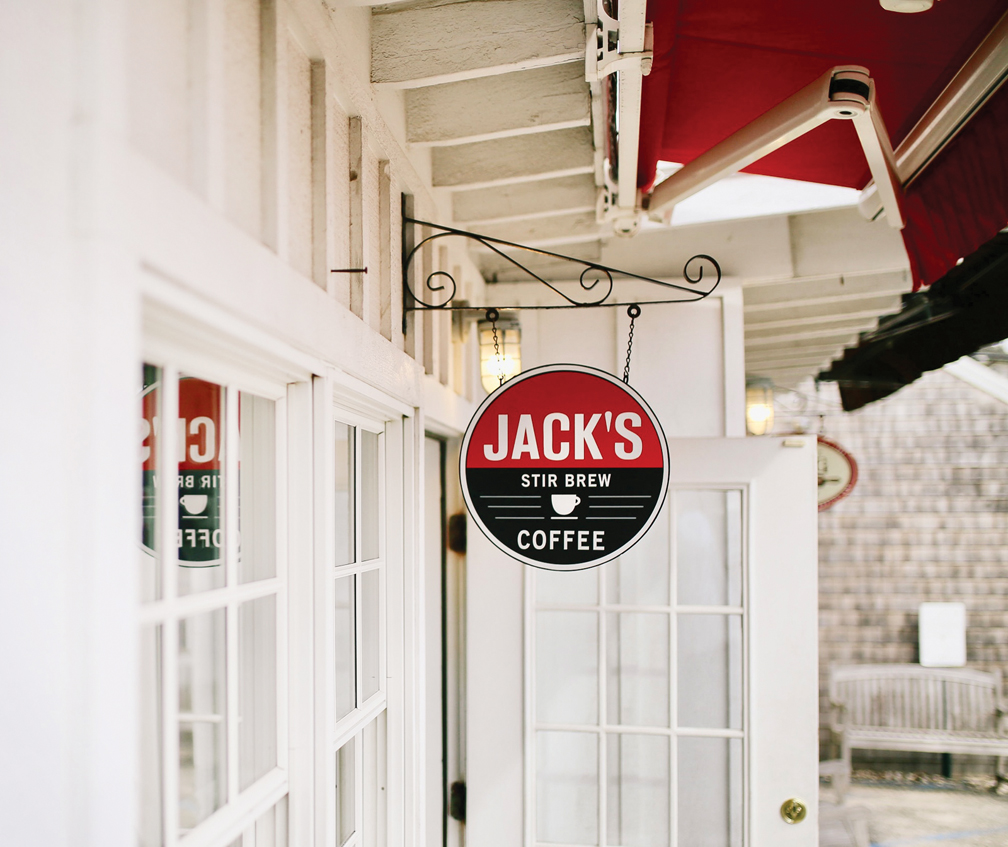 JACK'S STIR BREW 
About: Jack's opened its first NYC location in Greenwich Village in 2003. After building a following of organic coffee lovers, they opened a pop-up location in Amagansett in 2010 and then a permanent location in 2011.
What Makes It Different: Jack's was the first NYC coffee shop to be 100 percent organic, fair trade, and shade-grown. The menu includes a large selection of vegan pastries and baked goods.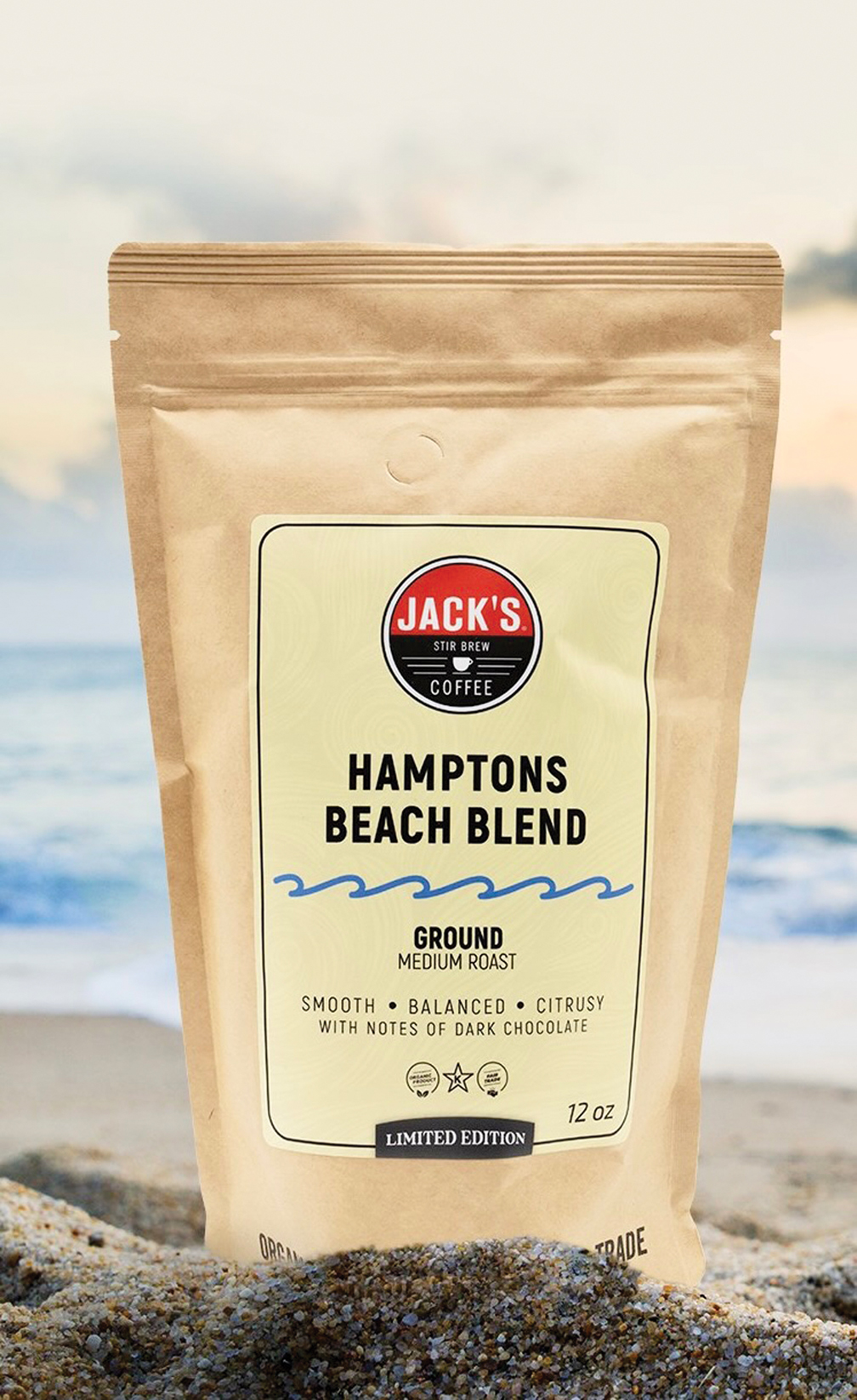 Don't Miss: The Happy Jack is a latte made with organic honey and a touch of cinnamon. The Mountie is a latte with organic maple syrup and cinnamon. Little Joey is a hot cocoa for kids, served at just the right temperature. Jack's Stir Brew recently introduced their first limited edition Hamptons Beach Blend that is smooth and citrusy, yet balanced with notes of dark chocolate.
Giving Back: Jack's Stir Brew is involved in the Polar Bear Plunge at Main Beach, Animal Rescue Fund's Bow Wow Meow Ball, and the Ladies Village Improvement Society of East Hampton.
Address: 146 Montauk Highway, Amagansett; 51 Division Street, Sag Harbor
Website: jacksstirbrew.com
Instagram: @jacksstirbrew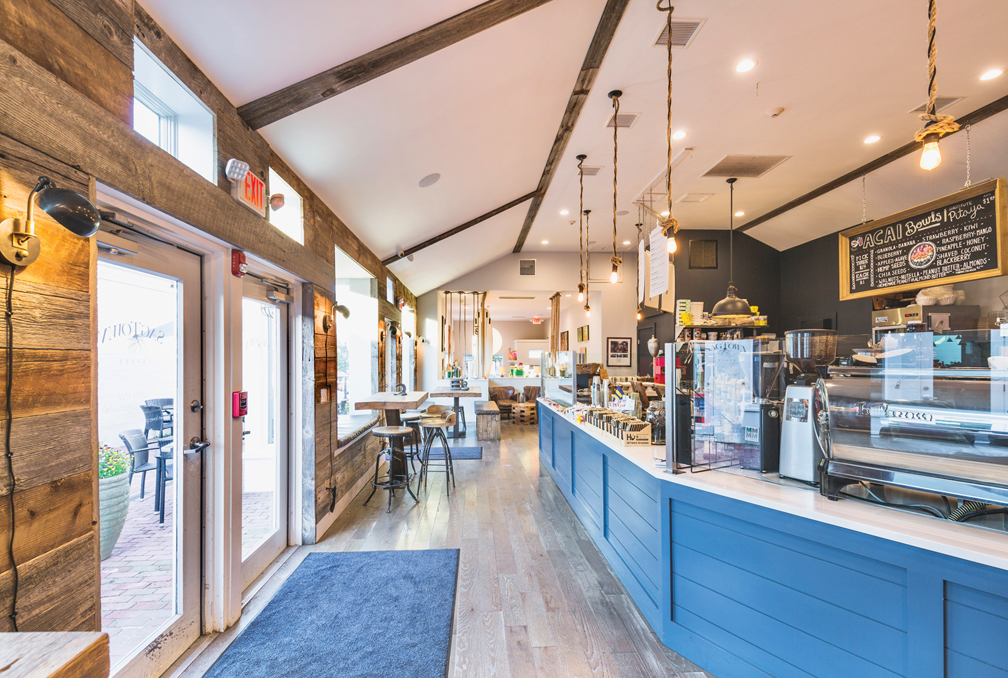 SAGTOWN
COFFEE
About: Sagtown Coffee was founded by Shane Dyckman in 2012 to create an inviting place for our community to gather for coffee and specialty beverages. Since then, Sagtown Coffee has added healthy breakfast and lunch selections to its offerings.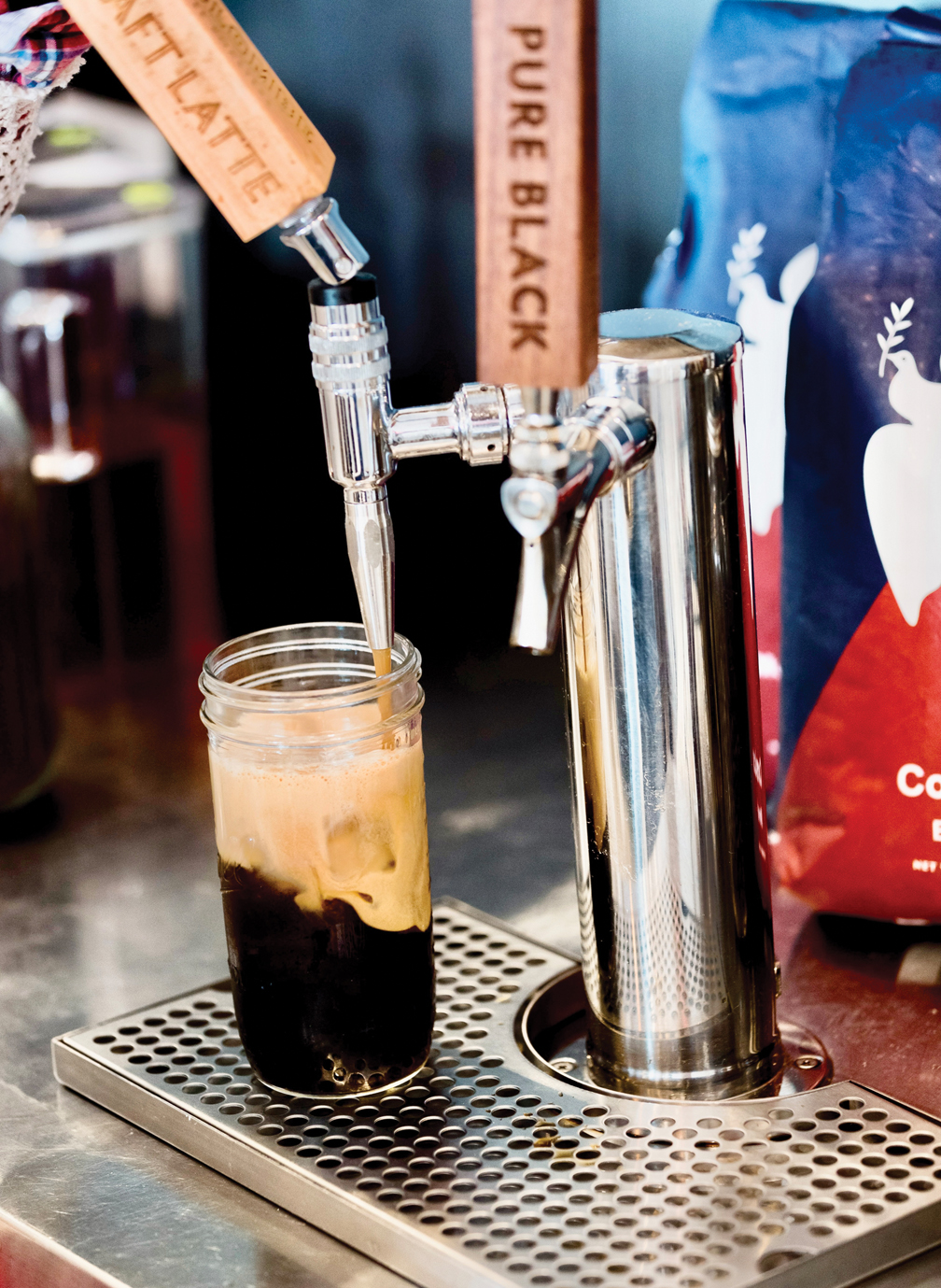 Don't Miss: Sagtown's most popular drink is the Oat Milk Latte. Their culinary grade Japanese Matcha is also a favorite. Sagtown recently added gelato for a perfect affogato. Top choices from the food menu are acai bowls, organic smoothies, avocado toast, and their New York bagel. They also run weekly specials such as the Kimchi Breakfast Bowl and Breakfast Burrito.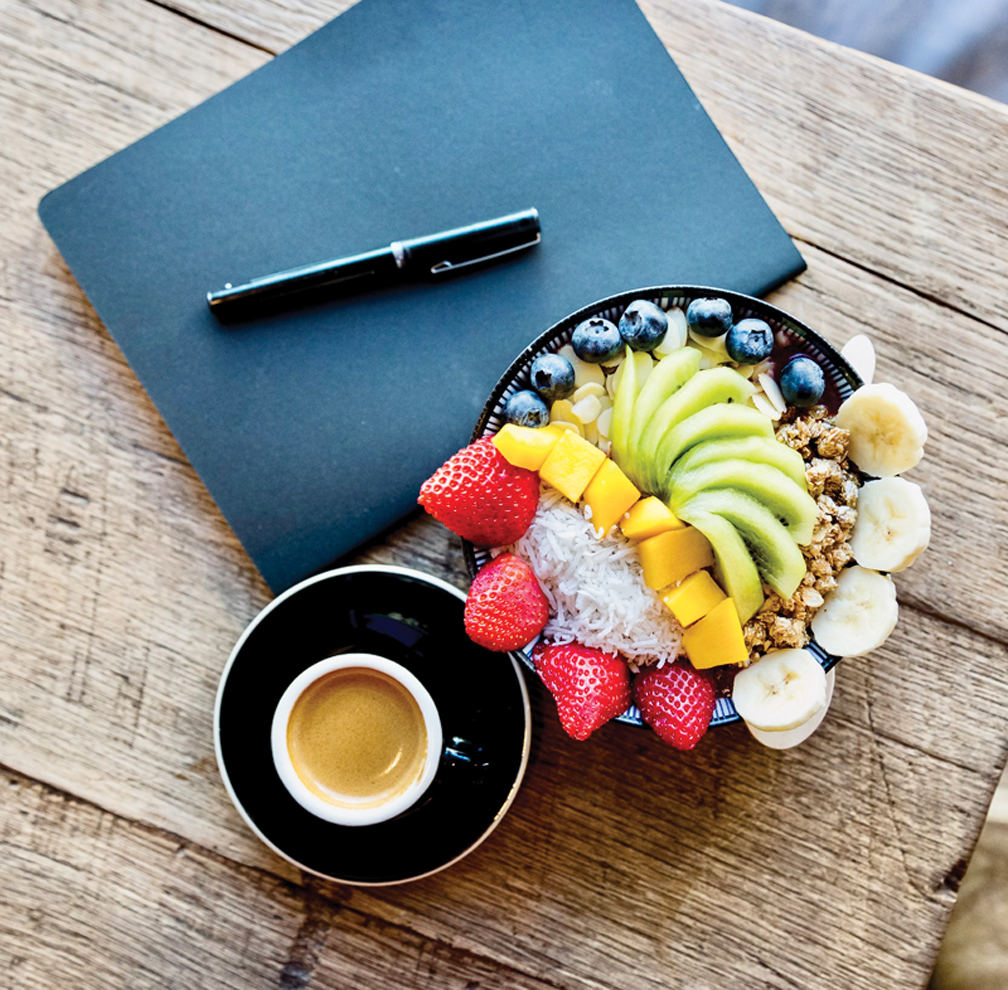 Social Spot: Sagtown has indoor communal seating as well as an outdoor patio. The patio is a fun spot to meet with friends for a quick coffee. 
Giving Back: Sagtown supports our local schools, food pantries, police, and first responders.
Address: 78 Main Street, Sag Harbor
Website: sagtown.com
Instagram: @sagtowncoffee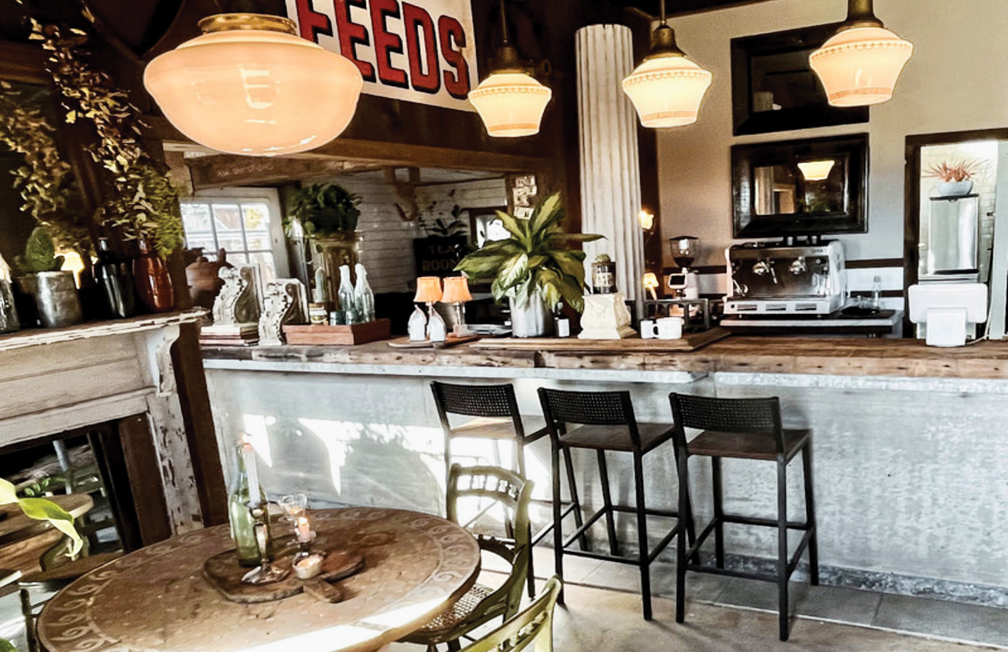 COFFEE BAR BY NORTH FORK MOTO AT LUMBER+SALT
About: LUMBER+Salt owners John Mazur and Brooke Cantone felt the North Fork was missing an experiential destination where customers could shop and get inspired, while enjoying coffee, specialty lattes, mochas, and vegan sweet treats. The coffee bar space was designed using antiques, vintage showcases, and reclaimed materials that represent their raw and refined aesthetic.
Hidden Treasure: North Fork Moto, a moto-themed coffee roaster and lifestyle boutique, is nestled within LUMBER+Salt. North Fork Moto grew out of a passion for motorcycles. Owners Clay Snyder and Megan Jones used to ride their motorcycles all over the East End visiting various coffeeshops. After doing various pop-ups around the East End in the Summer of 2022, LUMBER+Salt invited them to open a coffee bar inside their eclectic shop in October 2022.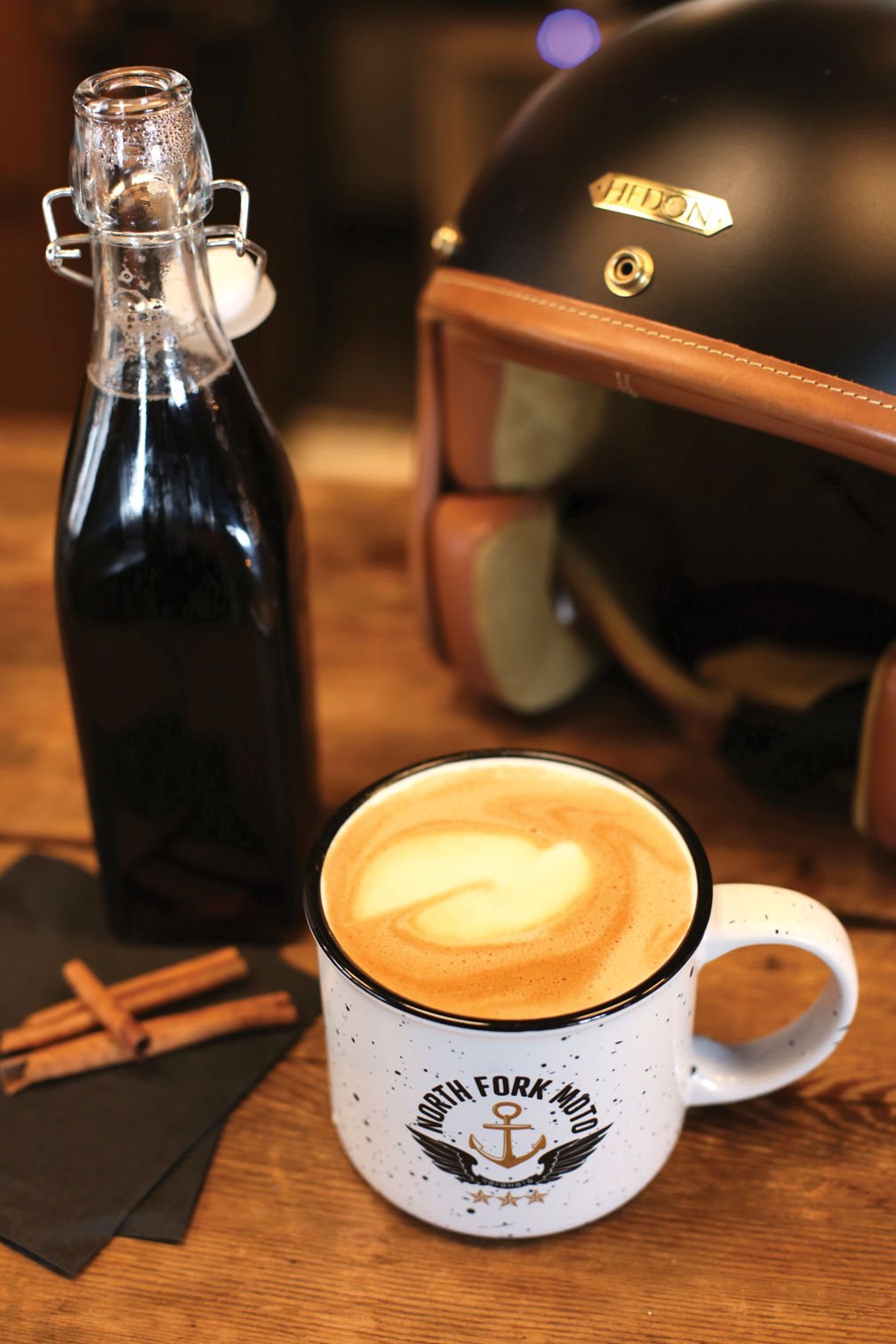 Must Try: The Oaxacan Latte is made with espresso, decadent chocolate, and a mix of cinnamon and cayenne pepper for a little kick. The Honey Cardamom Latte, made with espresso, honey, and cardamom, is slightly sweet with an herbal undertone. The Oak Barrel Latte is espresso with oak flavoring and homemade brown sugar syrup with cinnamon and cloves for a deep, cozy flavor.
Giving Back: Because of their passion for dogs, North Fork Moto often hosts fundraisers and donates to Great Dane rescues in need. Many Great Danes end up in shelters because it is difficult to find homes for such a large breed. 
Address: 5570 Sound Avenue, Jamesport
Websites: lumberandsalt.com & northforkmoto.com
Instagram: @lumberandsalt & @northforkmoto