"EARTH – Artists As Activists," a timely and actionable multidisciplinary exhibition featuring artists who use their talents to focus on environmental conservation and activism, will be on display at the Southampton Arts Center, starting April 17.
The exhibit will include painting, sculpting, photography, film, music, prose, or other forms of artistic expression, curated by former SAC artistic director Amy Kirwin.
The intention of the show is to ask questions and inspire action. It creatively confronts the state of our planet and its inhabitants in a way that can be understood and appreciated.
"Southampton Arts Center's long-term commitment to the environment is beautifully reflected in this exhibition," said SAC executive director Tom Dunn. "EARTH is more than art — it is conservation and activism through individual artistic expression. Collaborations with both artists of multiple disciplines and our ECO Community Group partners have resulted in a meaningful, inclusive exhibition that highlights our shared environment and the challenges it faces. No one is immune to what affects our planet. This is truly an exhibition with an impact."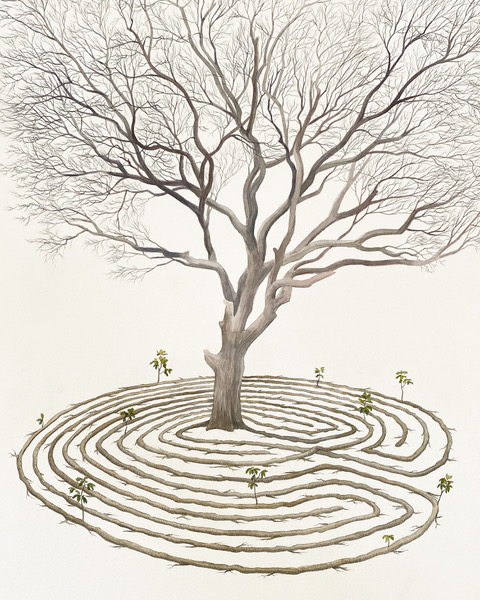 "This exhibition had been planned for spring of 2020 in conjunction with the 50th anniversary of Earth Day, but forced closures from the pandemic halted those plans," said Kirwin. "The timely subject matter isn't confined to an anniversary, so it was an easy decision to reschedule to this spring. The incredible artists, writers, poets, scientists, and conservationists featured in eARTh dedicate their lives and their practices to shining a light on the tenuous state of our planet and its inhabitants. The exhibition will be shockingly powerful while at the same time incredibly beautiful, but most importantly it will educate and inspire."
Artists include Roisin Bateman, Scott Bluedorn, Kristian Brevik, Megan Chaskey, Erica Cirino, Rossa Cole, Janet Culbertson, Tom Deininger, Alejandro Durán, Jim Gingerich, Mamoun Friedrich Grosvenor, John Haigney, Kara Hoblin, Michael Light, Pamela Longobardi, Christa Maiwald, Tucker Marder, Janine Martel, Steve Miller, Patricia Paladines, Anne Sherwood Pundyk, Aurora Robson, Cindy Pease Roe, Lauren Ruiz, Anne Seelbach, Jonathan Shlafer, Kathryn Szoka, Diane Tuft, and members of the South Fork Natural History Museum's Young Environmentalists program.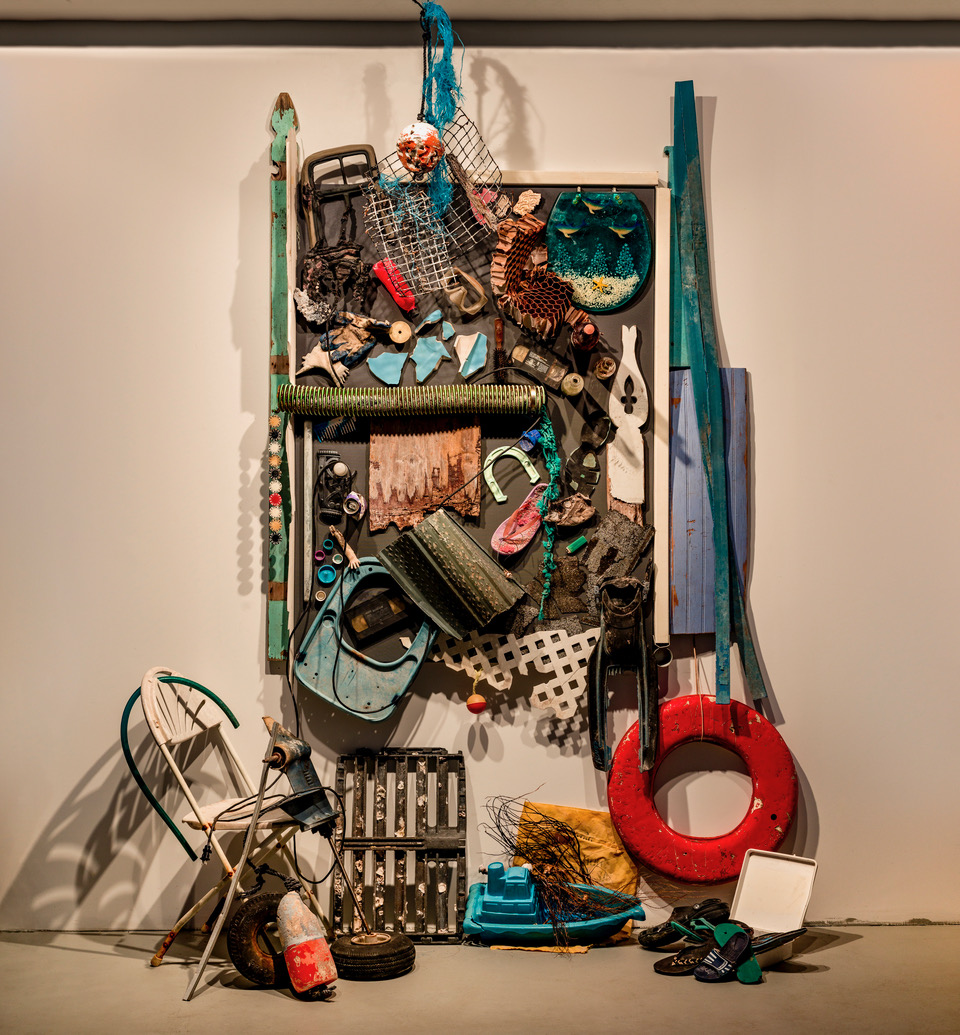 The exhibition will also feature a number of ancillary programming including artist workshops, panel discussions with experts from SAC's newly formed ECO Community Group, film screenings, and more.
Partners include Cornell Cooperative Marine Extension Program, Drawdown East End, Group for the East End, Horticultural Alliance of the Hamptons, Musings, Oceana, Peconic Land Trust, Peconic Baykeeper, Perfect Earth Project, Peter Matthiessen Center, Quogue Wildlife Refuge, Safina Center, South Fork Natural History Museum, Southampton Village Environmental Council, Shinnecock Nation/Blossom Sustainable Development, Surfrider Foundation Eastern Long Island Chapter, and more.
A few of the programs throughout the exhibit include an Introduction to Sustainable Solutions with Olivia Kronemeyer on Wednesday, April 21. There's also an Earth Sound Meditation with Daniel Lauter on multiple dates. Ecological Gardening 101, in partnership with Group for the East End, will take place on Wednesday, May 5. And there's a talk on Plastics with Erica Cirino, Cindy Pease Roe, and more on Wednesday, May 19 at 6 PM.
The show will run through July 11. For more info and a full schedule of programming visit Southampton Arts Center's website.