Spearfisherwoman Valentine Thomas, has her first US book out on May 16 from Union Square & Co., titled, "Good Catch: A Guide to Sustainable Fish and Seafood with Recipes from the World's Oceans."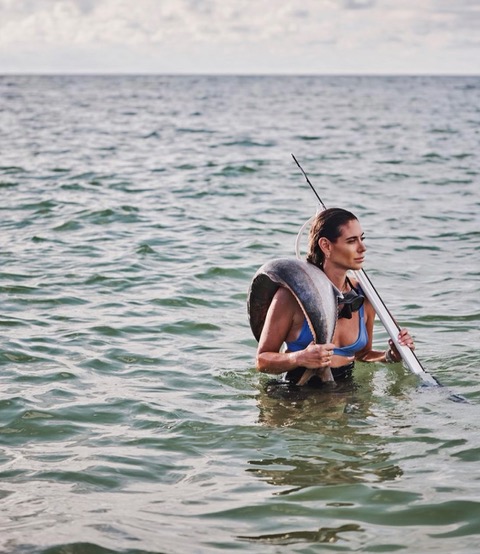 "Good Catch" takes a deep dive into sustainable seafood, cooking, and adventure. The book covers the author's varied diving and fishing locales such as South Africa, Scandinavia, the Marshall Islands, Taiwan, Valentine's native Quebec, and Long Island.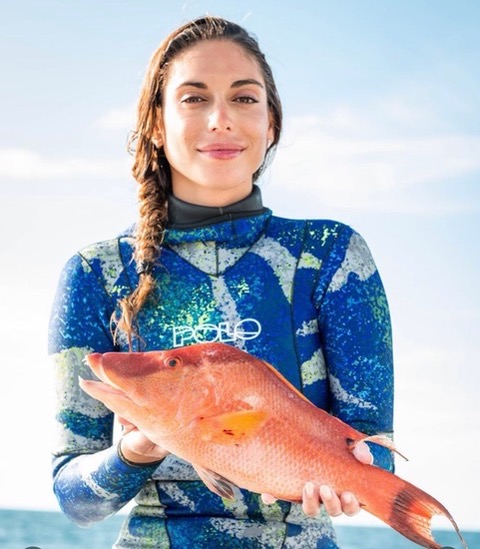 Thomas shares a recipe from the book for Steamed Giant Clams With Lobster Bisque & Aged Cheddar.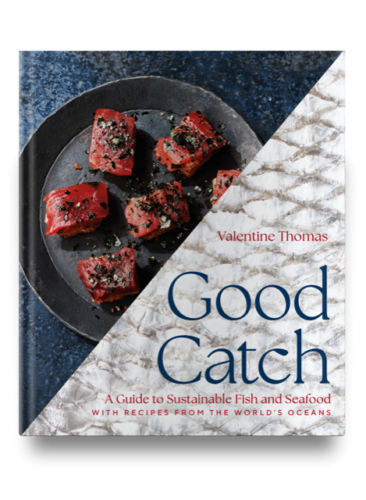 "I own a tiny oyster and seaweed farm in Long Island called Triple Sea Farm. I did it for fun, mainly to support my own personal consumption of oysters and to do my part with keeping the water nice and clean. (As I mentioned earlier, oysters are nature's water filters.) After finding out that oysters cohabitate very well with clams, my friend and farm co-owner Colin and I figured we should try adding some. It was a huge success, which meant that I had lots of opportunities to play around with cooking clams. One of my favorite ways to show off their natural saltiness is tossing them into a cheesy lobster bisque. It's a must-try." – Valentine Thomas.

Ingredients
(Serves 2)
6 giant clams
1 (10.5-ounce) can lobster bisque
1/4 cup heavy cream
1/4 teaspoon kosher salt
1/4 teaspoon freshly ground black pepper
1/2 cup grated aged cheddar cheese
1 tablespoon chopped fresh tarragon
Method
Preheat the broiler to high.
Add a couple inches of water to a steamer pot and bring to a boil over high heat. Add the clams, cover, and steam until they are open, 10 to 12 minutes. Discard any that have not opened after that time.
In another large pot set over medium-high heat, heat the lobster bisque until it simmers. Stir in the heavy cream, salt, and pepper.
Once the clams are cooked and the soup is hot, transfer the soup to a large heatproof serving bowl, then add the clams in their shells. Top with the cheddar and place the bowl under the broiler for about 2 minutes, until the cheese is melted and golden brown.
Remove the bowl, garnish with the tarragon, and serve.
This recipe is reprinted with permission from "Good Catch: A Guide to Sustainable Fish and Seafood with Recipes from the World's Oceans" by © 2023 Valentine Thomas. Published by Union Square & Co.