BCM Spring, the spring installment of Bridgehampton Chamber Music's concert season, presents three programs of guest artists and BCM musicians. The three Saturday evening concerts take place at the Bridgehampton Presbyterian Church.
The New York Philharmonic String Quartet, comprising four principal members of the orchestra will perform on April 1. Orion Weiss and Gilles Vonsattel, two longtime BCM favorites, will perform a program for piano four hands on April 29. BCM Artistic Director and flutist Marya Martin will lead a program showcasing two violas, with favorite BCM violists Ettore Causa and Matthew Lipmann, on May 20.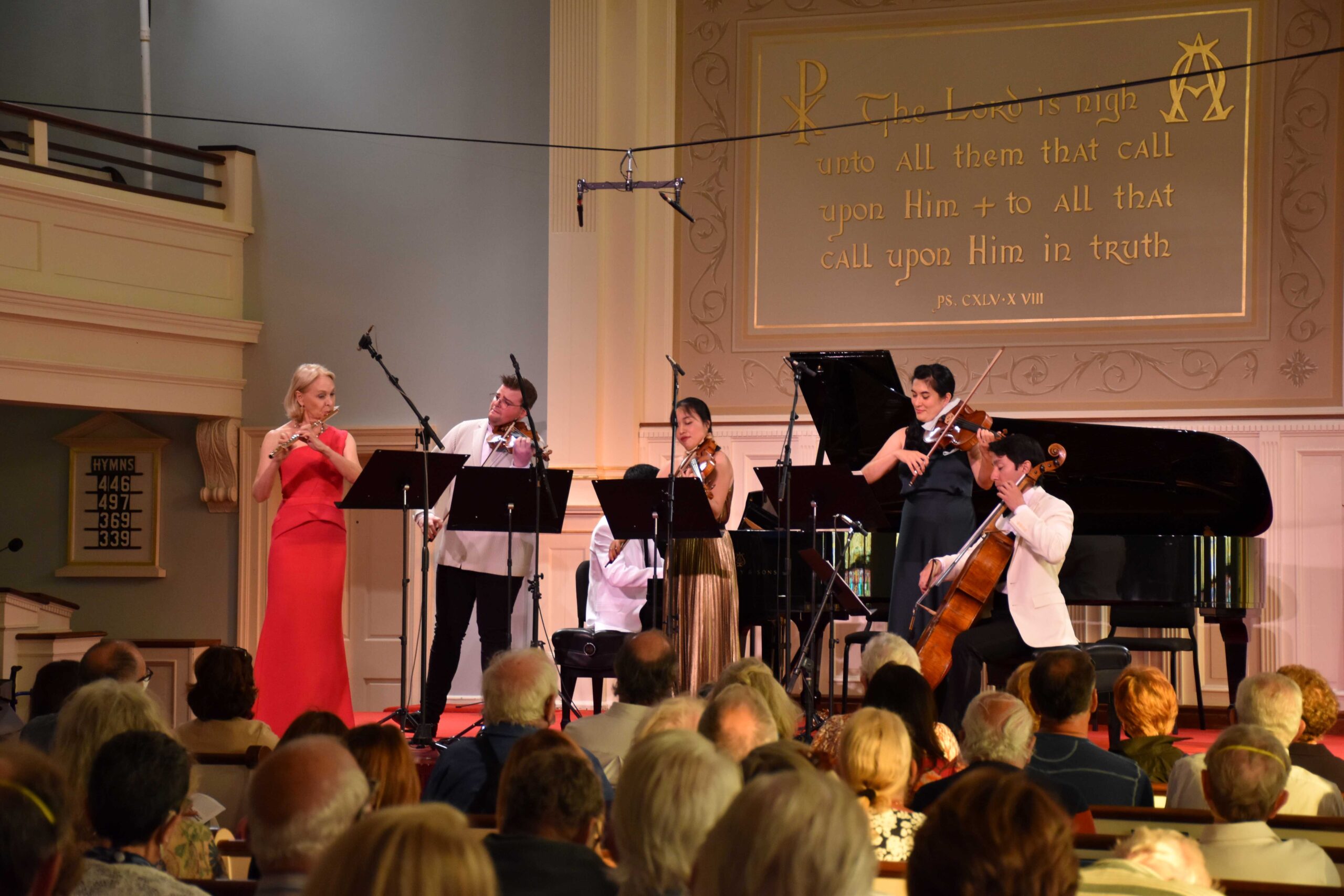 The New York Philharmonic String Quartet program on April 1 showcases "In Response to Madness," a 2019 work by Joel Thompson, who describes it as an "experiment in compositional process … a stream-of-consciousness response to the political mayhem, the massacres, the climate, and our seemingly futile attempts at trying to make things better. It is essentially a scream into the void" – bracketed by Mozart's String Quartet No. 19, "Dissonance," and Beethoven's String Quartet No. 11, "Serioso." Thompson gained recognition for his 2015 oratorio "The Seven Last Words of the Unarmed," a setting of the last words of unarmed Black men before they were shot or killed by police.
Pianists Orion Weiss and Gilles Vonsattel, longtime BCM artists, join for a program consisting of three works written for four-hand piano – Mozart's Andante and Variations in G major, Fauré's "Dolly Suite," and Debussy's "Petite Suite" – and Stravinsky's "The Rite of Spring" in the composer's arrangement for piano duet, on April 29.
The final BCM Spring program, on May 20, spotlights violists Ettore Causa and Matthew Lipman in three works — "Kuhlau's Quintet" for Flute, Violin, Two Violas, and Cello, No. 3 (for which they are joined by Marya Martin); Paul Coletti's "Moonlight Journey" for two violas; and Brahms's "Viola Quintet No. 2" in G major. Also featured on the program are violinists Sirena Huang and Paul Huang, and cellist Oliver Herbert.
For more info, visit bcmf.org.