It seems as if everyone is going to Croatia lately. The Balkan country, which is home to many a "Game of Thrones" scene, is stunningly beautiful. From its striking blue-green seas to its stone walls of the Old City, there is no lack of wonder and awe throughout the country, but especially in Dubrovnik.
Unsure how to plan your trip and what to see? We have an itinerary that will help you maximize your time, while bringing out the very best Dubrovnik has to offer.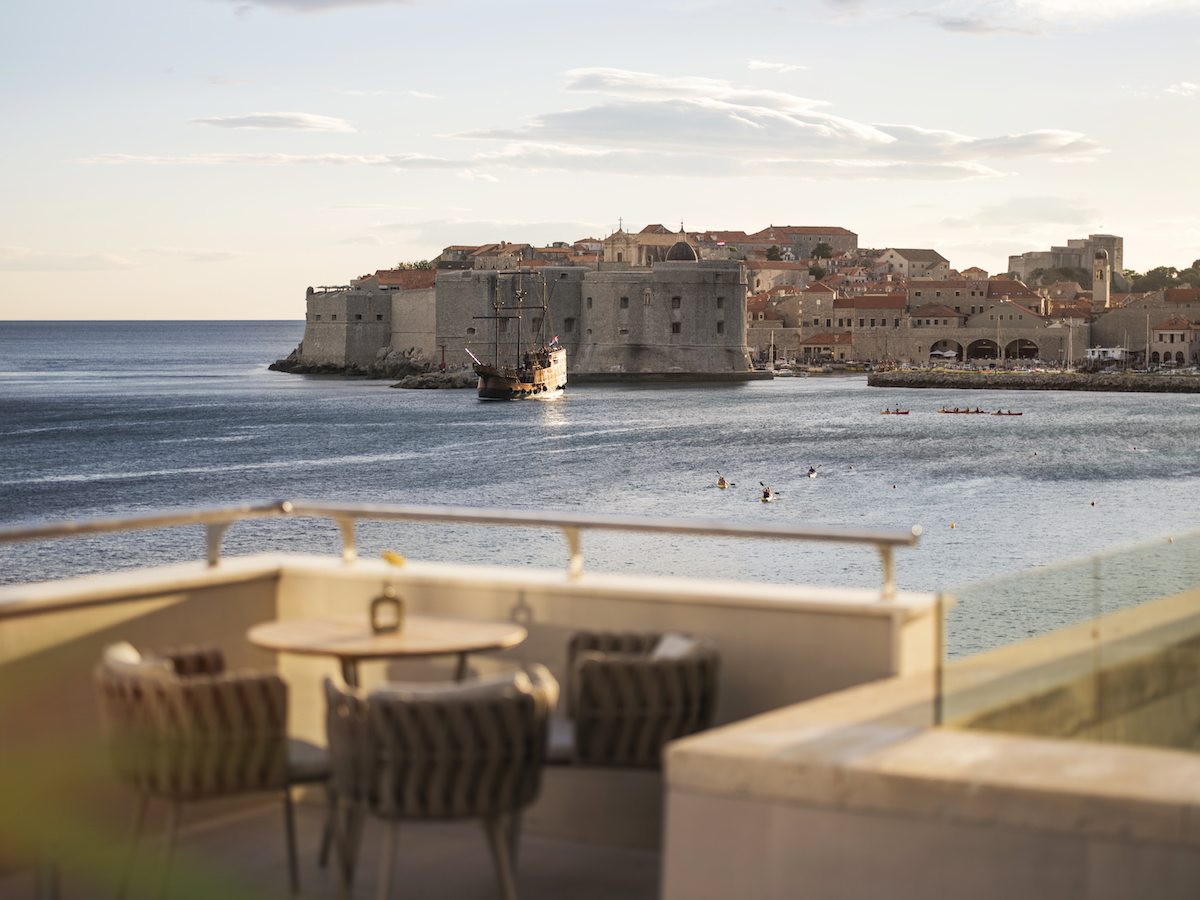 Day 1: Relax In Style!
Not exactly the easiest place to get to, you'll definitely want to de-stress and chill after plenty of plane travel. Start by checking into the Hotel Excelsior Dubrovnik. With gorgeous balconies and sweeping views of the Adriatic Sea, you'll realize right away what makes Croatia so special. Have lunch at Prora, a seaside restaurant in which you can sit right near the water or inside the stone enclosure. From there, pick your adventure: Pull up a lounge chair, take a dip in the water and sleep the afternoon away, or indulge in services at the hotel's luxury spa.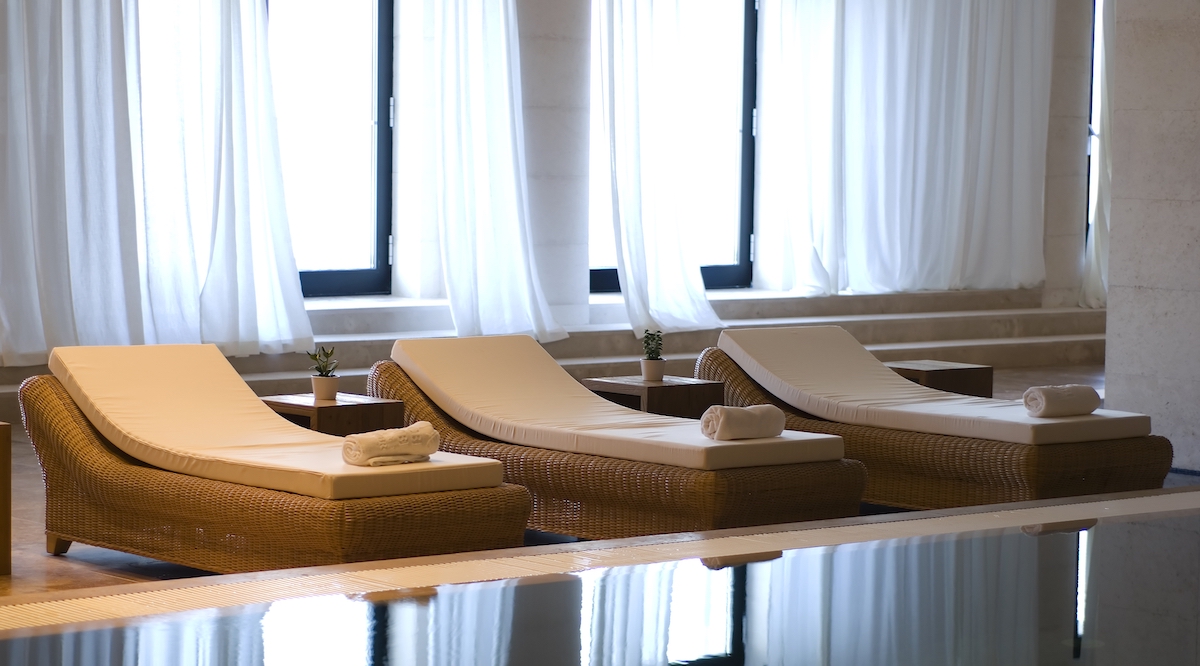 With a pool, Finnish sauna and both Turkish and Roman-style baths, there is enough to fill the entire afternoon – and have you feeling refreshed in no time. Freshen up in time for some pre-dinner cocktails at the Abakus Piano Bar, located in the hotel, and then head to dine at Sensus, a fine dining restaurant serving up local oysters, sea urchin risotto and other unique culinary delicacies.
Day 2: Explore Old Town
After an easy first day, it's time to get your adventure on! Grab breakfast from Salin at the Hotel Excelsior Dubrovnik, picking from the expansive buffet of American, European, and Croatian options, or order up a custom-made omelette or breakfast plate from the kitchen. Once pleasantly full, it's time to head to Old Town. About a 10-minute walk from the hotel, you'll reach the entrance to the city quickly and can take in the sweeping views of the harbor.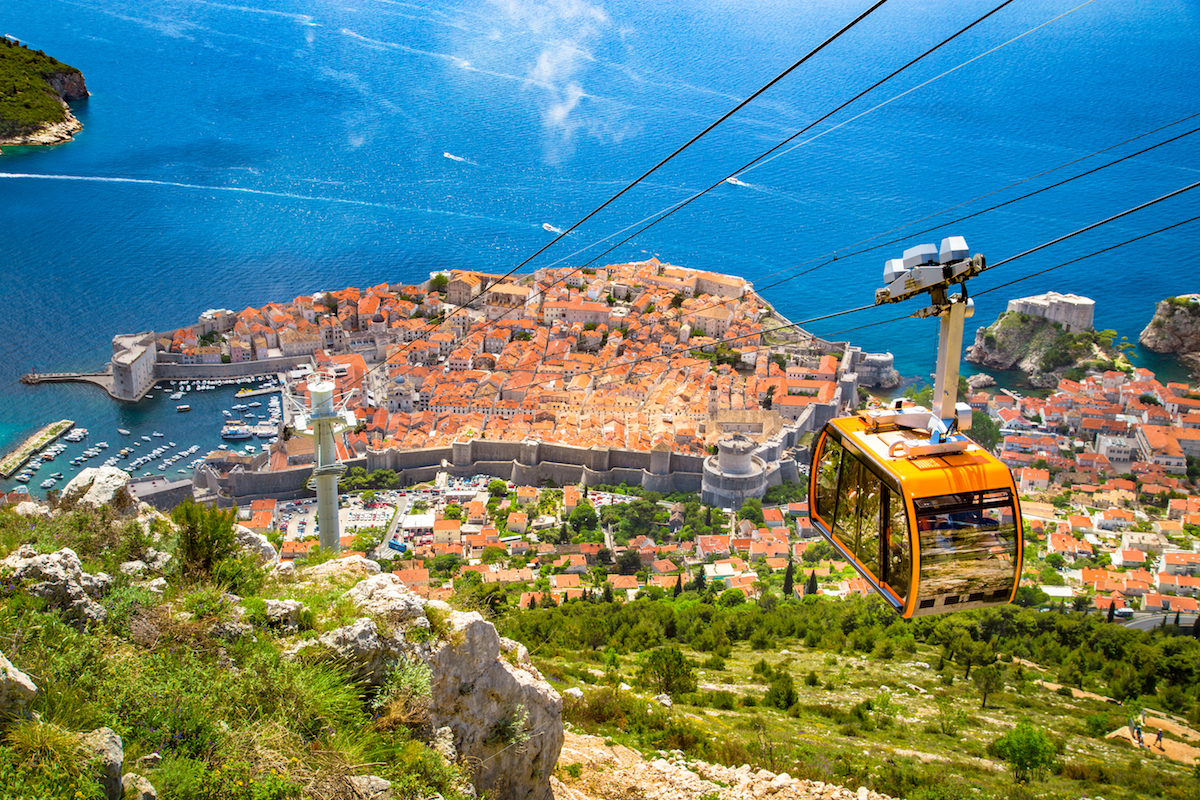 There is no shortage of things to do in Old Town. The shops are plentiful, from bookstores and souvenir shops to outrageous candy stores – there is even a store dedicated to rubber ducks of all kinds. Grab lunch from one of the many outdoor cafes, in the square or down any number of side streets. Explore one of the many churches in Old Town – the Cathedral as well as the Church of St. Blaise, the patron saint of Dubrovnik, have self-guided tours available. When the afternoon slump hits, grab a gelato from Peppino and spend some time people-watching.
Just across the street from Old Town is the Dubronik Cable Car, undoubtedly the best place to get a sweeping view of the city and take a little break from all the walking!
For dinner, plan to head to Restaurant 360 in Old Town. What looks like an inconspicuous door leads to a Michelin-starred restaurant with delicious wine, fabulous food, and a charming vibe that cannot be beat. The chef's tasting menu paired with local Croatian wine is the perfect way to cap off this day.
Day 3: Spend The Day In Ston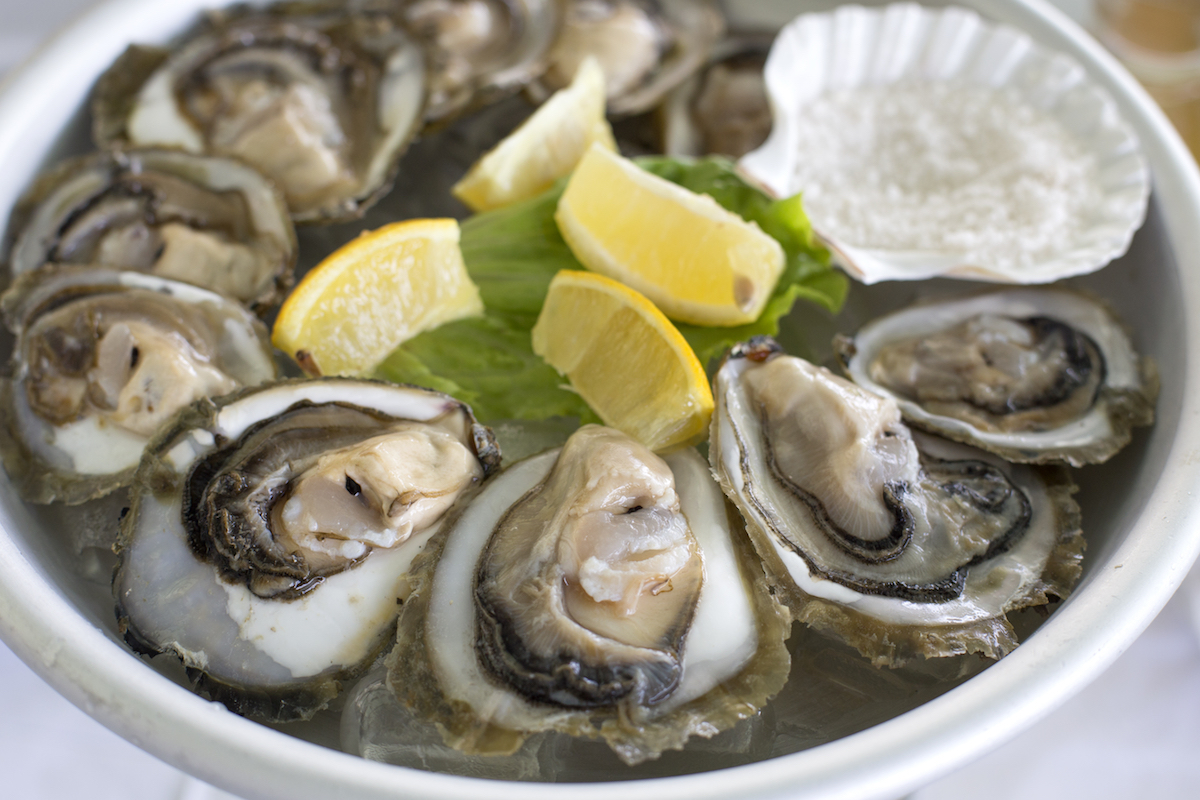 While about a 45-minute drive from Dubrovnik's city center, a day trip to Ston is worth the price of admission. (The hotel can help arrange this for you). After breakfast, the journey to this quaint salt-town begins. Spend some time perusing the town before choosing to take a tour of Ston Salt Works – one of the oldest salt pans in European history. Then, if one dares, it's a walk up to the top of the walls – once used for defense, the walls are now known as "European Great Wall Of China." Impressive views await!
From there, take a quick trip to Mali Ston for an oyster boat tour. The tour takes patrons out into the stunning Mali Ston Bay, providing the history behind the famed Ston oyster as well as oyster farming in the area. Feast on oysters fresh from the ocean as well as glasses of Grappa and delicious Buzara-style mussels while taking in the stunning scene. Post-trip, take a seat inside Kapetanova Kuća (a two-minute walk from the boat) for a meal of cheese, shrimp soup, and seafood, finishing with Stonska Torta (or Ston cake), one of the Croatian dishes the town is known for.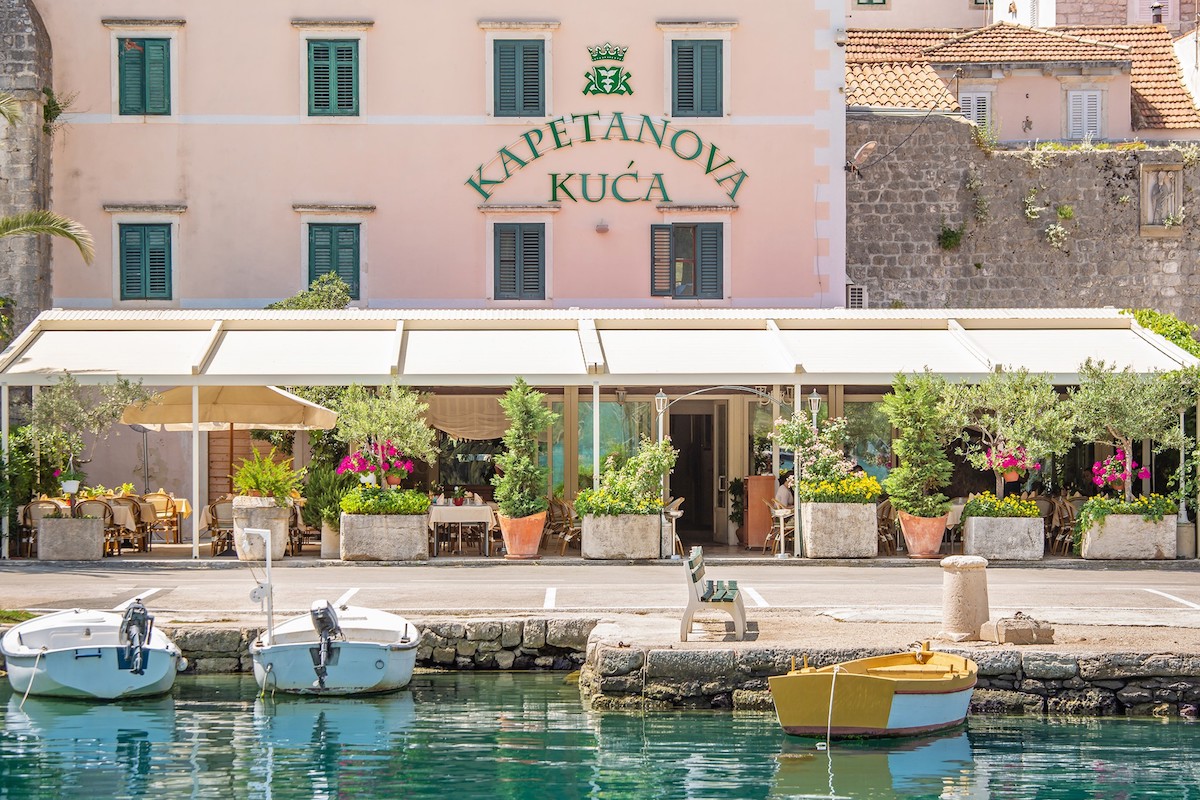 While you may be too full for dinner, a cocktail is the perfect end to this day. Head to Cave Bar More for a truly unique drinking experience you won't soon forget. Grab a "Game of Thrones" or "From Croatia With Love" and take in the magic of your surroundings.
Day 4: See The Elafiti Islands
With all of the islands and breathtaking waters around Dubrovnik, seeing the city by boat is one of the best ways to do it. While you can rent private boats and yachts, you can also see the Islands by ferry, as there are no cars allowed.
Start out with a trip to Kolocep, the closest of the islands to Dubrovnik and about 35 minutes by ferry. Take time to explore some of the churches on the island – as some date back as far as the 9th century, but be keen to bring a swimsuit. The island is home to a Blue Cave, which can only be explored by swimming inside.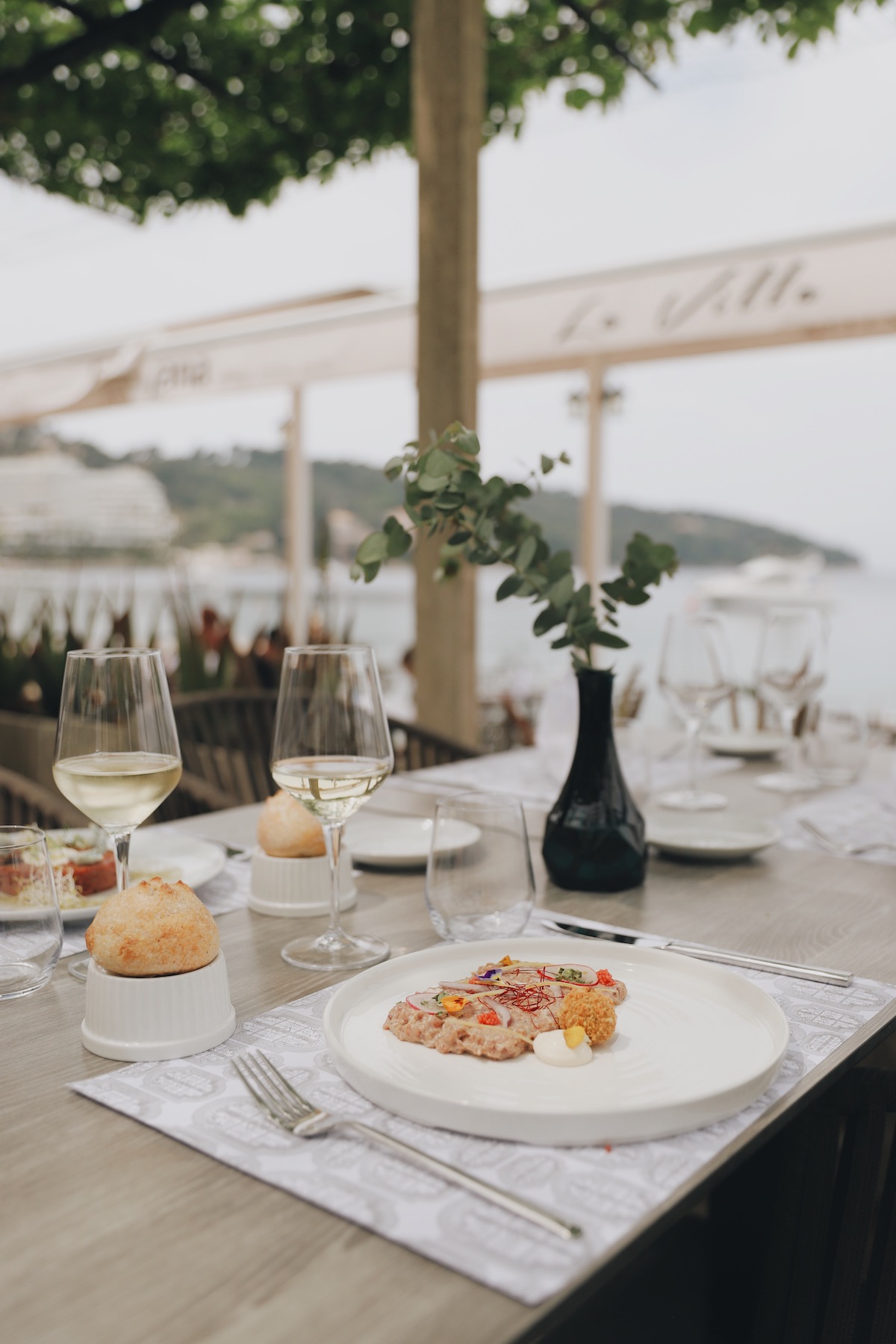 Then, recharge with a multi-course lunch in Lopud Bay, across the island from Beach Bar. Cafes here are perfectly situated on the edge of the water, allowing one to take in the views as they dine. After that, spend time strolling or biking the streets, exploring the ruins of an old fortress or checking out churches as old as the 15th century. Or, head to Sunj Bay and spend the afternoon sipping cocktails and sunning at Cima Beach Bar.
Head back to Dubrovnik and settle in for a delicious dinner in Old Town at Nautika, one of the most romantic destinations in the city, or Lucin Kantun for delicious local fare. Or, head to Hotel Excelsior's sister property, Hotel Bellevue, for a drink at The Spice Lounge or The Wine Bar, followed by dinner at Vapor Restaurant.
Day 5: Explore Lokrum + Cavtat
Directly off the coast of Dubrovnik (you can see it from Hotel Excelsior Dubrovnik) is the island of Lokrum. A respite for those who live in the city itself and only a 10 minute boat ride from Old Town Port, Lokrum is worth at least a half day visit. Dotted with cafes and swimming holes, Lokrum invites visitors to explore its botanical gardens, home to many different plants and flowers, but also peacocks. Start by grabbing a gin and tonic made with rosemary grown on the island and walk the cobblestone pathways with reckless abandon, as getting lost is difficult to do. Also on Lokrum are ruins of the Benedictine Monastery, a nude beach, a "dead sea" which allows swimmers to float, and, of course, more "Game of Thrones" scenery. Once you're ready to depart, grab a gelato for the ferry and enjoy the sweeping views back to Old Town Port.
For the evening hours, head to Cavtat, a seaside town snuggled in between Dubrovnik and Montenegro which can be accessed by car or ferry.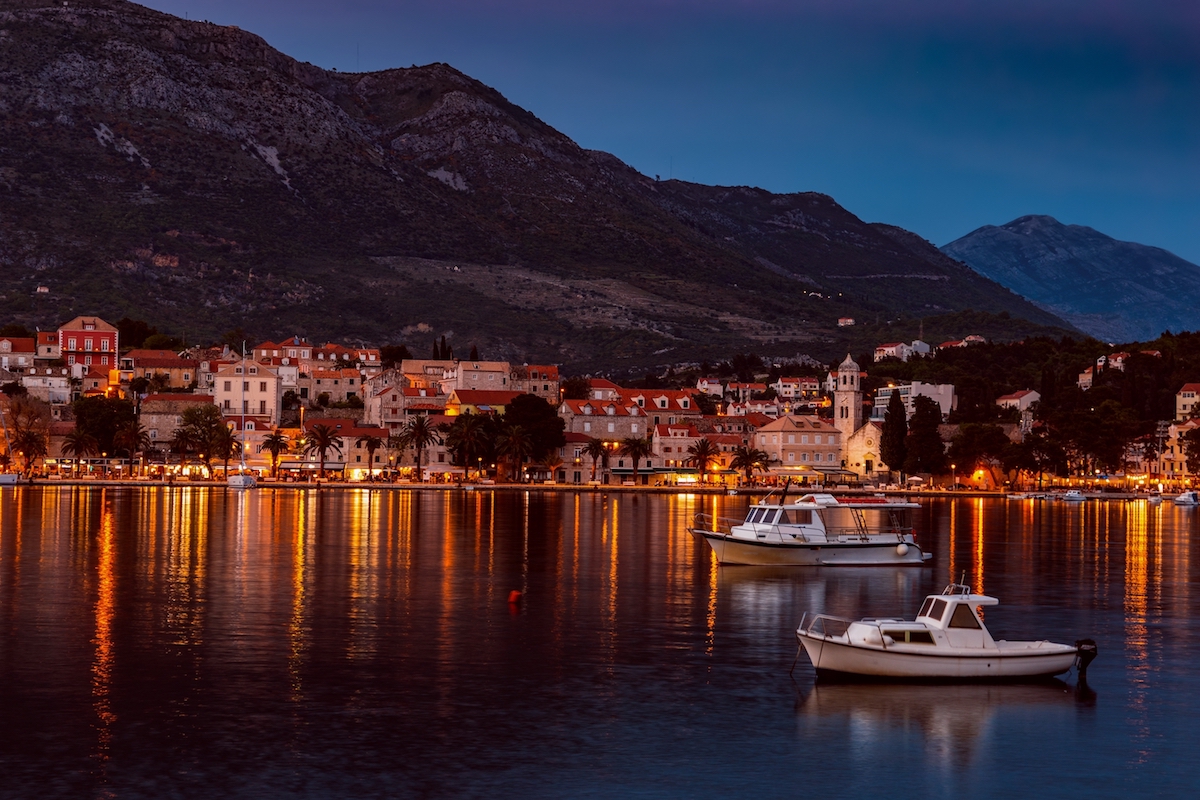 A palm tree-lined promenade brings big French Riviera vibes in a small package. Dotted with cafes, strolling the streets at dusk provides beautiful sunset views. Grab a cocktail at Beach Bar Little Star or head up to the Mausoleum and cemetery for another great vantage point. Grab an aperitif at Anokora Wine Bar or at Wine Bar at Hotel Supetar Cavtat, a cozy, intimate spot that shows off the work of local artists, as galleries aren't prevalent in Croatia. If staying for dinner, there is no shortage of places to grab a bite, but if interested in a more fine dining experience, Bugenvila or Ivan Restaurant are highly recommended.