The annual "Arts & Archives" show enters its third year, September 15 to 17, with an impressive lineup of artists raising funds for the Springs Historical Society & Community Library.
Featuring 52 local painters, sculptors, photographers, glass artists, and ceramicists, the three day event will be a cross-generation affair with contributors ranging from 23 to 88 years old – and stands out as the only invitational to exclusively feature Springs-based artists.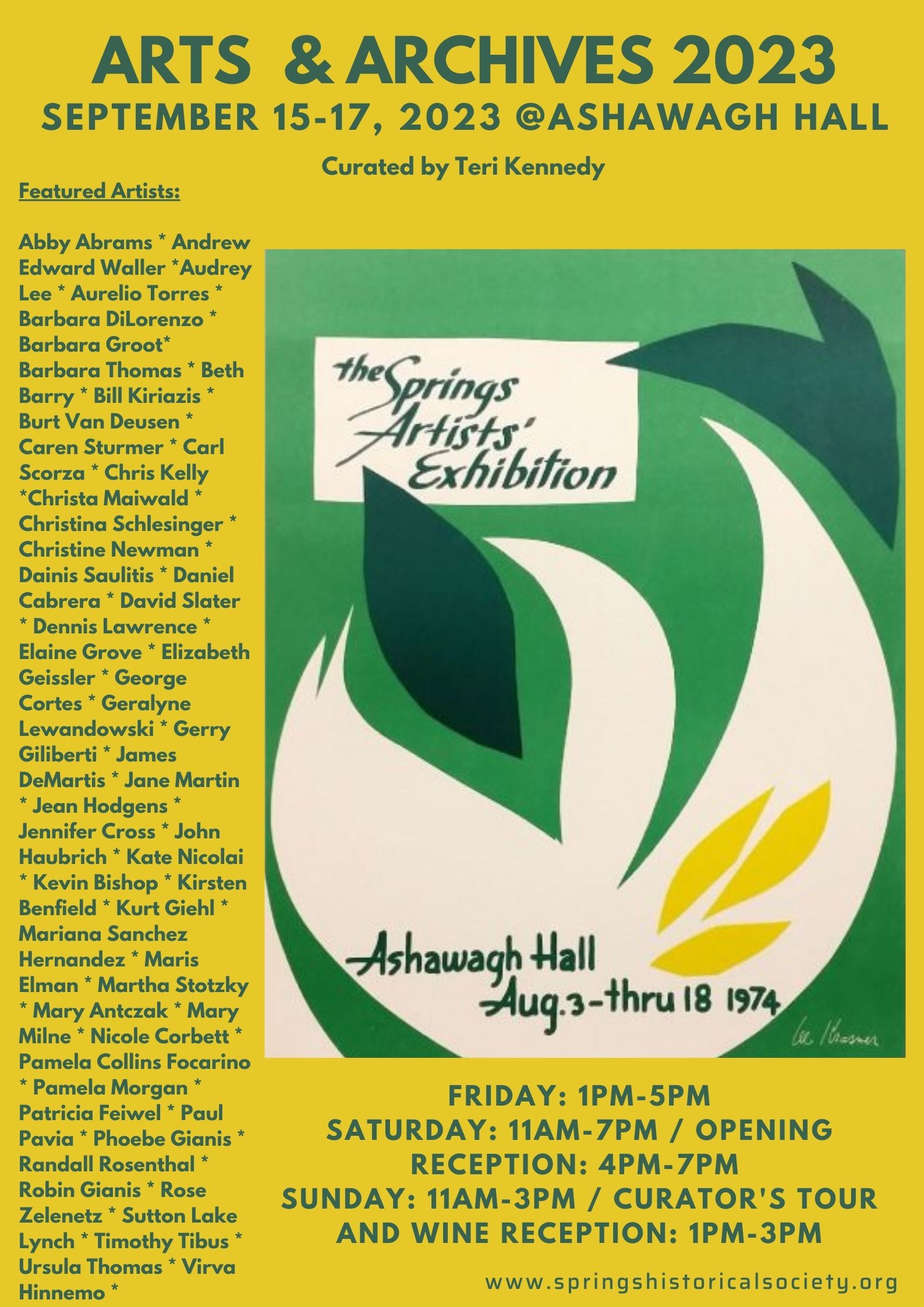 "It's been an absolute honor to curate," said organizer Teri Kennedy. "And with so many contemporary artists living and working in our hamlet, choosing 52 was quite the challenge!"
The show will include several unique works inspired by Lee Krasner – as well as archival photos of the legendary artist courtesy of the Pollock-Krasner Museum, where a special exhibit of Krasner's "Portrait in Green" is running through October 29.
"I'm interested in working with food as a portrait medium for people I admire," said participating artist Christa Maiwald. "For this year's piece I drew Lee with edible ink on edible paper adhered to a lemon tart, and chose a paisley background – not realizing it was her favorite print."
Alongside the contemporary art for sale will be a historic exhibit on Gardiners Island, featuring SHS photographs and objects on loan from the East Hampton Historical Farm Museum.
Half of all proceeds will be donated to the Springs Historical Society & Community Library to support the preservation and display of local art, photography, and historic artifacts.
"We've been blown away by the community's support, and can't thank the artists enough," said SHS president Deana Tikkanen. "It's a great way to see some fabulous art and connect with our friends and neighbors!"
Free and open to the public, guests can sip refreshments at the opening reception on Saturday from 4 to 7 PM, or take part in the Curator's Tour & Wine Reception on Sunday from 1 to 3 PM where participating artists Nicolle Corbett, Burt Van Deusen, Christa Maiwald, and Chris Kelly will discuss their work.