I know that there are the lucky ones who get to stay in some of the beautiful resorts out here in the Hamptons, but even if you don't have the room key that doesn't mean you aren't welcome to experience some of their spas. Go ahead and walk in like you own the place and get ready for some serious wellness "me" time.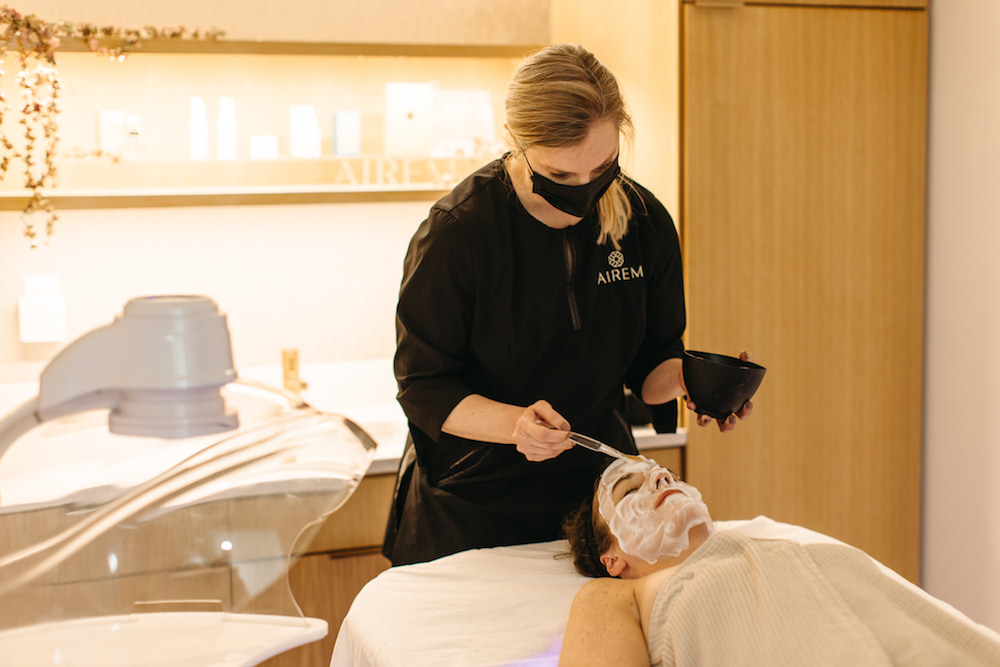 Topping Rose House —
 

Bridgehampton

The Topping Rose House in Bridgehampton pays homage to its 1842 Greek Revival roots while embracing modern luxury. Guests have the option of staying in the main inn with beautiful rooms featuring historic details or opting for the new modern wing in the back of the property. Named after the original owner Judge Abraham Topping Rose, the resort reimagined by architect Roger Ferris has a Jean-Georges restaurant, pool, fitness area, event spaces, outdoor lounge areas and new spa services from Airem. 

The spa features the Airem product line, timeless Korean beauty rituals meet clinically effective formulas for results-driven skin care. Dr. Eunice Park who has a full-service practice in Syosset offers minimally invasive, non-surgical, and surgical techniques to her patients brings her and her staff's facial skills to this central Hamptons location. 

They have a special AI Skin Analysis to determine the overall health of your skin with a 14-point evaluation and an Airem Medical Esthetician can provide a customized skincare regimen. The facials are the secret weapon for your summer glow and the best hour you can spend off line. They include everything from cleansing to exfoliating to hydrating and firming. There is even a supercharge microinfusion facial that uses a 24-karat gold plated stamping device. 

A signature facial is the Hamptons HydraDome Facial. Combining oxygen and LED therapy to help nourish the skin, this hydrating facial helps to restore moisture and skin's pH balance and instantly firms and plumps skin, delivering long lasting deep hydration. Add on dermaplaning for a faultless smooth finish. Hint, a great pre-game for any event.

Be Sure To: Stop in after your spa appointment for the weekday happy hour Monday to Thursday from 5 to 6:30 PM or the special Rosé Garden Fridays with live music, cocktails, and oysters from 4 to 6 PM.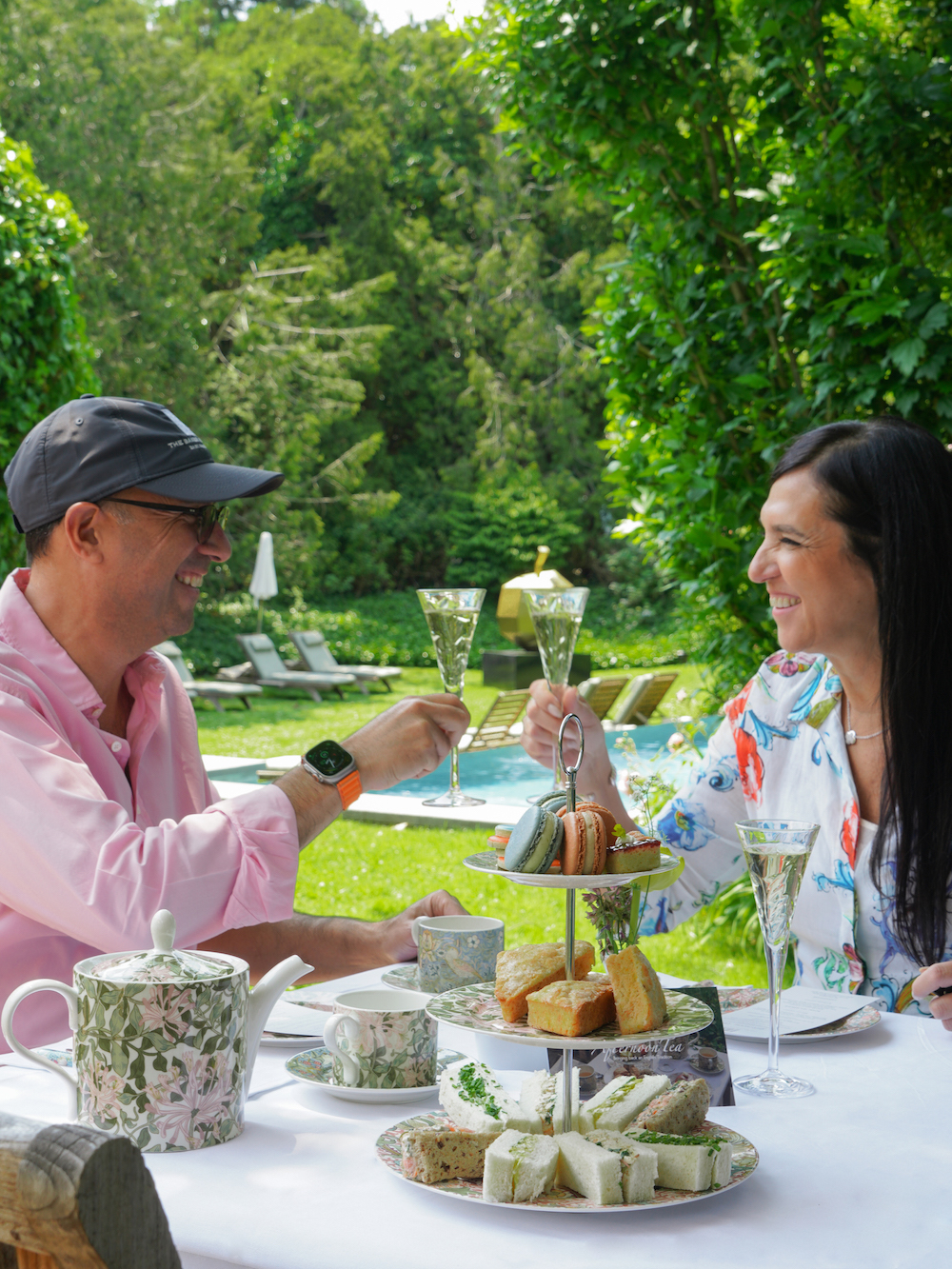 The Baker House 1650 —
 

East Hampton

Secluded behind a vine covered Cotswold-inspired cottage wall on Main Street in East Hampton Village is the luxurious boutique bed and breakfast inn, which is the choice of discerning guests for the most pampered experience. The Baker House 1650 has won Conde Nast Johansen's Most Excellent Inn of the Americas award. Owner Antonella Bertello and her staff ensure the premium treatment for their guests in the beautiful private property which includes the main house, carriage house, two outdoor pools set in English Gardens, a pergola covered patio and lounge. Each of the spacious rooms has a different flavor with historic appeal as well as modern amenities. They also offer poolside yoga classes.

Hidden away is the private Baker Spa with indoor pool and relaxation area that features a counter-current pool, sauna, steam shower, and soaking jacuzzi tub. They have partnered with Luzern products from Switzerland and have a signature Oxygen Facial.

Be Sure To: Make a reservation post treatment for Sunday afternoon tea which is held from 1:30 to 4 PM and includes sweet bites, champagne, and a tiered sandwich and pastry tray as well as teas by Plain-T. It is elegance personified to be transported to the English countryside in the middle of the Hamptons.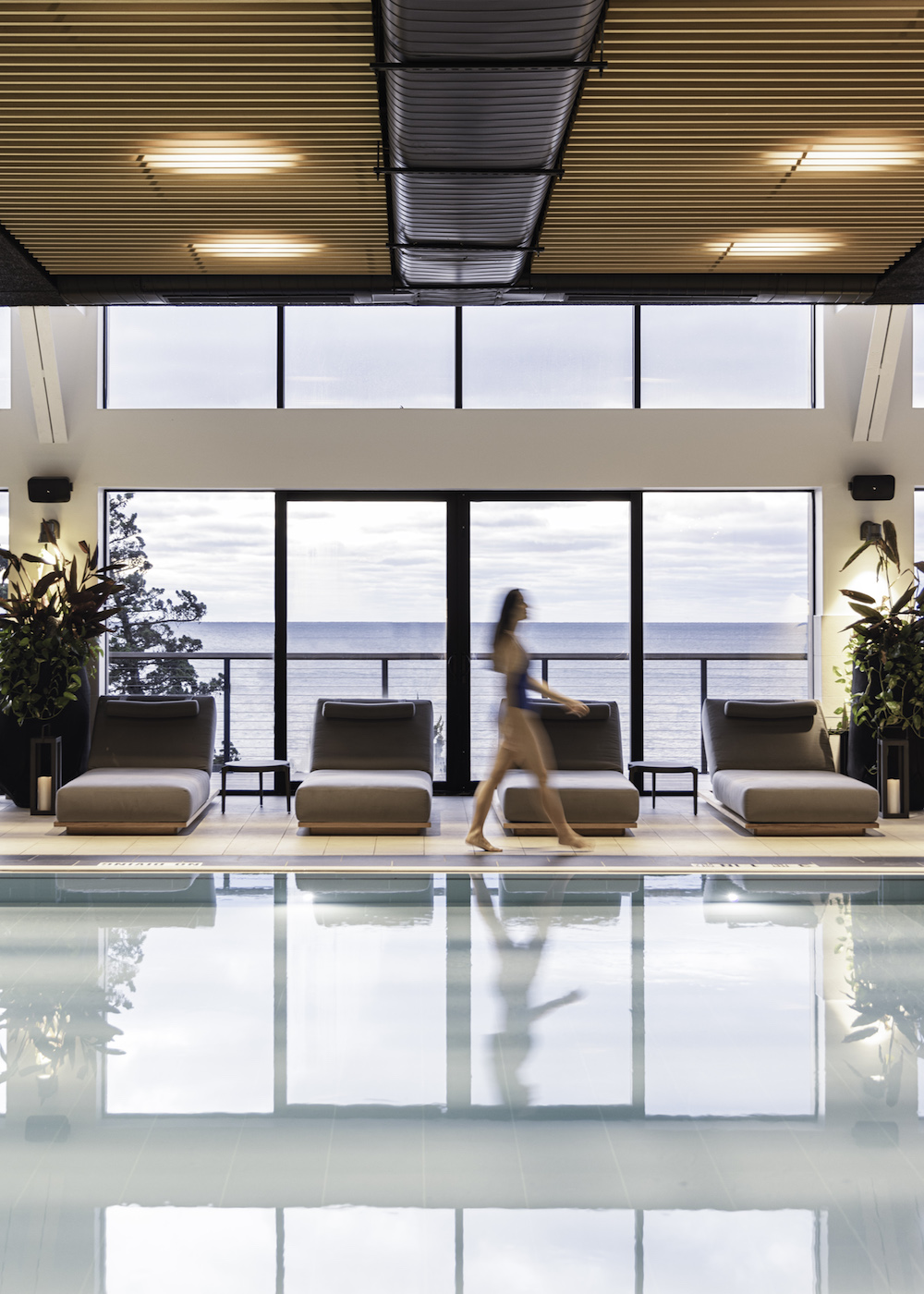 Gurney's Montauk Resort & Seawater Spa
With its rare oceanfront location in Montauk, the revamped Gurney's Resort has a front row seat to seaside beauty and relaxation. Their luxury accommodations range from rooms to suites to cottages to entire residences and the resort has numerous dining and drinking areas including, of course, one of the prettiest beaches in the world. The Seawater Spa recently underwent a $20 million dollar renovation to focus on holistic wellness, innovation, and sustainability. Now at 30,000 square feet it offers an ocean-fed seawater pool, bathhouse with sauna, aromatherapy steam and salt rooms, and indoor/outdoor treatment rooms so you can hear the sound of the waves. There is also a new fitness room and studio. Note if you are a spa aficionado, there are also memberships available.
Treatments range from skincare to massages to body treatments and they also have NutriDrip IV drips and booster shots. A signature is the Bespoke Soothe Massage which combines prescriptive bodywork and therapeutic touches that are equally attuned to individual attention. Sounds like something you would like to program in every day after your Teams Meeting call.
Be Sure To: Stop after your treatment on weekends at the oceanfront Patrón El Cielo Lounge on the resort's East Deck to celebrate the launch of Patrón Tequila's newest innovation.