The Hamptons Film Festival is my favorite time of the year because it combines my two passions: film and fashion. Each October, people travel from all over the world to gather in the Hamptons for the arts and culture event of the year. Film enthusiasts and celebrities whirl in and out of cinemas in chic and versatile ensembles. Recently at Derek Lam in East Hampton, I had the opportunity to style Anne Chaisson, Executive Director of Hamptons International Film Festival. Anne was a delight to work with because she was open to mixing and matching pieces, and experimenting with different colors and fabrics. Here are some of the fashion tips that I shared with Anne so that she could look effortlessly stylish while staying comfortable throughout the festival's diverse schedule of activities.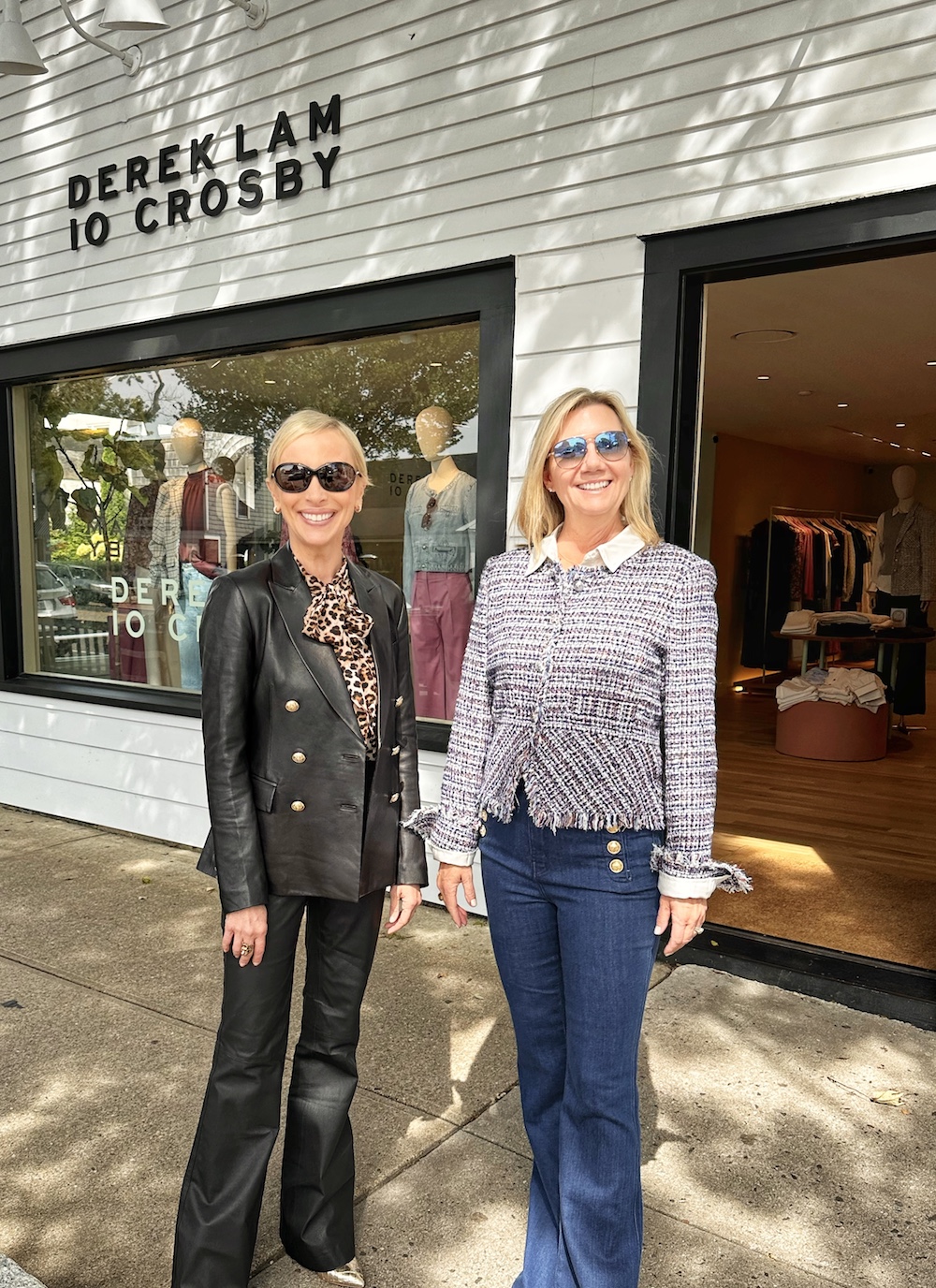 Screenings = Casual Comfort
It's all about ease and relaxation when you are sitting in a theater for screenings. I recommend comfortable trousers or dark denim. Darker washes tend to be a bit dressier than lighter washes. Pair your trousers with a blouse or cashmere sweater. Low, block heels are best for walking, especially if you are out all day and making a few stops. A reliable look for a fall festival is a tweed blazer, silk blouse or camisole, paired with dark jeans. Add cool boots or booties to complete the outfit.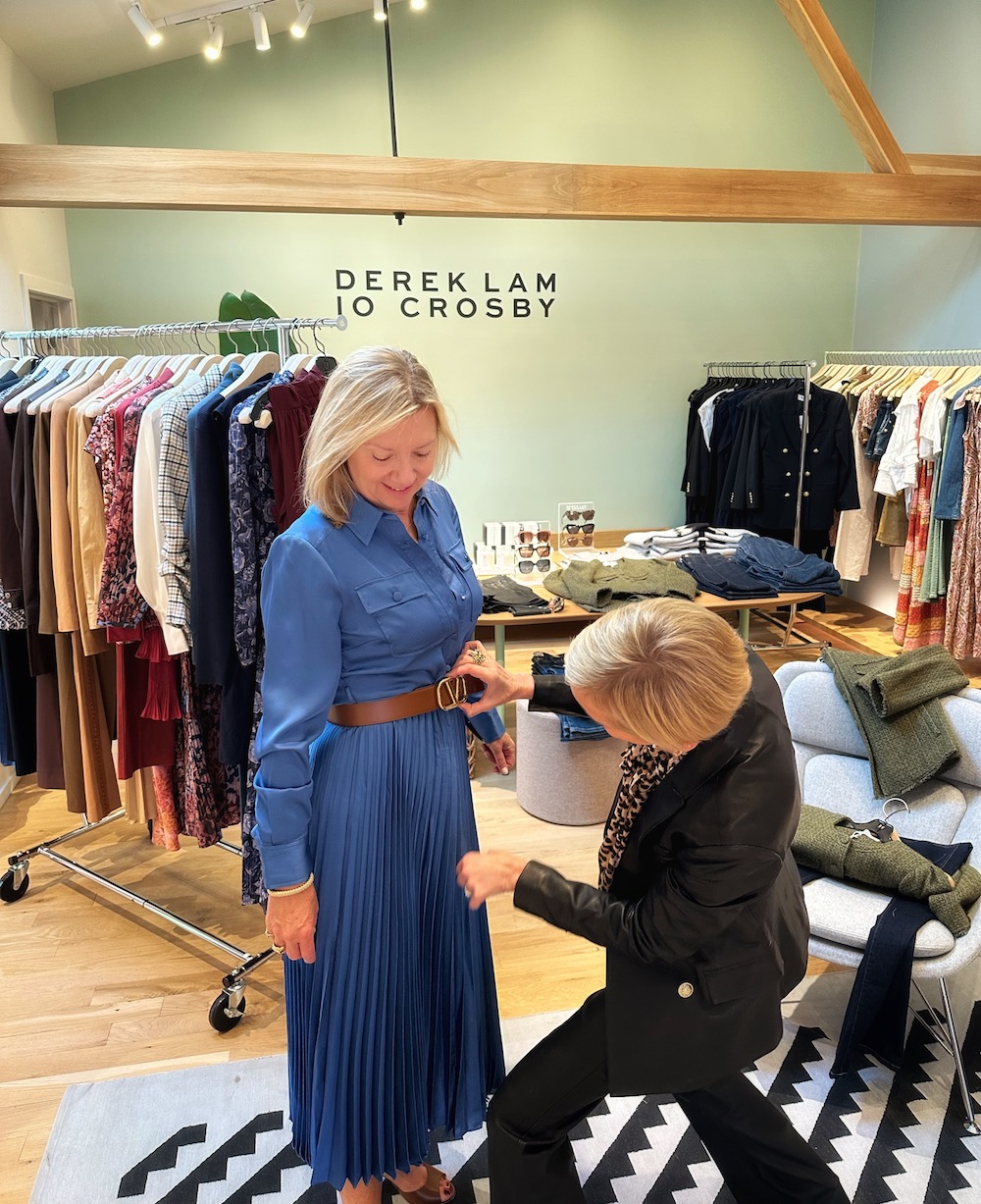 Receptions = Dress to Impress
Receptions are the time to elevate your look because you could be meeting industry professionals. Mid-length cocktail dresses in a satin-like material are good choices. Floral prints don't need to disappear once summer is over.  Try a printed shirt dress in a darker tone paired with an ankle boot or wedge. Elevate your reception look with a silk scarf or wide statement belt.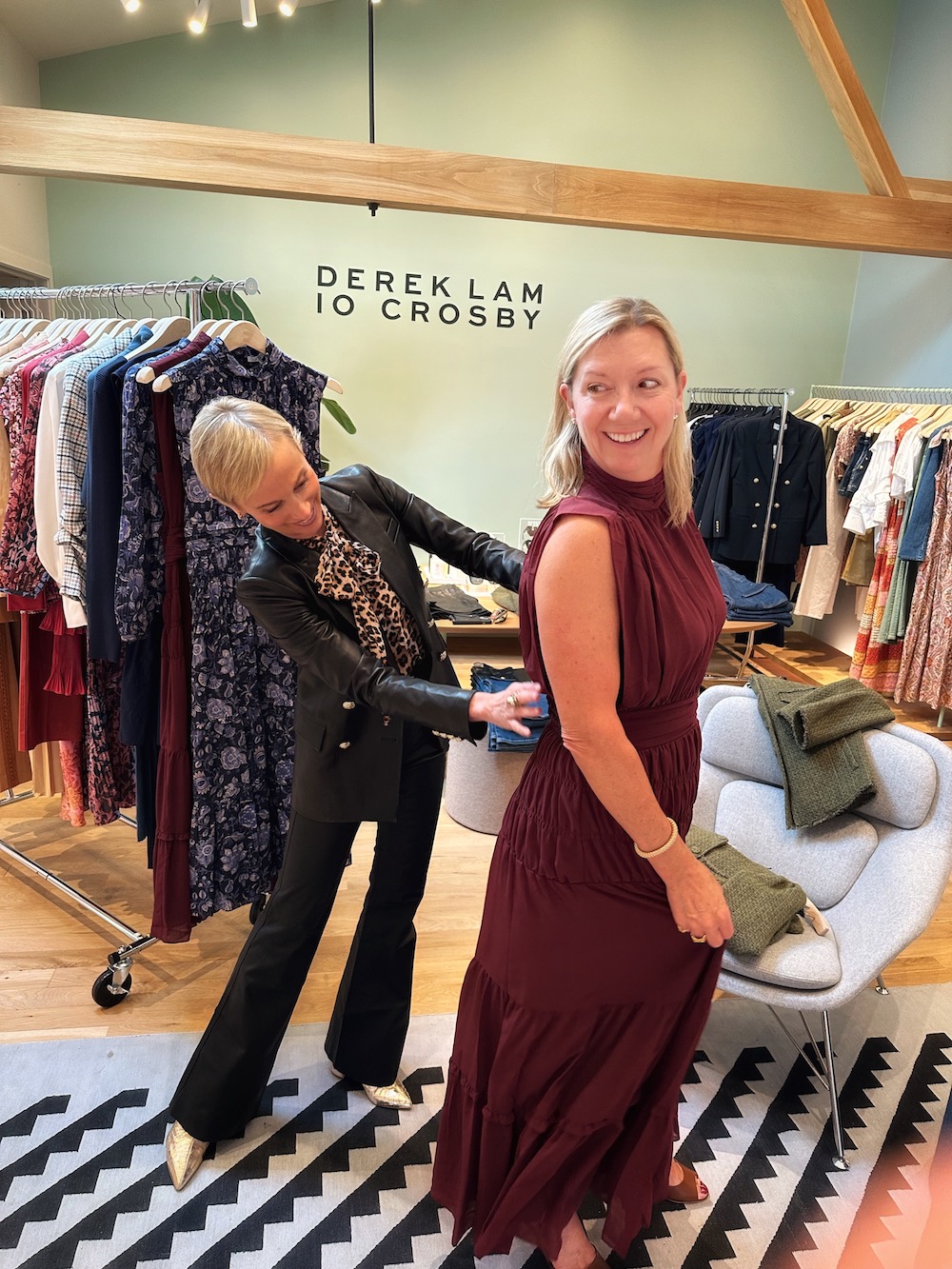 Galas = Statement Ensembles
A film festival gala is the time to showcase your style for the main event. I recommend a mid-length to maxi-length dress, and definitely add some heels for this event. I'm a big fan of statement jewelry, like a chunky necklace or fun pair of earrings. I also tell clients that a unique brooch pinned to your dress or jacket lapel can grab attention and facilitate conversations.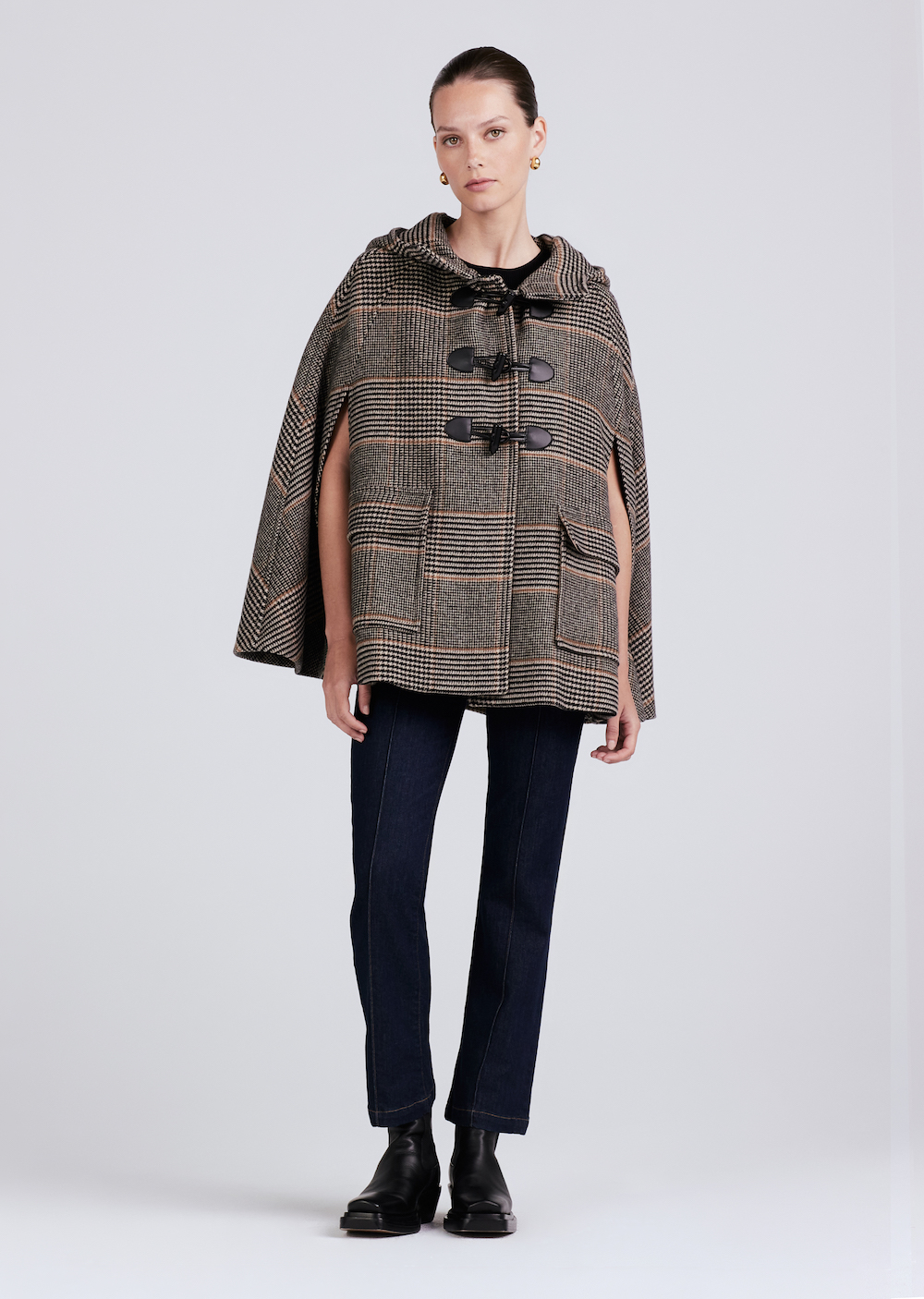 Spice Up Your Outerwear
I love a statement jacket or cape, like the Kyra Cargo Pocket Cape, at a film festival because you will spend time waiting outside in line and walking to lunch or your next film. A chic coat can be an outfit in itself and also easy to peel off once you are inside the theater. Underneath your coat I would pair a blouse or cashmere sweater with some comfortable trousers.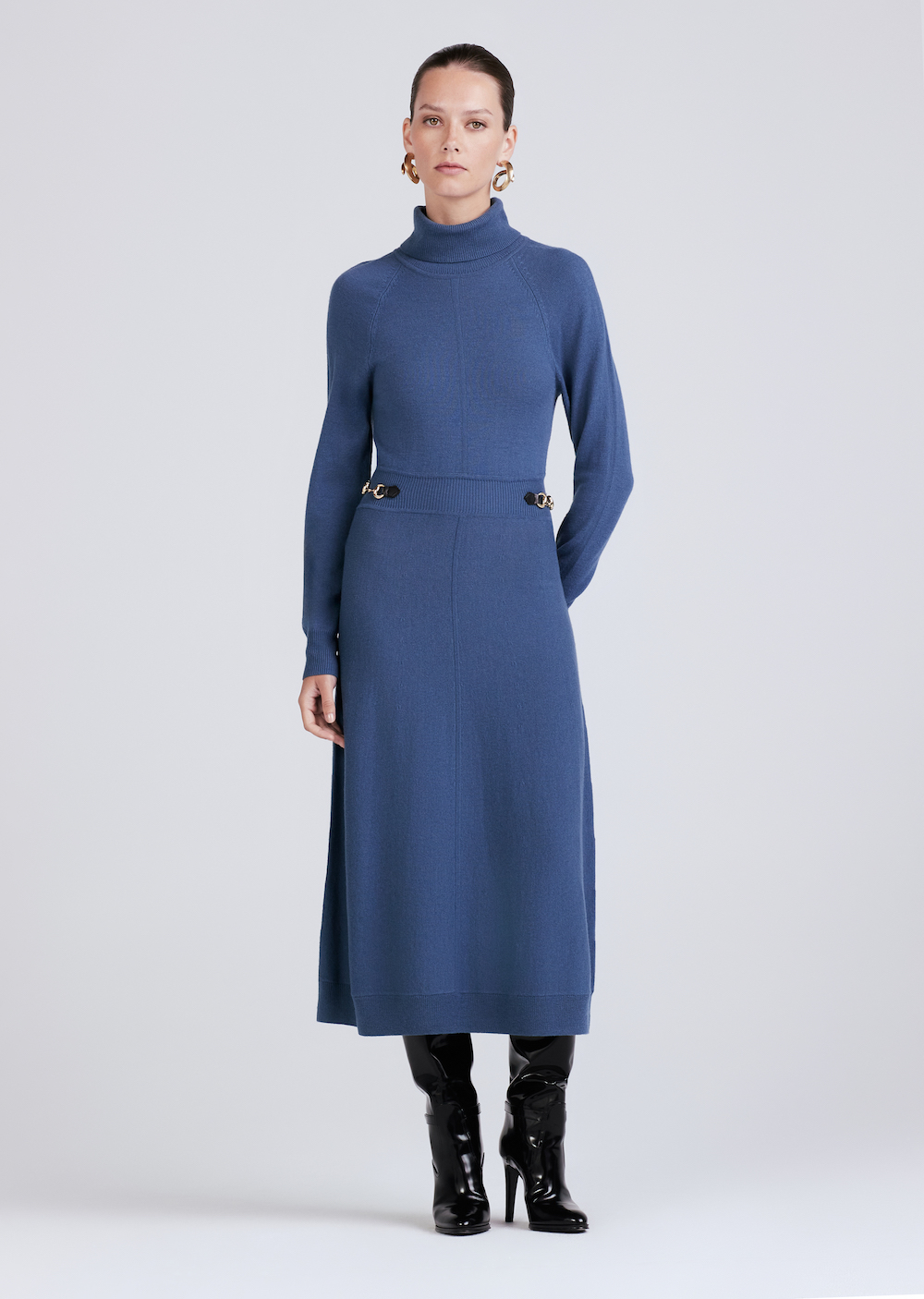 Cozy Knit DressesYou can never go wrong with a sweater dress for Hamptons Film Festival, like this Becky Raglan Horsebit Sweater Dress, because it's the perfect balance between casual and dressed up. Sweater dresses are also comfortable if you are sitting in a theater for two hours. You can pair your dress with a cropped blazer or leather motorcycle jacket if you need to layer up for a cool day.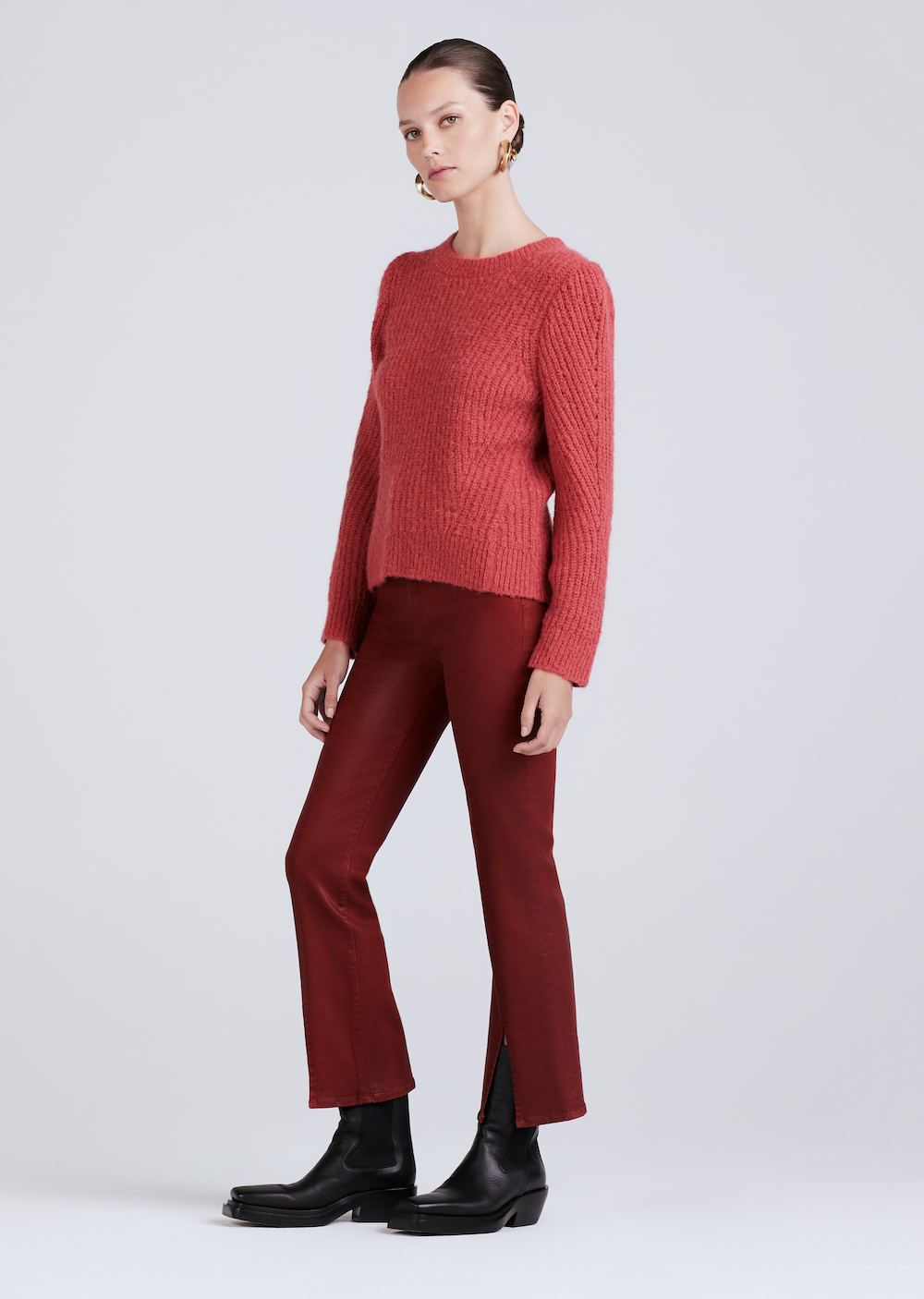 Monochromatic Dressing
Wearing all one color is a strong choice because it is an easy way to look polished with minimal effort. Deep reds and burgundy are key for fall, so I recommend a coated leather pant with a coordinating sweater, like the Ryan Puff Sleeve Sweater. Monochromatic dressing is also a flattering strategy. An all-navy ensemble is a great alternative to black. "Chelsea Boots" are offered by many fashion brands each year, and are typically ankle length with a chunky, comfortable heel. They are an easy, universal boot to travel with, and pair nicely with skirts, jeans, and trousers.