Summer in the Hamptons is heating up at Topping Rose House. Located in Bridgehampton, the award-winning hotel is home to the restaurant by Jean-Georges, a Farmaesthetics spa, and an extensive fitness program.
The diverse selection of fitness offerings are integrated with unique wellness activations and pop ups. 
A Summer Membership offers exclusive access to hotel amenities in addition to fitness classes. This all-in-one concept allows members to expand their fitness routine with multiple workout classes, a sparkling pool, and a fully equipped gym. You can challenge yourself with a Barre Sculpt, Boxing or HiiT class, followed by a restorative Yoga or Pilates class, freshen up in the locker room, enjoy brunch in the restaurant, lounge with cocktails by the pool, visit the Farmaesthetics spa, and stay for dinner.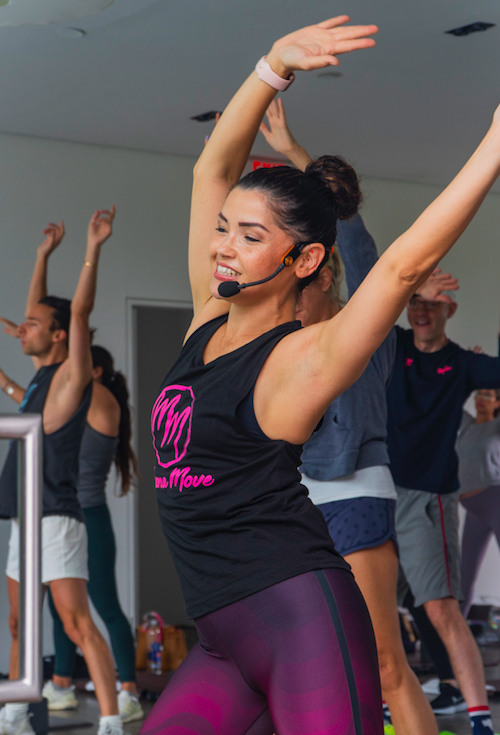 "Topping Rose has become the premier wellness destination in the Hamptons. We are excited about this summer's line up with guest instructors from all over the country; we truly have something for everyone," said Marissa Ivana, Wellness Director of Topping Rose House.
Ivana has built a loyal year-round following in The Hamptons due to her incredible positivity, results driven workouts and commitment to keeping the fun in fitness. The former professional dancer and cheerleader turned fitness guru brings two decades of experience to all her classes.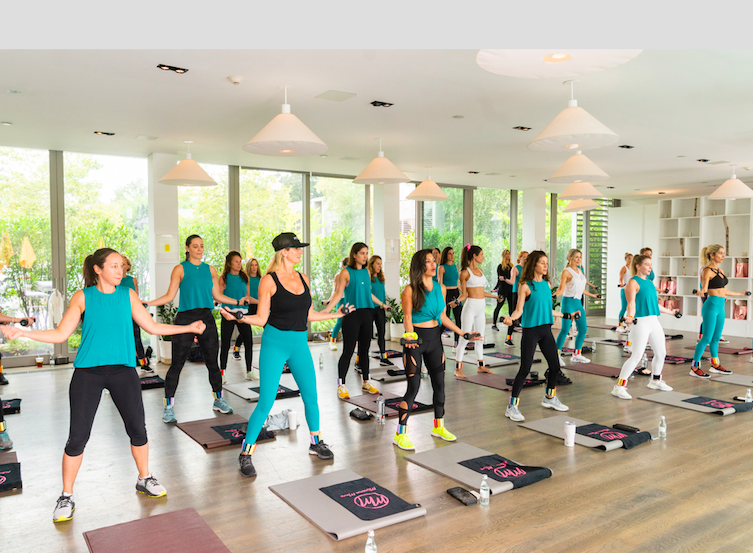 The new Summer Series will showcase a line up of trainers and workouts including Stephen Pasterino (Founder of P.volve brings his newest method Threeform), Sarah Brooks (Founder of Brooks Pilates Studio), Ebenezer Samuel (Fitness Director for Men's Health magazine and Head of Training Innovation for FlexIt), Lucas Kraus (Bridgehampton's Gotham Gym trainer), Anthony Crouchelli (Founding trainer for Rumble & Grit Boxing, Founder of the.1method), Aly Giampolo and Colette Dong (Founders of the ness trampoline based cardio workouts), Alek and Nell Kucich (brother-sister boxing duo founders of BOUT Boxing), Maya Jade Frank (USC Head of Pilates training for staff and students, founder of FratRow Fitness), Hedges Rauscher (Hamptons born and raised yoga teacher), Ana Reis (Kundalini, breathwork and meditation), and Erica Sauer (globally known empowerment coach and mentor offering meditation andbreathwork).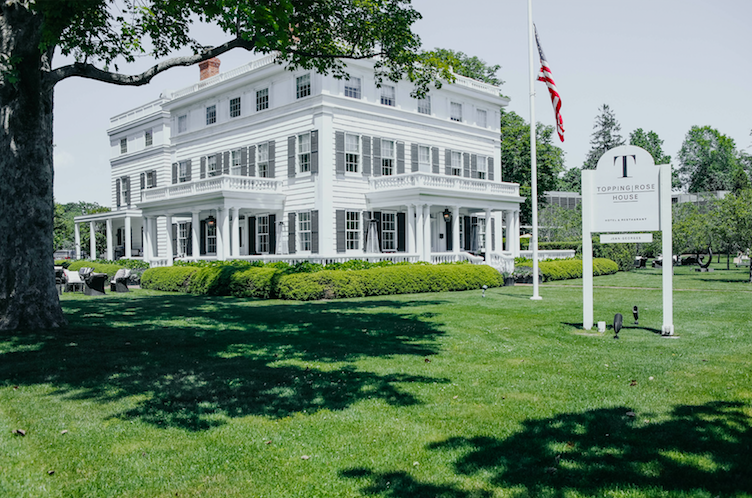 Partnerships with JetSweat and FlexIt will bring in celeb trainers from across the globe to pop up at Topping Rose House all summer long.
Jetti Poles – the world's first fitness poles that transform a walk into a full-body workout – are making their Hamptons debut in classes led by Ivana. Over the past few weeks, she has been using Jetti Poles to guide members through a series of movements that activate muscles from head to toe. She shared, "we've been using the Jetti Poles in our outdoor class and everyone loves them!"
"We are thrilled to be working with Marisa and the crew at Topping Rose House to introduce the power of Jetti Poles in the Hamptons this summer," explained local serial entrepreneur, Joyce Shulman, co-founder and CEO of Jetti Fitness.
The Wellness Summer Series starts on Friday, May 27, and will include wellness activations by Wellspring Health, Ora Space, Skinny Medspa, and HigherDOSE. Gifting and refreshments courtesy of Carbon38, Bala, Sakara Life, Scott's Protein Balls, Mindset Wellness, JECT, vVardis,My Recess, Beauty & the Broth, Glow Water CBD teas, Hampton's Coffee Co, Daily Dose, Solgaard, and more.
Class reservations can be made on Toppingrosehouse.com or via the Mindbody app.