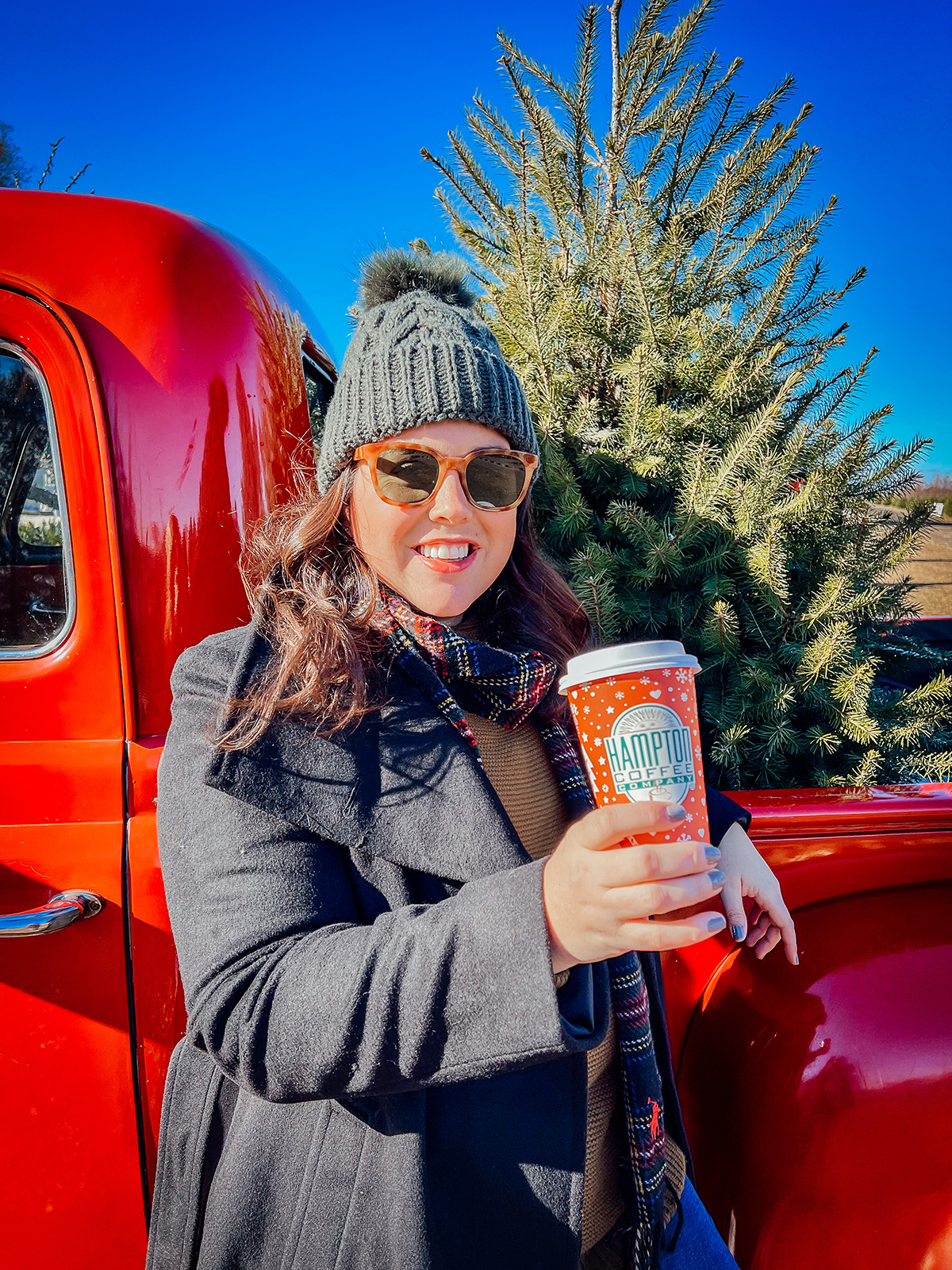 As winter blankets the North Fork, a magical transformation sweeps through the picturesque landscape, turning this serene region into a holiday wonderland. The holiday season brings an air of festive charm to the vineyards, local farms, and small town shops that define this idyllic locale.
Over the past 13 years, I've come to love the holiday season on the North Fork. I eagerly wait to experience festive events while sipping mulled wine and taking in the sights of the holidays! 
Here are my top picks for things to do this holiday season on the North Fork: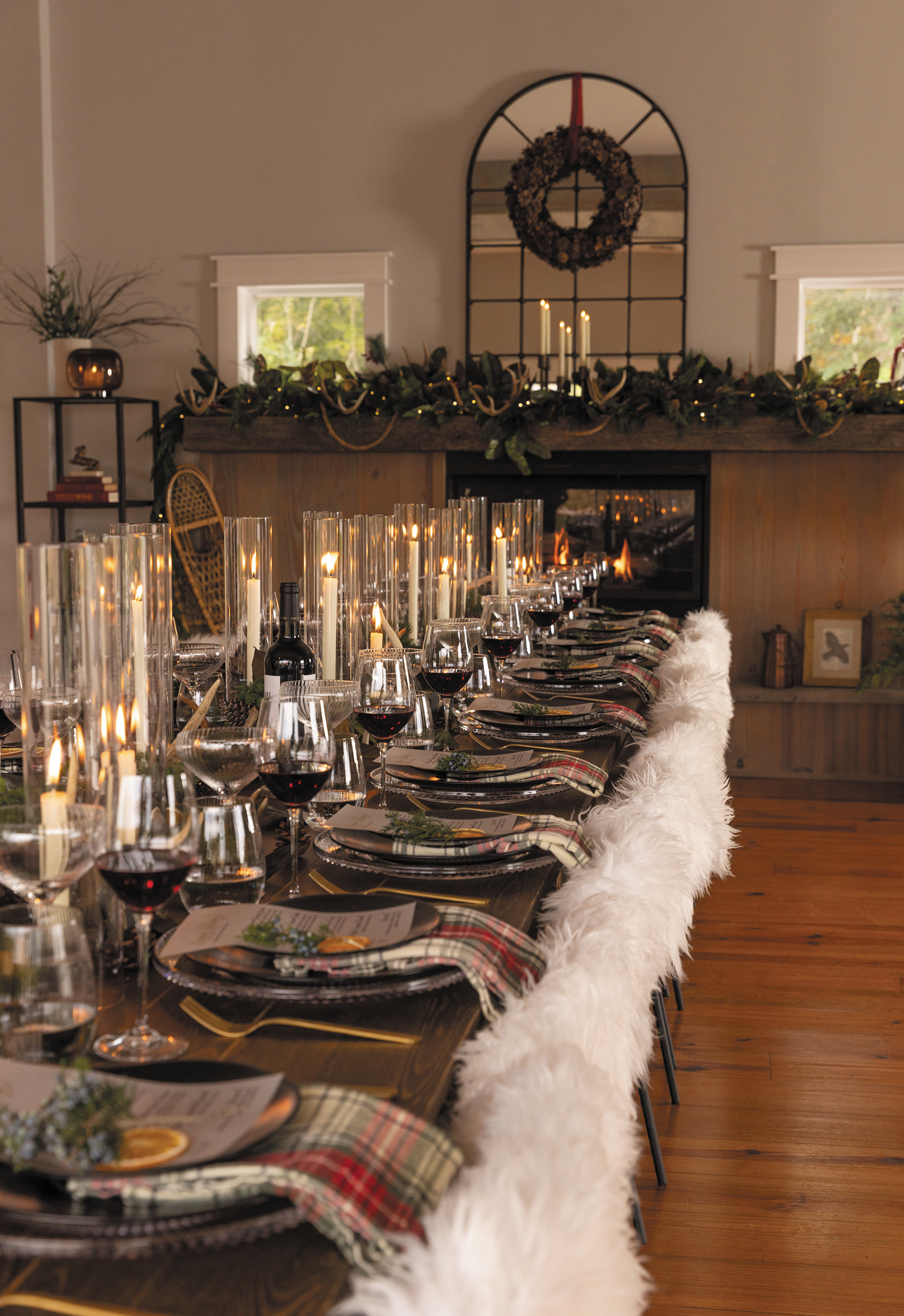 Fireside Flights at The Lodge at Meadowlark North Fork is a charming holiday experience, offering an enchanting winter escape for wine enthusiasts seeking a taste of winter wonderland. As you step inside The Lodge at Meadowlark North Fork, you'll find yourself surrounded by the magic of the season. The space is adorned with warm winter accents, evergreen boughs to plush blankets, and comfortable seating. The air is filled with the aroma of crackling wood and the promise of a memorable day spent by the fireside. Guests have the opportunity to savor five different wines carefully curated to please the palate. Guests can book this experience at the lodge for $30 per person. This one-and-a-half hour experience includes a five-wine tasting flight. Or enjoy a private evening in the lodge for an intimate dinner with 20 to 40 of your closest friends. This three-hour reservation is $195 per person and includes limited-production wines paired with a dinner menu by Lombardi's Love Lane.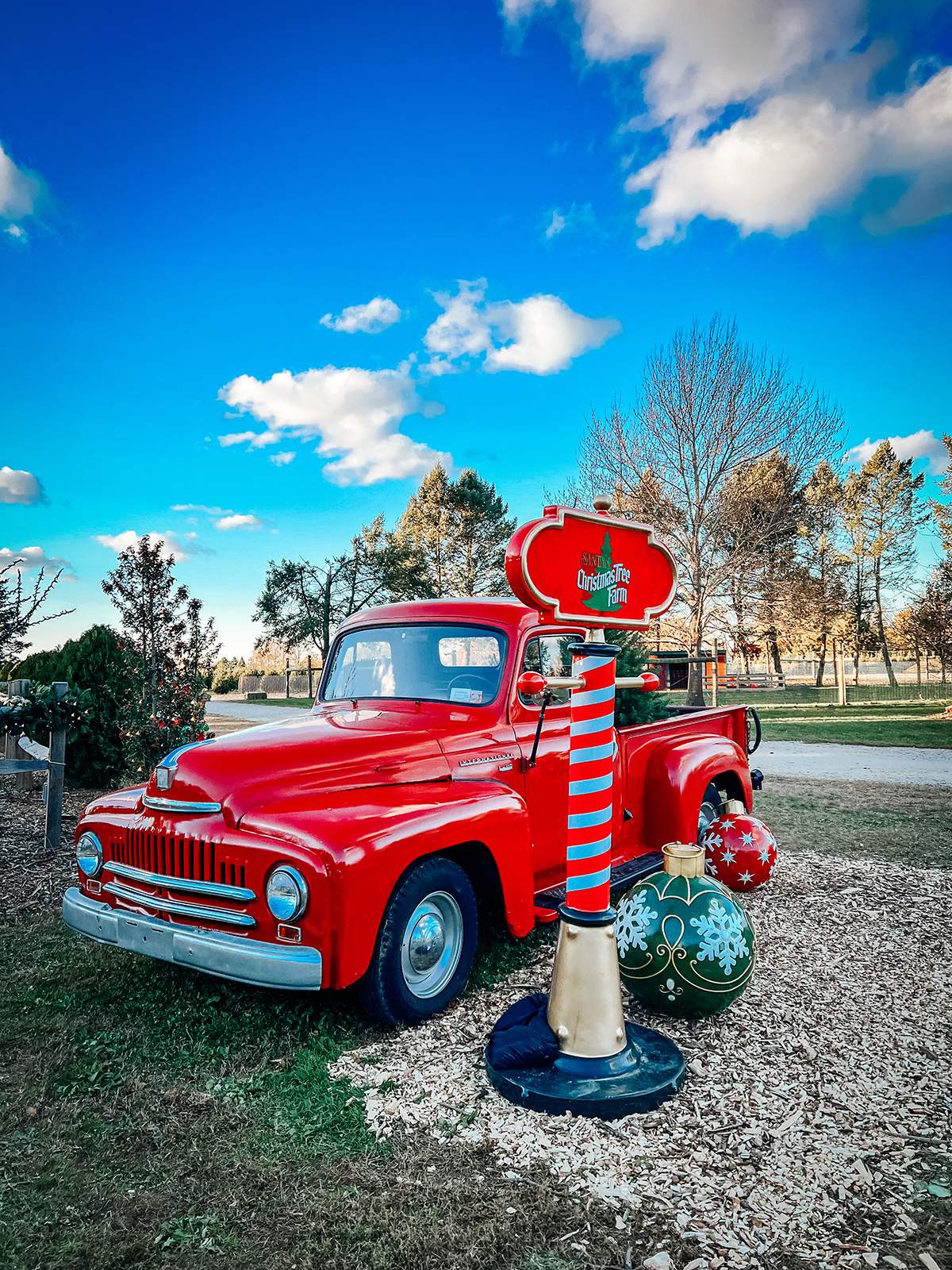 Santa's Christmas Tree Farm in Cutchogue is a magical holiday wonderland that brings the spirit of Christmas to life in the heart of Long Island. As you approach the farm, you'll be greeted by the scent of evergreen trees and the warm glow of fire pits, setting the stage for an enchanting holiday experience. The centerpiece of Santa's Christmas Tree Farm is its massive Christmas tree shop, a sprawling haven filled with a vast array of beautifully decorated Christmas trees. Each tree display is themed, transporting visitors to various festive scenes and inspiring creativity for their own holiday decor. From traditional, classic trees adorned with ornaments and lights to whimsical and modern designs, there's a tree for every taste and style, making it the perfect place to find your family's Christmas centerpiece.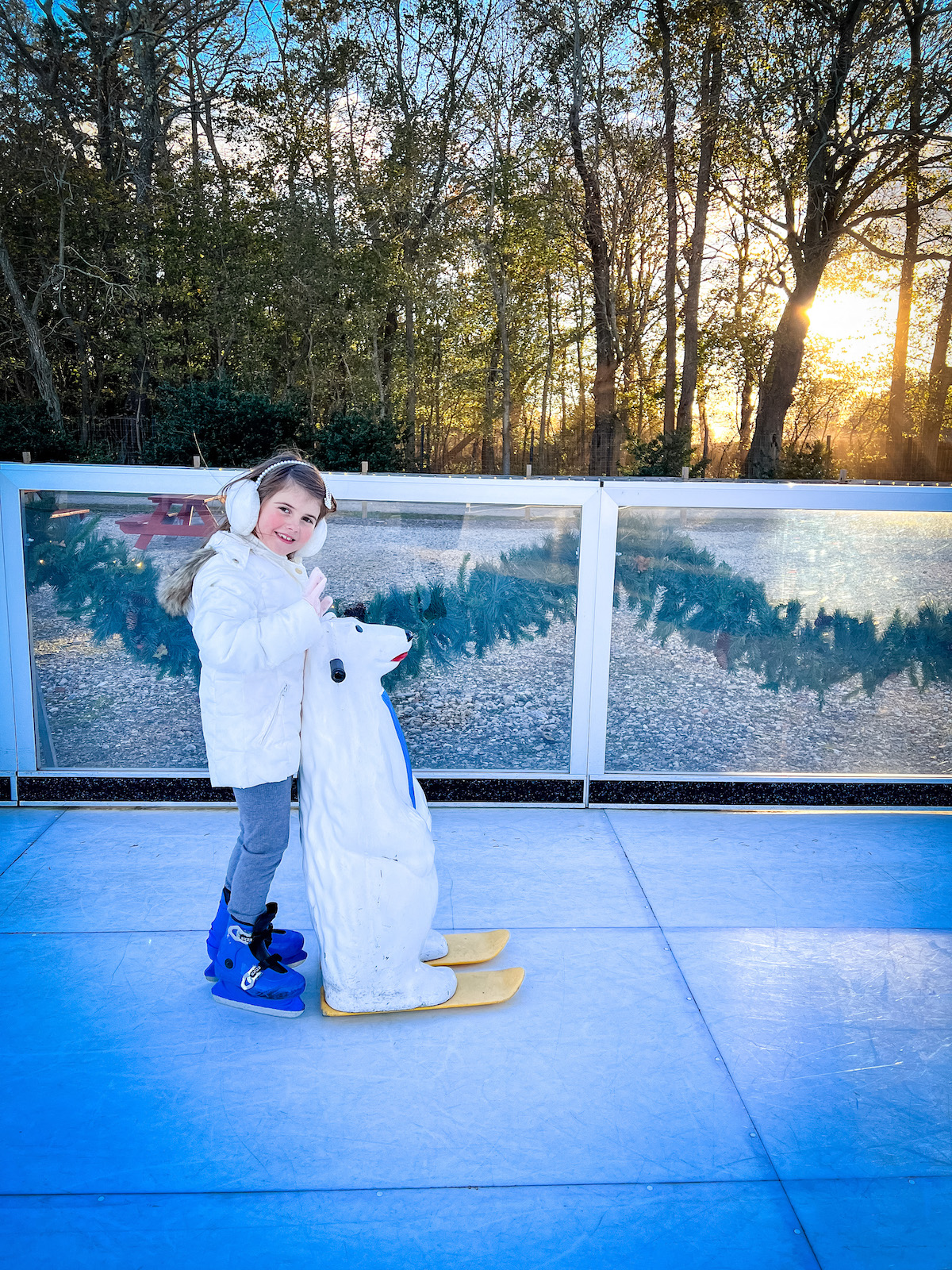 The farm is a true winter wonderland, especially for children. Kids can delight in activities like ice skating on a charming outdoor rink and bouncing around in holiday-themed bouncy castles. It's a place where imaginations run wild, and the joy of the season is palpable. Santa is available for photo opportunities most weekends through Christmas. 
One of the most cherished traditions at Santa's Christmas Tree Farm is the opportunity to cut down your own Fraser fir. Families can select their favorite tree and, with provided tools, engage in the time-honored tradition of choosing and cutting down their Christmas tree. It's an experience that creates lasting memories and adds a personal touch to your holiday celebrations.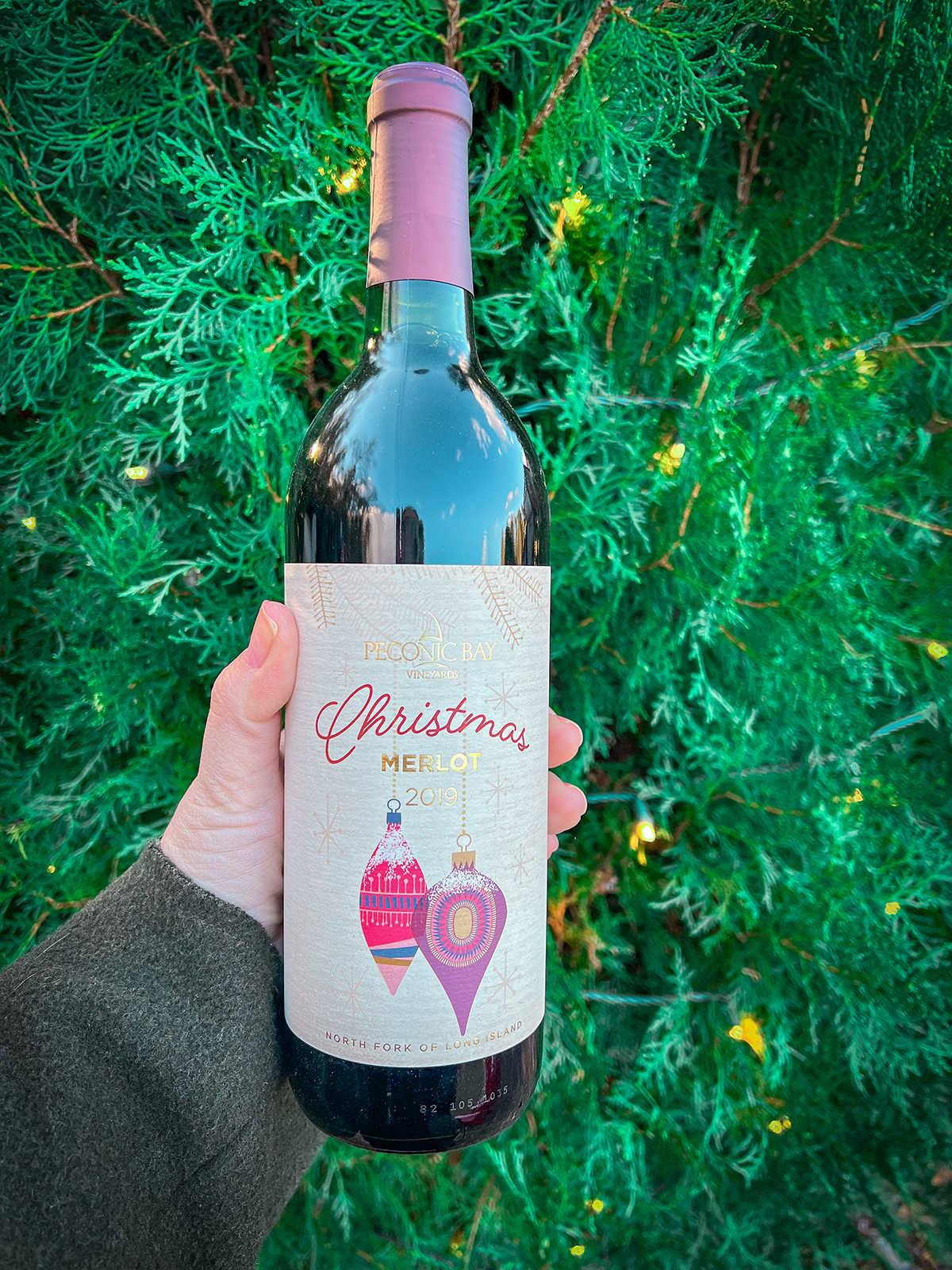 After visiting Santa's Christmas Tree Farm head across the street to sister property Peconic Bay Vineyards where you can purchase holiday label Merlot or Chardonnay perfect for gifting. While you're there you can experience the red barn adorned for the holiday season.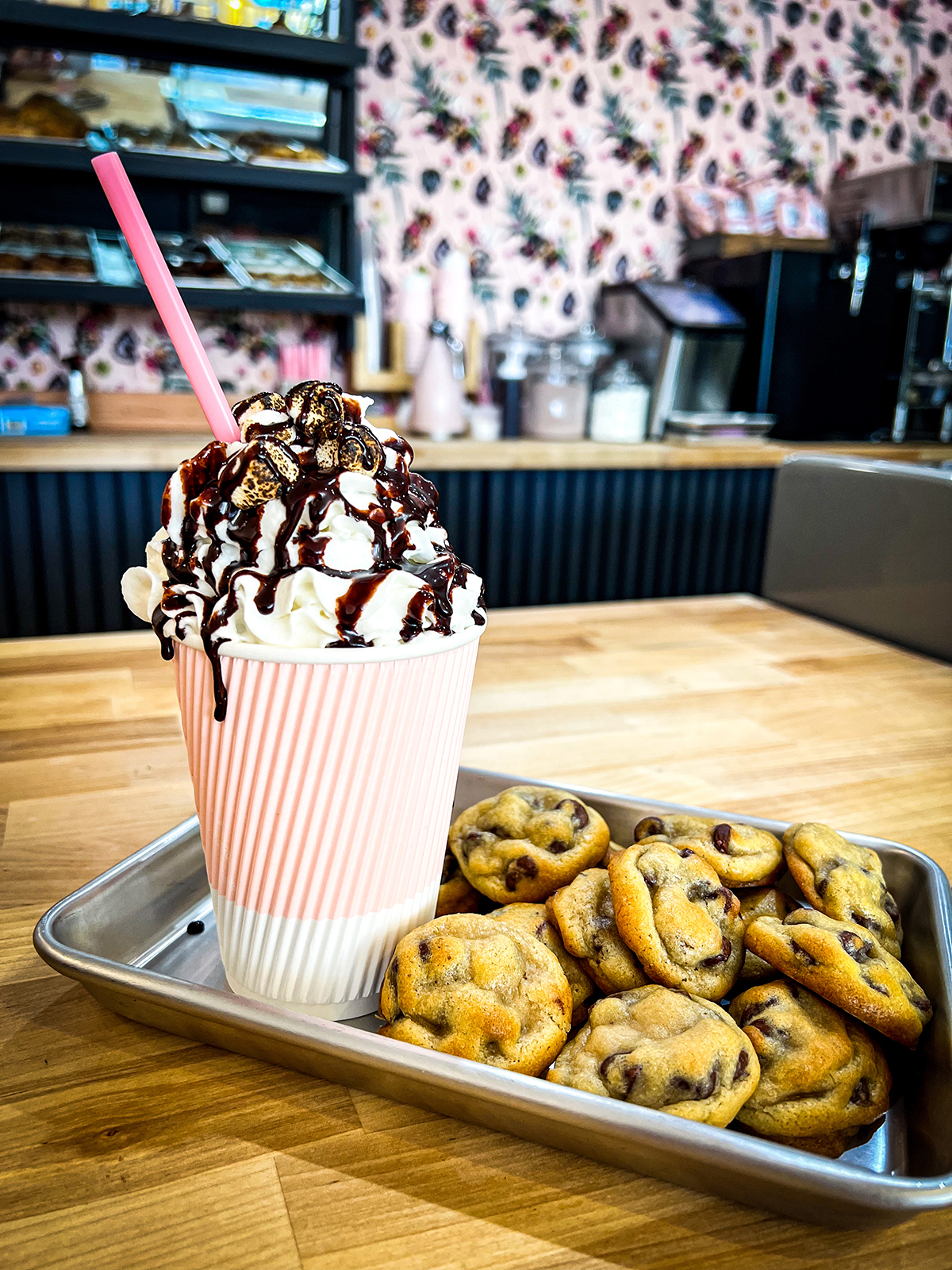 Prepare to elevate your winter indulgence at The Treatery in Jamesport, the beloved bakery renowned for its irresistible chocolate chip cookies. In a delightful twist to its already decadent offerings, The Treatery is introducing a Hot Cocoa Bar that promises to warm both hearts and palates. Step into a cozy haven where the rich aroma of premium cocoa beckons, and the air is filled with the anticipation of creating your perfect cup of cocoa bliss. At The Treatery's Hot Cocoa Bar, the experience is as delightful as the chocolatey elixir itself. Choose from a selection of toppings, each offering as unique as you are. But the indulgence doesn't stop there — the highlight is the dazzling array of toppings that transform your cup into a masterpiece. Marshmallows, whipped cream, chocolate shavings, caramel drizzle, and more await your creative touch. Whether you prefer a classic cocoa with a mountain of marshmallows or a sophisticated blend adorned with artisanal toppings, The Treatery invites you to immerse yourself in a personalized hot cocoa experience that transcends the ordinary. As the cold weather sets in, The Treatery's Hot Cocoa Bar is a haven for those seeking warmth, comfort, and the sweet joy of winter indulgence.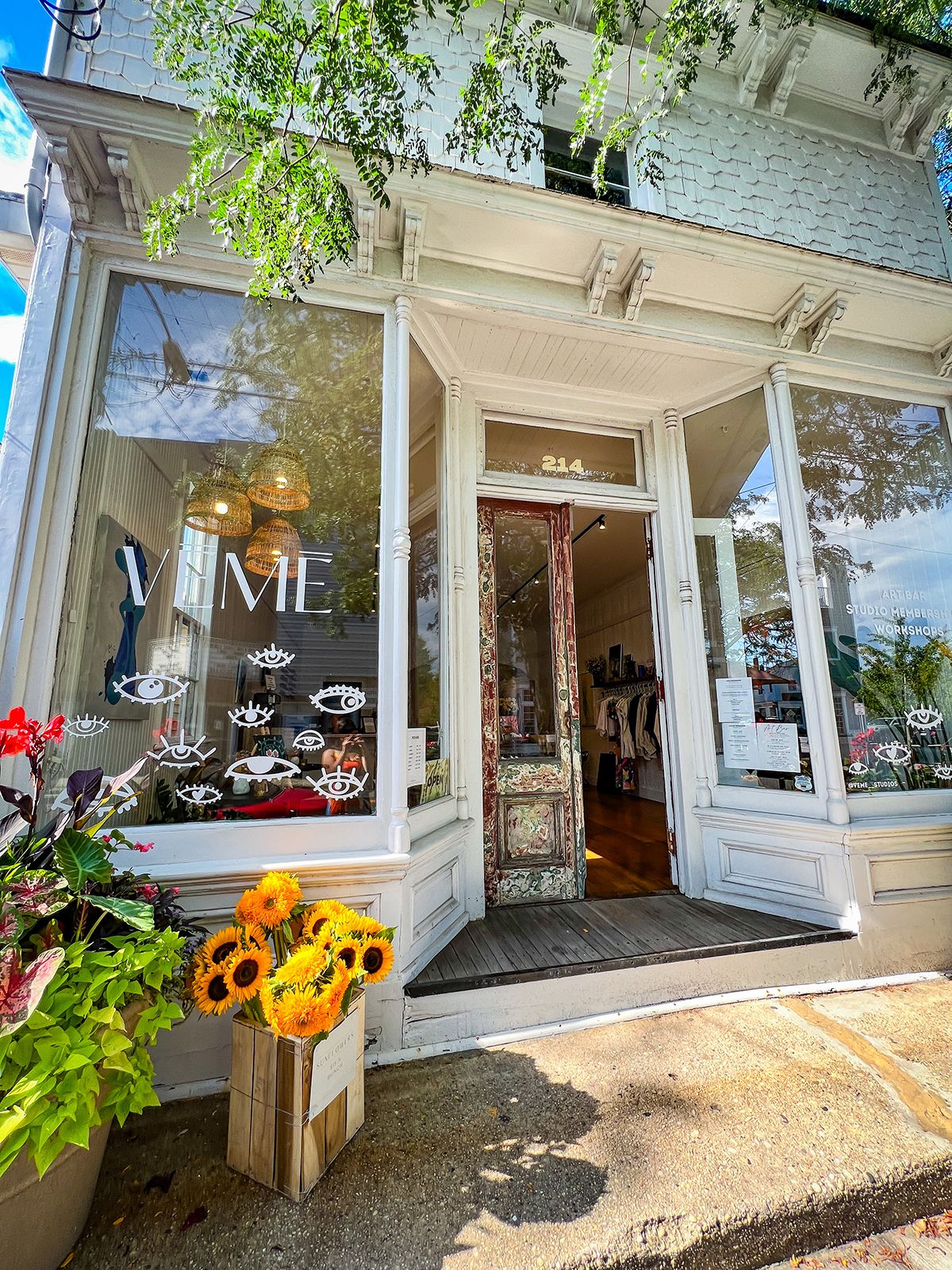 Take a holiday workshop at VEME Studios in Greenport. Here, local artists Verona Penalba and Melissa Gabrielsen encourage participants to explore their creative side. Upon entering VEME, you're welcomed by an inspiring atmosphere that invites exploration and creativity. The studio is adorned with eclectic artwork, providing an immersive experience for artists of all levels. The space is thoughtfully designed, featuring spacious workstations, abundant natural light, and a diverse array of art supplies. As the holiday season approaches, VEME transforms into a festive hub of creativity. Verona and Melissa invite you to join a special workshop on Friday, December 15, at 6 PM. Immerse yourself in the holiday spirit by participating in the "Painting Christmas Ornaments with Alcohol Inks" session. Under the guidance of these talented artists, you'll discover the joy of creating unique and vibrant ornaments that reflect the magic of the season. Can't make it to the workshop? No worries! VEME's "art bar" offers a self-guided ornament painting experience, available at any time. Unleash your artistic flair and create personalized ornaments at your own pace.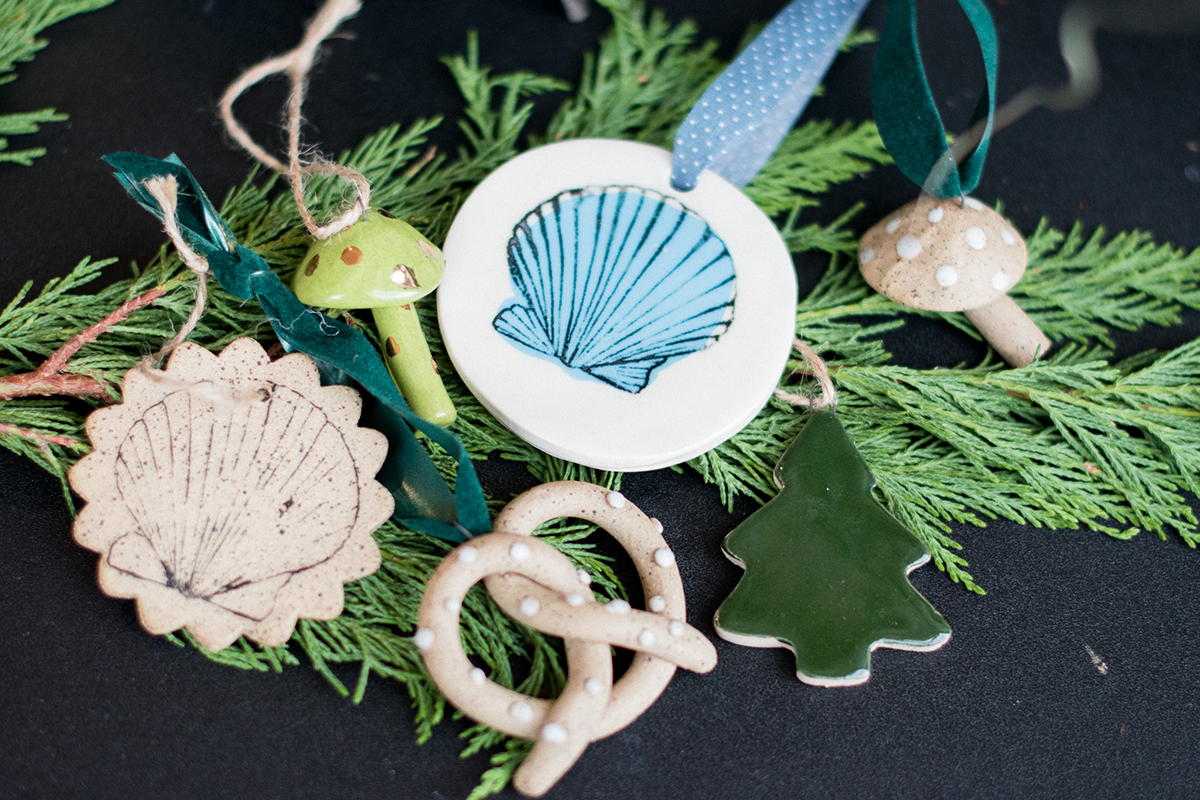 Mark your calendars for Saturday, December 2, as VEME hosts a Holiday Market featuring local artisans showcasing their one-of-a-kind goods. Wander through the studio transformed into a festive marketplace, where you can discover handmade treasures, unique gifts, and holiday-inspired artworks. It's the perfect opportunity to support local artists and find that special something for your loved ones.
As the holiday season unfurls its magic on the North Fork, my exploration has uncovered a tapestry of enchanting experiences that epitomize the spirit of this time of year. Whether strolling through charming vineyards aglow with holiday lights or perusing local markets brimming with handcrafted treasures, the North Fork offers a rich canvas for creating cherished memories. As the festivities unfold, let me be your guide to a season of joy, warmth, and the kind of holiday enchantment that only this idyllic corner of the world can provide. 
Kelly's Top
Holiday Gifts
On The North
Fork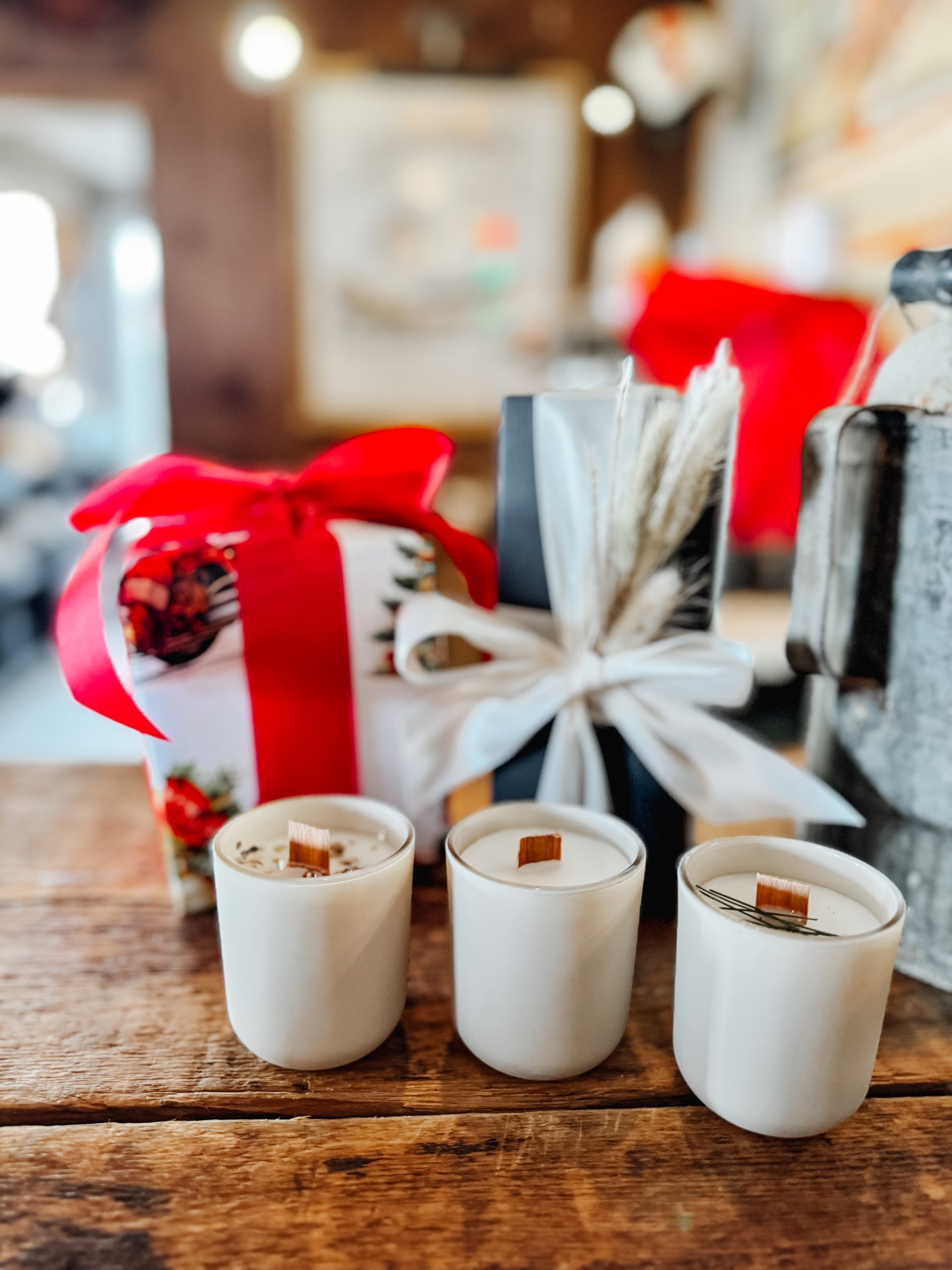 North Fork Moto Holiday Candle Collection at Lumber + SALT. This collection of three scented candles gives you all of the holiday fragrances in one luxe linen box. $42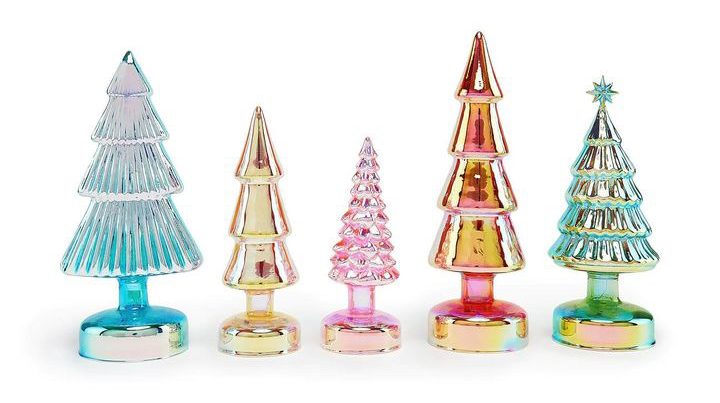 MoMa Lighted Trees at Touch Goods set of multi-colored and electroplated glass trees creates a celebratory glow with warm LED lights inside. This collection combines a variety of sizes and shapes to create a festive winter decoration or tablescape. $125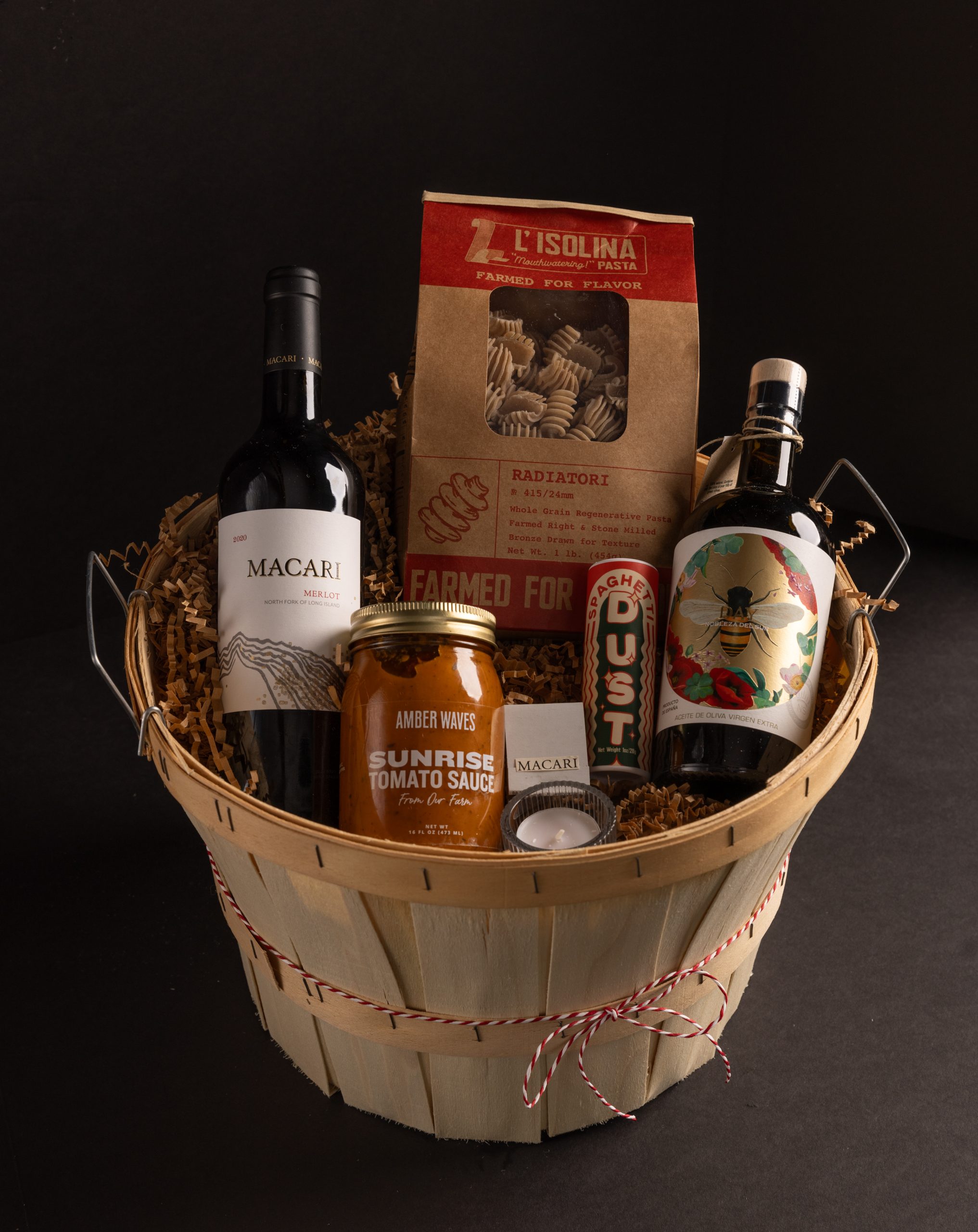 Macari Pasta Bundle. Support your local farms (and winemaker!) by gifting the locally sourced pasta bundle. It includes everything you need for a cozy, easy weeknight pasta featuring some of Macari's favorite farm partners. $95
This gift includes:
1 16 oz Jar Amber Waves Sunrise Tomato Sauce (made using all farm-grown ingredients including sun ripened sungold tomatoes which add an amazing acidity and sweetness) from Amagansett.
1 lb L'Isolina Radiatori Pasta (Bronze cut pasta using only three ingredients including regeneratively farmed red wheat from Amber Waves Farm) from Southampton.
1 tube L'Isolina Spaghetti Dust (Aglio Olio e Peperoncino Blend – Pairs with 1lb of L'Isolina Pasta for a perfect spicy, garlicky spaghettata!) from Southampton.
1 bottle Macari 2020 Merlot (100% Estate-grown Merlot aged for 15 months in French oak) from Mattituck.
1 500ml Organic Piqual Extra Virgin Olive Oil
1 Tealight Candle (to set the mood)
1 Orchard basket (to carry the goods)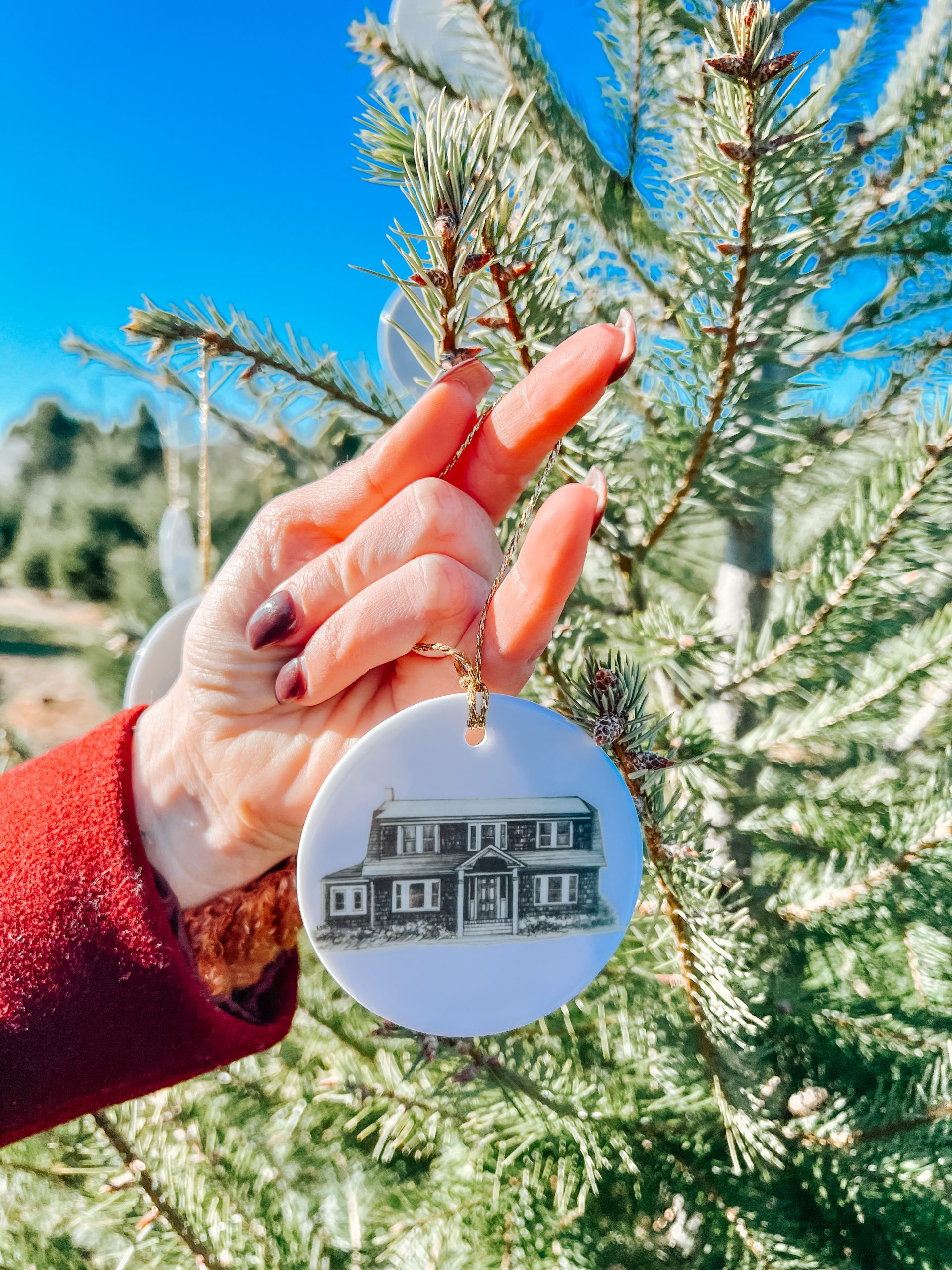 Porcelain Village North Fork Ornaments by Kelly Franké, a Long Island fine artist and illustrator, known for her architectural landscapes. Collect or gift your favorite North Fork spots! Illustrated & printed locally on porcelain to adorn your tree, or enjoy year round. $25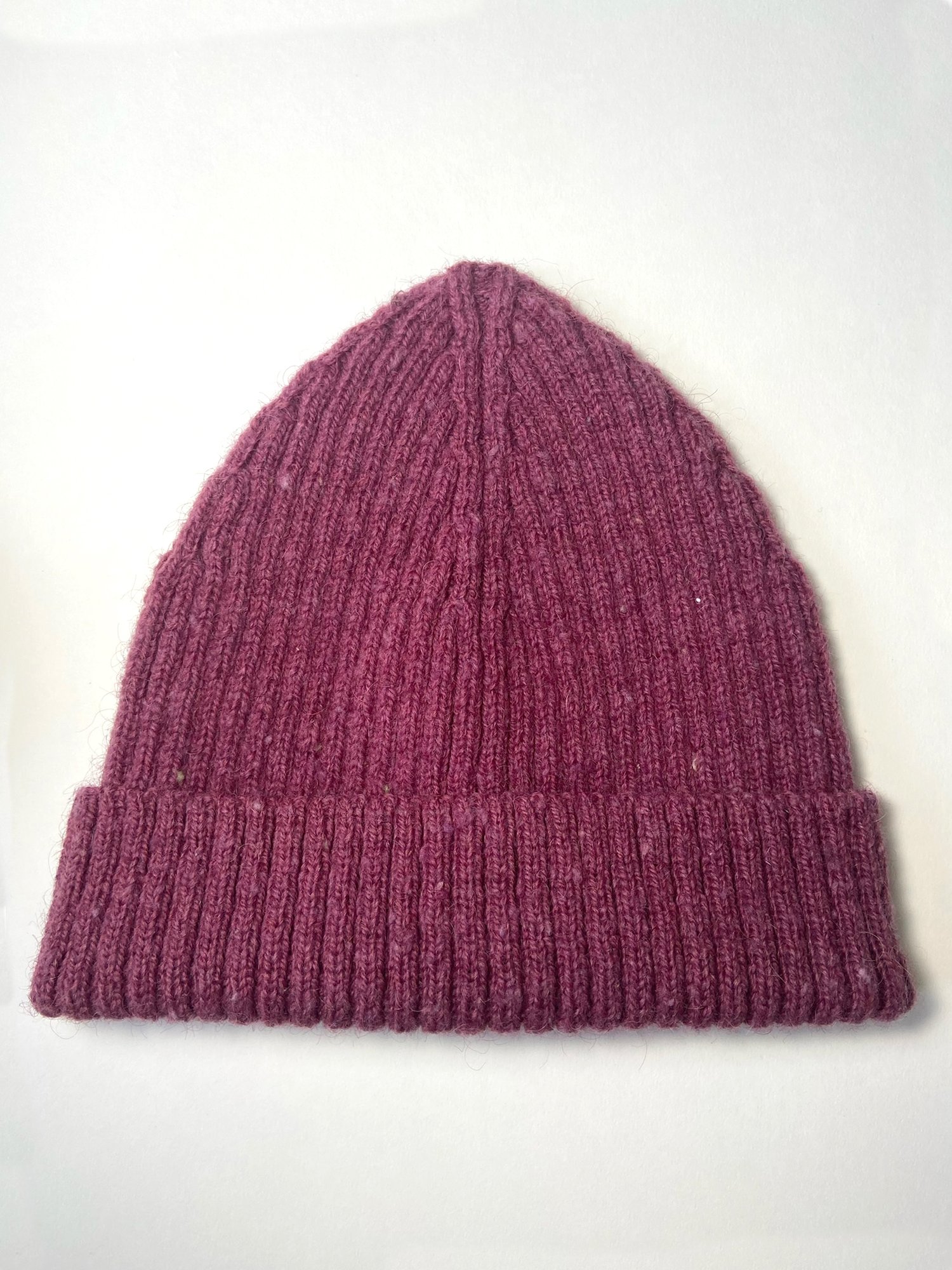 Browder's Birds Surf Beanie. $50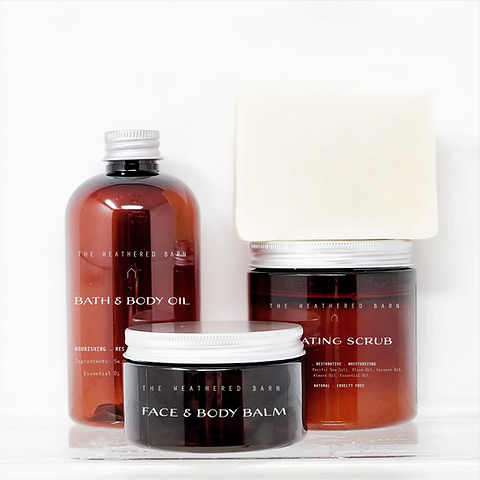 The Weathered Barn Signature Collection. Includes face + body balm, bath + body oil, exfoliating scrub and signature soap. Made in house from the finest all natural ingredients. $22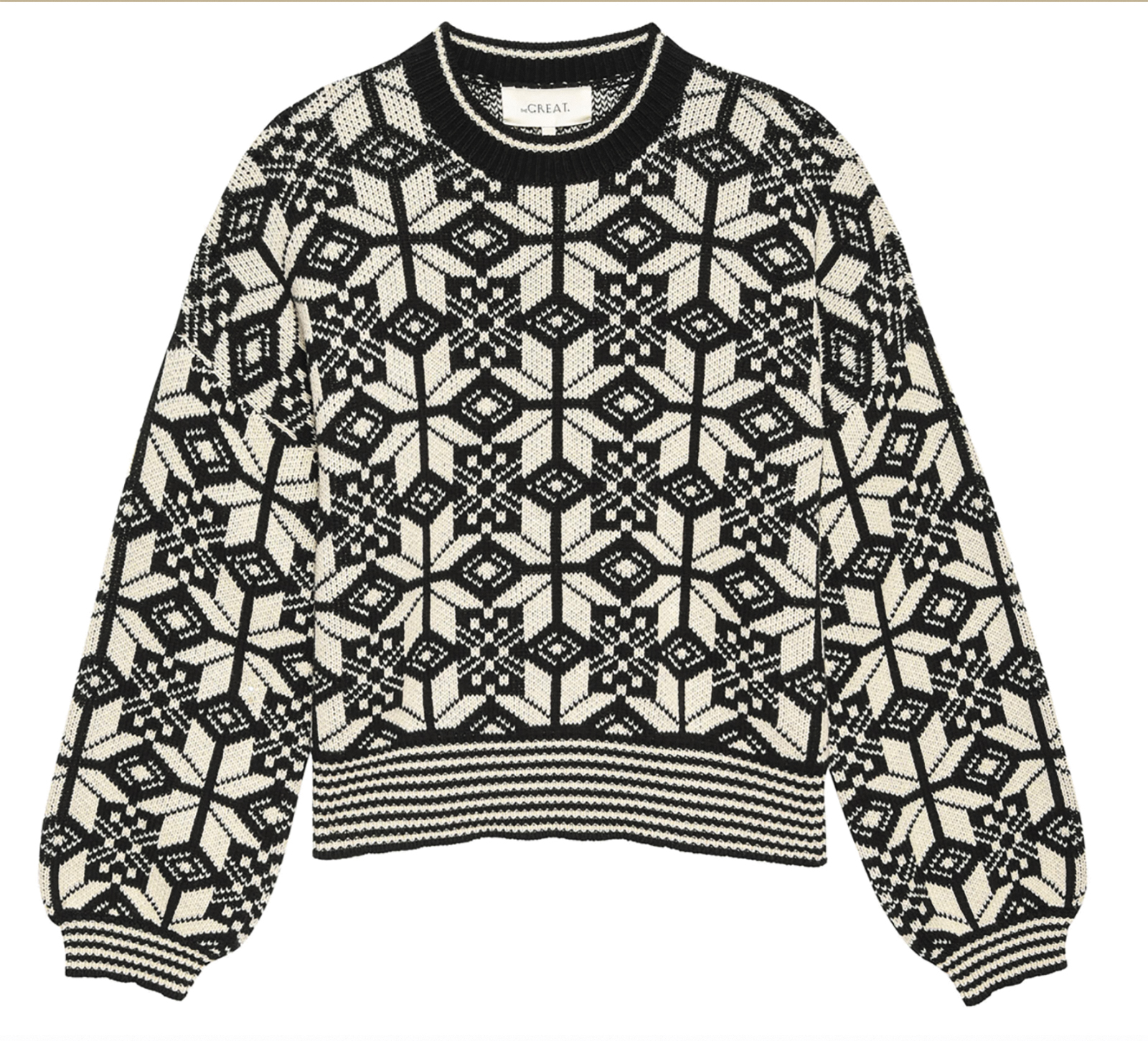 The Snowflake Pullover by The Great. Available at North Fork Apothecary. $375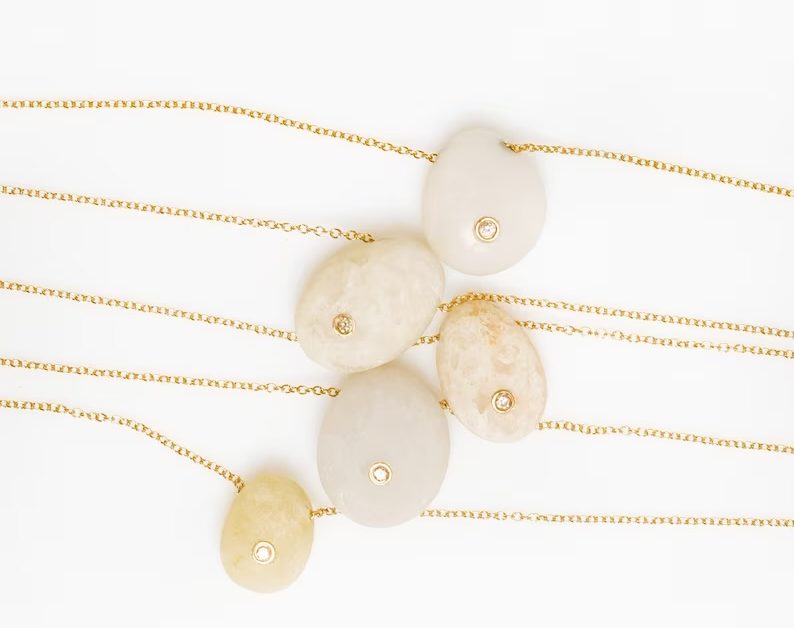 Sasha Samuel Jewelry, Beach Stone Diamond Necklace. Beach stones with diamond set in 14K gold bezel, 14K gold-filled chain. Stones are hand-selected from the beaches in and around the North Fork.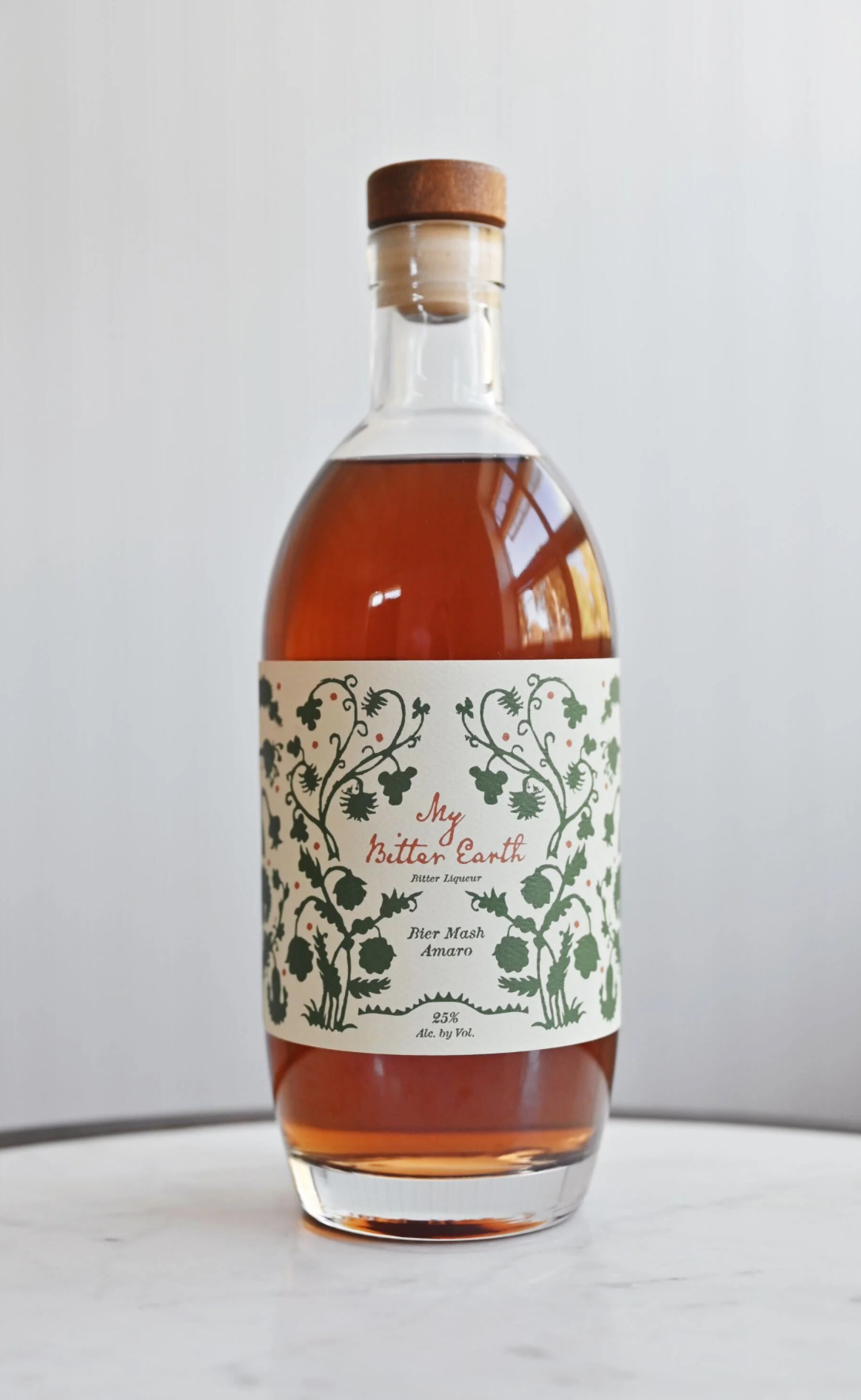 Matchbook Distilling Company, My Bitter Earth, Bier Mash Amaro 25% Alc by Vol. $40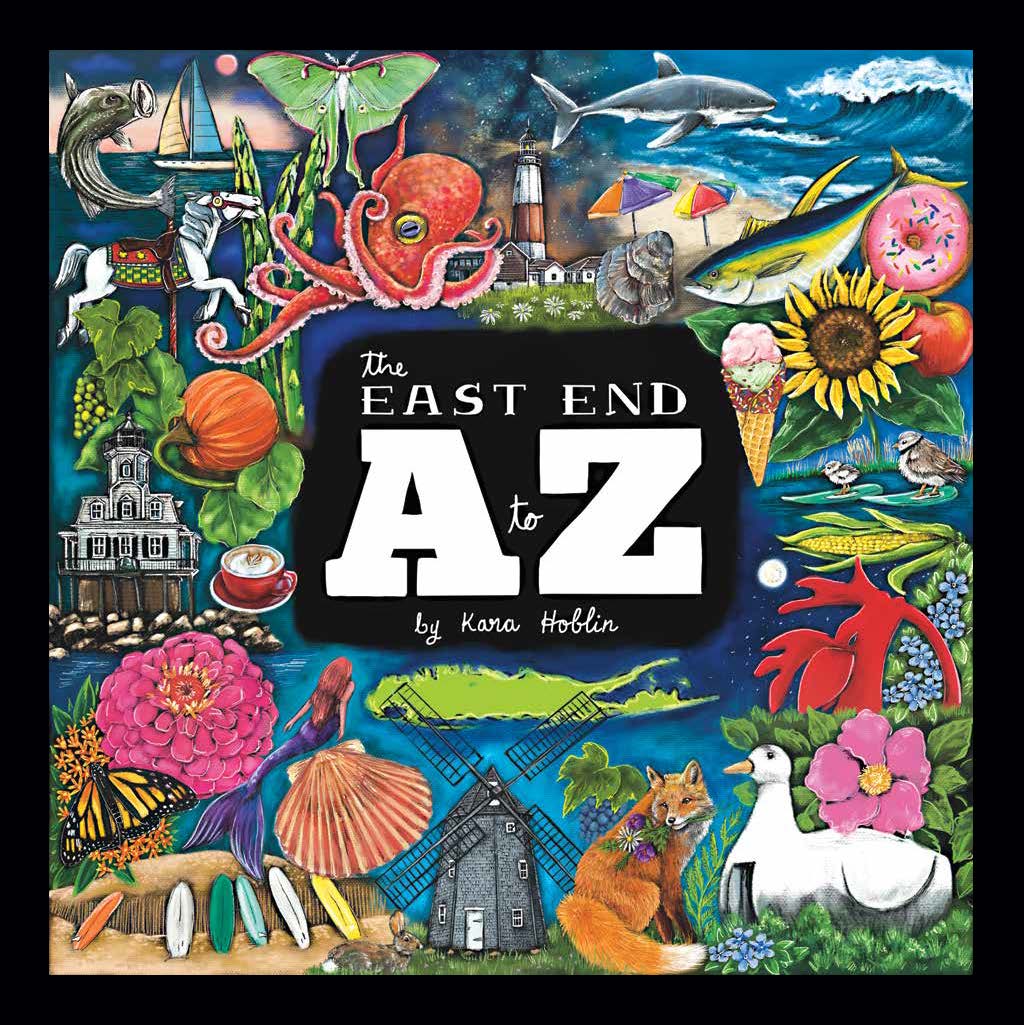 "The East End A to Z" by Kara Hoblin. $28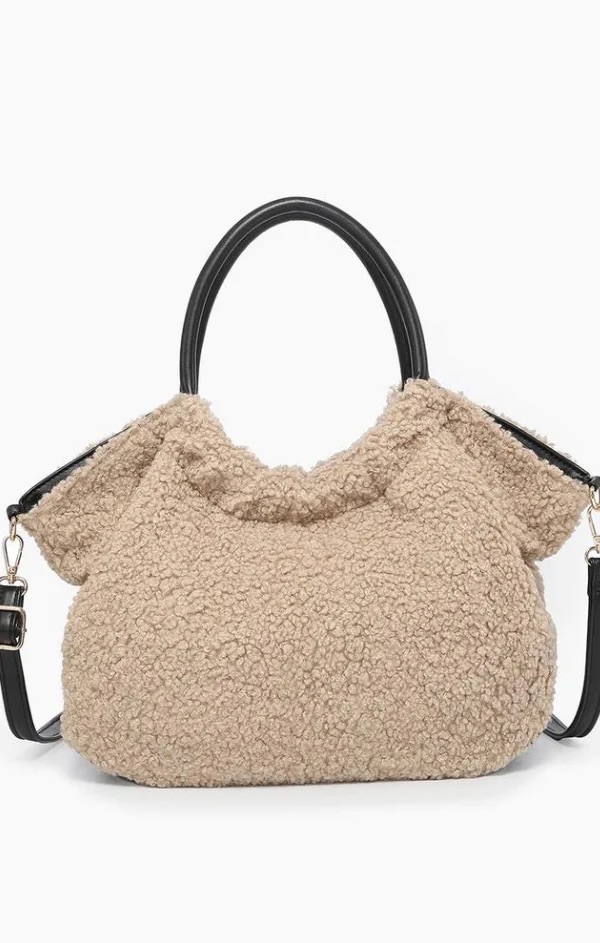 Mint, Sherpa Top Handle Bag. $98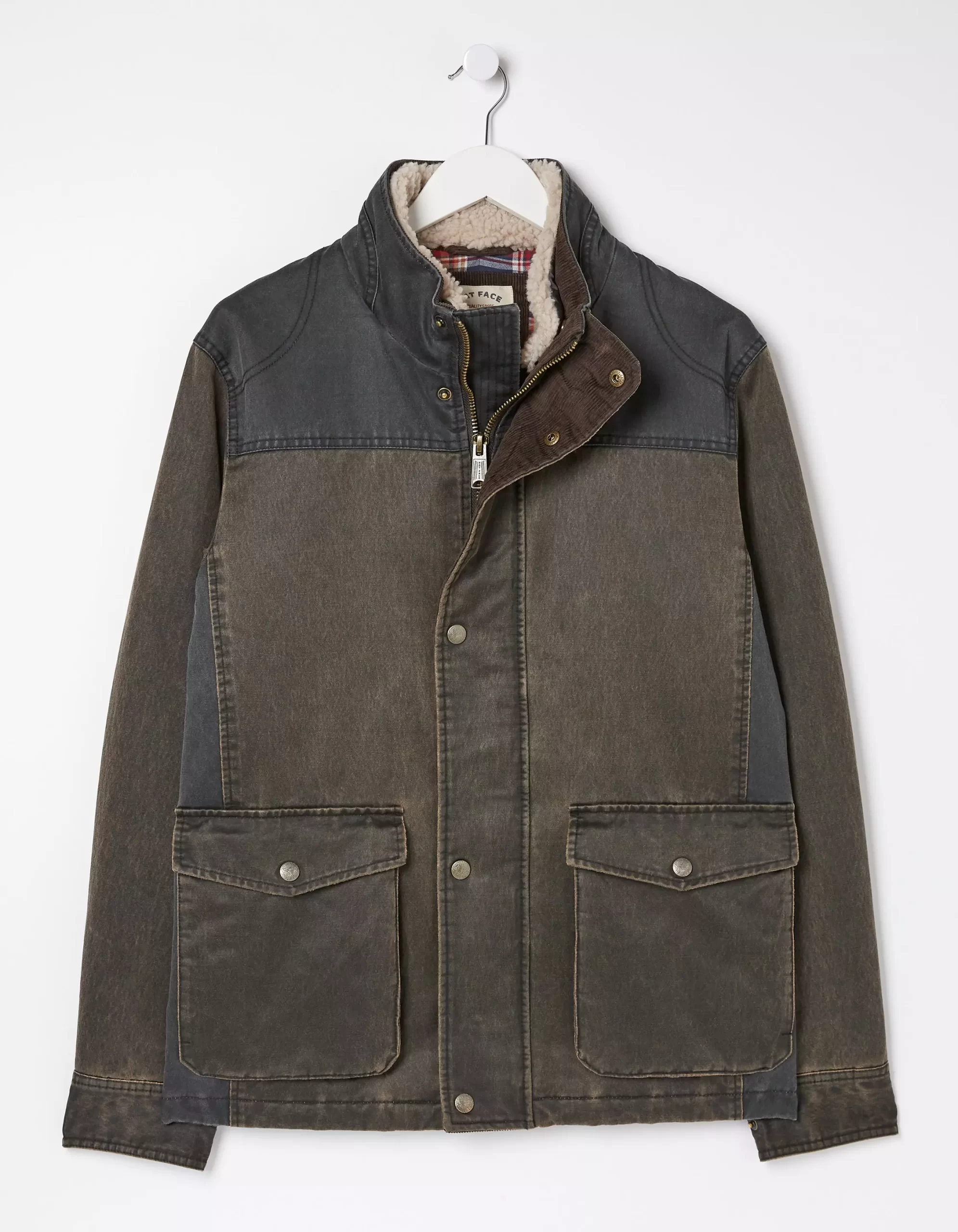 FatFace Greenport, Broadsands Color Block Jacket. $186