In a collaboration that highlighted Old World and New World wines, North Fork winemaker Richard Olsen-Harbich recently served as the wine host on an AmaWaterways Bordeaux river cruise, enriching the experience of oenophiles and travelers alike. This voyage, which took place from August 3 to 10, not only provided a journey through Bordeaux's renowned vineyards but also drew intriguing parallels to the North Fork of Long Island's emerging winemaking scene due to its similar maritime climate.
With a career spanning decades and marked by a commitment to innovation, Olsen-Harbich's presence on the Bordeaux cruise offered a wealth of knowledge and passion for winemaking, allowing participants to not only taste world-class wines but also understand the intricacies of the winemaking process and the unique terroirs that give rise to them.
"I was honored to be a part of the AmaWaterways A Taste of Bordeaux cruise, sharing my insights and learning from fellow enthusiasts," said Olsen-Harbich. "The connection between Bordeaux and the North Fork of Long Island is fascinating, as both regions benefit from maritime influences that shape their viticulture and contribute to the distinct characteristics of their wines."
The North Fork, where Richard Olsen-Harbich is winemaker at Bedell Cellars, is increasingly recognized for its wines. The region's maritime climate, reminiscent of Bordeaux's, contributes to the cultivation of grape varieties like Merlot, Cabernet Franc, and Sauvignon Blanc.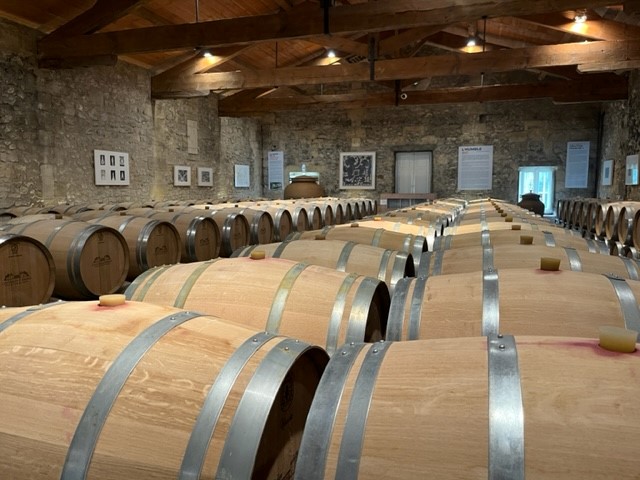 The AmaWaterways Bordeaux river cruise, which combined the allure of Bordeaux's winemaking legacy with Olsen-Harbich's insights, served as a poignant reminder of the interconnectedness of wine regions across the globe. He will be hosting another AmaWaterways cruise in March, this time on the Seine River, traveling from Paris to Le Havre.
Olsen-Harbich will be returning to France in Spring of 2024 for a four-night Chantilly & Champagne Tour and Cruise. The cruise will be from March 17 to March 21 starting in the village of Chantilly, visiting the Champagne city of Epernay, then onto Paris for two nights before voyaging for seven nights down the Siene River Valley, through Normandy, aboard the deluxe 148 passenger river ship AmaLyra.
On board, Olsen-Harbich will host two private tastings, complete with a paired dinner and will be pouring the best wines from Bedell Cellars, contrasting the Long Island wines with those of France. For more details, visit toursandwine.com/bedell24.